Carrot Banana cake with dates and raisins
Posted on July 9th, 2020 06:34 PM

Prep time: 20 mins | Bake time: 55 mins | Total time: 75 mins | Recipe by : Swayampurna Mishra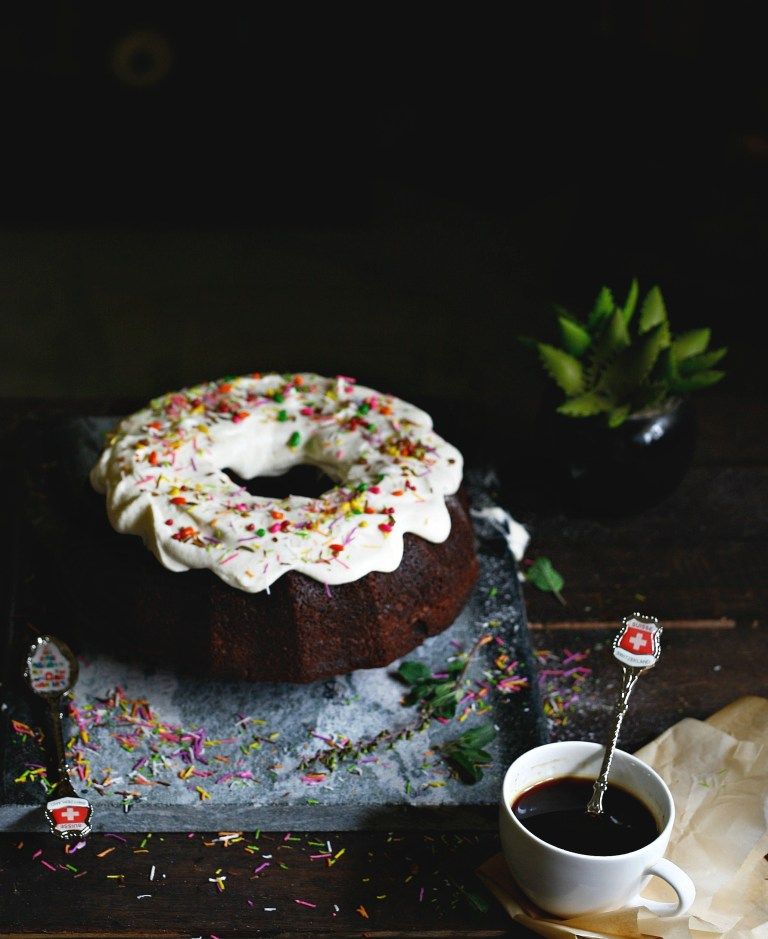 Image Courtesy : Swayampurna Mishra
I N G R I D I E N T S
For the cake
2 full ripe banana mashed really well
1 full cup packed grated carrot
2 large eggs
1/2 cup olive oil or grapeseed/ vegetable oil
1/4 cup thick yogurt
1/2 cup honey
2 cups all purpose flour
1 tsp cinnamon powder
1 tbsp ginger powder , use 1/2 tbsp if desired.
1/2 tbsp nutmeg powder
1/2 tsp salt
2 tsp baking powder
1 tsp baking soda
1/4 cup whiskey soaked raisins soak raisins in whiskey for atleast 2 hours
8 whole dates pitted and chopped
1 tbsp vanilla extract
For the dulce de leche frosting (optional)
1 pack or 200 gms cream cheese softened
2 tbsp butter softened
3 tbsp honey
1 tbsp salted dulce de leche , use unsalted DDL if prefered
1 tsp vanilla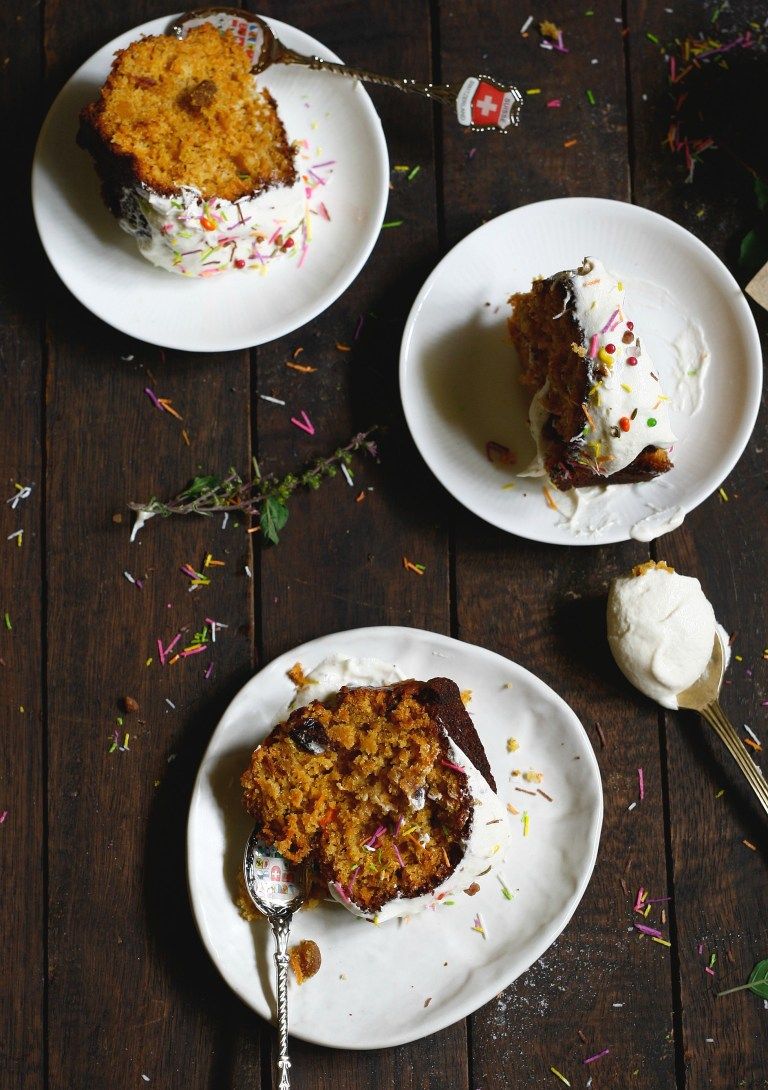 Image Courtesy : Swayampurna Mishra
D I R E C T I O N S
Pre-Heat Oven at 180 Degrees | Bundt pan or lined cake tin of choice |
For the cake:
In a mixing bowl, add the mashed bananas and the grated carrot. Mix.
Into the same bowl, sift together all the dry ingredients and the spice powders, Stir to combine. Now add the two eggs and whisk it in.
In another bowl, mix together the liquids; yogurt, honey , oil and vanilla extract.
Now add the liquids to the flour + banana + carrot mix. Fold it in until well combined. Do not over mix.
Add the raisins and dates and fold it in once again. Now pour the batter into a very well buttered Bundt pan or lined cake tin of choice.
Pre heat oven to 350 F or 180 C.
Bake in the middle rack for 50-55 mins or till a skewer inserted in the center comes out clean.
For the frosting
Put all the ingredients into a large bowl and whip it using a hand help / stand mixer till light and creamy. Make sure it isn't too runny. Keep in the refrigerator till needed.
Assembly Once the cake is out of the oven, let it cool for ten minutes. Then carefully invert onto a plate / serving platter. Cool to room temperature. Once completely cool, spread the frosting as thick as you like and keep it the refrigerator for 15-20 mins to firm up the frosting a bit.
Once slightly set, you can slice and serve! Absolutely delightful with a cup of coffee.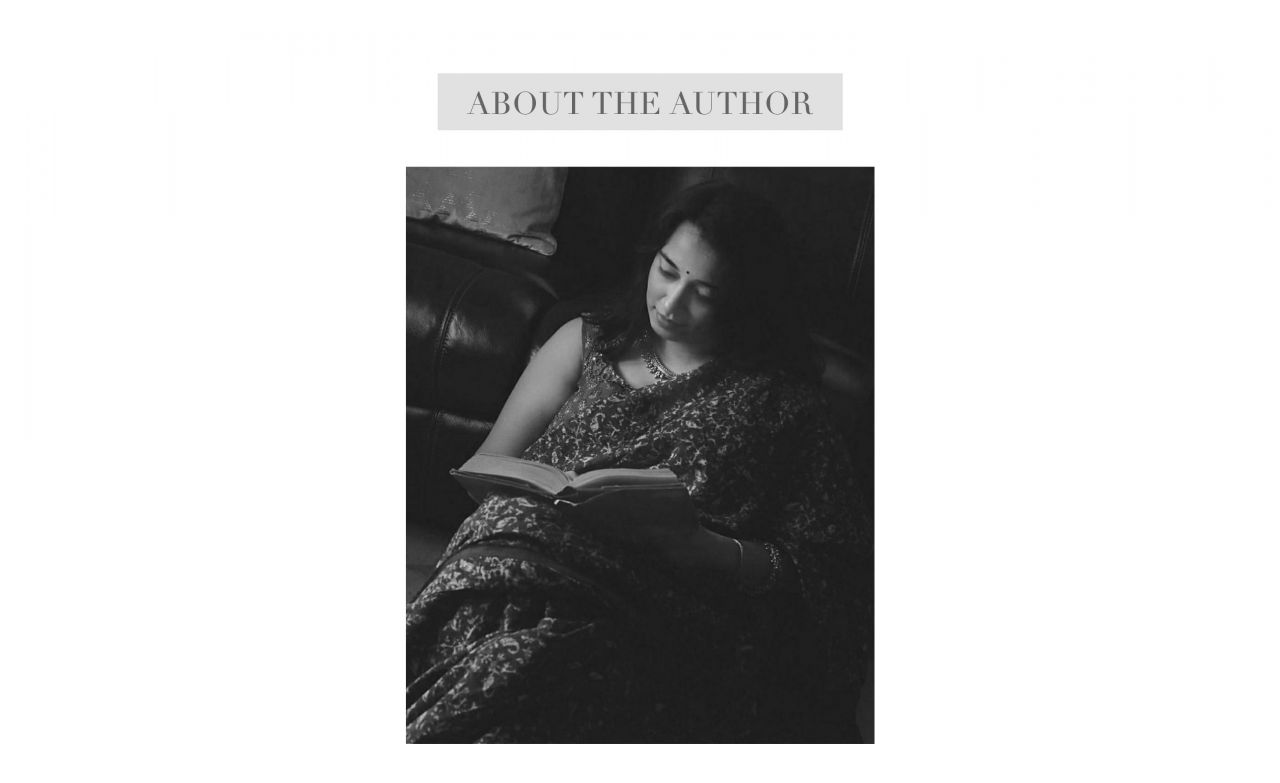 The author, recipe developer, photographer and a devoted mother of two - Lapetitchef.
Swayampurna Mishra, or Swayam as people have lovingly call her is a banker by profession and loves book. As she quotes 'am yet to meet a piece of chocolate I didn't like and I love rainbows!' (http://lapetitchef.in/)