Chocolate chunk banana cake
Posted on July 9th, 2020 08:00 PM

Prep time: 15 mins | Bake Time - 50 to 55 mins | Recipe by : Saurabh Ailawadi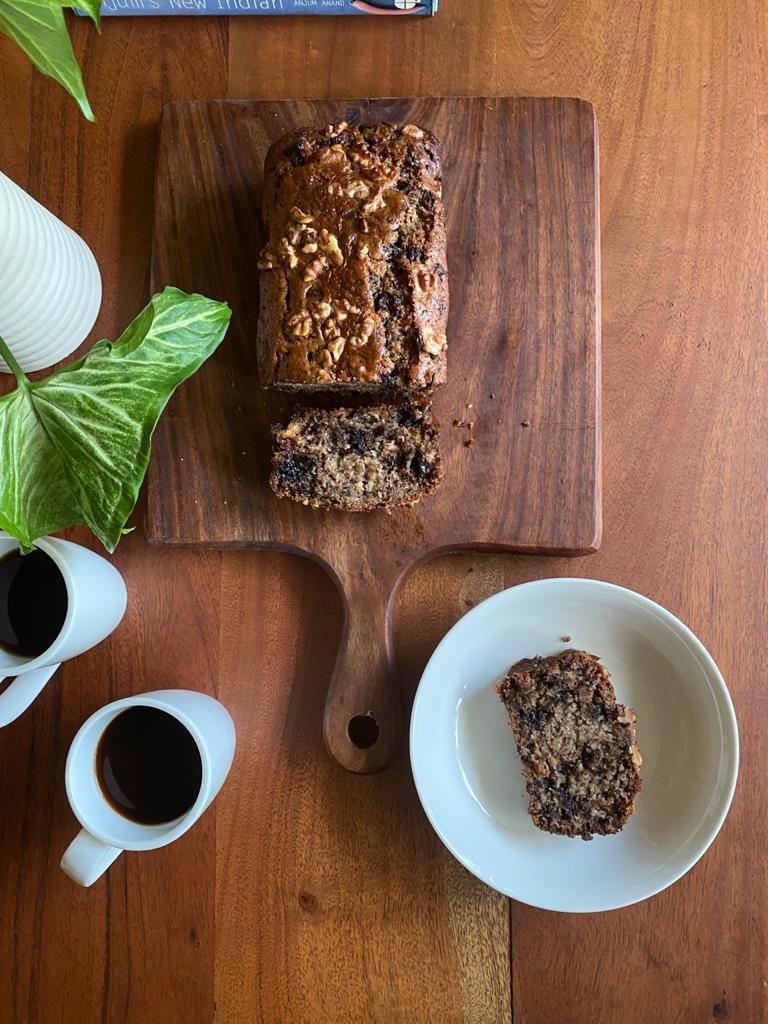 Image Courtesy : Saurabh Ailawadi

I N G R I D I E N T S
3 peeled bananas, make sure they are ripe (about 360 gms with skin)
180g (1 ½ cup) all-purpose flour
1 ½ tsp baking powder
1/4 tsp baking soda
½ tsp salt
150g (3/4 cup) fine sugar
1/3 cup vegetable oil
1/4 cup plain yogurt
1 tsp vanilla extract
1/3 cup whole milk
½ cup raisin ( mix of black and green)
3/4 cup dark cooking chocolate, chopped into chunks
2 tablespoon Walnut pcs for the surface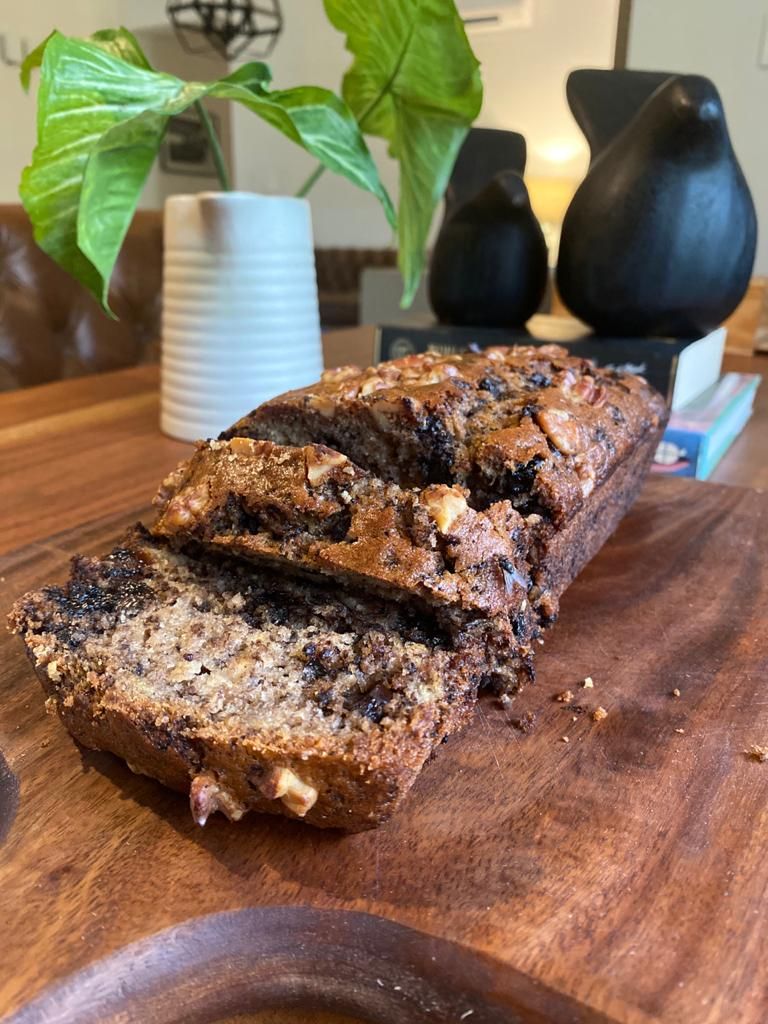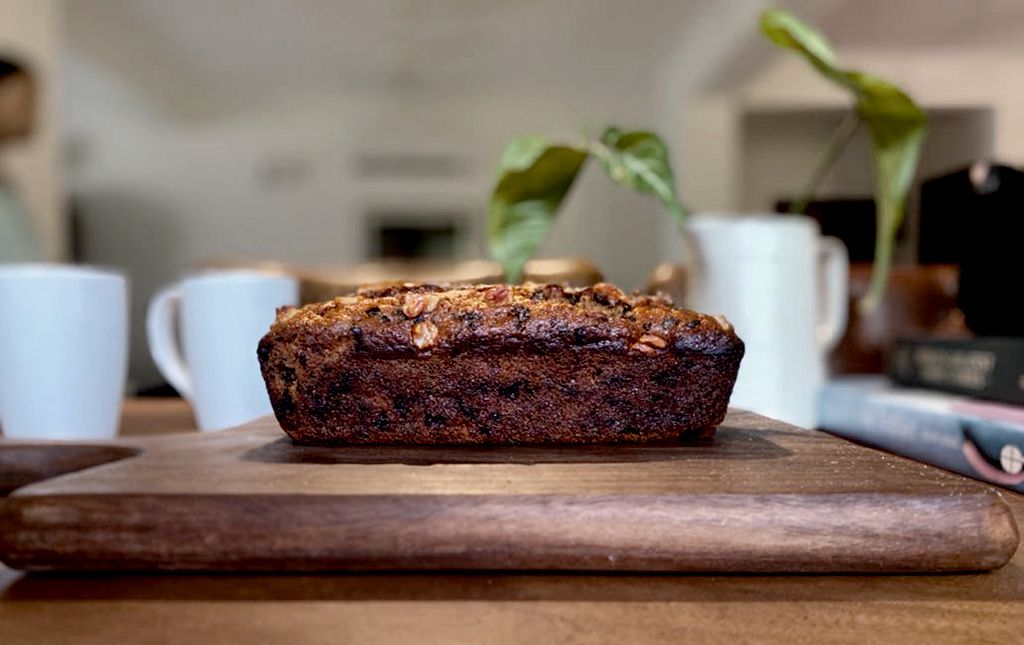 Image Courtesy : Saurabh Ailawadi
D I R E C T I O N S
1. Preheat oven at 180°C/355°F.
2. Mash the bananas and set aside.
3. Sift all the dry ingredients including flour, baking powder, baking soda and salt, set aside.
4. In a large bowl, add sugar, oil, yogurt and vanilla extract. Mix with a hand mixer until they are well combined.
5. Add in the sifted dry ingredients in 2 batches. Fold in with a spatula until the flour disappear. Do not over mix. Do not use a hand mixer here.
6. Add in the milk in 2 batches, alternate with the dry ingredients.
7. Add in the raisins and chopped chocolate. Fold them in until they are incorporated.
8. Grease a 9"x5"x3"loaf pan, and line with parchment paper. Pour the batter into the prepared pan. Top it with chopped walnuts.
9. Bake in preheated oven at 180°C/355°F for about 50-55 min or until the skewer inserted comes out clean.
10. Cool on a rack for 15 min before cutting it.
11. The cake is ready to serve.
The cake tastes good warm or chilled. Store it in refrigerator.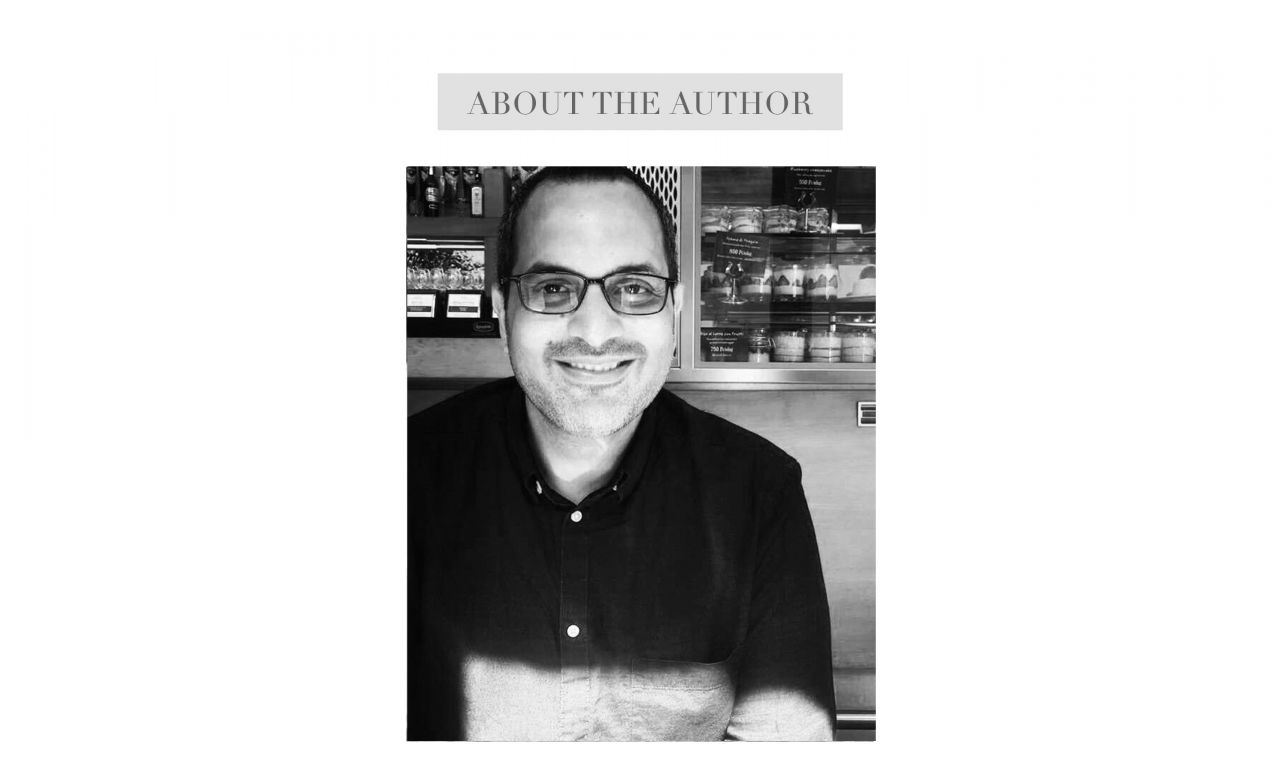 Saurabh Ailawadi – Co-Founder & Managing Director at Gulmohar Lane
With varied experience in the field of design, interiors, retail and brand management; to journeying into what you love! With an ardent smile and a deep-rooted love for scrumptious food –
A doting husband, an affectionate father and a spirited leader!