Classic Carrot Cake
Posted on July 25th, 2020 02:23 PM

Prep Time : 60 - 70 mins | Recipe by : Saurabh Ailawadi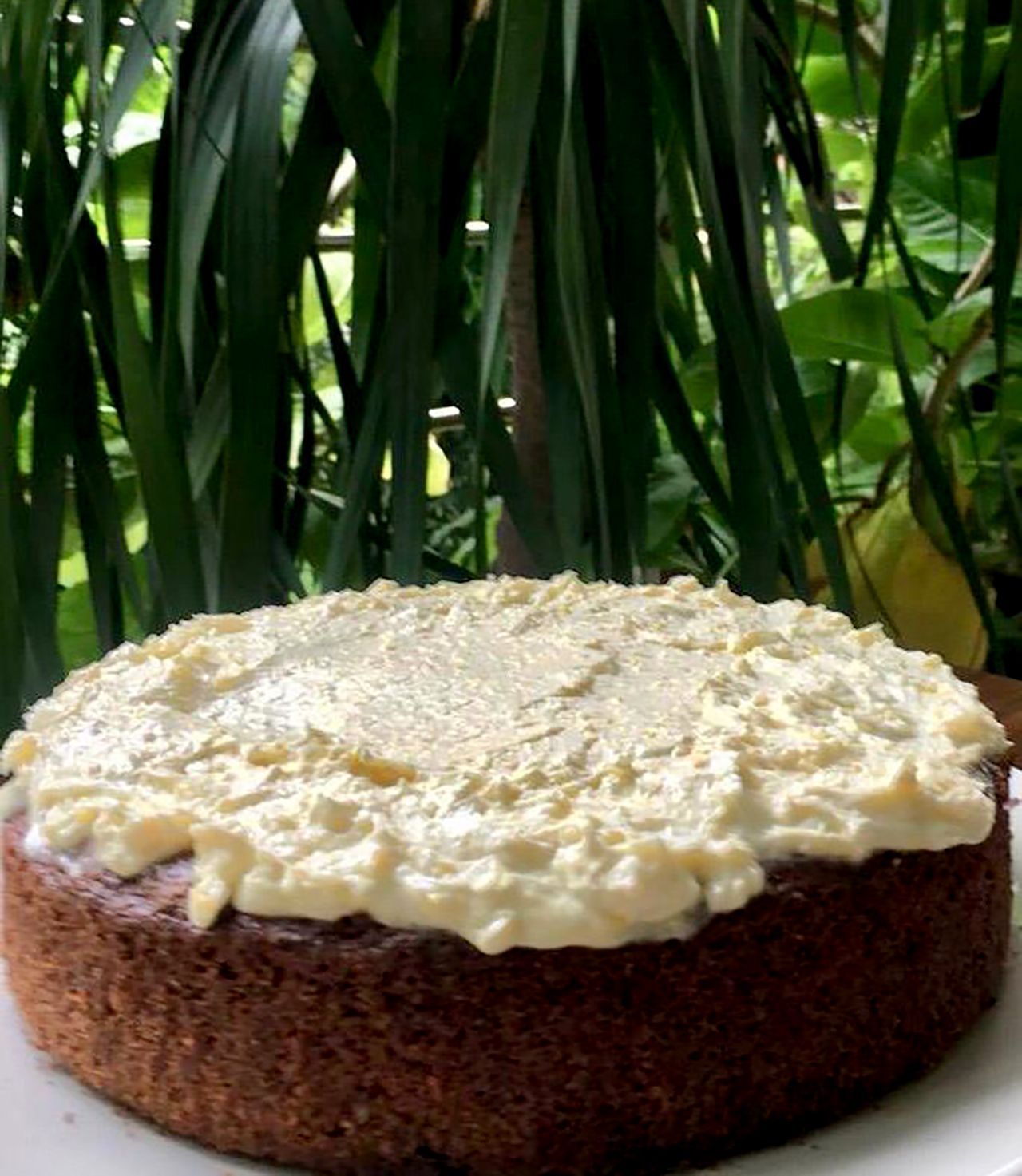 Image Courtesy : Saurabh Ailawadi 
I N G R I D I E N T S 
1 cup brown sugar
1/3 cup  Granulated white sugar
1 cup odorless vegetable oil
3 eggs
2 cups plain flour
2 teaspoons ground cinnamon
2 teaspoon baking powder
1  tsp baking soda
½ teaspoon vanilla essence
½ teaspoon salt
3 cups shredded carrots (5 medium)
3/4 cup coarsely chopped walnuts and
½ cup raisins
1 tsp grated ginger
1 tsp orange rind
1 tsp lemon rind
½ pinch grated nutmeg
Cream Cheese Frosting
80 gms butter softened
80 gms cheese spread
1 pinch of salt
½ teaspoon vanilla
100 gms icing sugar
1 tsp orange rind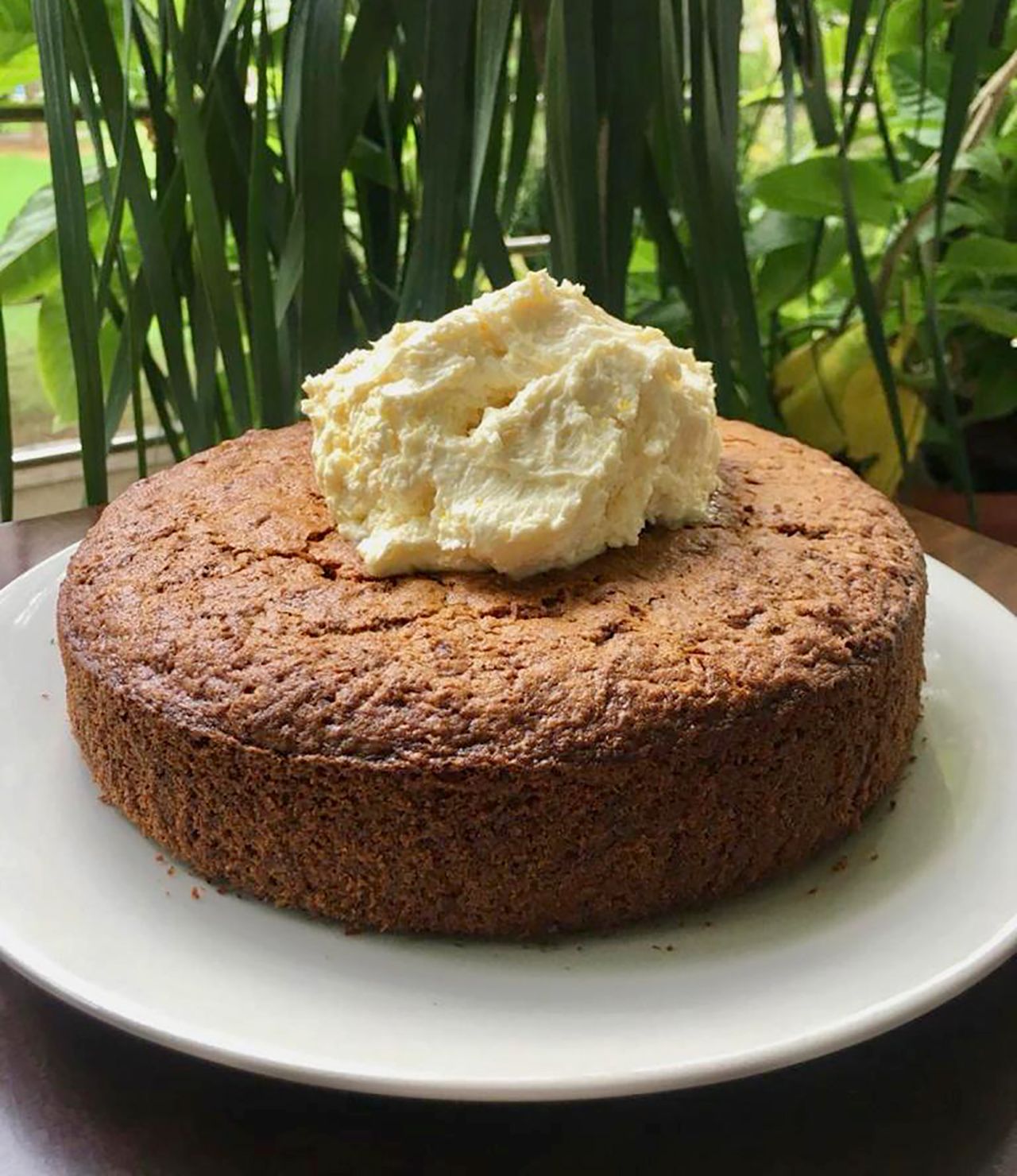 Image Courtesy : Saurabh Ailawadi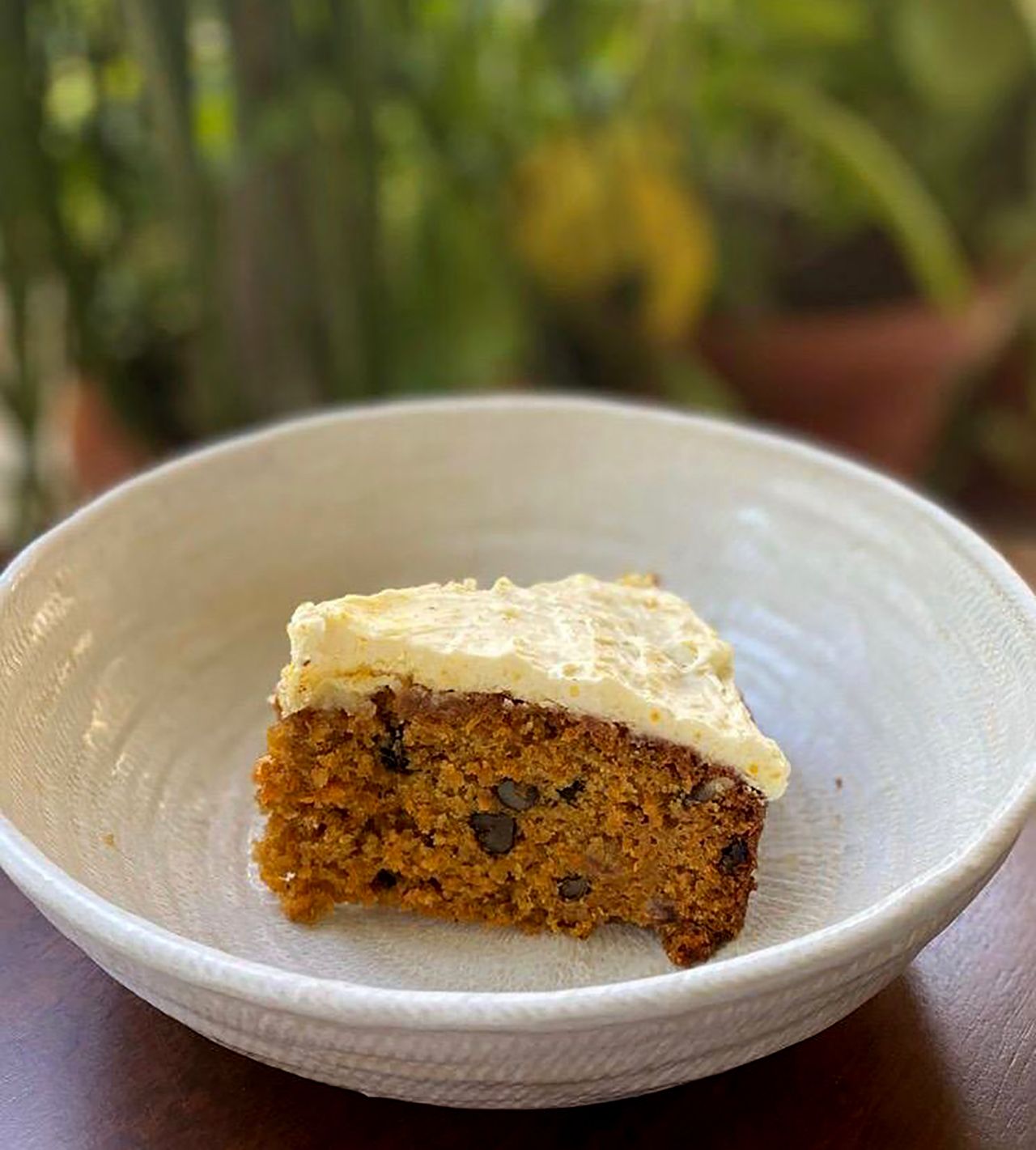 Image Courtesy : Saurabh Ailawadi 
D I R E C T I O N S 
Heat the oven to 180°C. Grease bottom and sides of one 9 inch round pan with butter paper at the base.
Sieve all the dry ingredients including the four, baking powder, baking soda, salt, cinnamon and add some grated nutmeg.
In a large bowl, beat egg until fluffy add granulated sugar and brown sugar and mix then add vanilla, oil and mix with electric mixer on low speed. Add dry mixture and fold for 1 minute. Stir in carrots and nuts. Pour into a round pan. 
Bake for 60-70 mins, or until toothpick inserted in center comes out clean. Cool the pan on cooling rack for around 10 minutes before taking it out. Cool completely for about 1 hour  on the wire rack before applying any frosting. 
Cream Cheese Frosting:
In a medium bowl, beat butter, cream cheese, vanilla with electric mixer on low speed until smooth. Gradually beat in icing sugar until smooth and spreadable.  Add some orange or lemon zest. 
Frost the cold cake by spreading the frost on top of the cake starting with center and spreading it to give a rustic look. Keep in refrigerator for 5-10 mins before serving.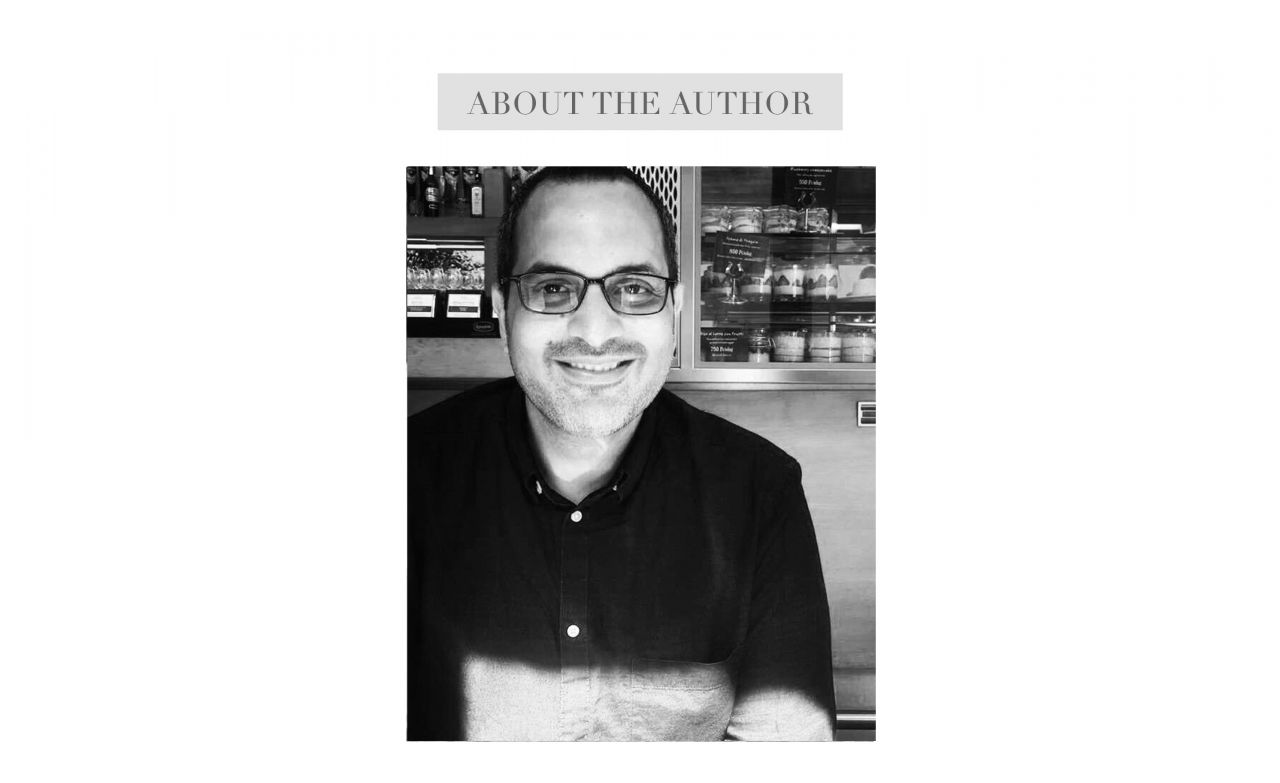 Saurabh Ailawadi – Co-Founder & Managing Director at Gulmohar Lane. With varied experience in the field of design, interiors, retail and brand management; to journeying into what you love!   With an ardent smile and a deep-rooted love for scrumptious food – A doting husband, an affectionate father and a spirited leader!