Homemade Turmeric and Ginger Ale
Posted on May 8th, 2020 04:25 PM

Prep time: 15 mins | Cook time: 25 mins | Total time: 40 mins | Recipe by: Nargis Zaidi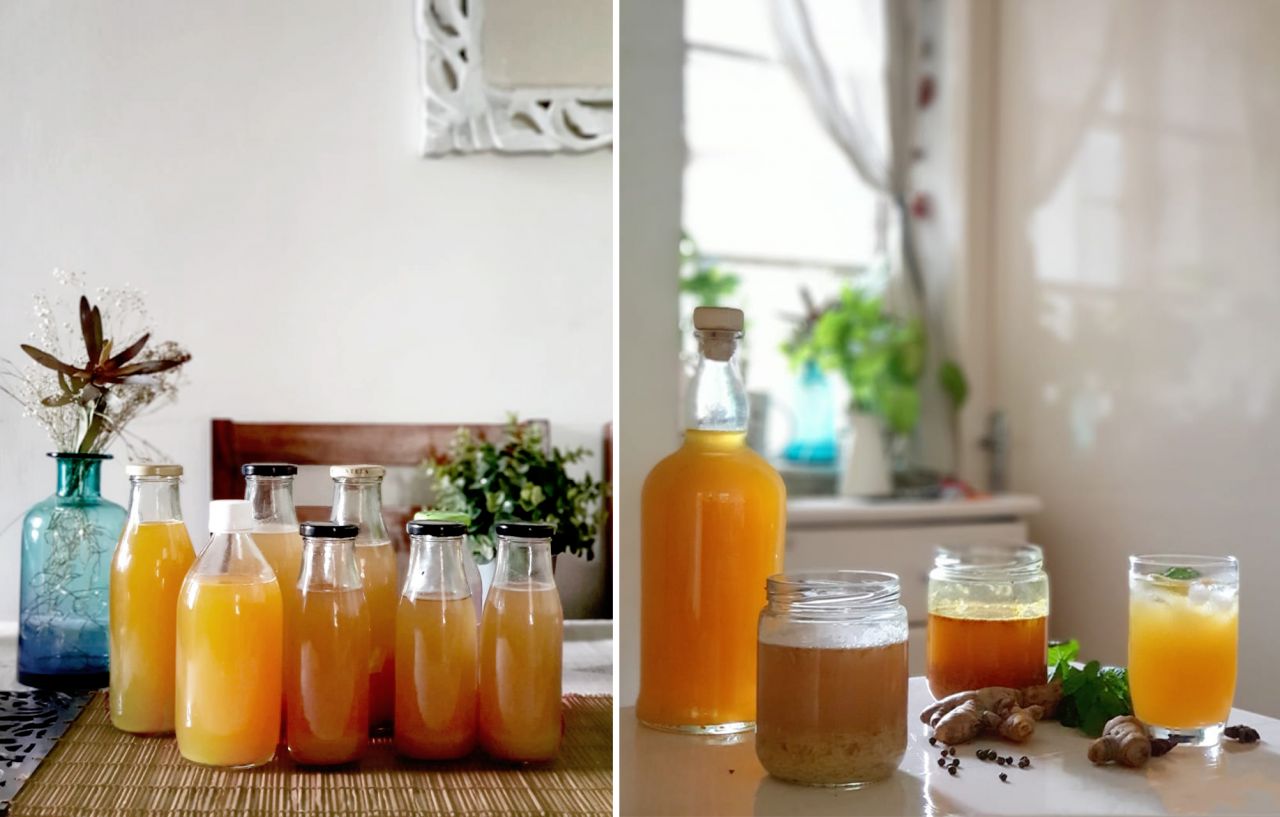 Image Courtesy: Nargis Zaidi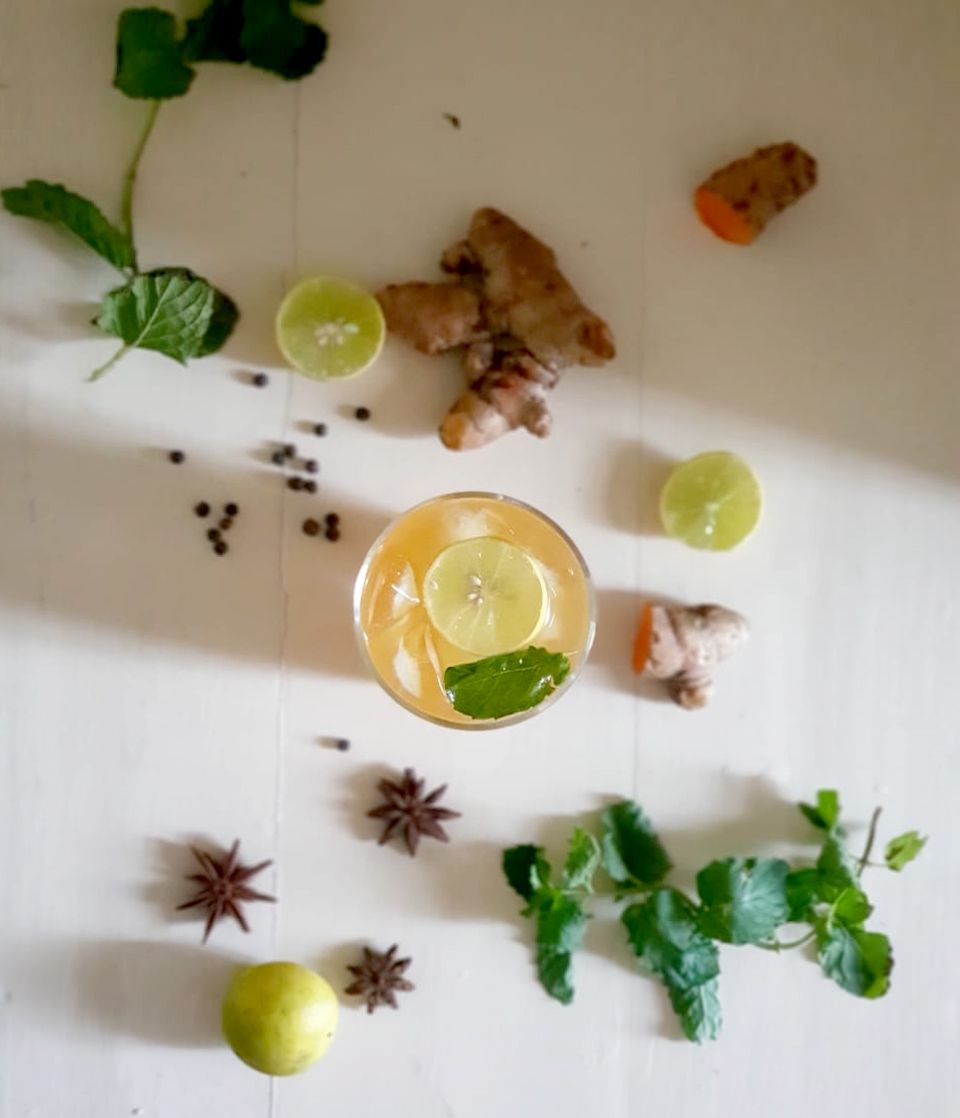 Image Courtesy: Nargis Zaidi
I N G R E D I E N T S
8 cups filtered water
1-2 inch piece of fresh ginger root sliced

1-2 inch piece of fresh turmeric root sliced

½ cup brown sugar

1 tablespoon molasses

½ teaspoon sea salt or Himalayan salt

½ cup fresh lemon juice

1 teaspoon black pepper whole

1 stick cinnamon bark

1 star anise

½ cup homemade ginger bug & ½ cup turmeric bug

D I R E C T I O N S
Make a "wort" for your ginger ale by placing 3 cups of the water, sliced ginger root, sliced turmeric root, sugar, molasses, salt in a saucepan and bring it to a boil.

Simmer the mixture for 3-5 minutes , till the sugar is dissolved and mixture starts to give out an aroma of the spices.

Remove from heat and add the whole spices, additional water & let it cool to room temperature.

Add fresh lemon juice, ginger bug & turmeric bug. Transfer to a big glass container and cover it with cheese cloth. Leave on the counter to rest for 2-3 days.

Strain & transfer it into bottles with tight lids until carbonated, around 2 days. It should be bubbly and should "hiss" like a soda when the lid is removed.

The final mixture should smell of ginger and slightly of fermentation and should be fizzy. Transfer to refrigerator where it will last indefinitely.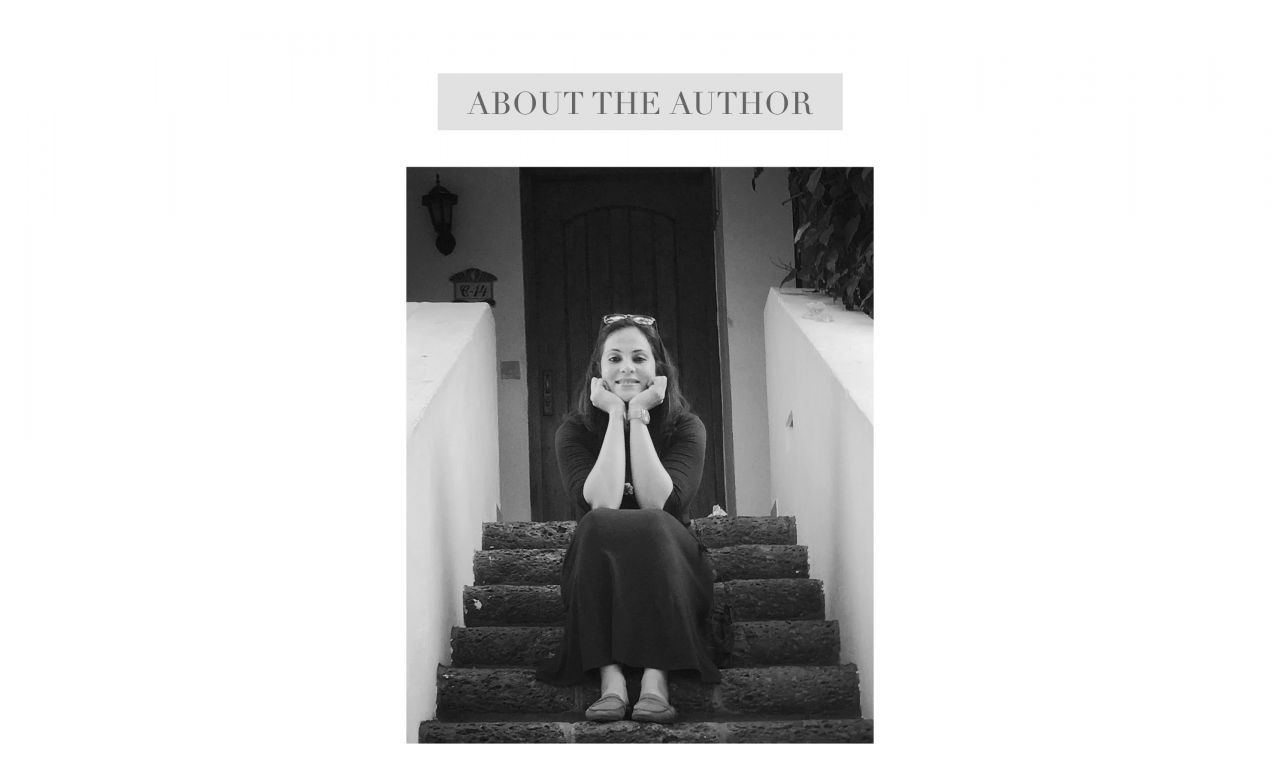 Nargis
, is a designer by profession but a baker by heart . Bringing up two 'close -in-age' and 'in love with food' kids lead her to experiment with many cuisines and today as they are ready to fly the nest, her love for baking and cooking is again coming to her rescue. She is an avid traveller and also passionate about Photography. Food photography is something that combines her two loves-food and photography and is way of expressing her creativity to the world.