Mango Chia Pudding
Posted on June 12th, 2020 07:53 PM

Prep time: 50 mins | Total time: 8 – 10 hours | Recipe by : Nargis Zaidi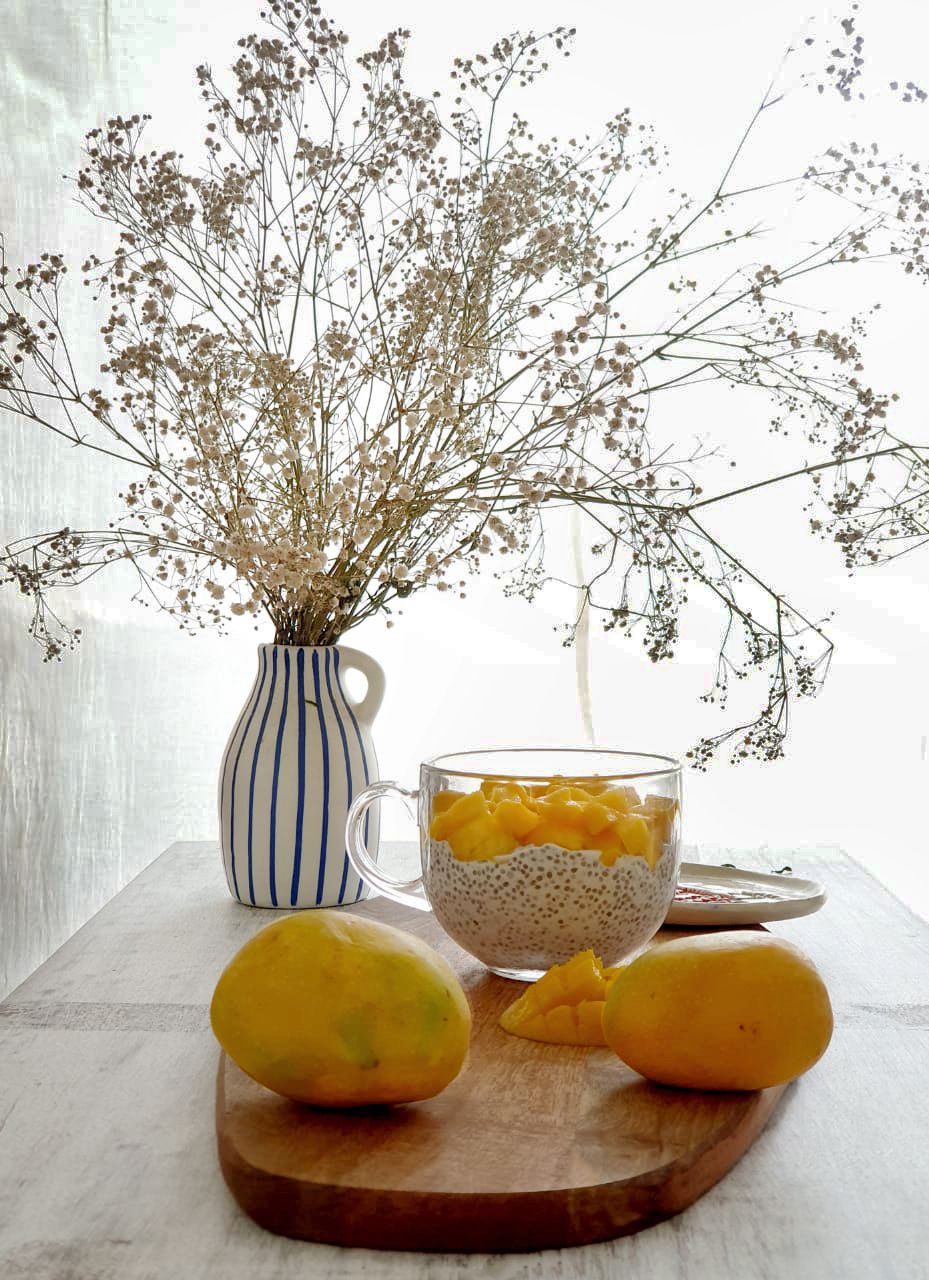 Image courtesy : Nargis Zaidi
I N G R I D I E N T S
1 + ¾ cup coconut milk
5 tablespoon chia seeds
5 – 6 tablespoon maple syrup
1 teaspoon vanilla extract
Fresh Mango, diced and chilled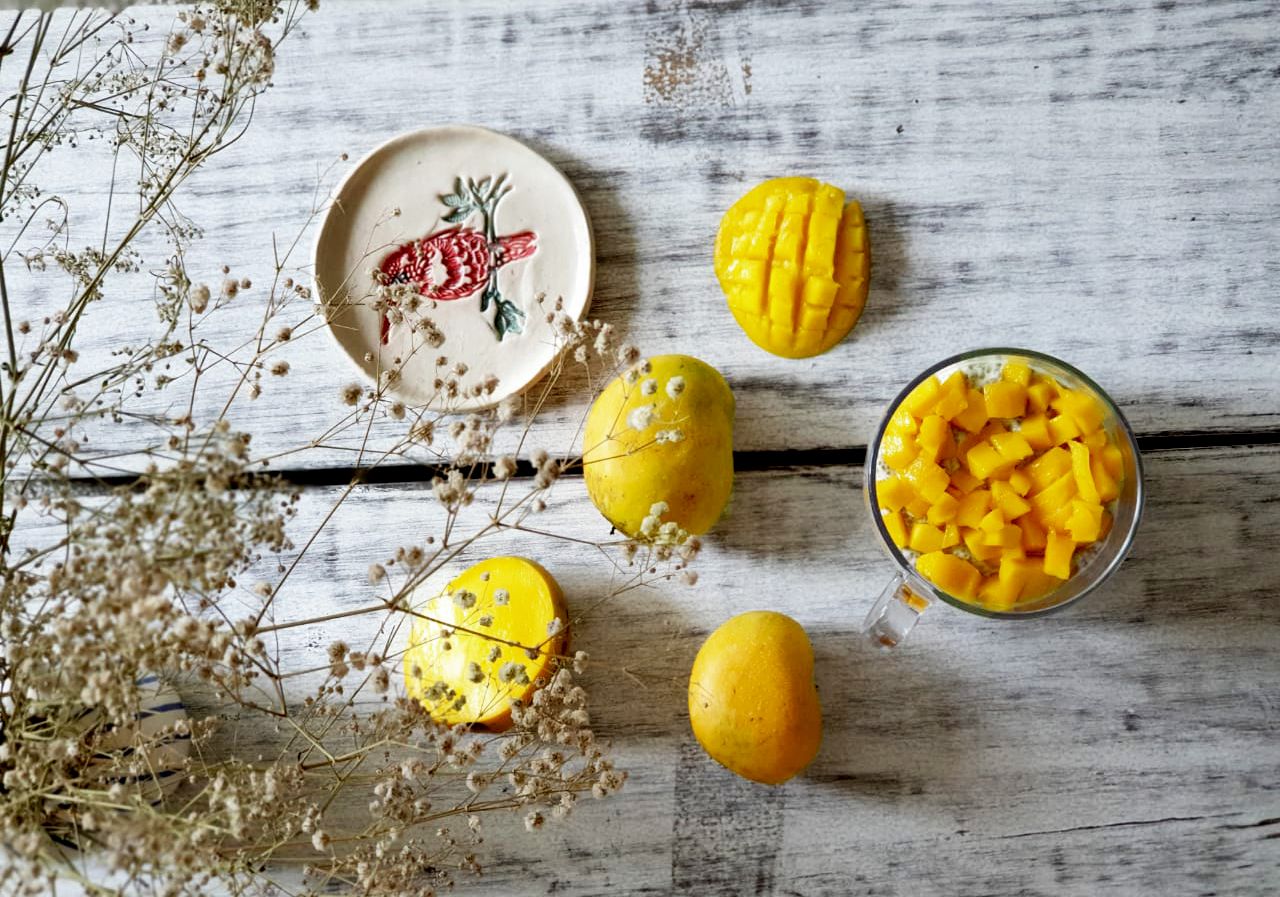 Image courtesy : Nargis Zaidi
D I R E C T I O N S
In a bowl, combine the coconut milk, chia seeds, maple syrup and vanilla extract. Whisk until well combined. Let the mixture sit for about 30 mins at room temperature. Mix once more, cover, and refrigerate for at least 3 hours (for best results, refrigerate overnight).
Remove the bowl with the pudding from the fridge about 15 minutes prior to serving.
Layer some pudding into the bottom each serving glasses. Layer some diced fresh mango on top of the pudding layer. Alternate layers of chia pudding and freshly diced mango until glasses are filled to the top, ending with freshly diced mango. Top with some shredded coconut and serve immediately or keep in the fridge until ready to serve.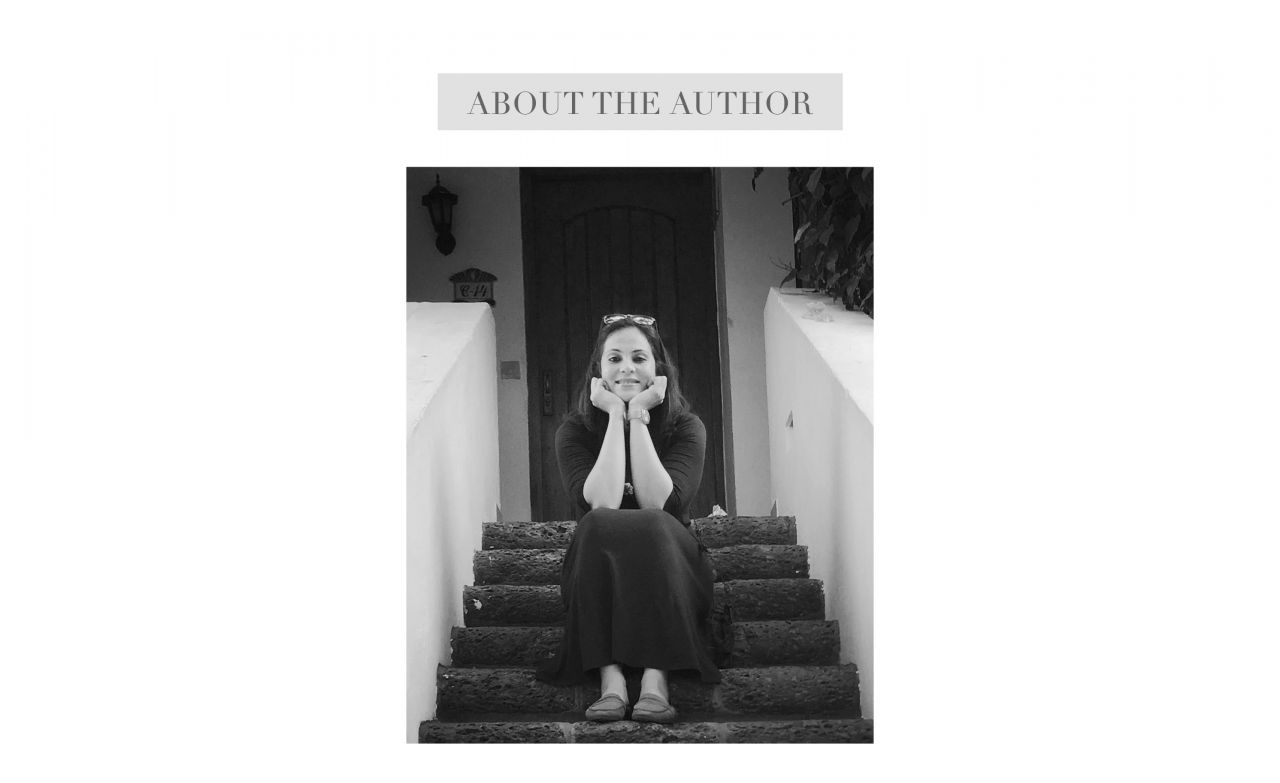 Nargis, is a designer by profession but a baker by heart . Bringing up two 'close -in-age' and 'in love with food' kids lead her to experiment with many cuisines and today as they are ready to fly the nest, her love for baking and cooking is again coming to her rescue. She is an avid traveller and also passionate about Photography. Food photography is something that combines her two loves-food and photography and is way of expressing her creativity to the world.