Overnight cinnamon Rolls ( eggless )
Posted on June 13th, 2020 04:28 PM

Prep time: 15 mins | Bake time: 25 mins | Total time: 40 mins | Recipe by : Nargis Zaidi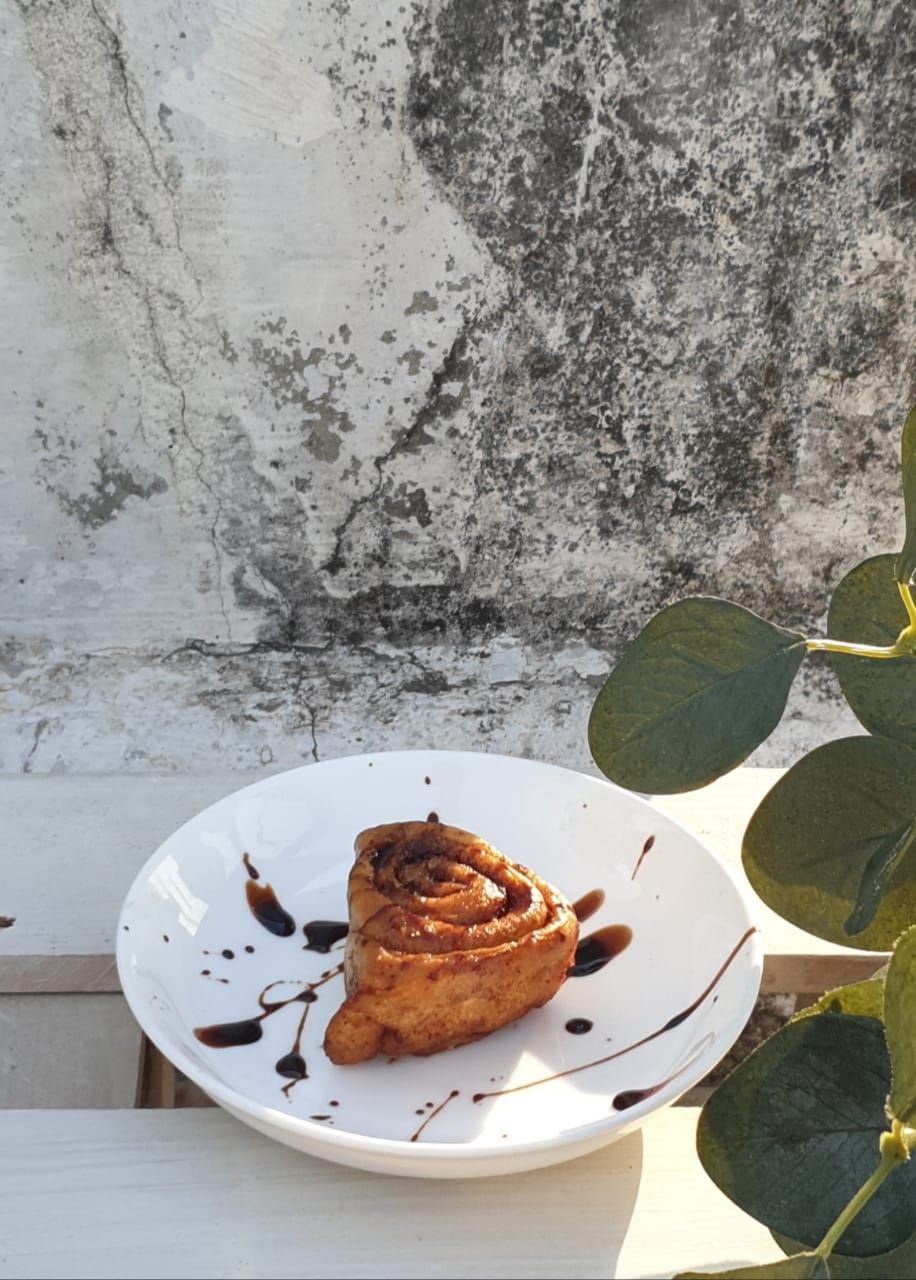 Image Courtesy : Nargis Zaidi
I N G R I D I E N T S
For the Cinnamon Rolls:
2 cups whole milk
½ cup butter
½ cup granulated sugar
1 packet active dry yeast
4 ½ cups all-purpose flour
½ heaped teaspoon baking powder
1 teaspoon salt
For the rolls filling:
3 tablespoon unsalted melted butter to grease pans
12 tablespoon unsalted butter, melted
2/3 cup granulated sugar
3 tablespoon ground cinnamon
For the maple frosting:
1 cup powdered sugar
½ teaspoon maple flavoring
2 tablespoon milk
1 tablespoon unsalted butter, melted
1 tablespoon strong coffee, brewed
Pinch of salt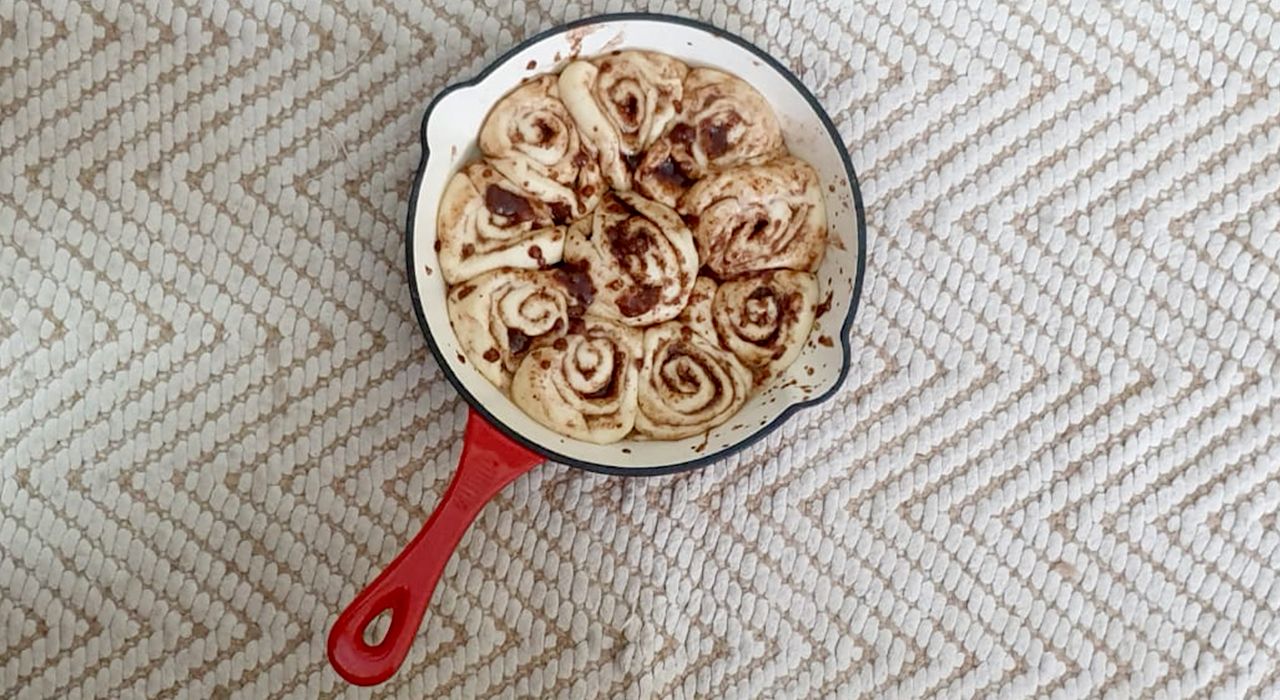 Image Courtesy : Nargis Zaidi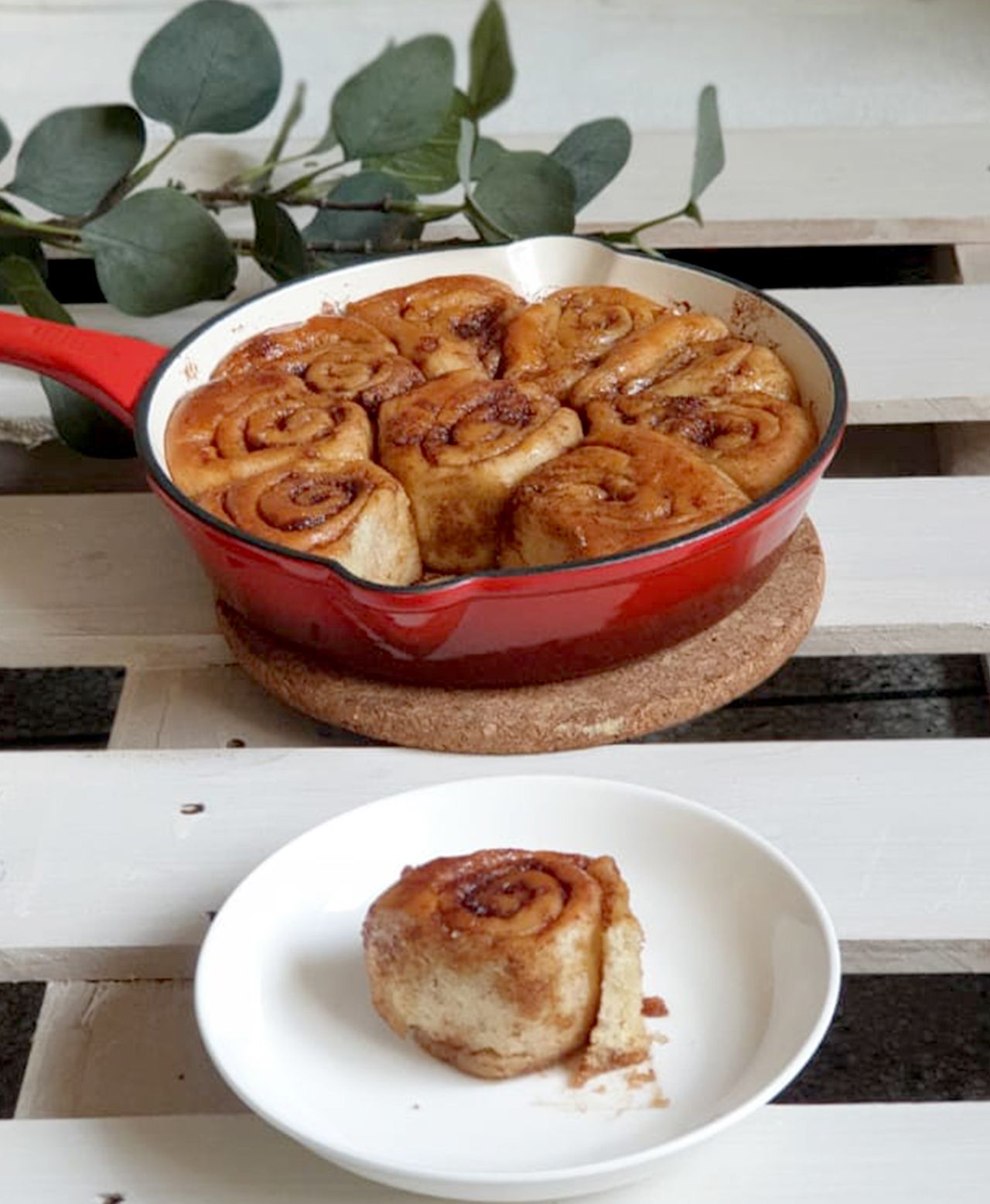 Image Courtesy: Nargis Zaidi
D I R E C T I O N S
Pre-Heat Oven at 190 Degrees| Grease pans with butter |
In a saucepan over medium heat dissolve sugar with milk and butter. Pour this in a large mix bowl and let it cool a little. Add the yeast to this and set aside for 7-10 mins. Now add 4 cups flour and stir till it is combined well. Cover and let this rise for approximately an hour.
In a small bowl combine ½ cup flour with baking powder, baking soda and salt. Stir. Now combine dough mixture with this and refrigerate min 4 hour, preferably overnight.
For the Cinnamon Rolls:
Grease 3 (9 inch) cake pans with melted butter and set aside.
Heavily flour large work surface and light punch down the dough. Scrape out on the countertop. Using floured hands and rolling pin, press and roll out the dough into a rectangle that is at least 30 inches wide and 20 inches deep. The dough will be thin.
Brush 12 tablespoons of butter on the dough surface, leaving 1-inch border on the dough. Now sprinkle 2/3 cup sugar and cinnamon. Roll the dough int a log and tuck and roll. Keep it tight and seal. Not with a help of a ruler, cut 30 slices on 1-inch each. Place these cut side down in the grease pans, let these rolls rise in warm place for approximately 30 to 40 mins. Once risen they should be puffed and smooth. To ensure the rolls have risen properly, gently press the edge of a roll with a knuckle. If the dough does not quickly and completely fill back into the depression, the rolls are ready. Bake at 190 degrees until light golden brown, about 15 to 20 mins.
For the frosting:
Using an electric mixer or whisk, combine the frosting ingredients and blend until smooth. The frosting should be thick, but pourable. Generously drizzle over the warm rolls. Serve immediately.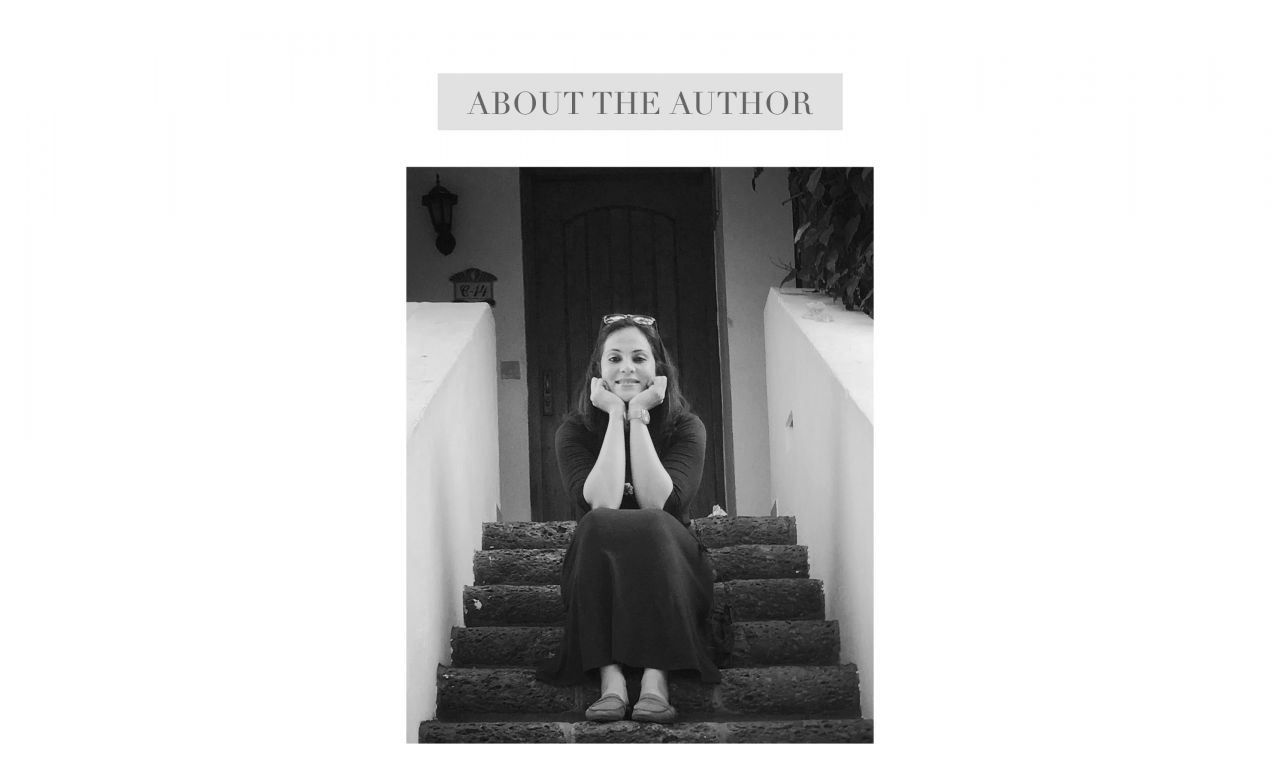 Nargis, is a designer by profession but a baker by heart . Bringing up two 'close -in-age' and 'in love with food' kids lead her to experiment with many cuisines and today as they are ready to fly the nest, her love for baking and cooking is again coming to her rescue. She is an avid traveller and also passionate about Photography. Food photography is something that combines her two loves-food and photography and is way of expressing her creativity to the world.