Spinach Ricotta Ravioli
Posted on June 23rd, 2020 02:37 PM

Prep Time : 40 mins | Recipe by : Neha Deepak Shah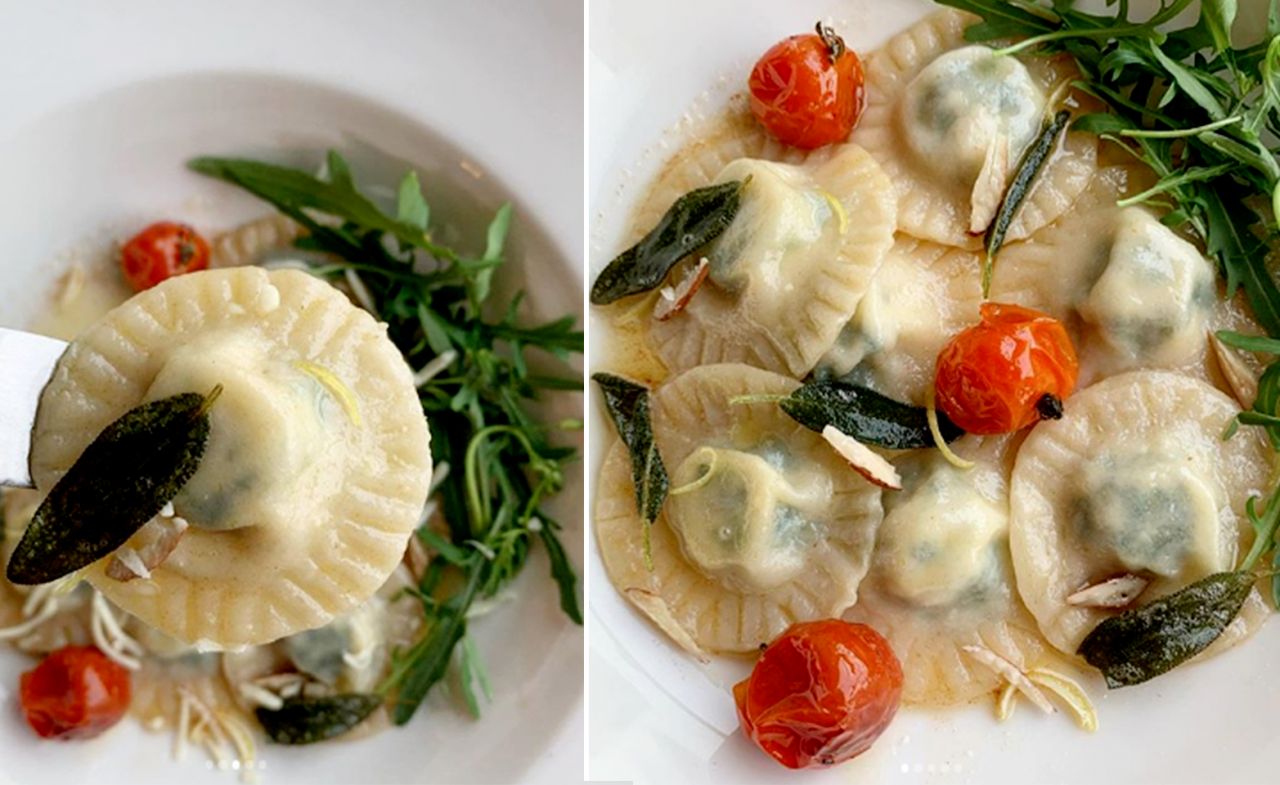 Image courtesy : Neha Deepak Shah
I N G R I D I E N T S
Fresh Pasta Dough
1/4 cup selmoline
1/2 cup refiened oil
1 tsp oil
1/4 tsp salt
Hot water to knead the dough
Knead all the ingridients to make a dough. The dough has just to be like a roti dough, Not to hard or soft.
Spinach Ricotta Filling
1/4 small onion, super finely chopped
1 clove garlic
Handful of spinach
2 tsp oil
1/2 cup ricotta cheese or cottage cheese
Lemon Brown butter sage sauce
1/4 cup salted butter
1 tbsp lemon juice
Zest of 1/2 lime
Few sage leaves
Black pepper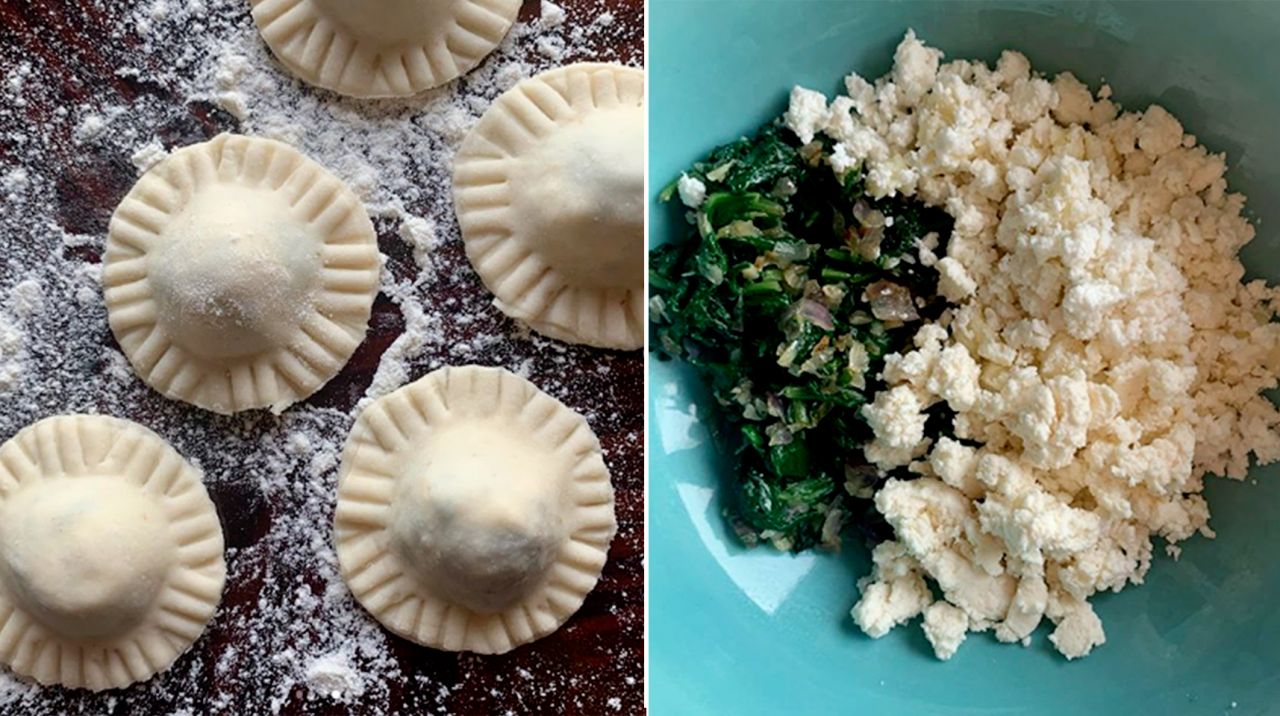 Image Courtesy : Neha Deepak Shah
D I R E C T I O N S
1) Blanch the Spinach
2) Heat oil in a pan, add the onion, garlic, chopped spinach and a pinch of salt.
3) Cook for a few minutes and transfer into a bowl, let it cool down and then ass the crumbled ricotta or paneer to this. Mix it well and use as the filling.
4) Place filling in the center of the one cut pasta sheet, run a wet finger lightly on the rim, place another sheet on the top of it & start pressing the edges slowly by removing all the air from inside.
5) Shaping - Seal the edges by using a fork. This ensures proper sealing and also makes it look beautiful.
6) Cook the raviolis in boiling water for about 4 to 5 minutes. The raviolli will eventually start floating when cooked. TO be sure, test one of the edges. When cooked, transfer into a bowl of ice cold water to avoid over cooking.
7) Drain it well, you can use a kitchen paper towel. These can be kept ready prior at this stage for a few hours covered with a damp muslin cloth.
Lemon Brown Butter Sage Sauce
Heat butter in a pan, add the leaves and keep cooking on a low flame till the colour of the leaves darkens and the leaves becomes crispy. The colour of the butter must also turn brown. Add the cooked raviolis and toss it for 2 -3 minutes. Add the lime zest, lemon juice and black pepper. Serve hot, you can garnish it with some nuts of your choice and parmesan cheese.
Neha Deepak Shah, Master Chef (India) finalist, is known for amazing food and professional service. Neha was born and brought up in the city of dreams, Mumbai. Being a self-taught cook, she has certainly changed the culinary prospect in Jaipur city. With her keen interest in travelling and the process of innovation, Fuelled with passion for cooking, she has given the people of Jaipur a reason to rejoice with her food at restaurant Meraaki Kitchen and White Sage.