SOFAS AT GULMOHAR LANE
At Gulmohar Lane our designs blend contemporary sensibilities with traditions of excellence in hand-craftsmanship and quality. Made to the most exacting standards and designed in styles and sizes to suit the way you live, all of our sofas will bring exceptional beauty to your home. Products which breathe easy but emanate strong aesthetics.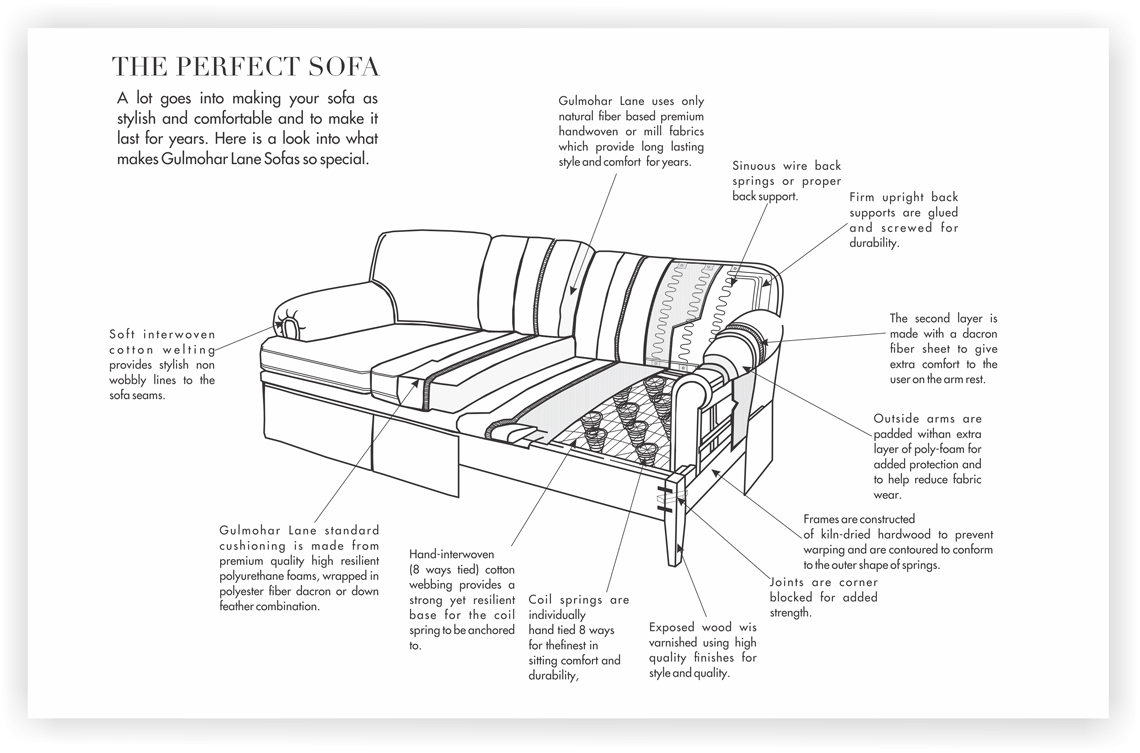 Each piece is carefully handcrafted in the fabric of your choice, by the craftsmen, some of them from the fourth generation of Sofa Karigars, who have been working for the Royalty in Rajasthan for generations. Our Sofas are individually inspected before leaving the factory. When buying a new sofa or chair, you should look for three things: style, comfort, and quality. The shape and design of your sofa has a huge impact on the look and feel of your room. Clean lines create a contemporary space, while scatter pillows add a charming feel. Gulmohar Lane sofas are designed in styles and sizes to suit the way you live, all of our upholstery in natural fabrics like Linen, Cotton and Linen- Cotton blends will bring exceptional beauty to your home. Whether you are looking for a stunning new sofa or statement leather chair, you will find exactly at Gulmohar Lane.


THINGS YOU SHOULD KEEP IN MIND
Buying upholstered furniture is a big investment, so you will want to feel confident that you're making the right choice. It may not be the first thing on your mind when purchasing a sofa, but things like cushion fillings, frames and springs all need to be considered. We want you to be completely satisfied with your purchase, so please take time to familiarize yourself with the information in this guide.

FRAMING
There are four things you should be sure to look in a quality sofa frame if you want it to stand the test of time: wood used, connecting pieces, legs, and springing. The timbers used in Gulmohar Lane upholstery frames are carefully selected for their stability and strength, quality and durability. Our frames are made from kiln-dried hardwood and are glued, screwed and doweled for maximum strength and durability. We do not use cheap packing material wood, manmade rubber wood or plain plywood to make our sofas, like a lot of manufacturers in the Indian market.
SUSPENSION

Really a lot goes into making a sofa durable and super comfortable. At Gulmohar Lane, we use high quality coil and sinuous springs to give you long lasting comfort. Coil springs are individually hand tied 8 ways using the old-world technique, for the finest in sitting comfort and durability. This technique is almost getting extinct in the modern day world and more so in the industry in India which blatantly uses plyboard base for the seats which neither gives any comfort nor does it provide any support to the body.

FILLINGS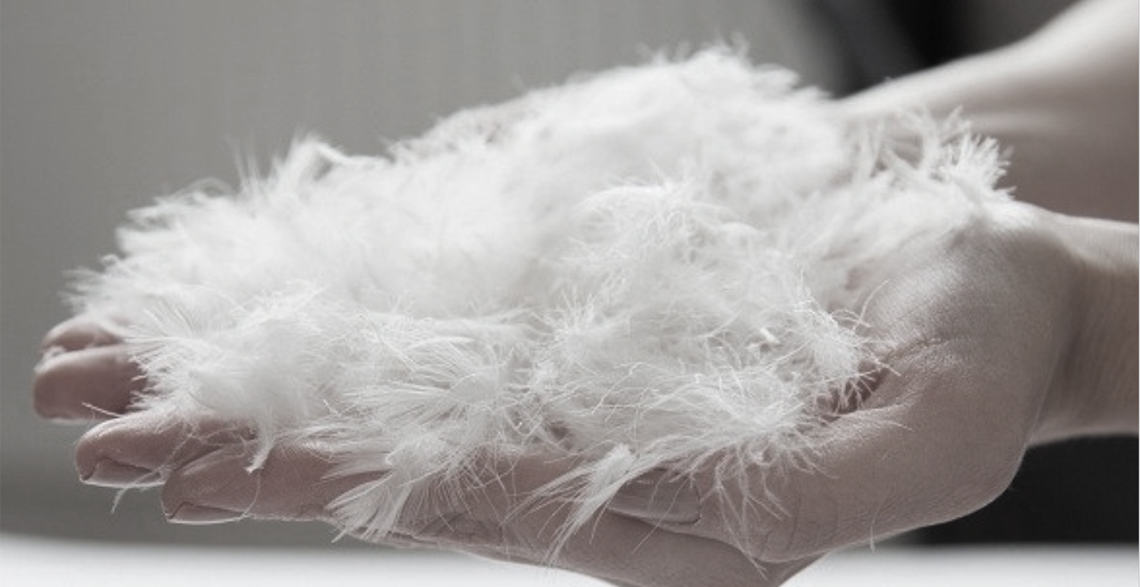 At Gulmohar Lane, we use high quality foams and fibers to give you the most comfortable sofa experience. Most ranges contain a combination of foam and high quality fibre sheet cushion interior. Most back cushions are all poly-fiber for standard fill, or a blend of imported feather and down. This gives a high quality, premium feel and the sofa will have a more relaxed, casual look, ideal if you like to curl up on the sofa.
DOWN AND FEATHER FILLING
"Down" is the undercoating of waterfowl and consists of light, fluffy filaments growing from a central quill point, thereby creating a three dimensional structure which traps air and gives down insulating ability. The properties of down which make it so popular are its light weight, compressibility, recovery power, resilience and breath-ability. At Gulmohar Lane, we give you an option of using a mixture of imported down and feather to give the most luxurious and comfortable experience. All our down and feather filled products come with a tag with the symbol showing down and feather mark.

CARE FOR FILLED PADS


CLEANING & CARE

To help prolong the life of your upholstery fabric or leather please consider the following:

FABRIC CLEANING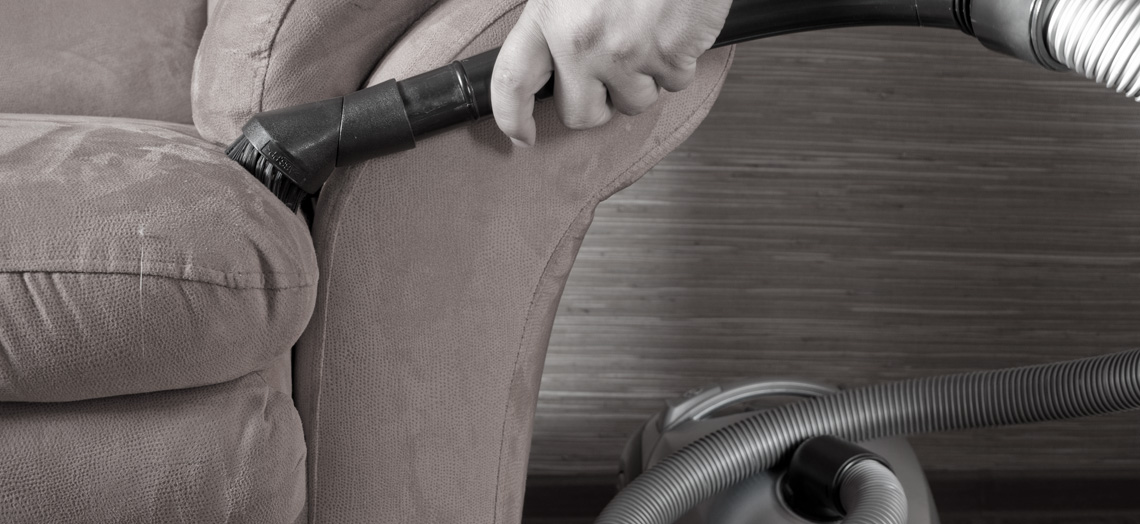 With most upholstery, periodic cleaning of the entire piece is essential to maintain appearance and prevent premature fading and wear.
Clean coordinated items at the same time, as some colour loss may occur.
Always allow for 3% shrinkage upon the first wash or dry clean.
To remove everyday household dust and dirt, clean regularly by gently vacuuming fabric.
Remove all spills immediately. Blot liquid spills with a clean, dry, white cloth, work towards the center of the spill. Do not rub or use abrasive cleaners as this may damage the furniture. Should the piece become stained or suffer other damage we recommend professional advice is sought.
LEATHER CLEANING AND CARE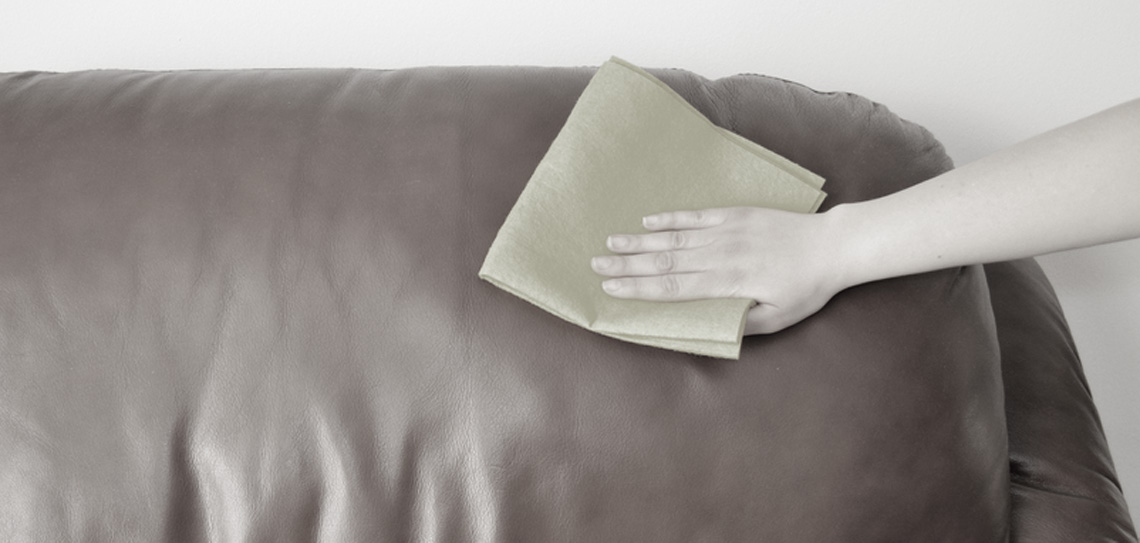 Apply specialist leather care products only as directed on the container and try first on a hidden area of leather. Do not use leather soap, saddle soap, hide food, or any polish other than that recommended by a reputed retailer.
To remove atmospheric dust and dirt that could cause premature wear, clean regularly with a soft cloth or brush. Avoid using a vacuum cleaner on leather.
Show wood should be kept clean with a lightly damp cloth rinsed in warm water, never use detergents. Polish periodically with a natural wax.
Remove all spills immediately. Blot liquid spills with a clean, dry, white cloth, work towards the center of the spill. Do not rub or use abrasive cleaners, solvents or detergents as this may damage, the furniture.

SUNLIGHT & HEAT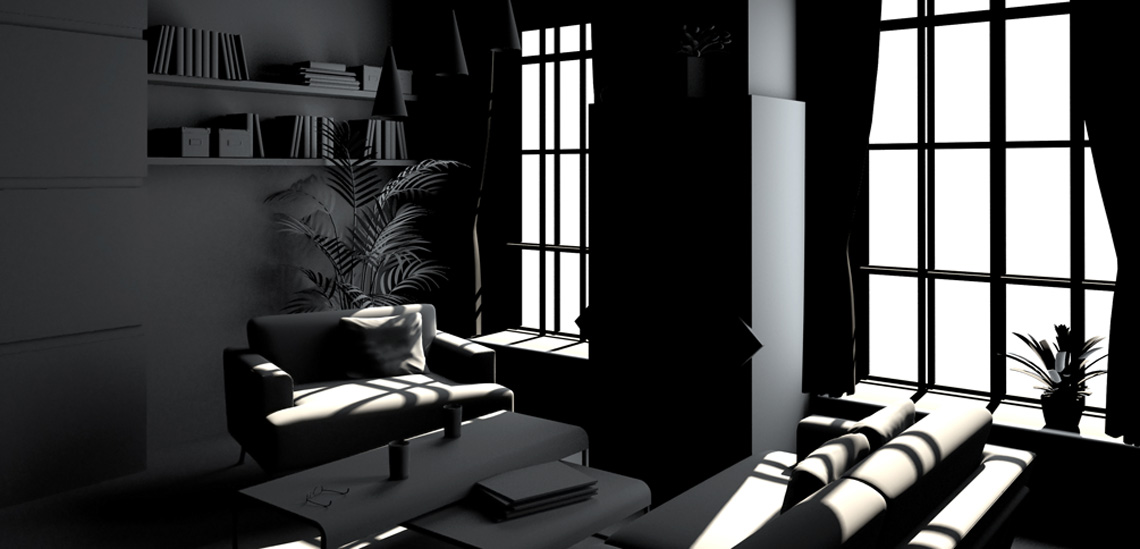 All upholstery and leather fabrics can be affected by light, so we recommend it is positioned away from direct sunlight and heat to protect it from fading and premature wear.
At least a 30cm clearance from heat sources such as radiators is advised to prevent colour change or permanent marks occurring.
You should not place hot items such as cups, laptops or hot water bottles on leather as this may mark the leather, causing it to darken.
We do not recommend locating products in excessively high or low temperatures, or where the environment is often damp as this may cause product issues.

CARE

Take care to prevent sharp objects such as toys, buckles and heels from coming into contact with your furniture as they may cause damage. We recommend you discourage domestic pets from climbing on or clawing upholstery.
Avoid air pollution such as cigarette smoke and cooking fumes, which can cause leather to fade or change colour.
Avoid sitting on the arms, or edge of furniture as this may cause distortion or damage. Pushing feet against or placing them on the arms may cause damage to the arm or frame.
Place furniture gently in place when moving it, as dropping onto glides or legs may cause damage.
Please do not allow your furniture to be jumped on, as this will damage the springs and frame, and invalidate the guarantee.
We recommend wooden and delicate flooring is protected from possible marking by feet or castors.