3 Winter Look Books for your 'Home Sweet Home'
Posted on November 20th, 2018 10:46 AM
The chilly months are almost here and with them the time to re-dress your home to suit these gloriously cooler, crisper months. From new paint colours to furniture choices, there is no escaping these winter trends. Read on to discover the key trends and looks for Autumn/Winter 2018 to update the ambience of your home while keeping you in line with the high street trends!
3 Winter Look Books for your 'Home Sweet Home'

ESCAPE INTO THE WOODS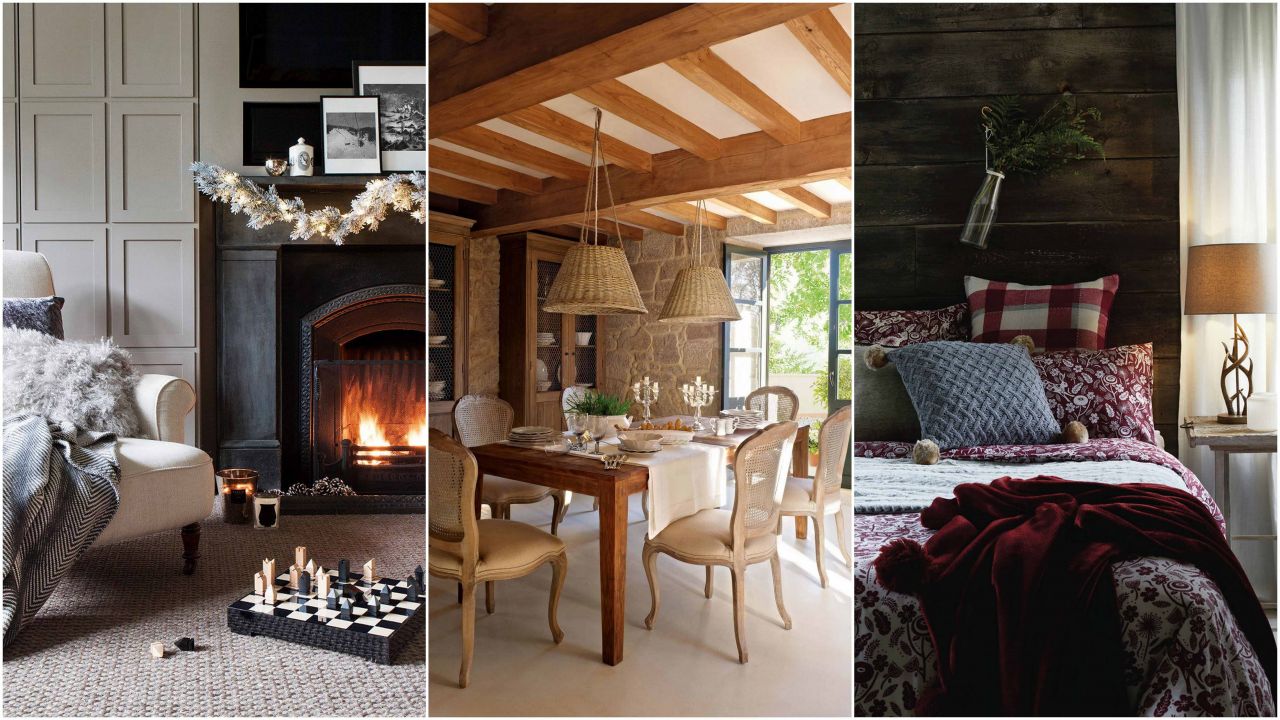 Picture Credits: Livforinteriors.co.uk | Erikainteriors | Onekindesign
As the weather cools down and leaves burst into brilliant colors, this look shifts away from the bright whites and pastels of summertime to darker hues and organic textures that reflect the colder months. Reflecting nature in its true form, outfit your space with wood,

stone, and iron pieces to create a well-balanced interior space that maintains a sense of classicism. For a space that looks right out of countryside, combine dark mahogany wooden colours with warm, yellow accent lights to create even more depth and coziness. And do not forget to layer up your spaces with chunky knits and snuggly fur to reach the epitome of rustic glam.
PROMINENT COLOURS: Browns, Plum, Mahogany, Burgundy
KEY MATERIALS: Raw & Hewn Wood, Knits & Furs, Stone, Iron
NEW AGE NORDIC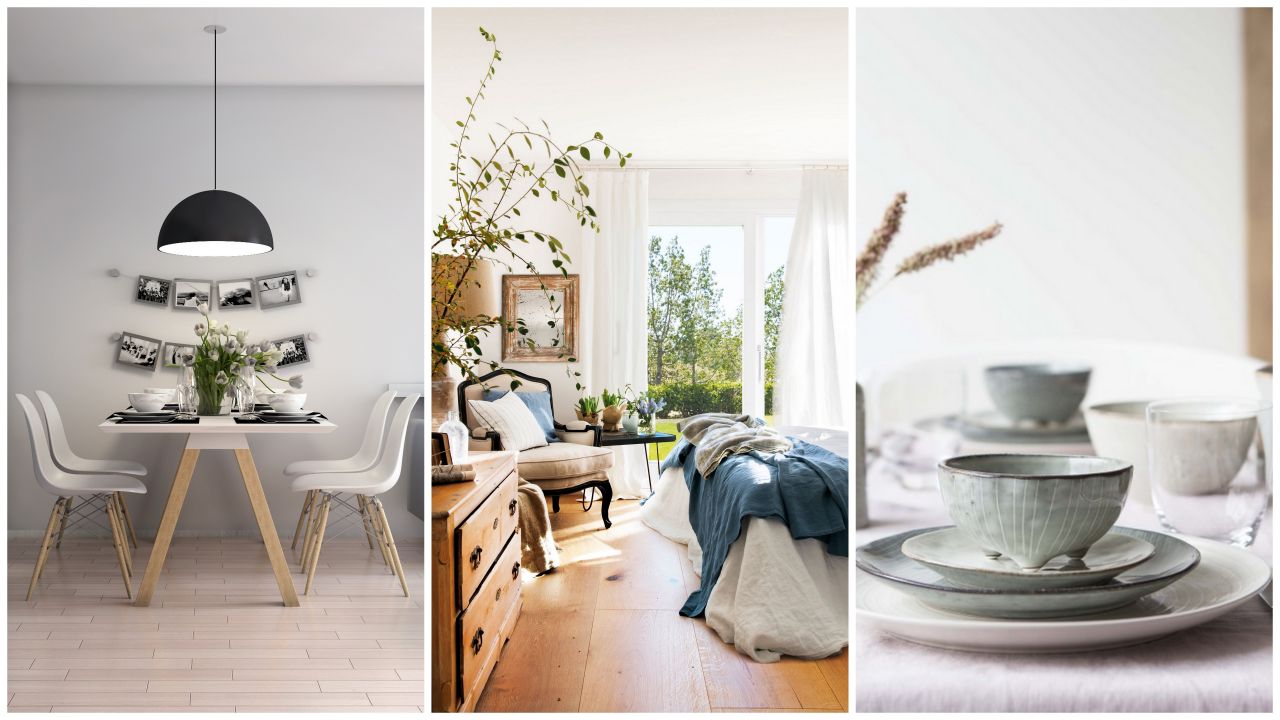 Picture Credits: Elmueble | Behance | Lifestylewonen

This look goes beyond stark minimalism, perfect for creating an effortlessly stylish decor, this winter. A modern take on the ever-popular Scandinavian look, the driving force for this décor style is 'Simplicity, Ultra Functionality and a connection with the Outdoors'. Layering up varied textures to add depth and at the same time creating an inviting space to hibernate from the darkness can be of key here. Go for gentle muted colour palettes for both accessories and furniture to lend a softer edge to the otherwise dark winter months, as influenced by the Scandinavian way of life. Embellishments like tassels and pom poms adorn the accessories in this trend.

PROMINENT COLOURS: Blush Pink, Lavender, Light Browns, White
KEY MATERIALS: Buff Leather, Wood, Earthenware
LUXE RETREAT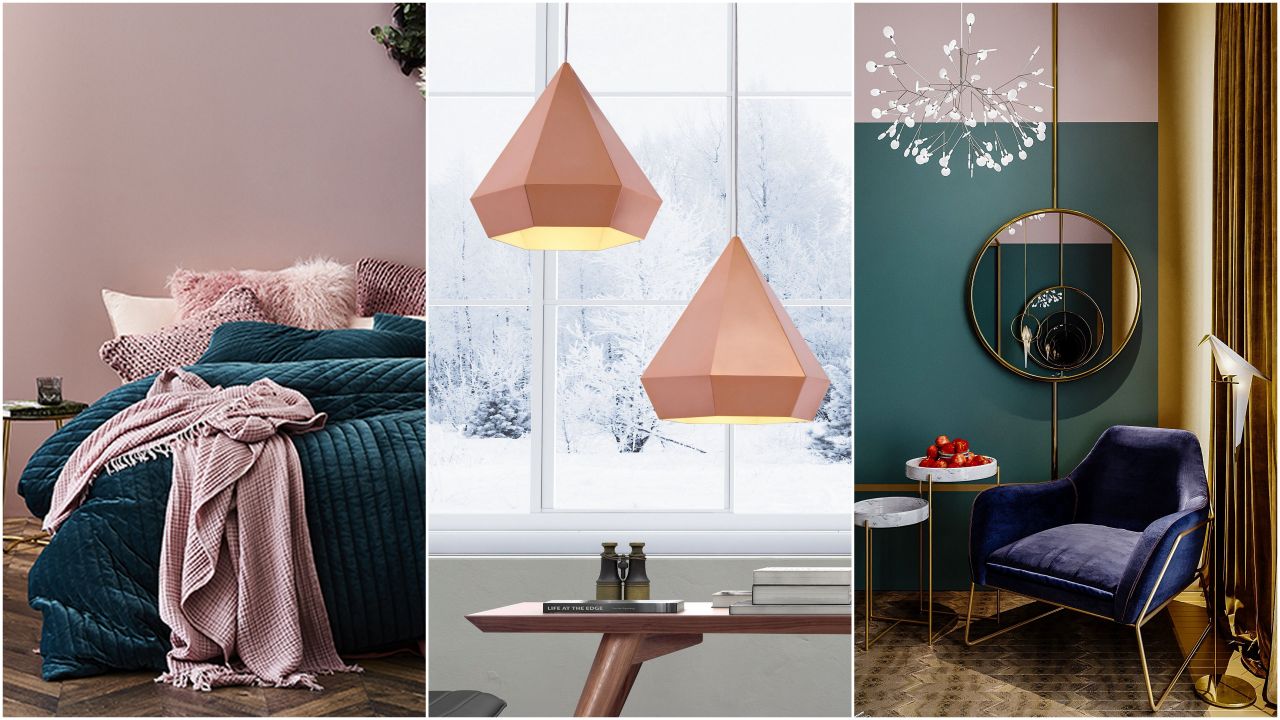 Picture Credits: Behance | Froy | Adairs

Ooze decadence with this look coming right out of 20th century. This trend champions the 'Maximalist' look where more is more and showing an appetite for decorative pieces can totally transform interior spaces. Amalgamating fabrics and furniture pieces that mix beautifully to give an opulent impact best describes this style. Luxe and plush, velvet is the texture that will add coziness to your spaces while brass accessories/ highlights will act as crowning pieces of jewels adding life to this entire décor theme. Stepping out of gloomy winters, spaces decorated with 'Luxe' are sure to be moody and chic while standing apart from the rest.
PROMINENT COLOURS: Dusty Rose, Gold, Emerald, Mediterranean Blue
KEY MATERIALS: Velvet, Brass, Marble, Glass
Which Look Book will create your ideal home?