7 Tips to Transitioning into a New Year
Posted on January 18th, 2020 03:52 PM
This time of the year is peculiar when it comes to your home décor. It just is! All that hard work and build up for the December-feels is over in a flash. The bulky blankets, the cozy hot Chais' and the nostalgia of the Winter Holidays! Soon after the New Year's Eve, we all start seeing slow but sure changes and our otherwise winter cozy décor steadily starts to look so bare and plain sometimes. Hence, we acclaim that this is also the best time of the year to take a step back, ponder and then refresh your home with a new zest of life!
Here are our top-tips to transition your abode into a new avatar! Make it all-ready for the prelude of a new beginning, a new season and a new reason!
1 – SWAP AND STYLE
Anytime you crave a bit of a fresh start in your home, simply rearrange the decor. Swap the standard pillows that came with your sofa set and add a layer of contrast with color or pattern, invest in a good set of decorative cushions in colors that will anchor your space to perfection. And don't toss the old pillows in the donation box yet... why not place them in your bedroom! This subtle yet creative swap will add a new zeal of life in each of your rooms. Psst.. it always works!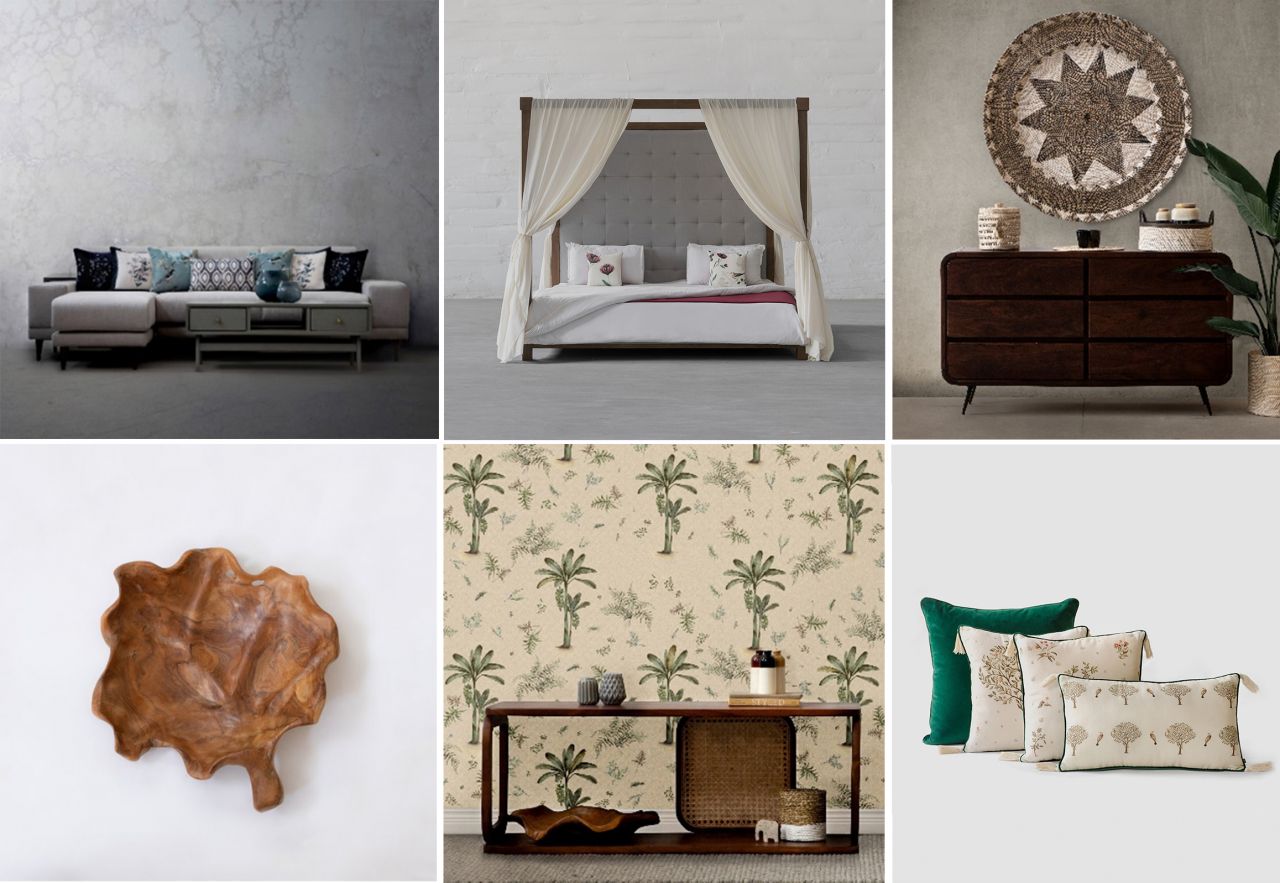 Image Credits: Gulmoharlane
2 – SOMETHING UTILITARIAN & PRETTIER
Bring some luxury to your life by simply giving your nightstand a little love. Clear out the unnecessary clutter (we mean that pile of receipts and five random things) and add a few pretty accessories that make your bedroom feel more like a retreat and less like a clearance ground. Choose a bedside table that has drawer storage and good table-top space to add your own style quotient and more prettier things! Designate the drawer for the basics, such as chargers. Find inspiration with some of our designs below…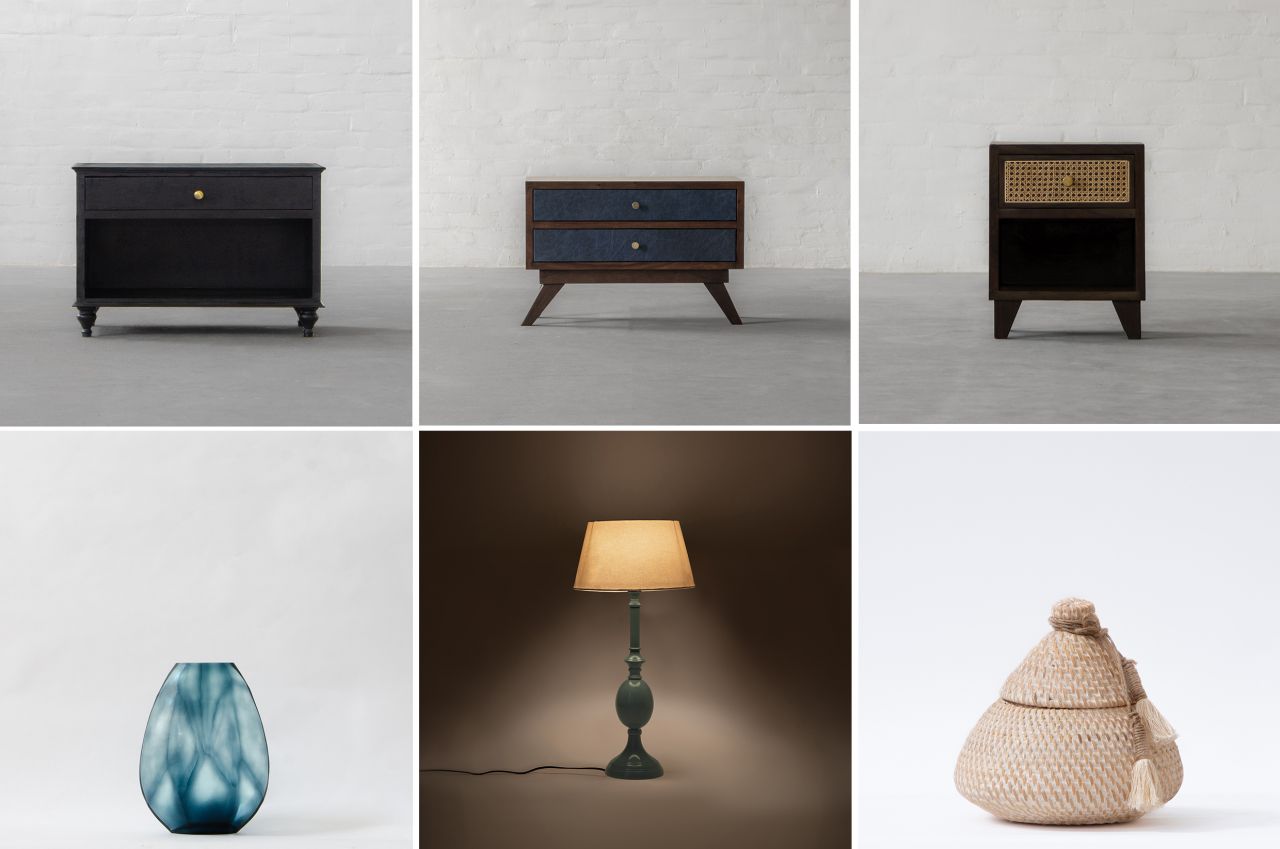 Image Credits: Gulmoharlane

3 – SWAP SOME OF YOUR BULKY FURNITURE WITH AIRY ACCENT PIECES
Sometimes visually heavy furniture can weigh down a space. Replace this weight, create more space and bring in natural furniture items like armchairs, end tables, coffee tables… that are airy and accent at the same time. See below our top picks!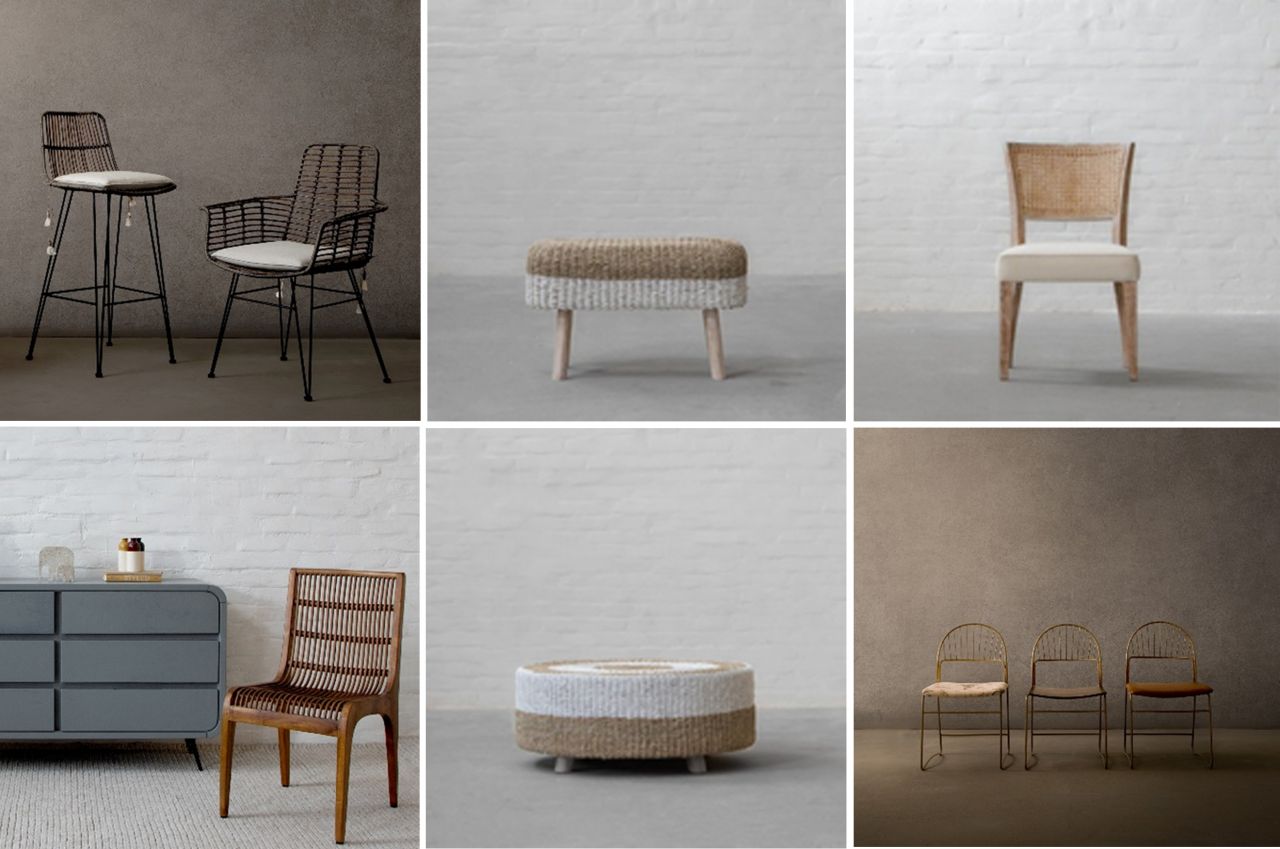 Image Credits: Gulmoharlane

4 – PARCHED FOR A LITTLE VERDURE
Adding a little greenery with planters, they clout a charm to your home décor that will surely wear-off the wintery feels. Use the trending rattan planters or baskets or go for an all solid wood or simply stick to the classic ceramics. Either way add a little lush forest to the current desert! It will change the landscape of your home!

Image Credits: pinterest | Gulmoharlane
5- INVEST IN UPHOLSTERY
We decree that one of the best things to invest-in for your home decor is upholstery. Use prints or patterns or solids or leather; either ways, this venture will anchor the whole look you are planning to go for. Find character in nature inspired prints or get a tonal splash with solid colors. Here are some hues and prints that work all year-round and give your space a new tint of transition and keep your personal style integral!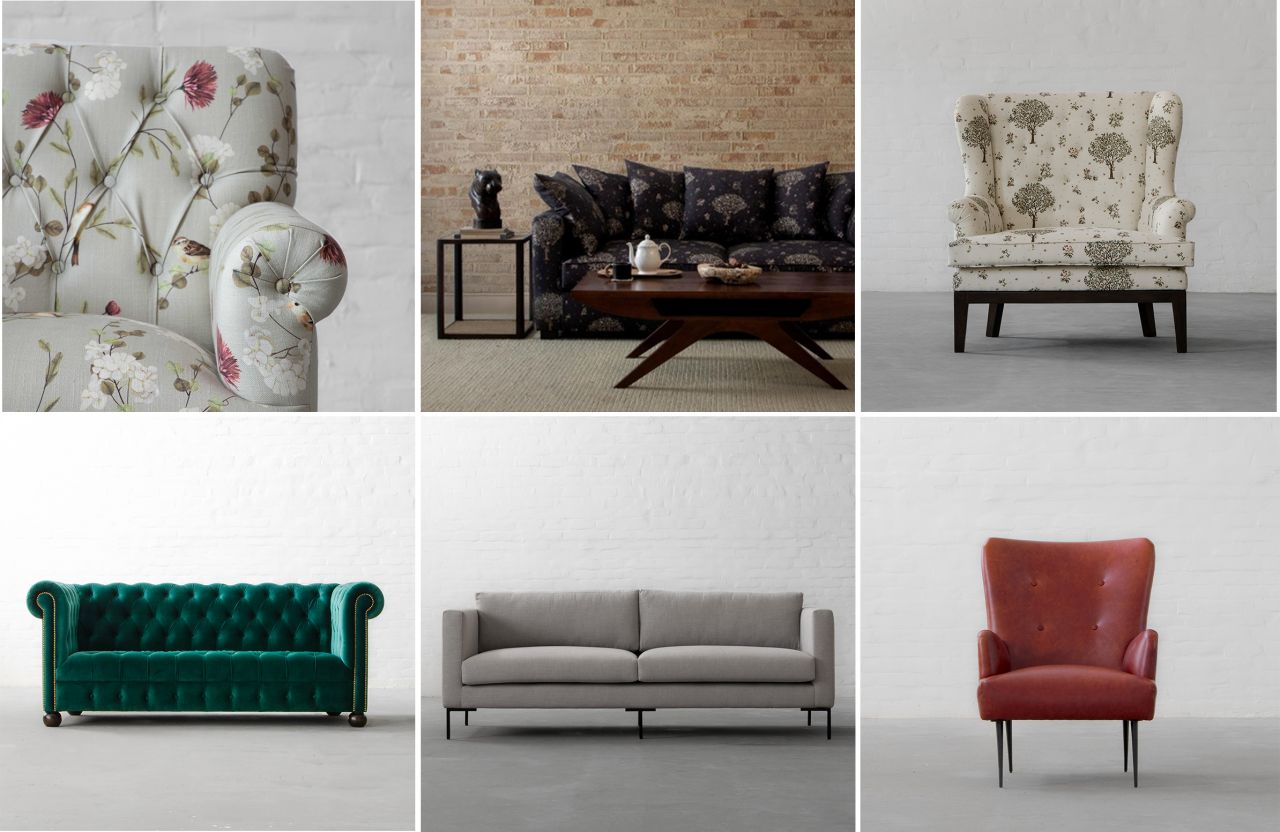 Image Credits: Gulmoharlane

6 – ADD MORE LIGHTING
Lights never off, we say! Lighting fixtures or standalones bring a symmetry to the place and add beauty in spaces we thought creativity couldn't reach. Try adding a floor lamp at the background of your seating space, it not only gleams but is also a gem for corner and ignored spaces. For bedrooms, a nightstand is incomplete without a lampstand! Add beautiful lampshades to create balance and belonging. Chandeliers are a classic choice for long corridors, entry hallways and dining spaces. Find inspiration here.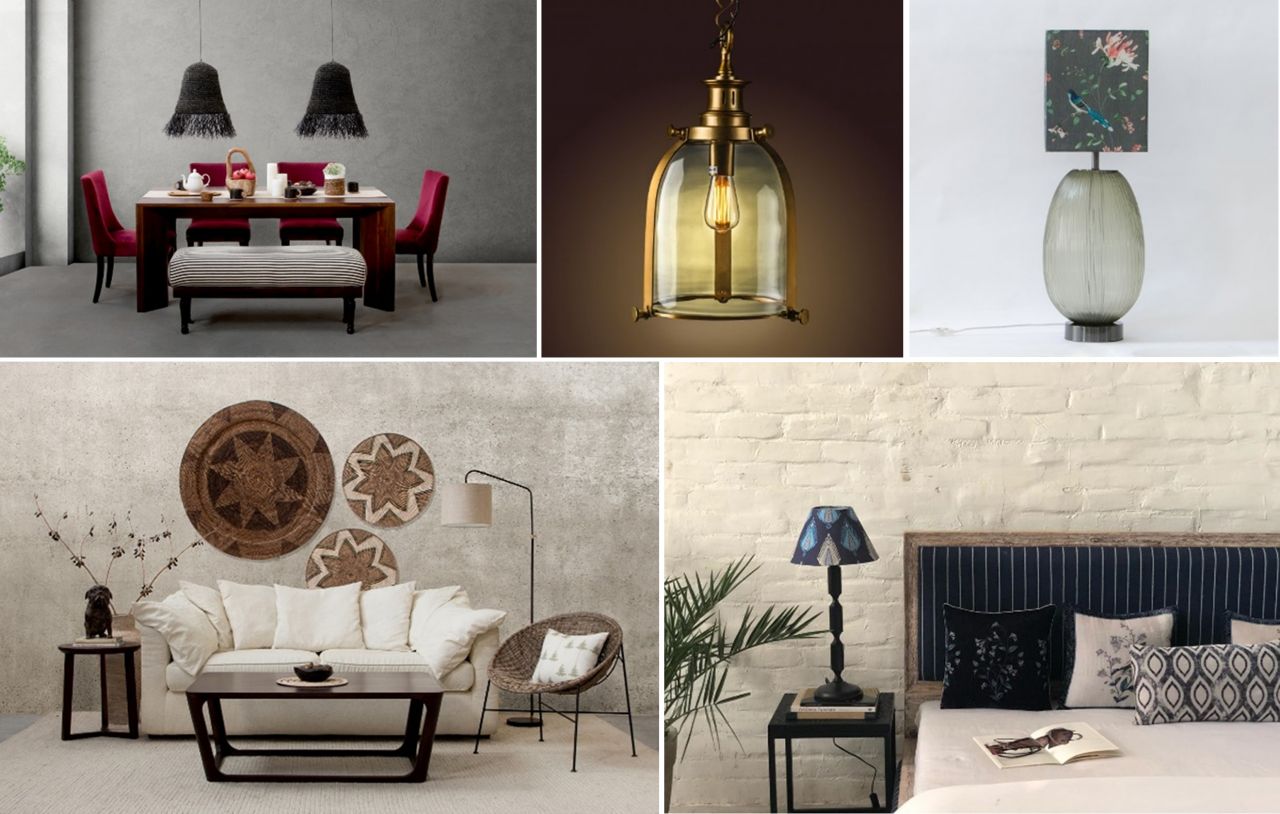 Image Credits: Gulmoharlane

7 – LAST BUT NOT THE LEAST 'HAVE FUN'
What's more fun that making your own home beautiful? We reckon you have fun while picking and choosing décor and furniture and find your personal vibe. Then let it all splatter in your home. A home should be your anchor after a tiring day out or when you simply want to show-off your collection to you friends! HAVE FUN DECORATING. PERIOD.
With this, we hope, we have given you enough purpose to transition you home from December to new-ambers! Keep watching this space for more inspiration and ideas…