A closer look - Edward Collection
Posted on July 11th, 2017 07:30 PM
EDWARD COLLECTION
A closer look at our new additions
The rules of playing have changed. It's time to make décor look minimal, feel fun and be sustainable!
And so is our newest addition to the Gulmohar Lane family which is all about its slender, airy and fine detailing.

This leather clad collection will not only make your personal space look sophisticated but will additionally make our environment a better place for all. Embracing the style of the timeless Edwardian era with featured linear designs and geometric silhouettes; the use of chevron pattern captures the style precisely.

Our 'Edward' collection; comprising of carefully crafted side tables, nesting tables, magazine holders, coffee tables and TV cabinets; revives exhausted spaces and fatigued interiors with rejuvenating brass embellishments. The thoughtful addition of the brass corners secured with brass nails
add
to the classic look of the collection. Moreover the alluring design of the metal knobs and chevron pattern provide more drama and aesthetic appeal to each unit. The legs of the furniture piece are perfect examples of simplicity of detail that not only lend a neat look to the overall product but makes cleaning of the floor, under the furniture, more convenient.
UNVEILING OUR MASTERPIECES!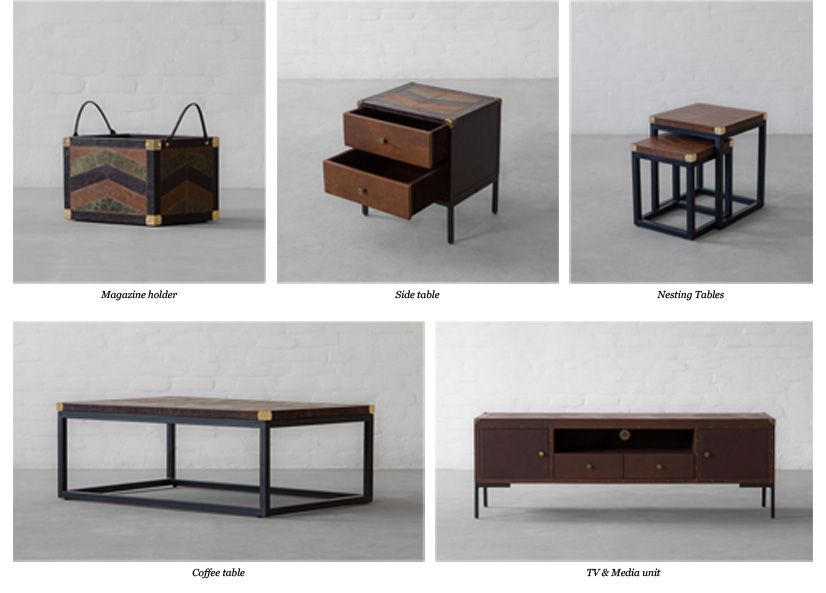 Slathers of this enduring combo promises to infuse life and vigour to your living space – whether you opt for small doses or choose to paint the town. We assure you that the minute detailing is sure to make heads turn!