Here is an artwork that not only captures the beauty of steel but also demonstrates this metal's versatility and seamless integration with other materials more frequently used for façades.
---
A SPIRAL MAZE OF STAIRS SERIES
The earliest of historical notations of spiral staircases dates back to the war times. They were widely used to reach to the top of towers and give advantage to the King's army against enemies.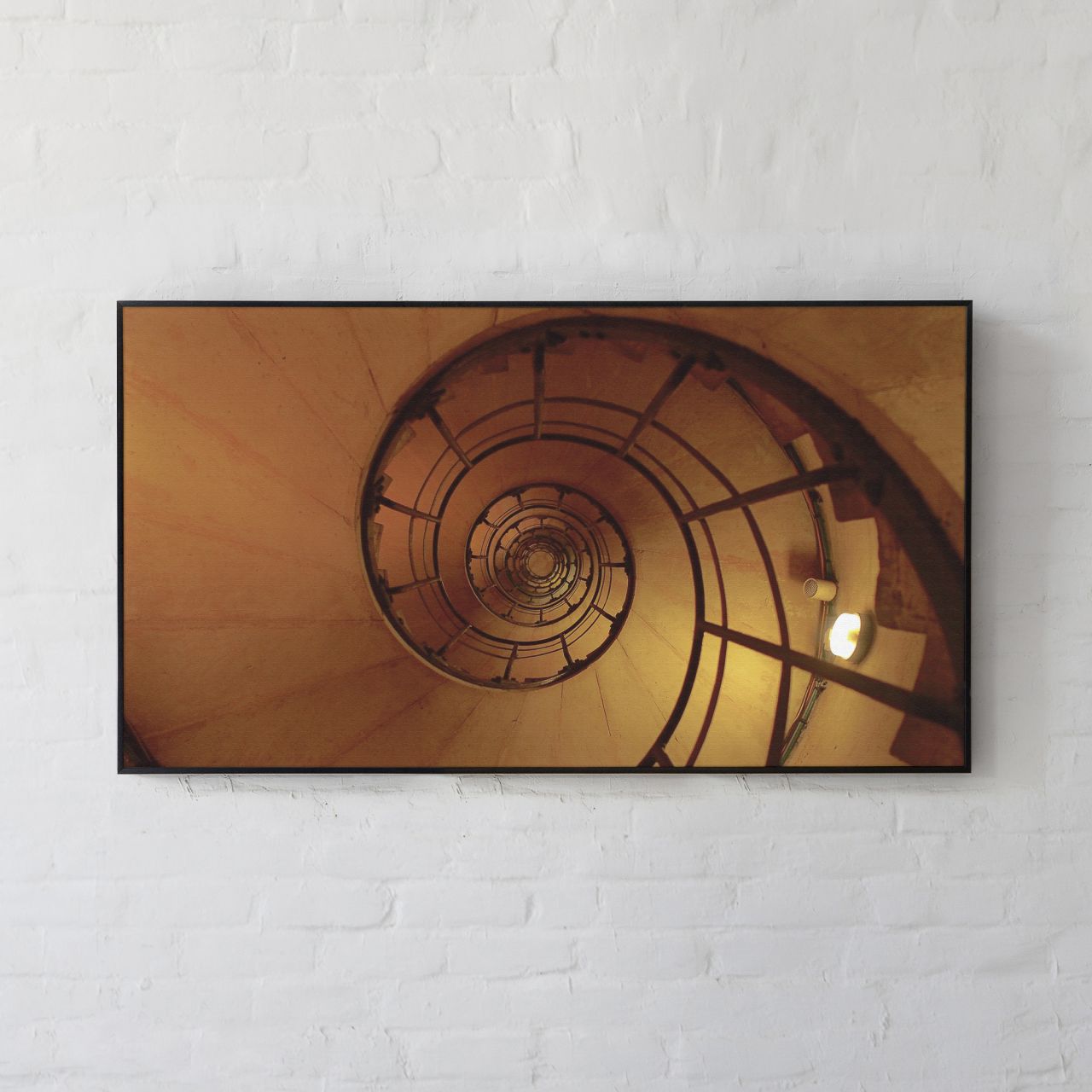 Right-handed sword fighters found it difficult to navigate the spiral stairs into the castle and especially difficult to go upwards in a narrow pathway. Several men at once could not storm the tower to take over the inhabitants, but instead had to go up one by one.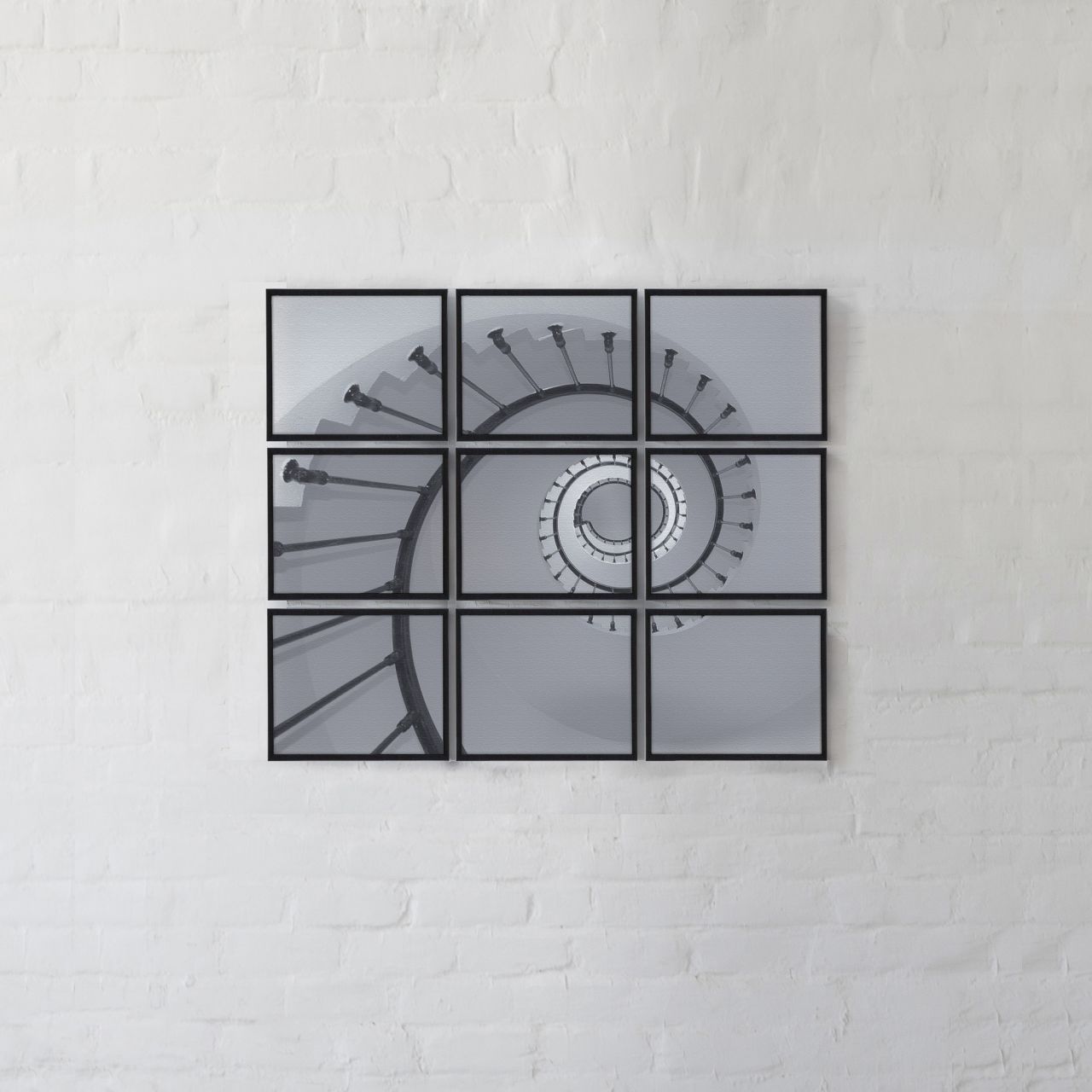 Although today we don't need such tricky combat tactics in our homes but once in while we need little vignettes to celebrate the ancient architecture precision and construction brilliance.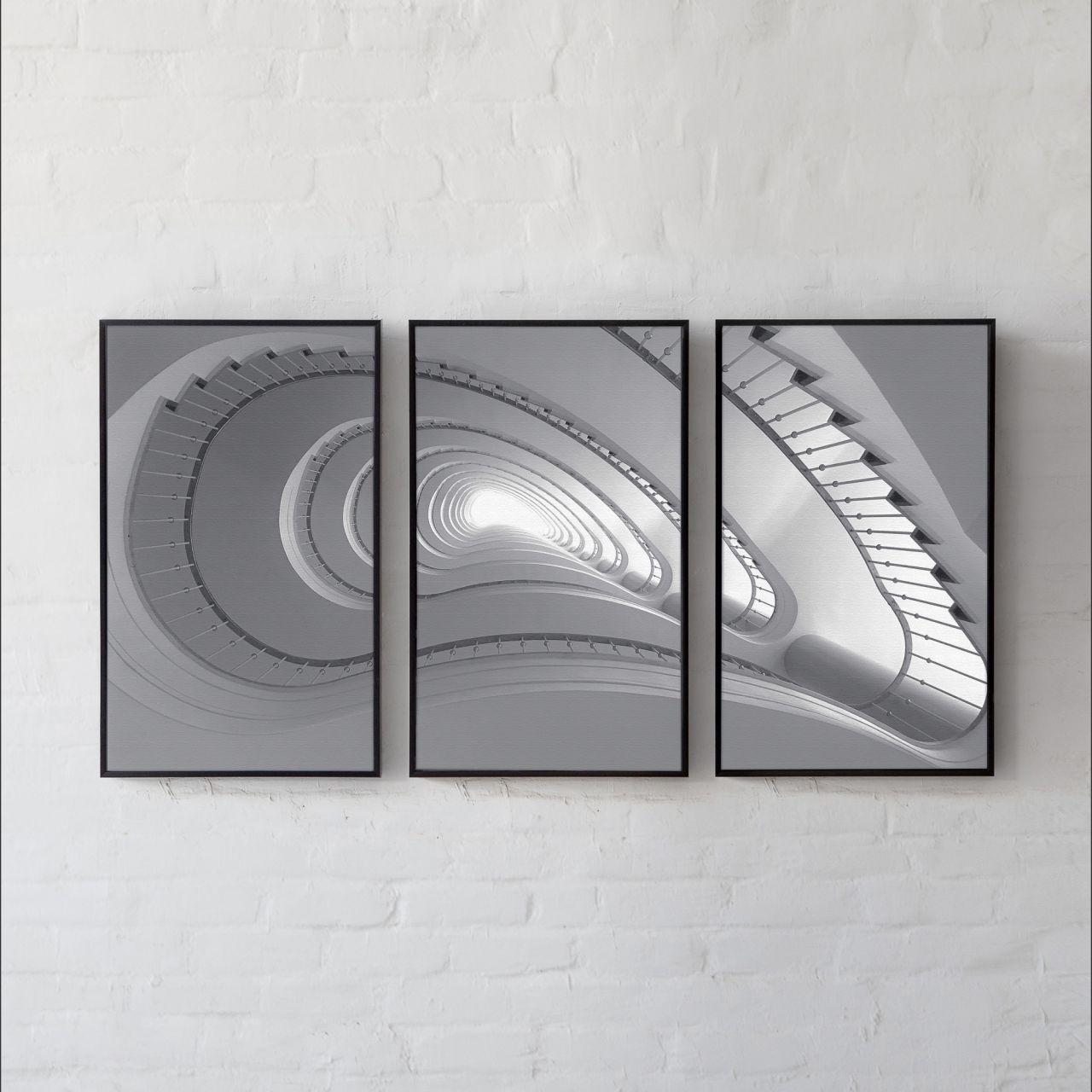 A wall boasting these artworks will encourage the architecture enthusiast within you to initiate endless conversations.