Delights in a Petite Silhouette...
Posted on May 16th, 2018 07:45 PM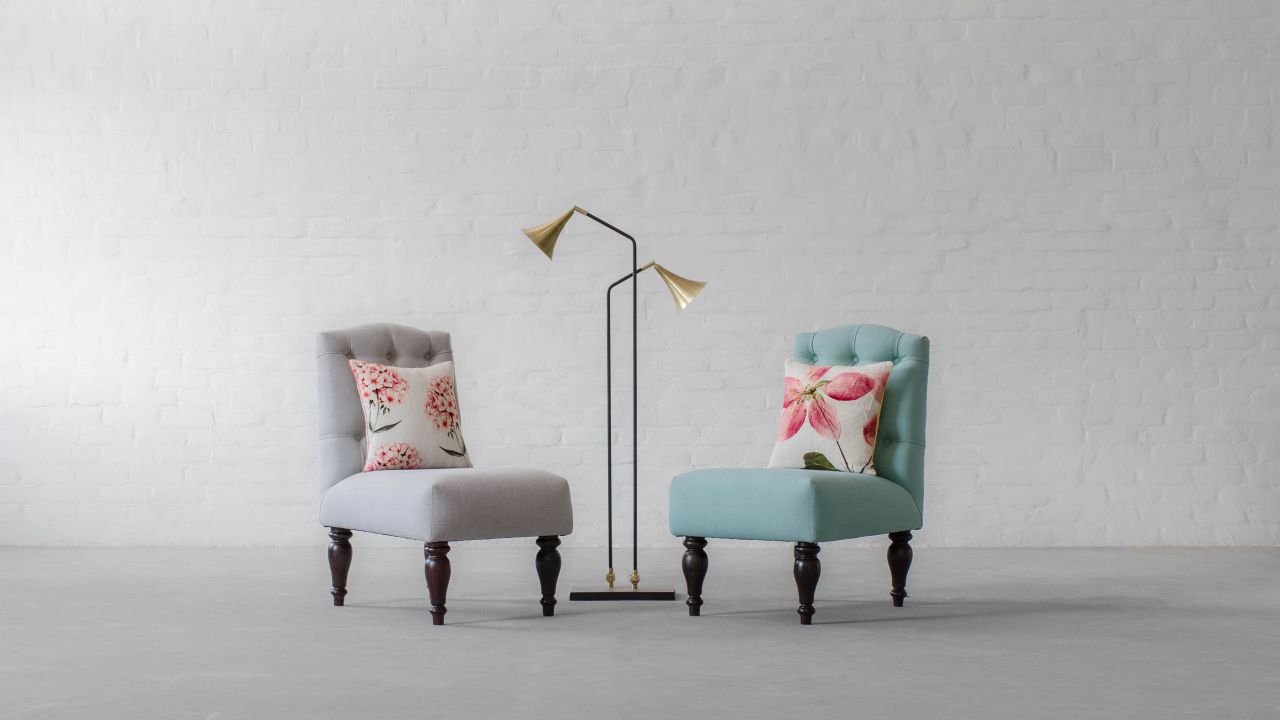 VERONA ARMCHAIR
Petite Collection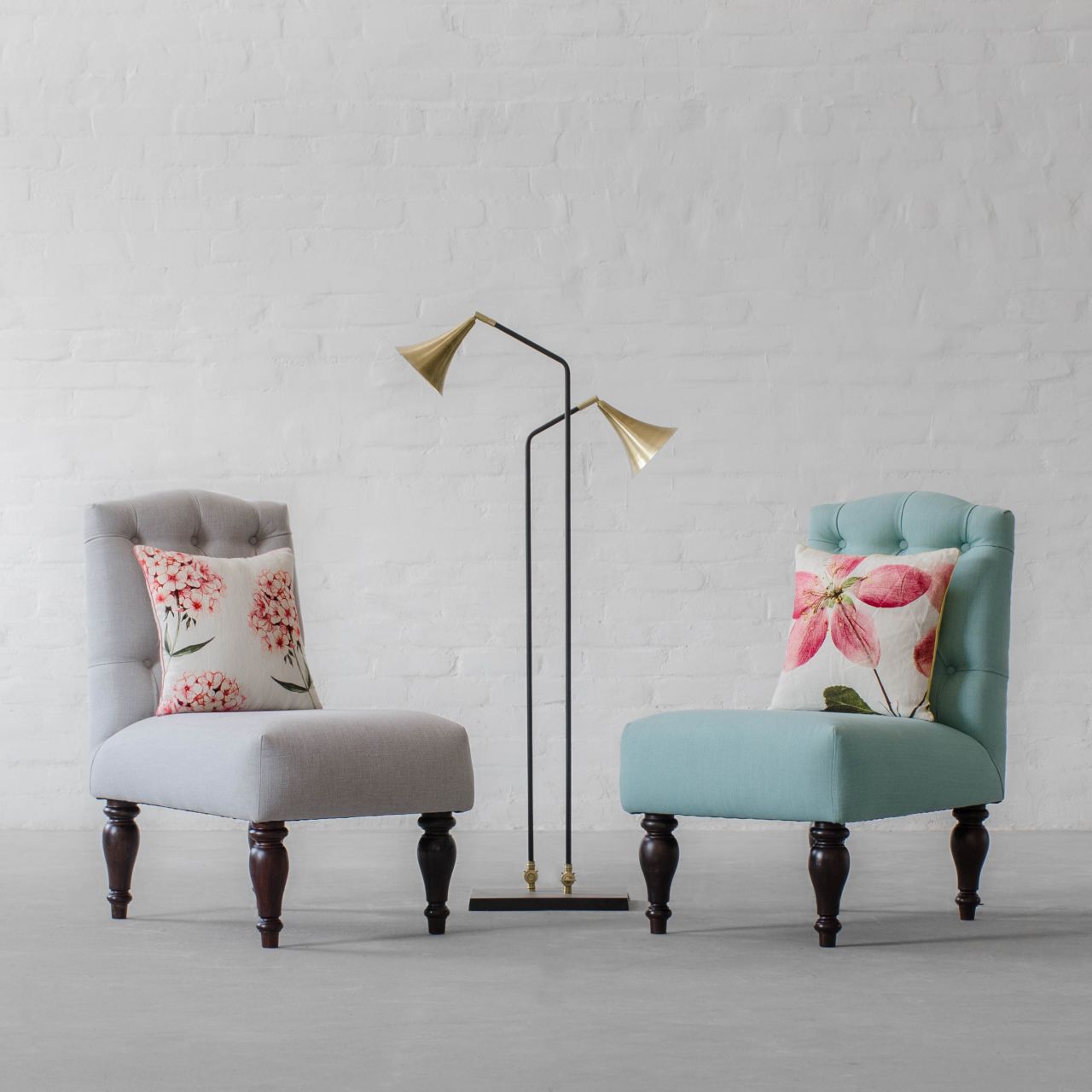 As extra seating next to a coffee table, particularly in small apartments, or prettying up the boudoir as a duo at the end of the bed, our petite armchairs are a great style statement.
UDAIPUR NATURAL SEABREEZE

This classic style features a comfortable tight-fit seat and hand tufted camelback. The hand-turned solid wood legs, in walnut finish, add a touch of flair that perfectly complement the natural fabrics.
GIR ASH COTTON LINEN BLEND

Functional style is what our designers strive for, and the Verona Armchair from our Petite Collection is a perfect example of that.