Reminding you of the world's favourite treat and evoking your senses with the mouth-watering aroma of roasted cocoa beans, our new leather addition emits a feeling of wholesomeness while giving a classic look to interiors.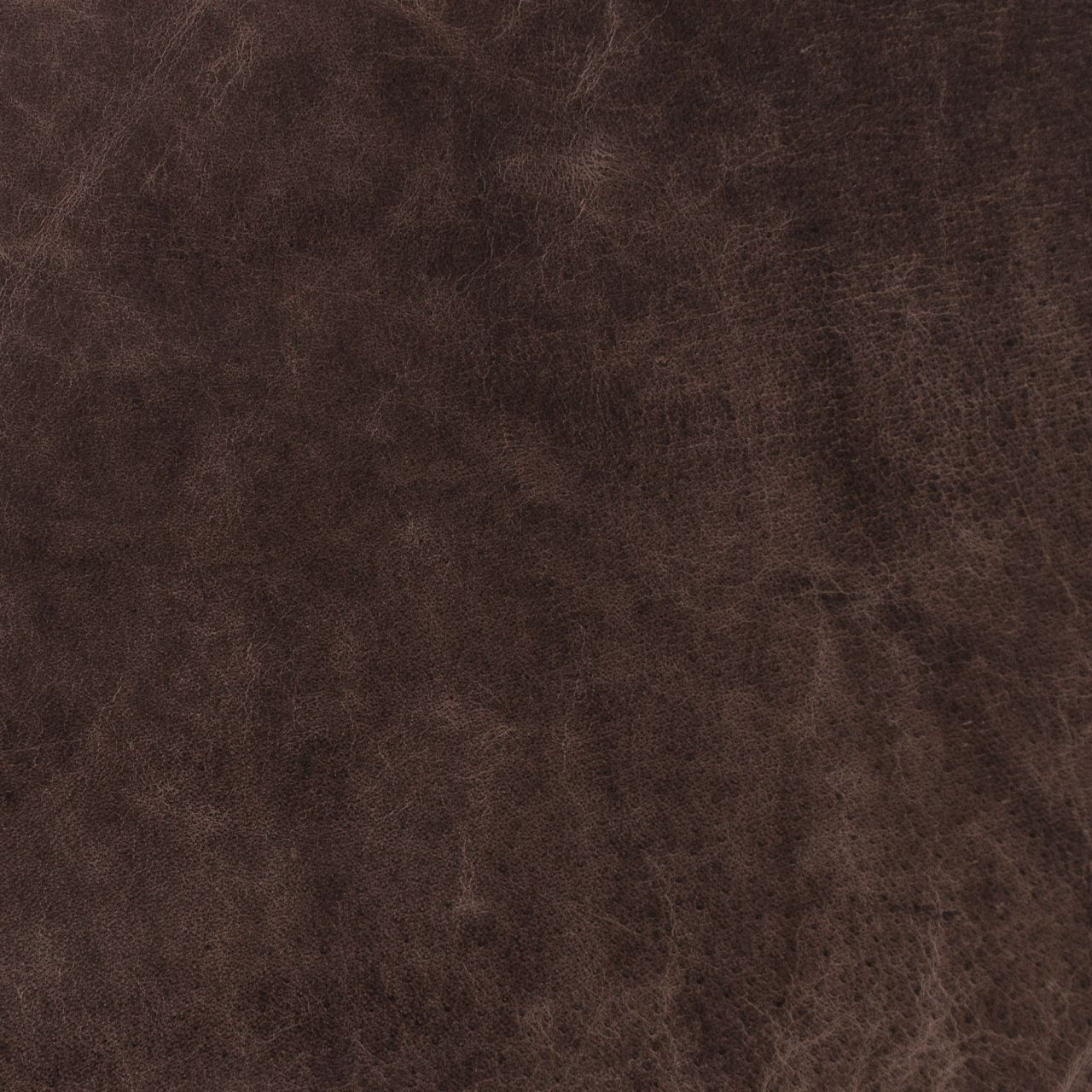 A neutral hue, Cocoa can bring in a sense of warmth, nurture and comfort to your humble abode. Our hand-tufted and handcrafted furniture upholstered in this leather will complement your décor from season to season while giving a new life to these age-old techniques.
CHESTERFIELD 4 SEATER SOFA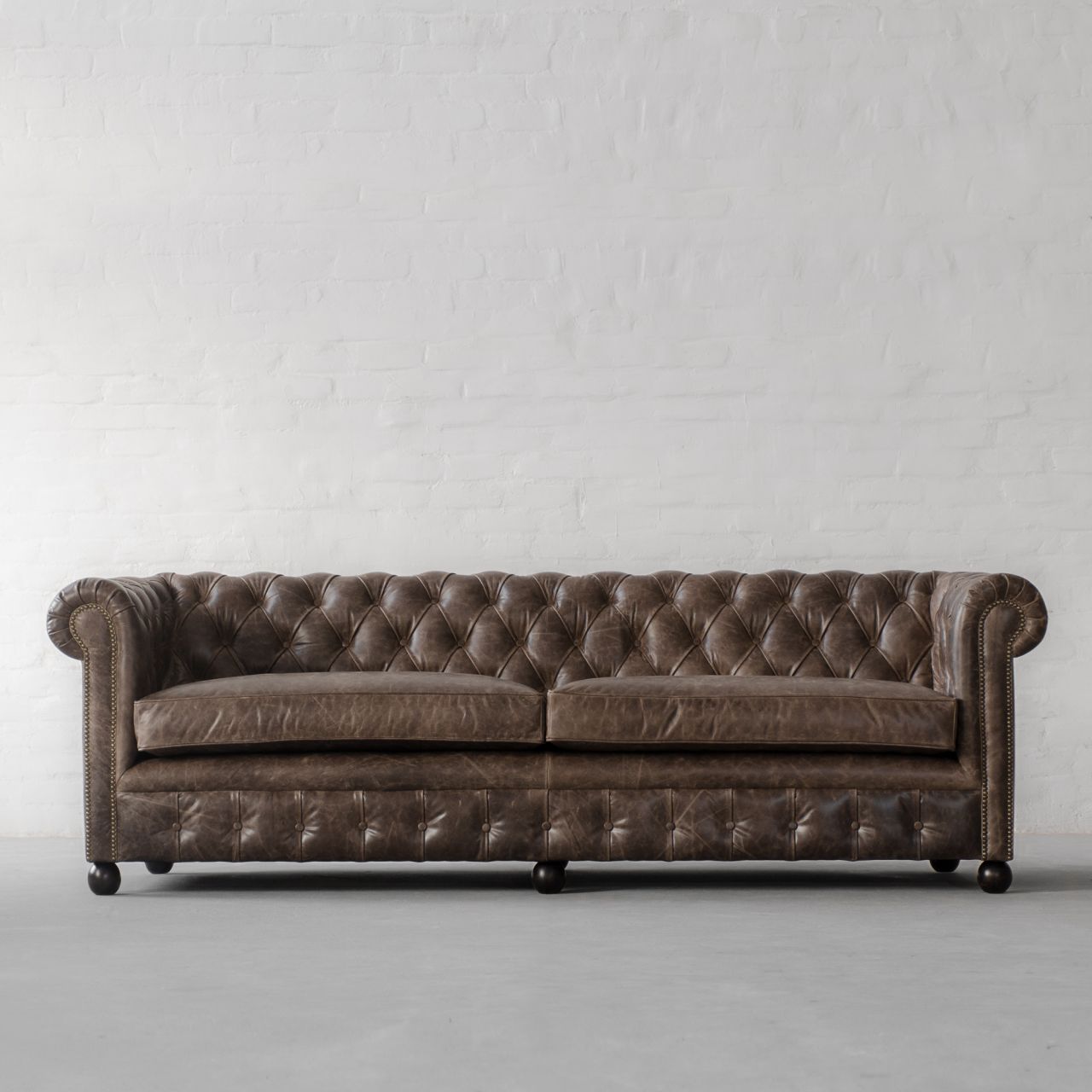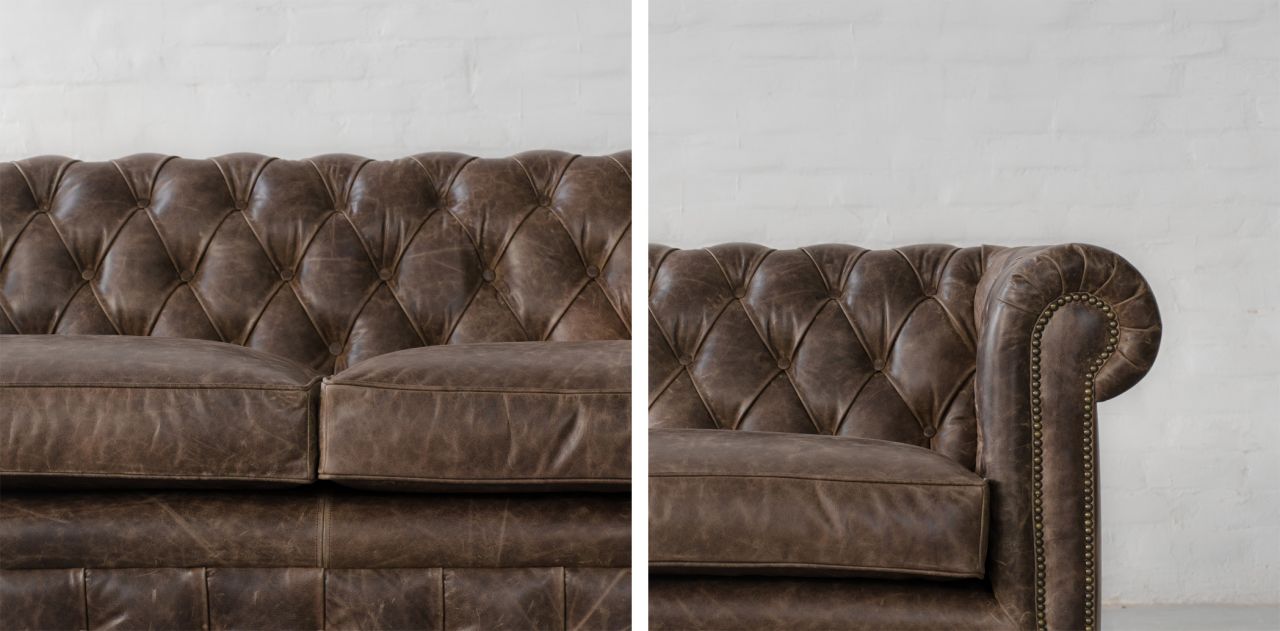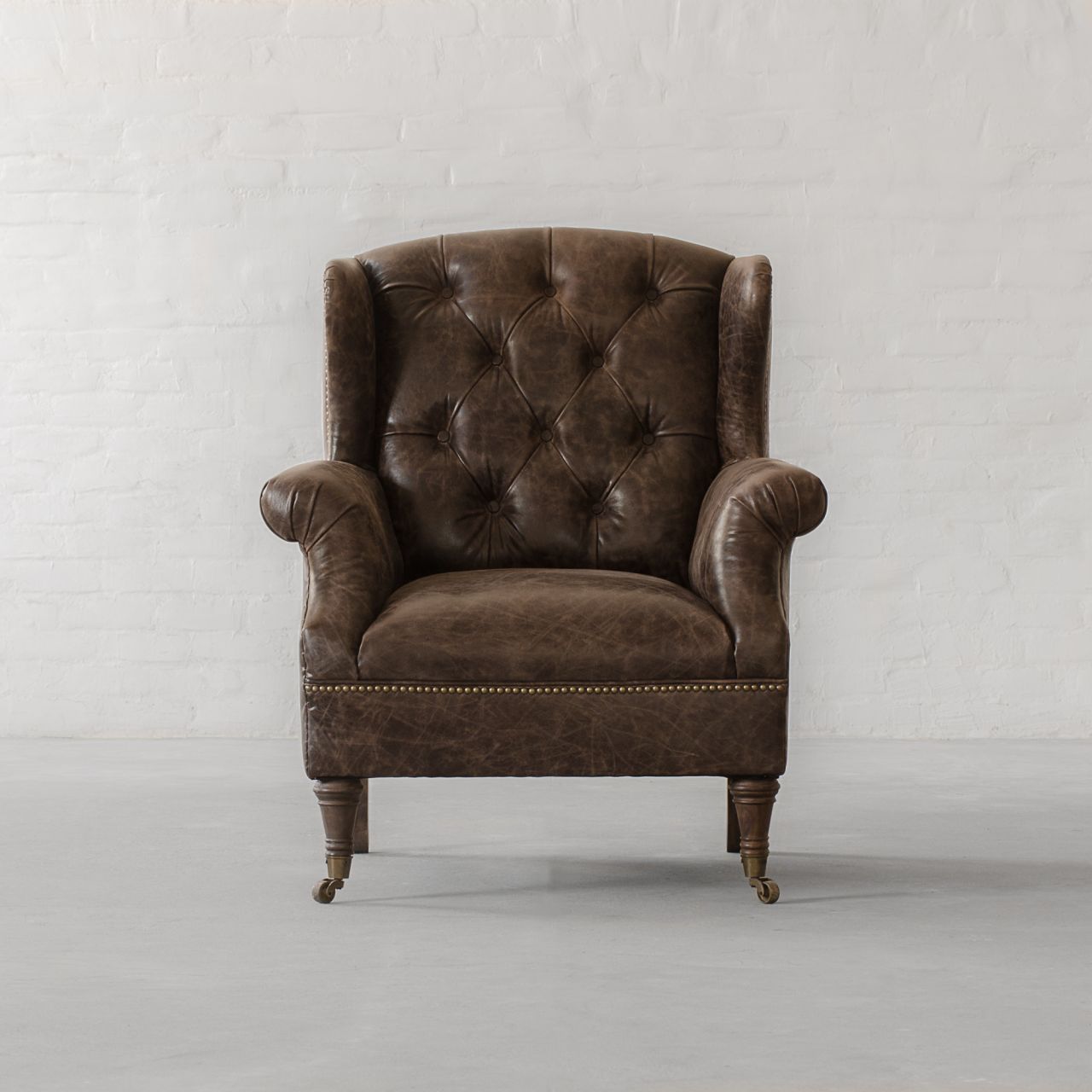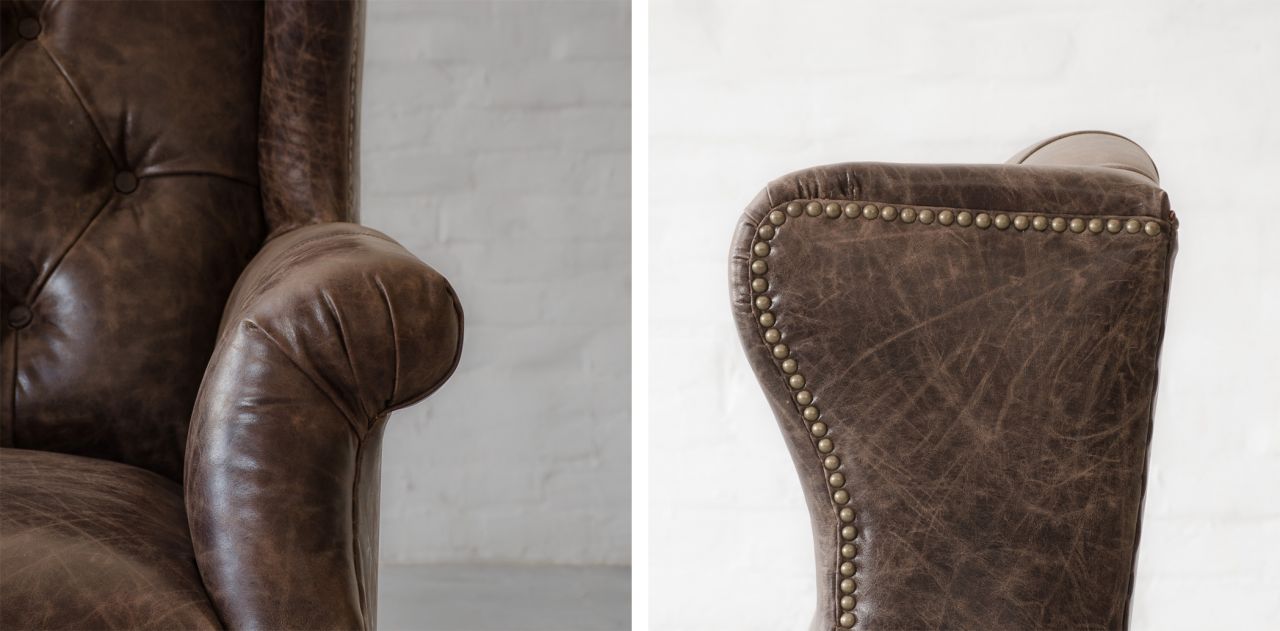 BIRMINGHAM COFFEE TABLE CUM OTTOMAN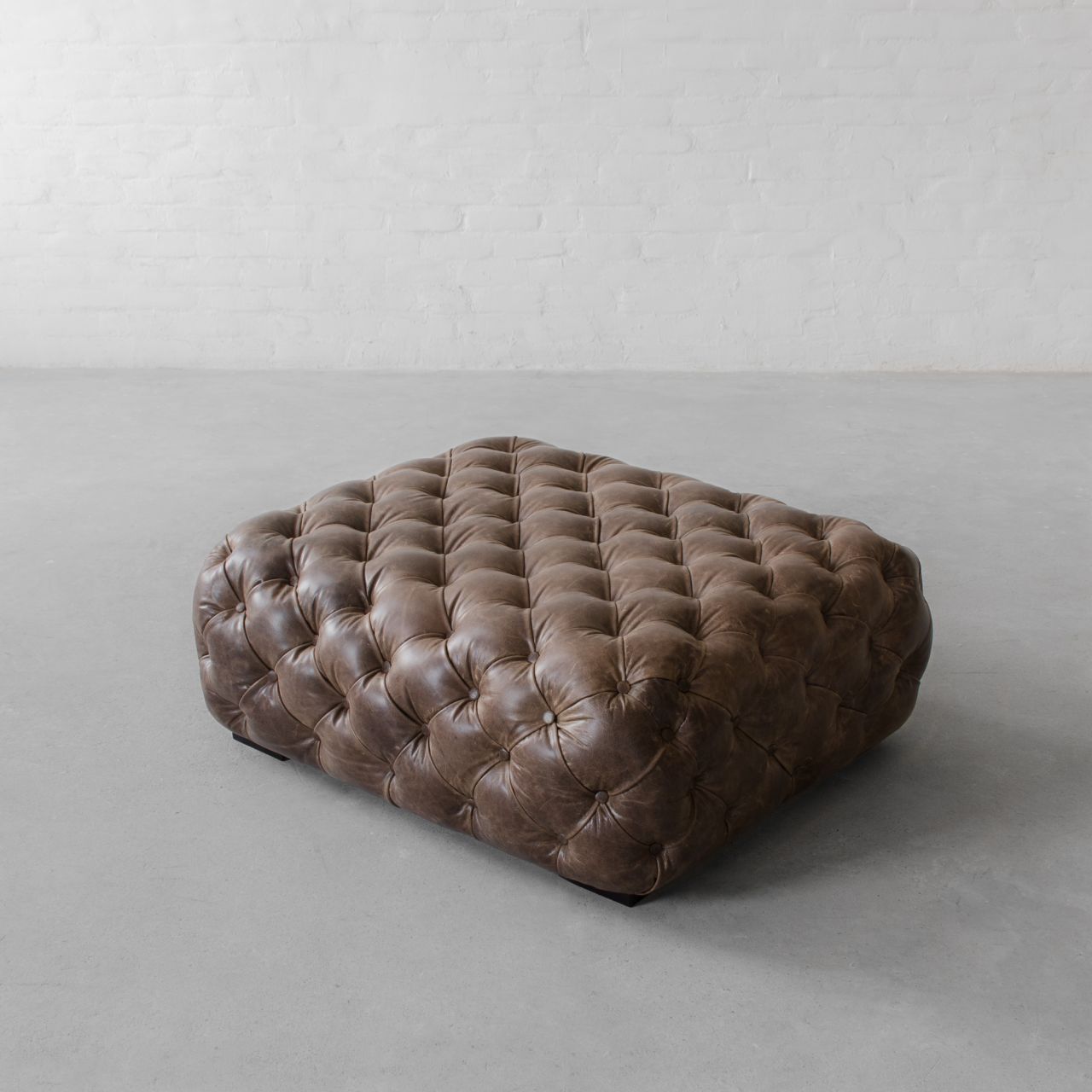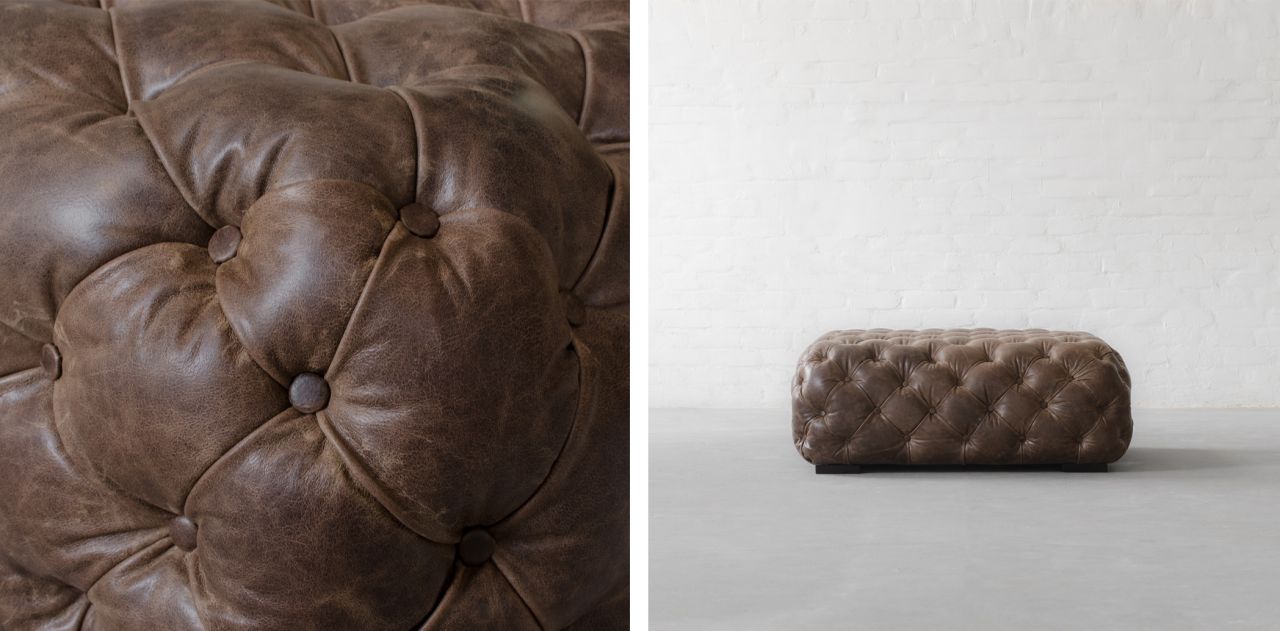 Creating an impactful & dramatic look, any furniture piece upholstered in this leather will make heads turn.