Introducing A New Range Of Milan Armchair Collection
Posted on June 26th, 2017 10:54 AM
ELEGANT . MIDCENTURY-MODERN
Handcrafted with the best of traditional craftsmanship, our Milan Armchair will be a gorgeous addition to any living room, bedroom or home library. With a slightly curved back, firm upholstery, hand-turned mid century legs, this chair forms an elegant silhouette, designed to add character to any decor space.
Our Milan Armchair is now offered in combination of two colours in soothing Linen Cotton fabric blend.
Introducing
MILAN ARMCHAIR
in linen cotton sand & natural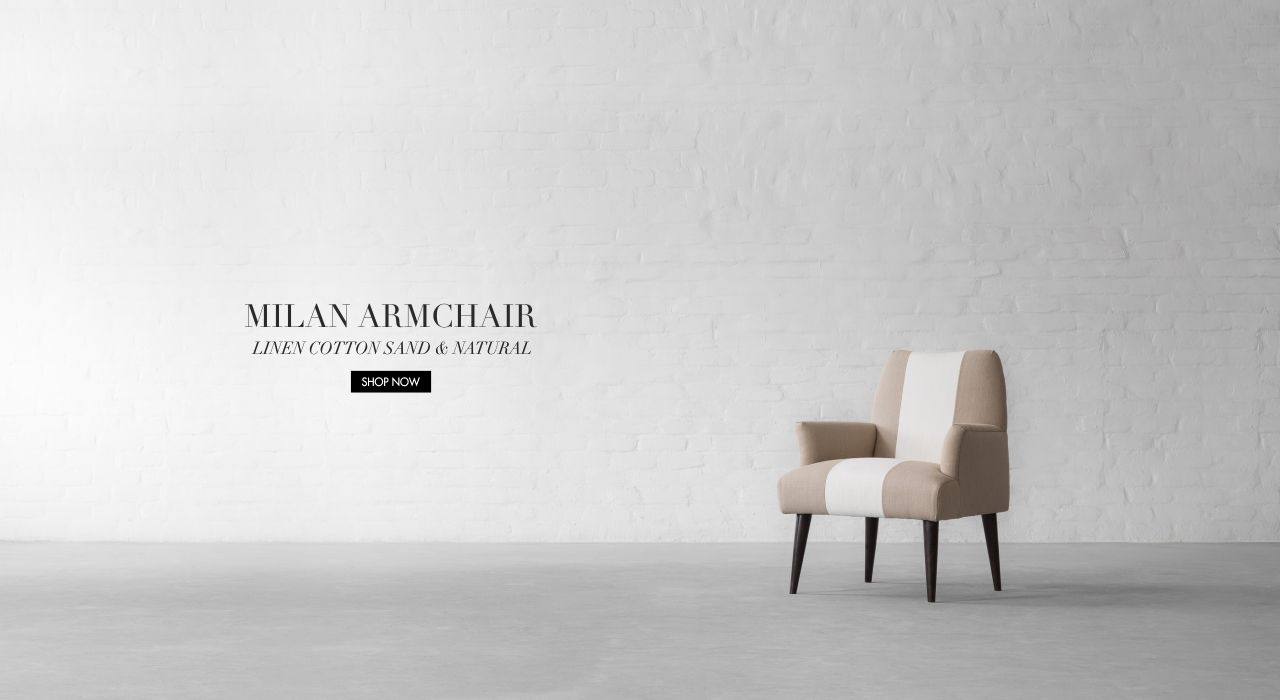 Layered with pristine white and earthy sand, to create a soft, calming look; this chair will not only add a seraphic feel to your home but will illuminate the surrounding space, demanding itself to be the polestar of your decor.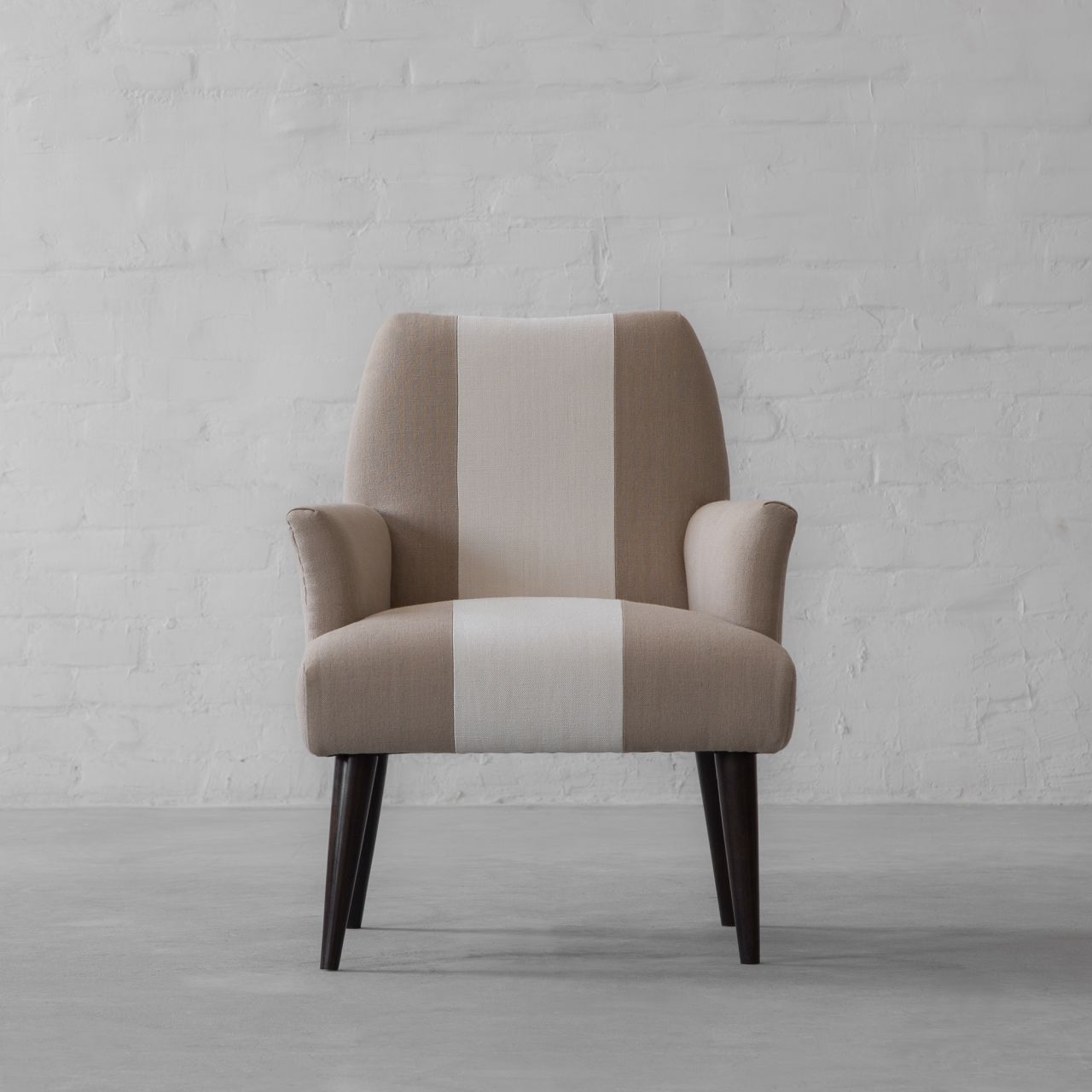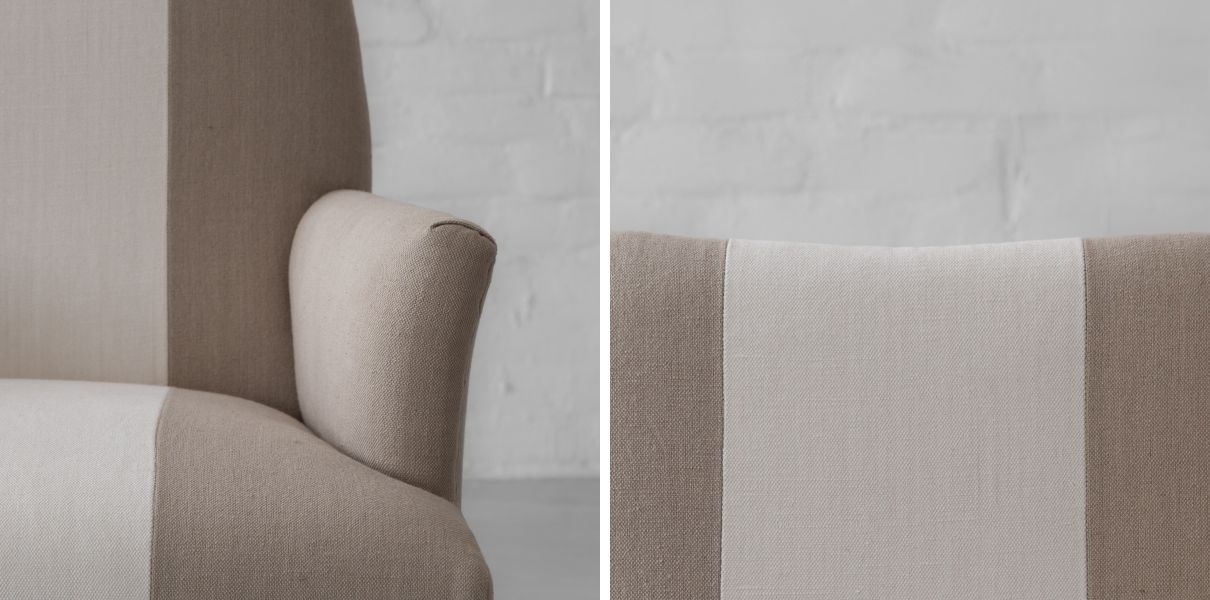 Create your own inviting space with our wide range of
LINEN COTTON FABRIC COMBINATIONS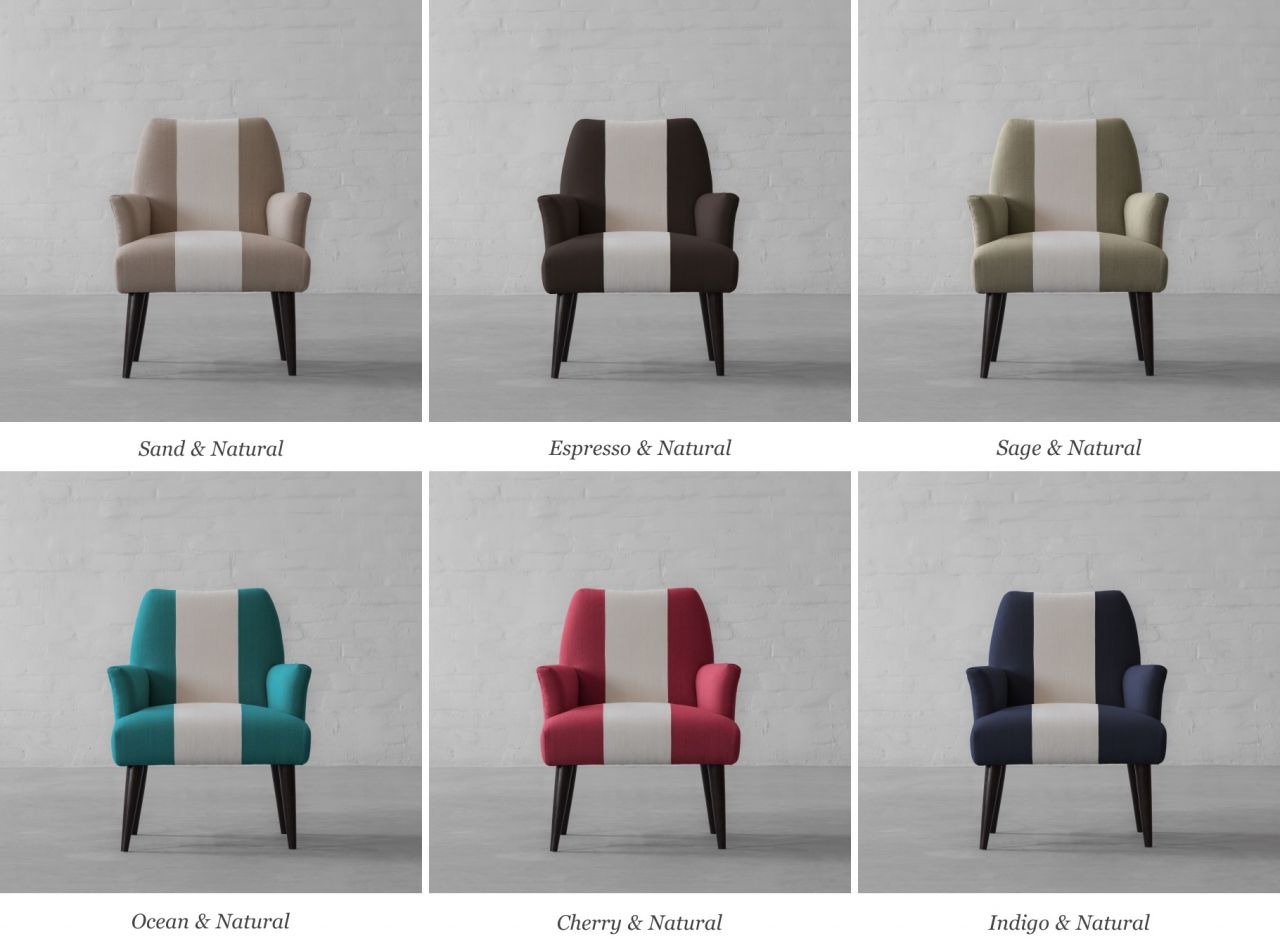 TO SHOP A COLOUR COMBO YOU PREFER