Nature in the form of warm-toned materials, details pulled from the little things around us, and patterns that we see every day inspires a lot of our work and this table collection is a proof...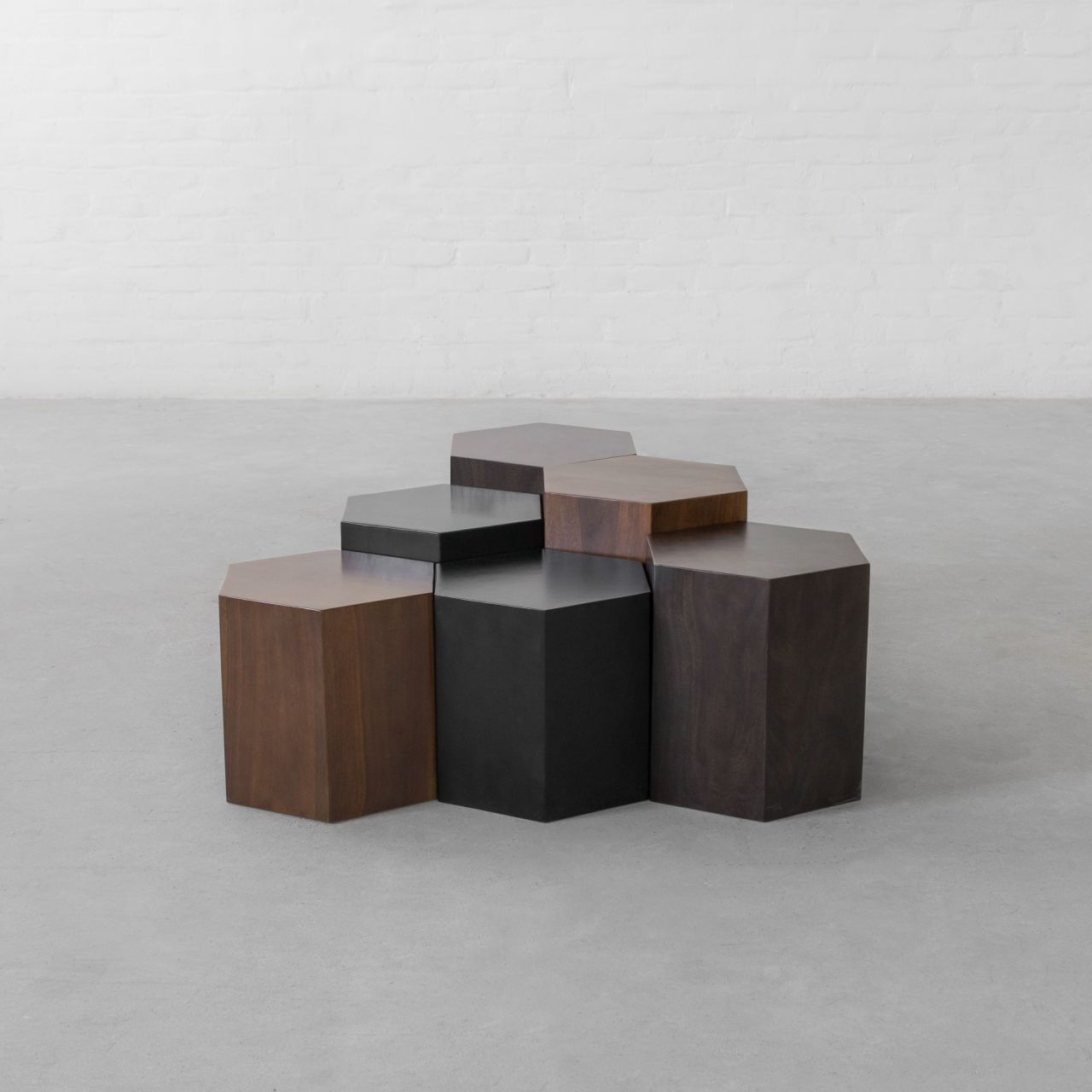 Coffee Table Islands & Side Table
Composed of solid hardwood and brought to life by chic wooden finishes.
---
COFFEE TABLE ISLAND SET OF SIX
---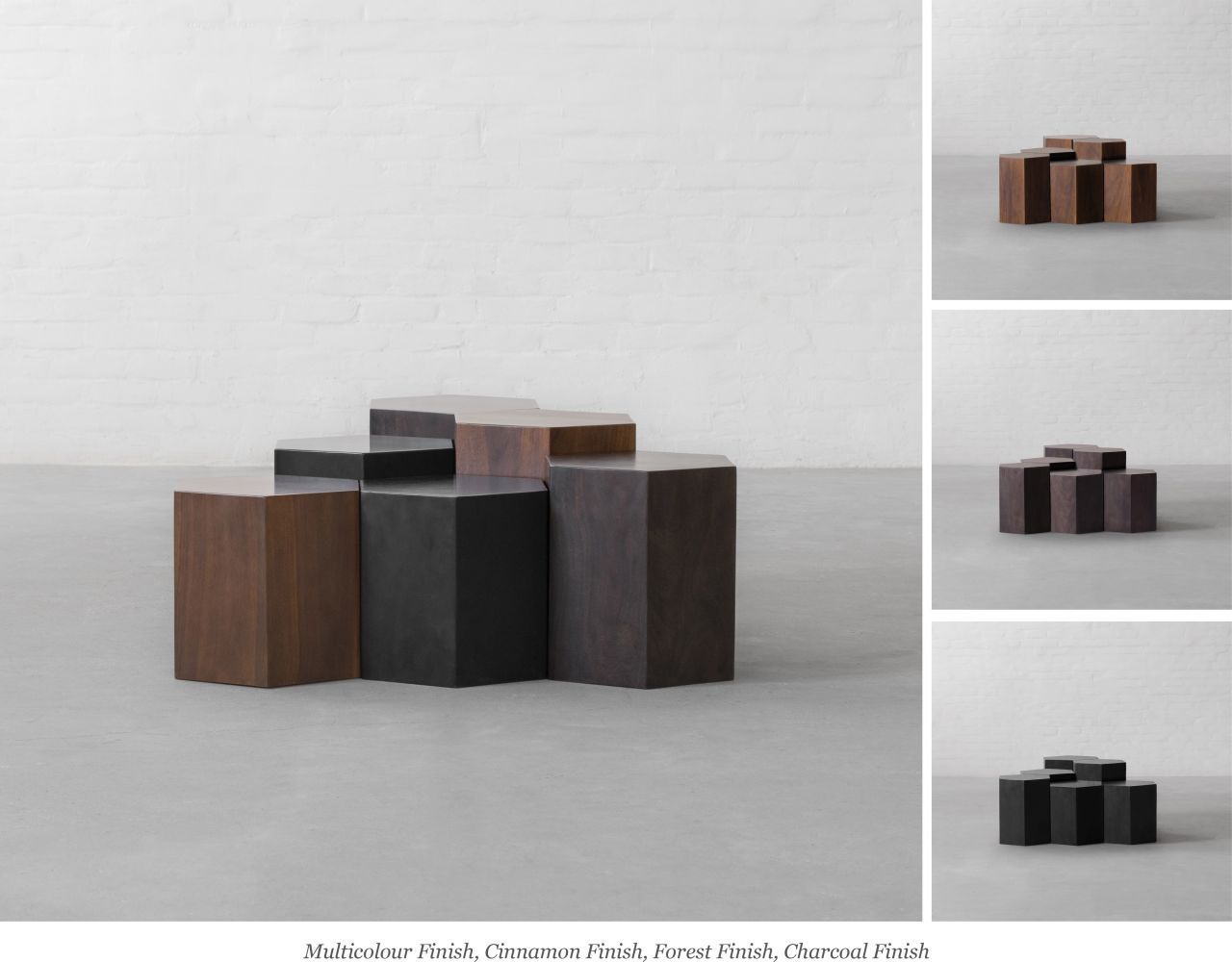 A Collection of six small hexagonal tables arranged like a honeycomb inspires the look of our Honeycomb Coffee Table Island. The various heights and sizes allow for making endless unique combinations and respond to the most diverse requirements of use.
---
COFFEE TABLE ISLAND SET OF THREE
---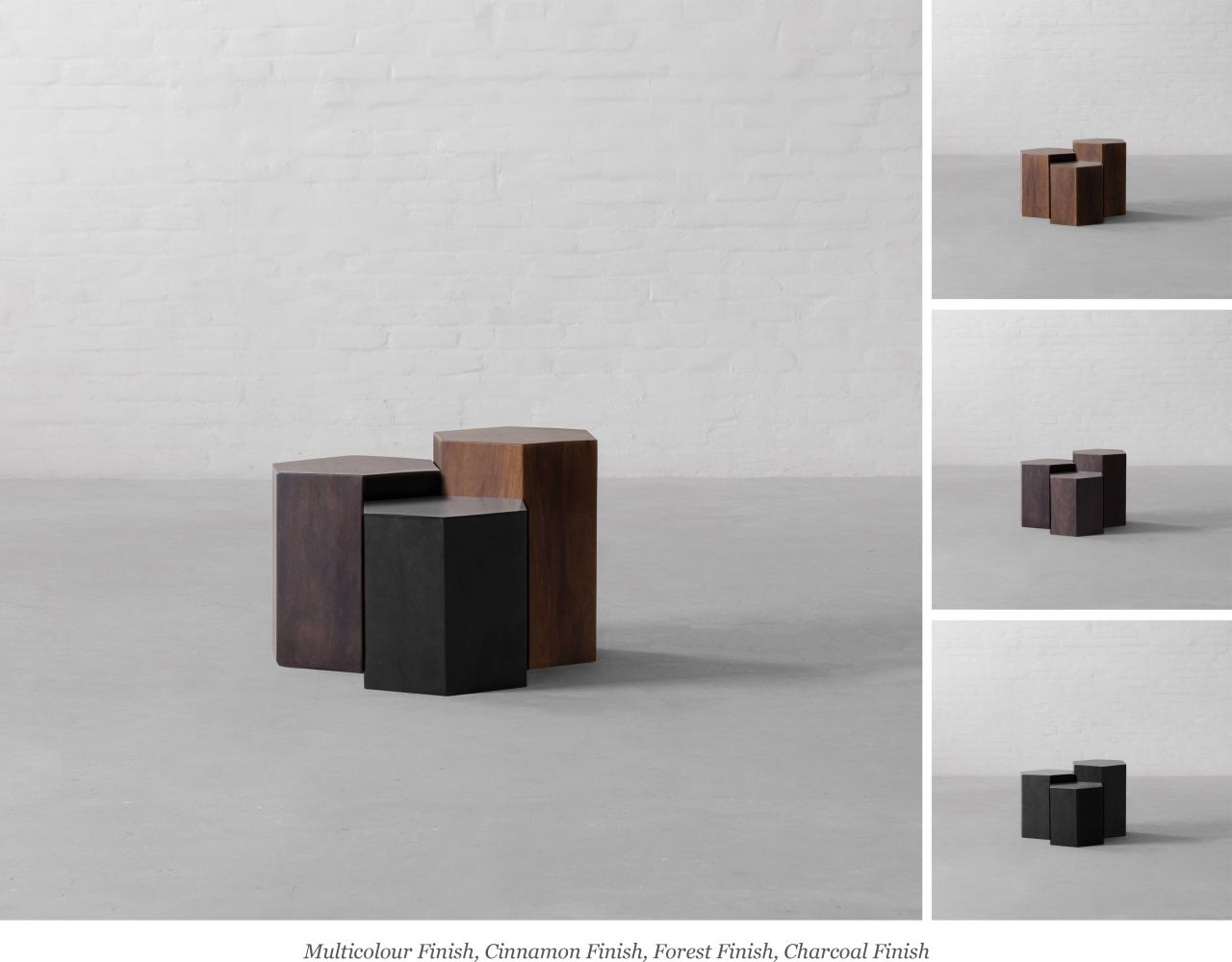 A distinctive, compact and stylish landing pad for your books, coffee mugs and daily knick-knacks, this design is sure to add to the ethereal aura of your spaces.
---
SINGLE SIDE TABLE
---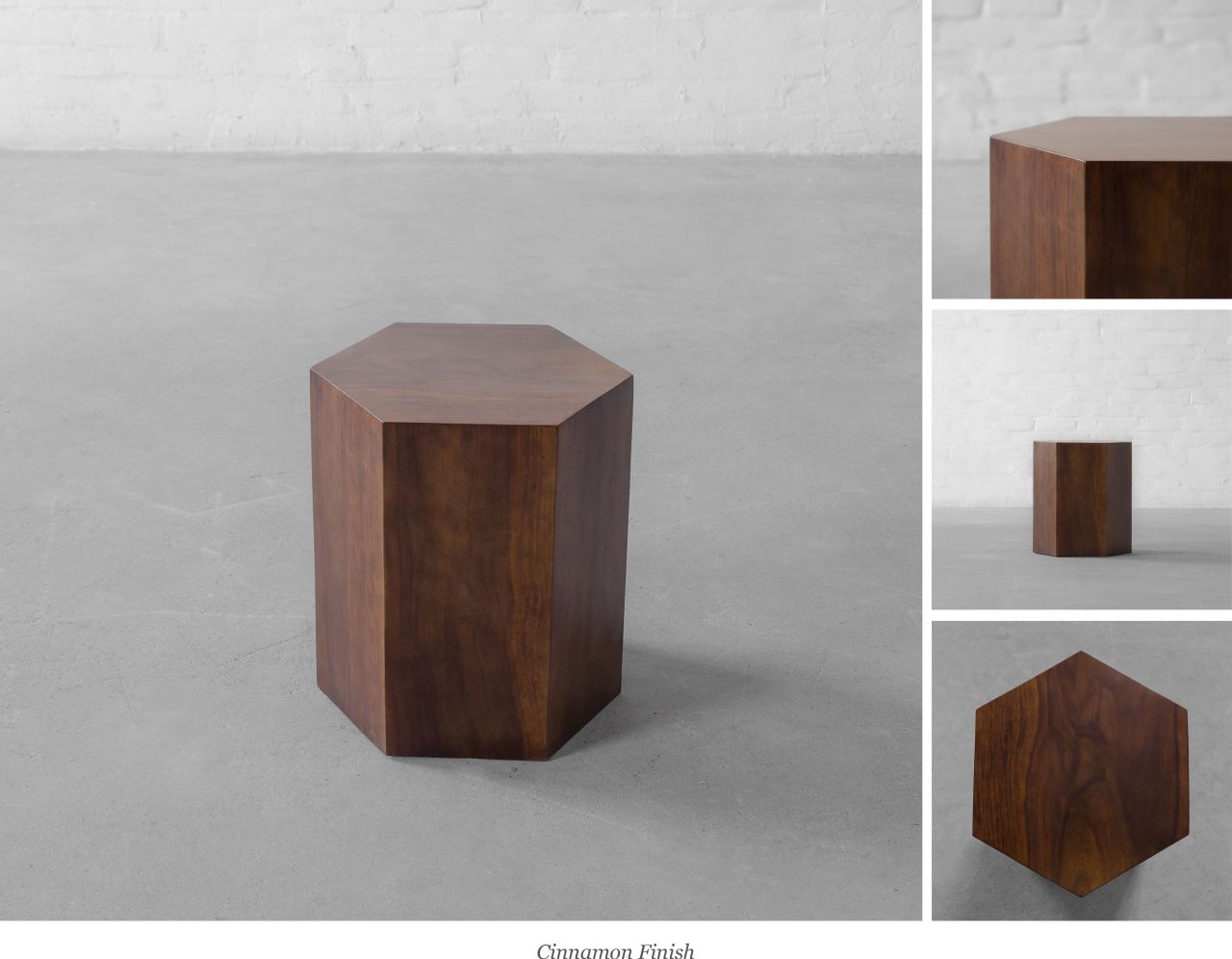 A great home accent, this side table is comfortably sized and can uplift the décor of any living room with its unique shape and colour.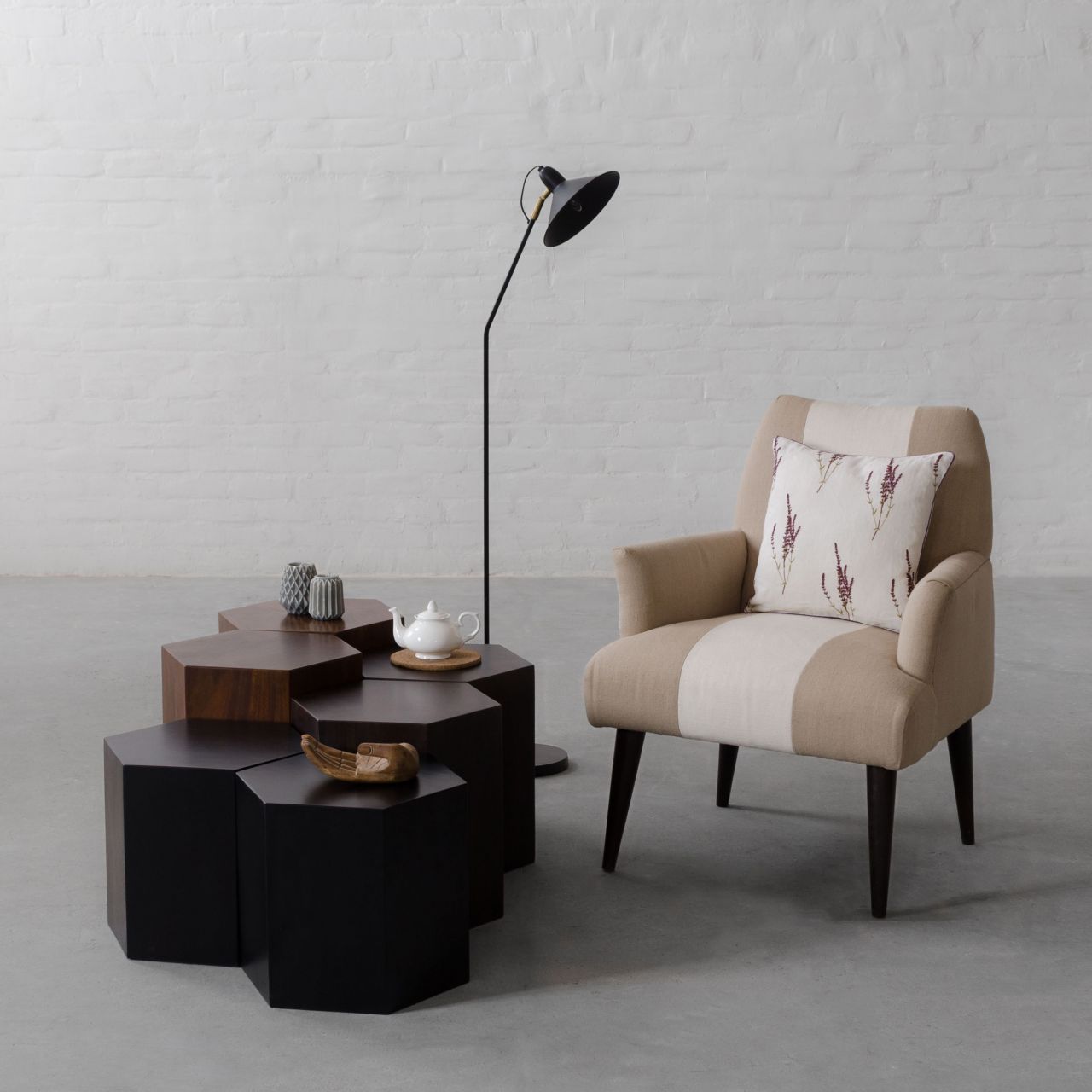 To have a home that is truly yours and unique, choose to decorate it with these tables that can be customised in terms of the look, the style and the use.