Reminding you of a bygone era - The Udaipur armchair
Posted on July 3rd, 2017 04:51 PM
INTRODUCING THE UDAIPUR ARMCHAIR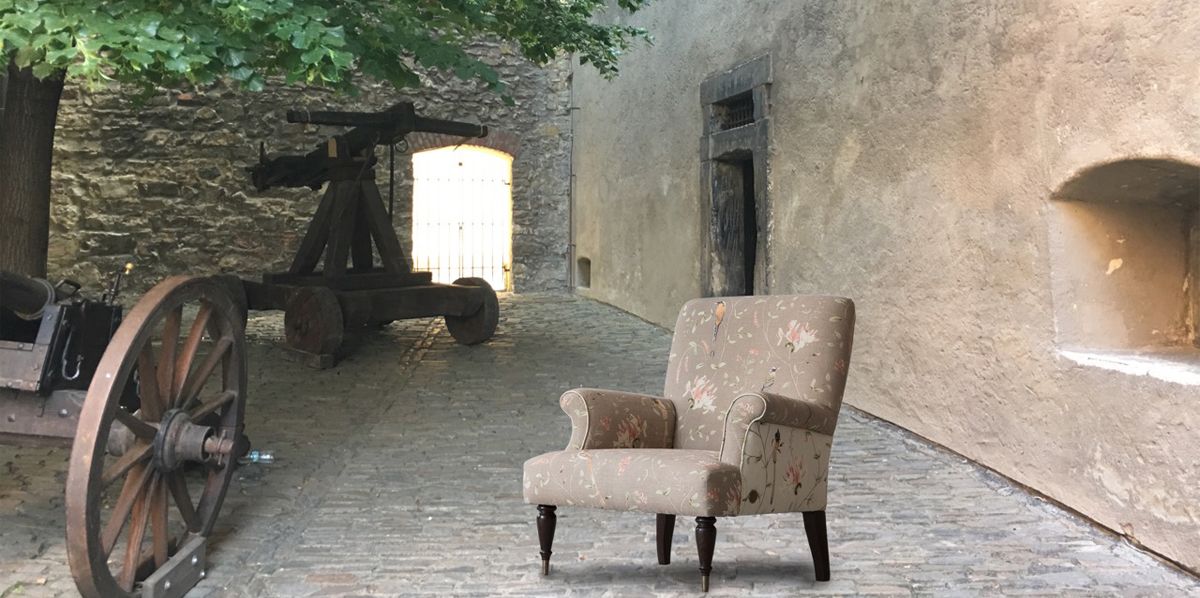 Uniquely upholstered in two print colour ways, 'A Persian Garden dusk' and 'A Persian garden dawn', Udaipur armchair will remind you of a bygone era.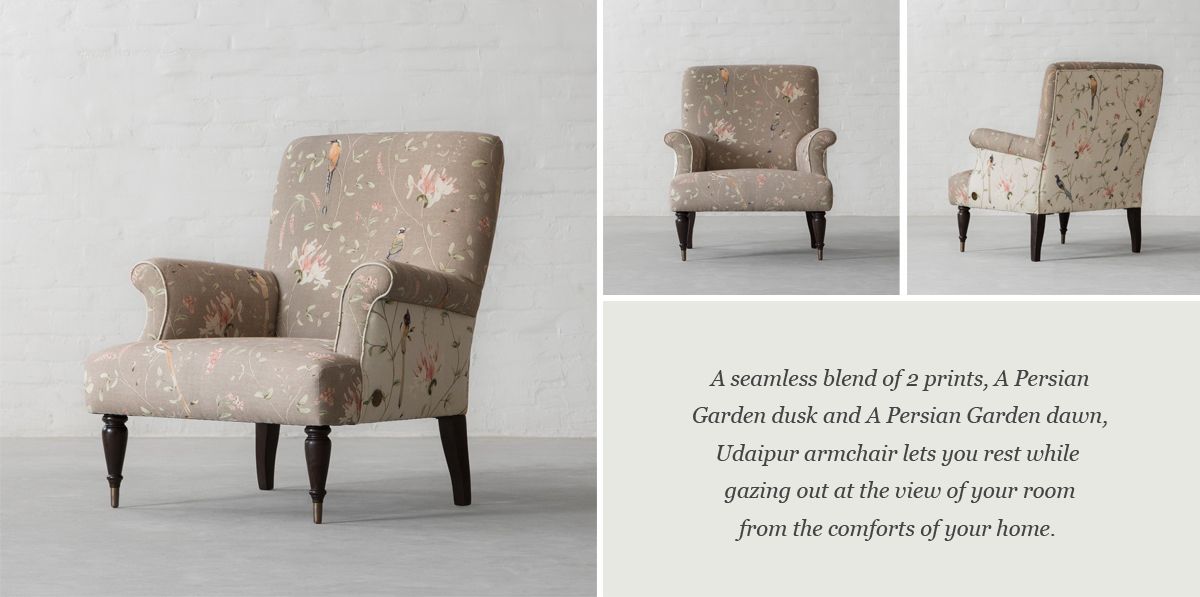 Skillfully hand turned wooden legs accentuated with hand-made antique brass metal caps add a slight touch of royal adornment to bring in an old world charm into our hectic modern lives.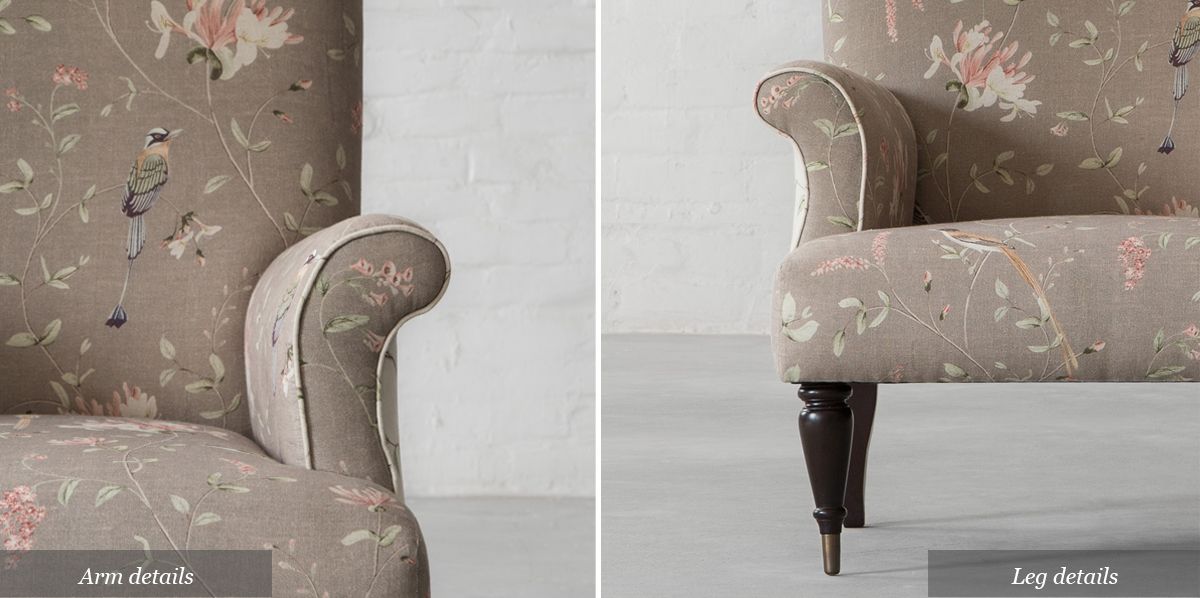 So, sit back and enjoy a sense of nostalgia this armchair promises to bring.