Spacious | Stylish | Leather Clad | Edward Study Table
Posted on September 25th, 2017 07:45 PM
What is your definition of a well-designed study table? A furniture piece that should feel comfortable and productive, organized and spacious. Our Edward Leather Clad Study table is designed keeping all these attributes in mind in addition to its beautiful leather cladding.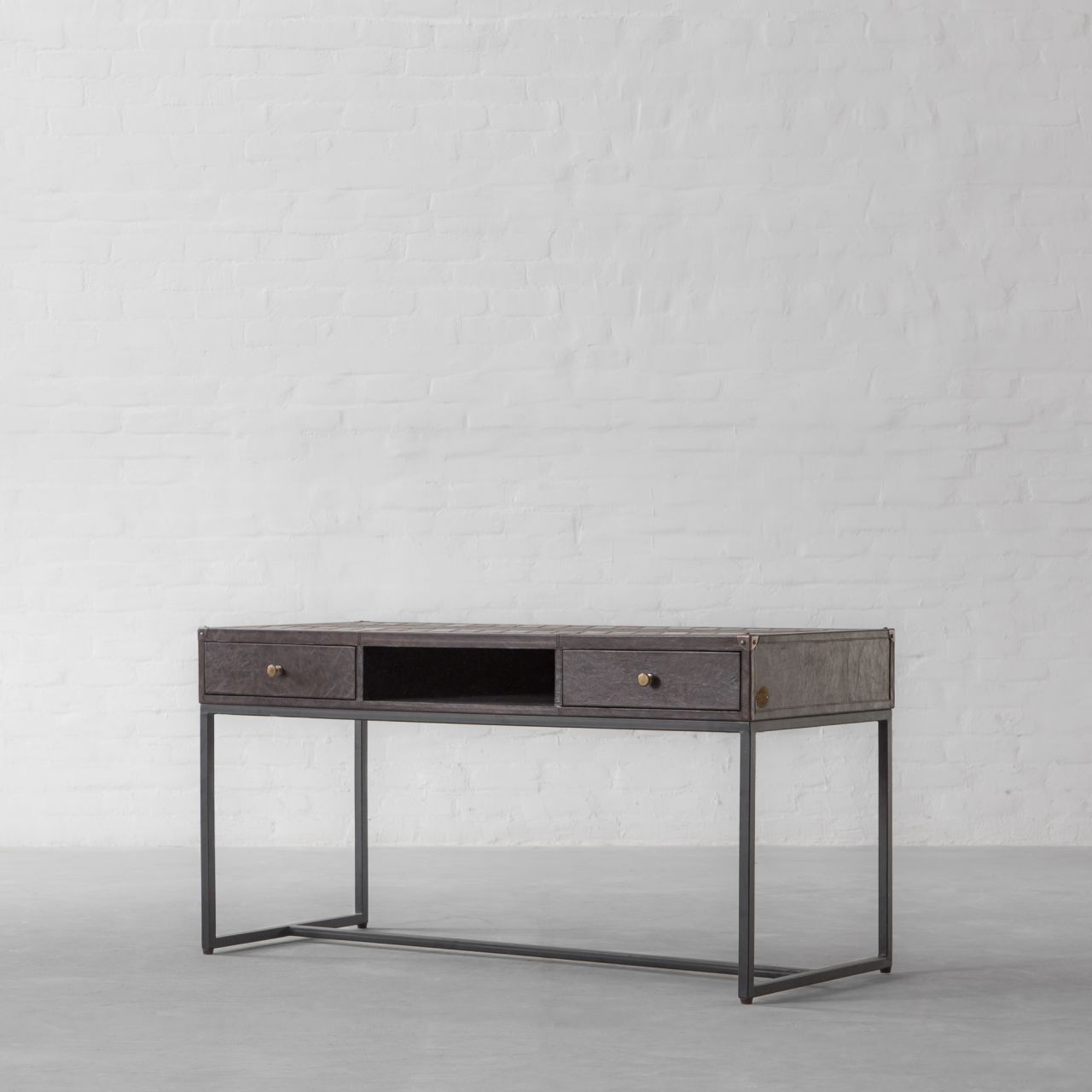 Presenting an ergonomic and design masterpiece!
EDWARD STUDY TABLE
Multicoloured Scrunched Leather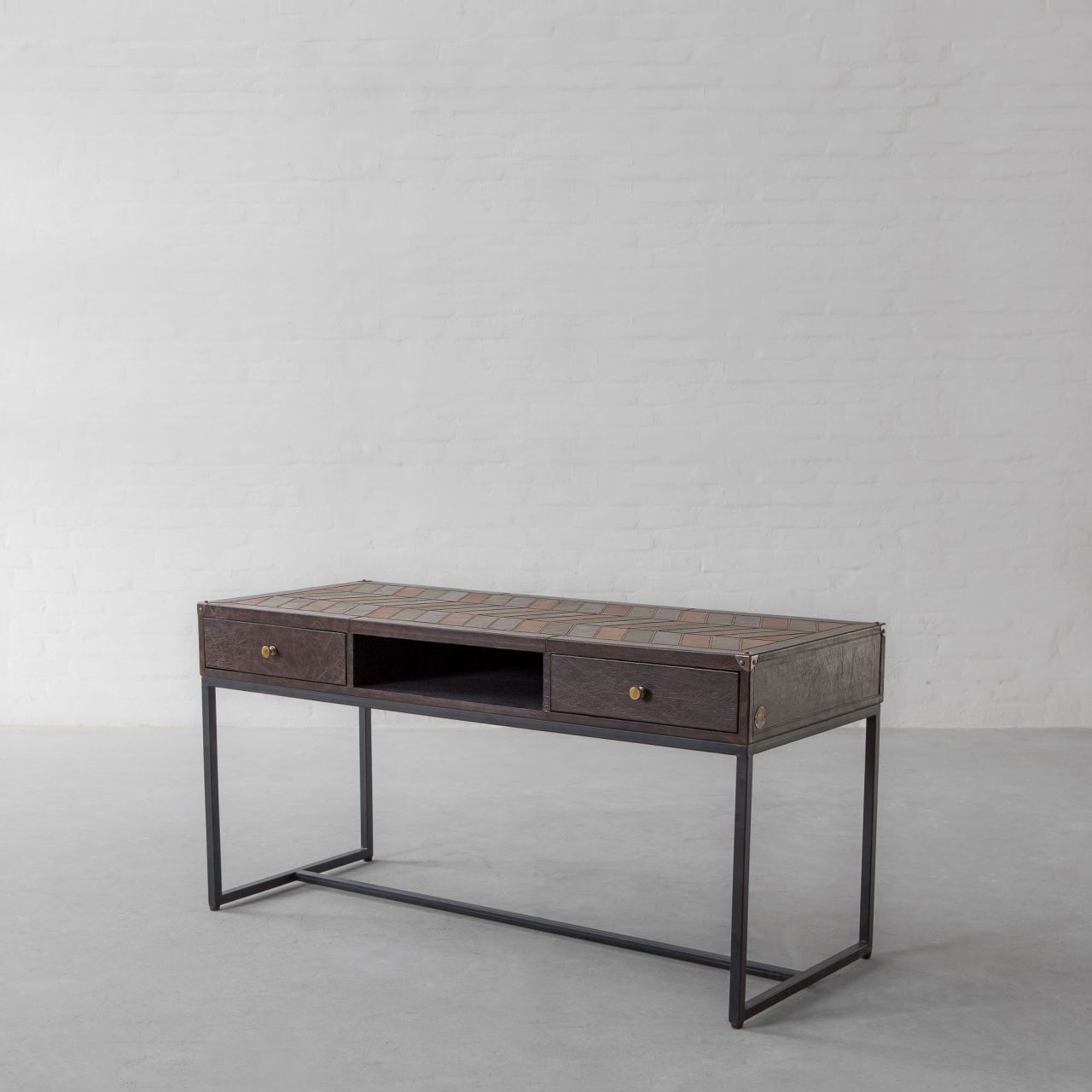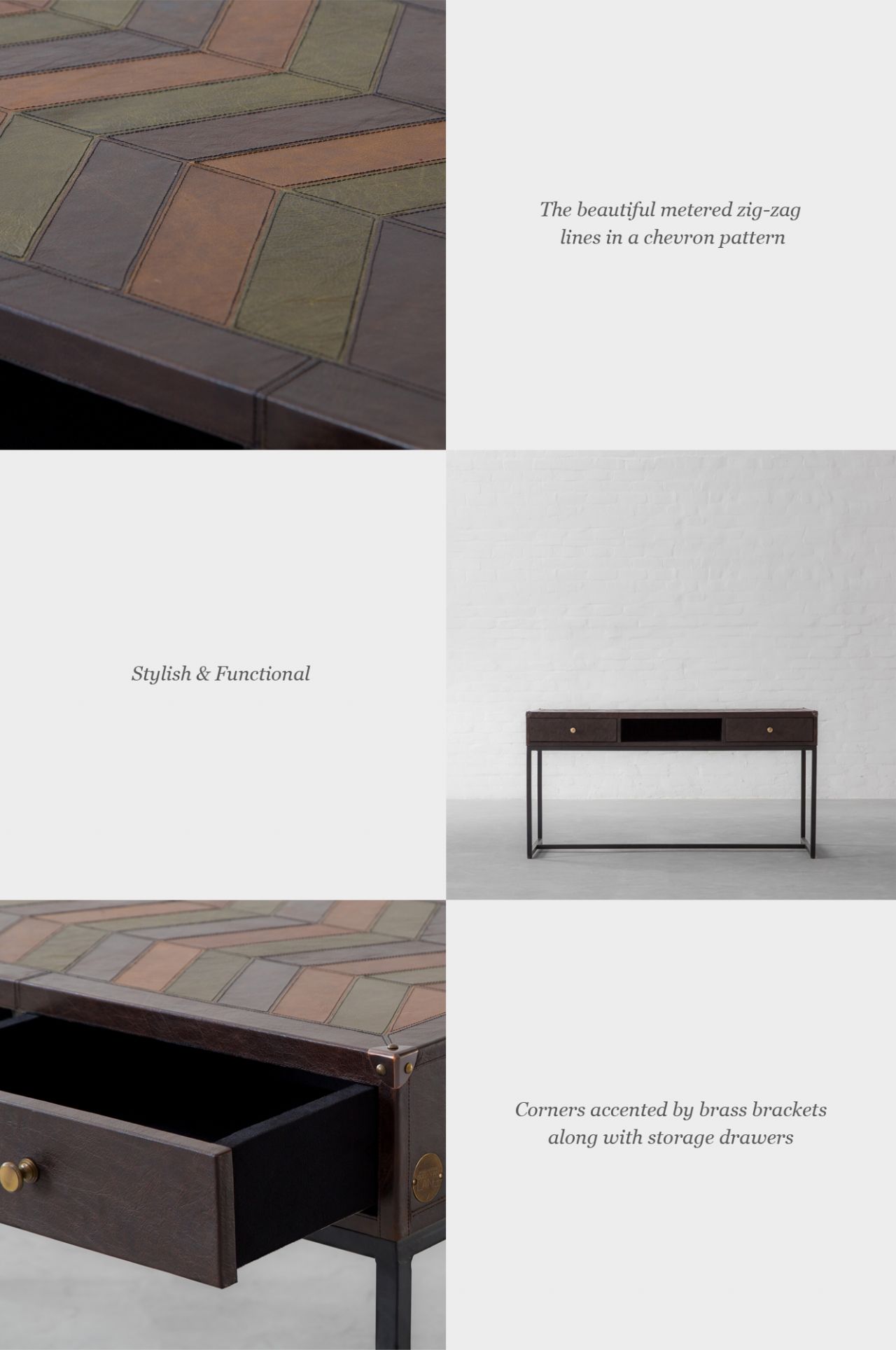 Handcrafted by our artisans, this chevron patterned study table will easily adapt to any décor style, while adding a unique texture and warmth to your room. Featuring two spacious drawers and a storage space, this design is sure to add that element of style in your study room.