Witness glimpses of gardens through 'A Persian Corridor' | Our Festive Print Collection
Posted on October 5th, 2017 07:45 PM
Spectacular views, carefully concealed through artful architectural designs, Persian gardens were often kept hidden in parts to prompt a sense of mystery. The intricately hand-carved jaalis would partially reveal and tease enough before one is taken to view the broader panoramas running along rills and rows of manicured trees.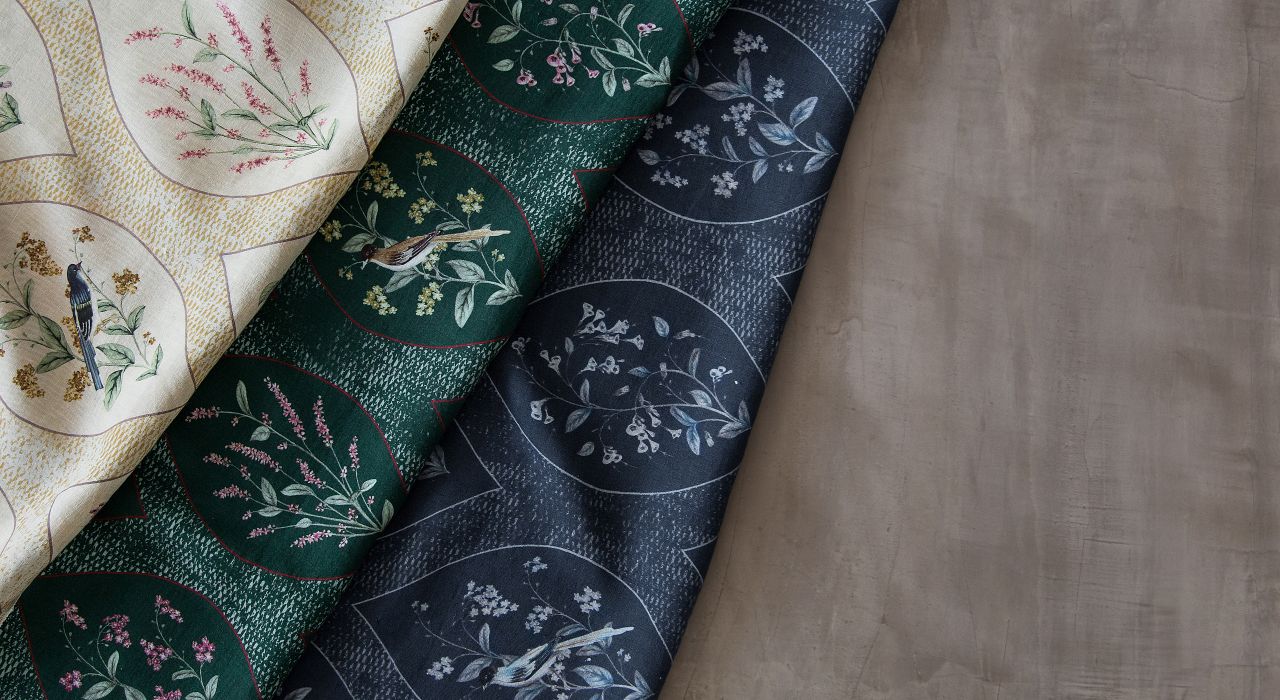 Our new print captures the essence of strolling through one such walkway with occasional glimpses of the gardens...

Unveiling
A PERSIAN CORRIDOR
Signature Print Collection

These colourways are sure to bring in the aura of the beautiful seasons they are named after, while creating an accent that will elevate and distinguish your home décor.