A blank canvas, here is how you can style your 'Console Table'
Posted on May 4th, 2019 12:47 PM
A vignette sprinkled with clues revealing your tastes and character while adding a functional element to your décor, the humble console can make for one of the most versatile furniture pieces in your interiors. Whether you place it in a dining room to house the readily accessible tableware, or in a hallway or entryway for an eye-catching display, a console table is suitable for all endeavours. However, it is equally important to consider not only what you display on your console table, but also how you arrange it. Balanced, asymmetric, discrete or bunched here are some configurations created just for you...
A blank canvas, here is how you can style your 'Console Table'

ONE | SYMMETRY IS INTRIGUING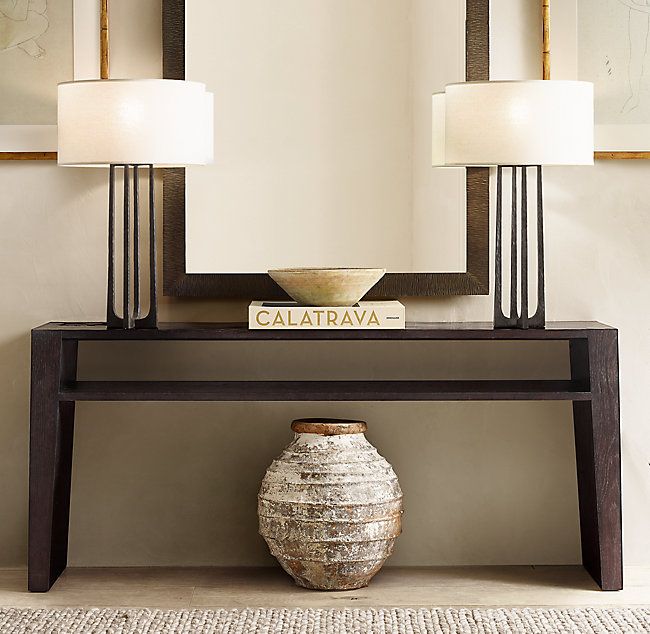 Image Credits: restorationhardware
Easy to execute and the most balanced of all arrangements, symmetrical console displays offer a sense of calm and appeal to the eyes. Being the most obvious choice, try keeping boredom at bay - adding different textures and varying the heights of the décor pieces are some tricks to follow. Go for large lampshades or clandestine for the extreme ends while keeping it low and minimal at the center with fresh blooms, good reads or your prized possessions. A prominent wall treatment (wall covering, textured paint) or an oversized mirror, are true companions of this ensemble.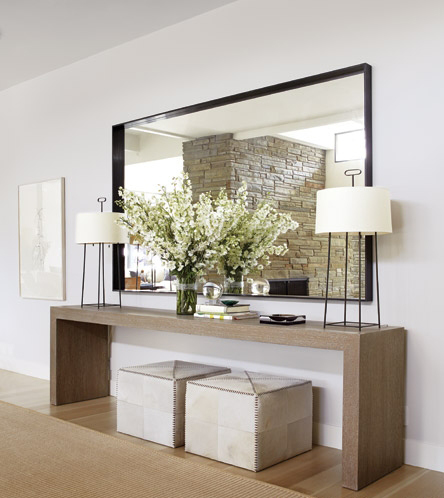 Image Credits: cottages-gardens
TWO | RHYTHMIC ASYMMETRY
If it isn't symmetrical then it's asymmetrical! Put on your designer hat for this one as asymmetrical console arrangements are most loved by the decorators and interior designers world over. This arrangement creates a nice rhythm where your eye moves up and down the composition, taking everything in. Anchored with a large lamp or a statement piece on one end and then balanced off with a leaning work of art, photograph, decorative objects or a plant on the other, this is all it takes to ace this look!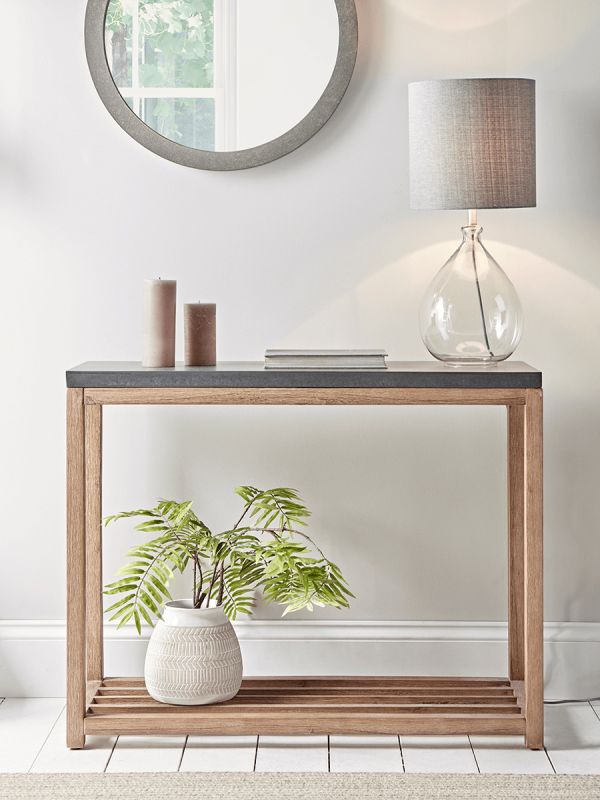 Image Credits: coxandcox
THREE | DISCRETELY MINIMAL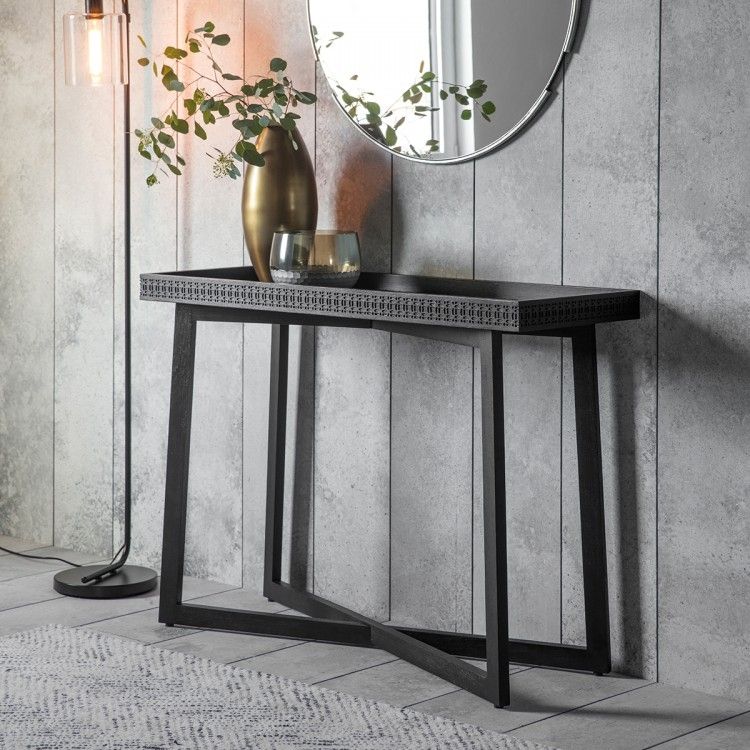 Image Credits: choicefurnituresuperstore
Sometimes you don't need a bunch of items to achieve a stylish outcome. Highlighting your console table with just one decorative piece can create a very sophisticated look for a great first impression. A feature vase with a large flower arrangement can achieve a clutter free minimal look while strategically placed lighting, mirrors or complementary pieces of art, either above or beside the console, can help focus attention on your display. Making the space feel more open, this display is a perfect choice for compact spaces.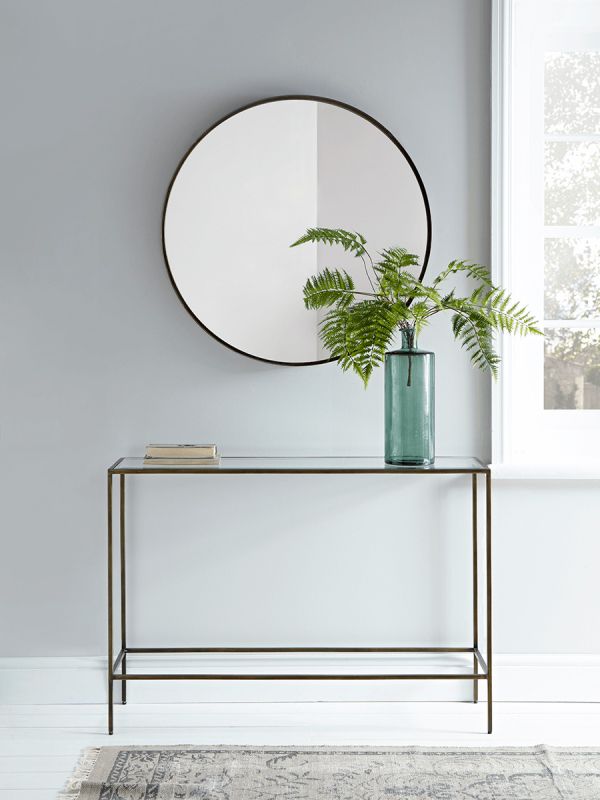 Image Credits: coxandcox

FOUR | ECLECTIC BUNCHES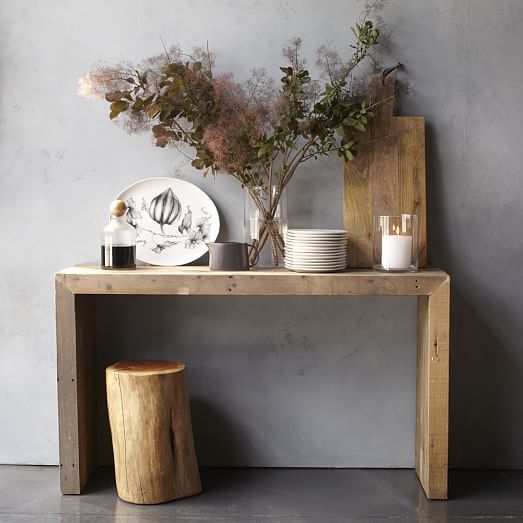 Image Credits: westelm
A happy accident rather than a strategic design composition, a collection of random objects and collected treasures automatically draws you in, tempting you to narrate your own story. This is a clever way to draw attention to pieces that might lose their impact when scattered around the home. Consider grouping together pieces from the same category like mirrors, picture frames or opt for accessories that are completely unrelated but have at least one thing in common such as their colour or their finish.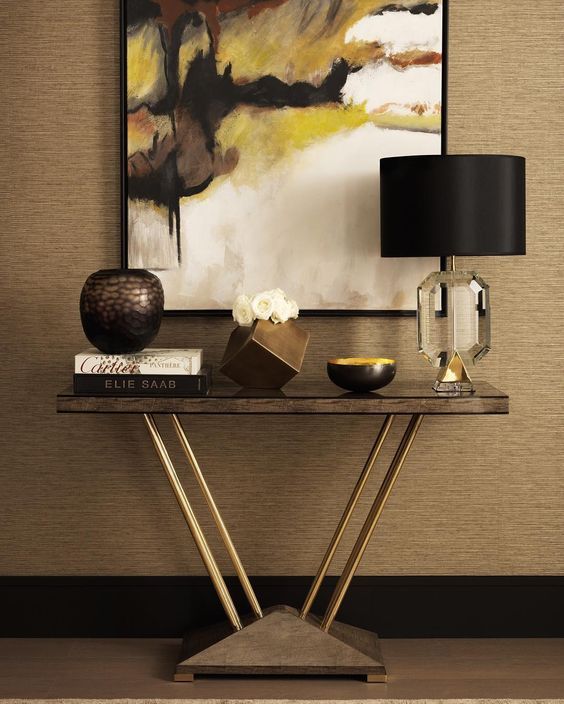 Image Credits: Instagram#Luxdeco
Well, here are a lot of juxtapositions to choose from, which one would you prefer? And To find the right console table for every style, do not forget to explore our Console Table collection on www.gulmoharlane.com