Bring Farmhouse Inspired Style Into Your Home
Posted on January 31st, 2017 02:08 PM
Classic, exquisite and comfortable, the farmhouse style is all about creating a home that feels warm, inviting and lived-in. Pretty much any decor can embrace the farmhouse style. One of the convenient aspects of farmhouse inspired decor is the kind of flexibility it offers. It enables you to use your personal collection, vintage furniture, art and inherited decor pieces that you might have fallen in love with. Rustic, minimal and cosy, this style is all about finding the best place for the things you love and to live at ease, enjoying the beautiful sight of your house.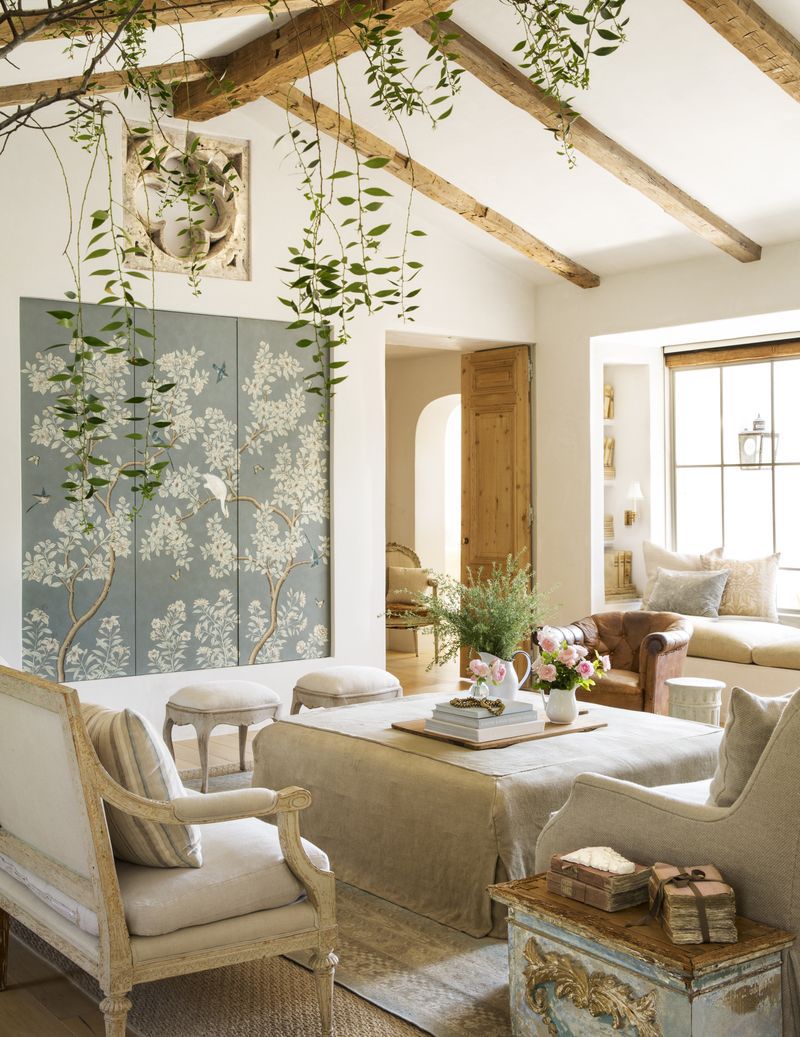 Picture Credit - Giannetti Home, Patina Farms Interiors
We all tend to move towards farmhouses to spend our weekends, wandering around nature and reviving ourselves far away from the hectic city life. However, not all of us can pack up and move to a farmhouse, but you can surely do the second best thing. Bring your desired farmhouse style to you!
Anyone of you can easily capture the spirit and spunk of farmhouse living. By adding just a few farmhouse inspired elements you can get a gorgeous, lovely and a classic flair to your home.
Here are a few elements that can bring wonderful farmhouse charm to your home!
Neutral Colours On The Walls:
A most important aspect of farmhouse style is neutral colour on walls as it allows natural light to come in and brings openness to your decor. The simple neutral colour works as a perfect backdrop and allows your other farmhouse elements to shine. Avoid using dark and bright colours and try not to paint each room in a different shade. Same colour on all walls will result in a calming scheme and will help blend everything together. It's not necessary to go for a white shade - go for soft beige, light grey or cream if white is not your preference.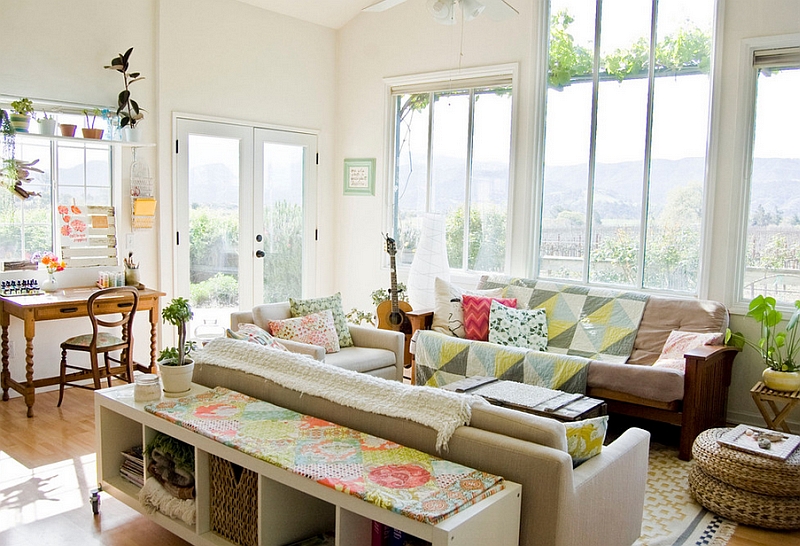 Picture Credit - Houzz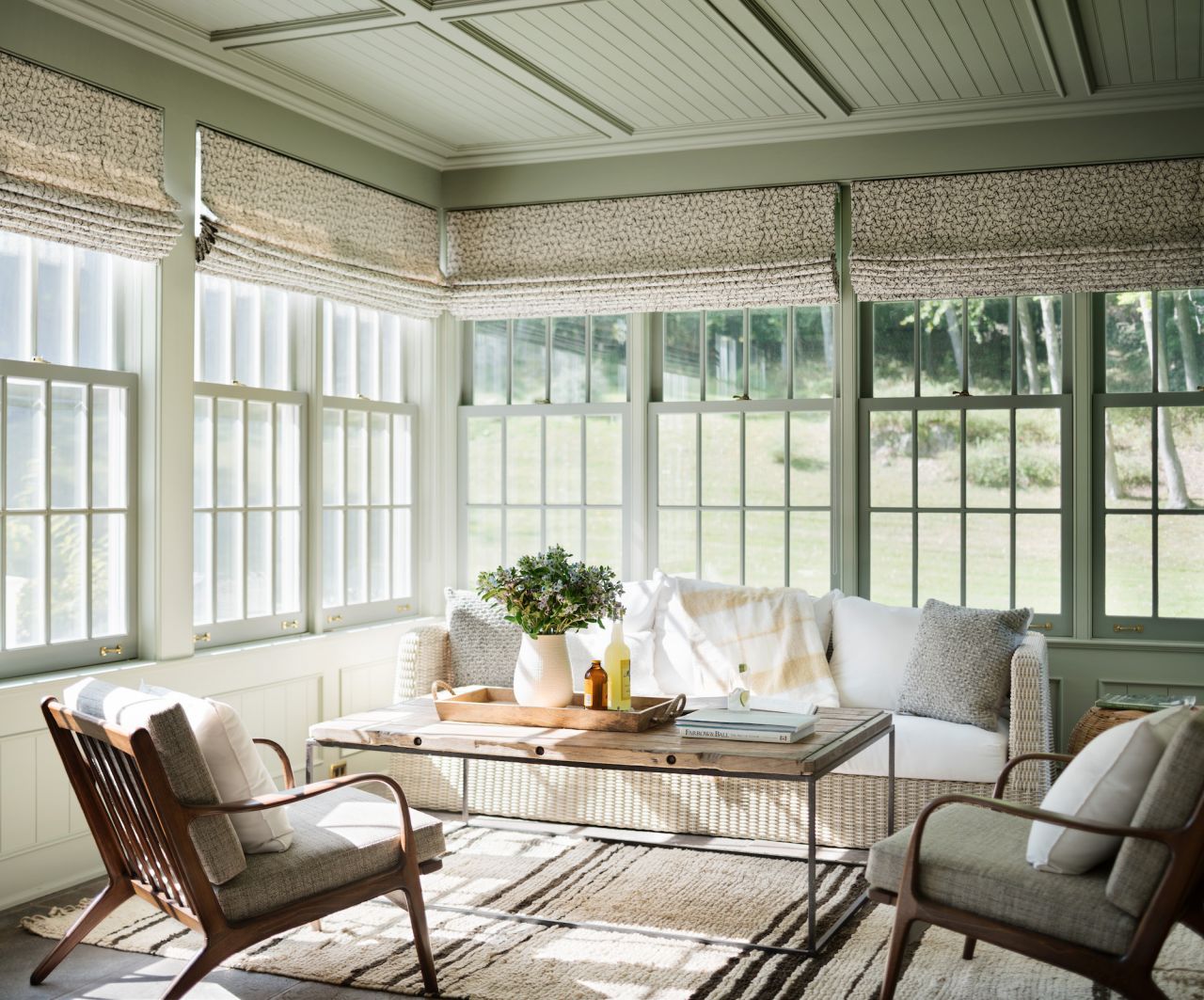 Picture Credit - Remodelista

Farmhouse walls, doors and windows are full of dimension and textures. Many of real farmhouses are full of rustic shiplap and wall decorated with distressed wood planks. To get the look, try adding beadboard or shiplap to your living room walls. If not the entire living room walls, you can decorate an accent wall, cabinet or your door in a well-planked shiplap.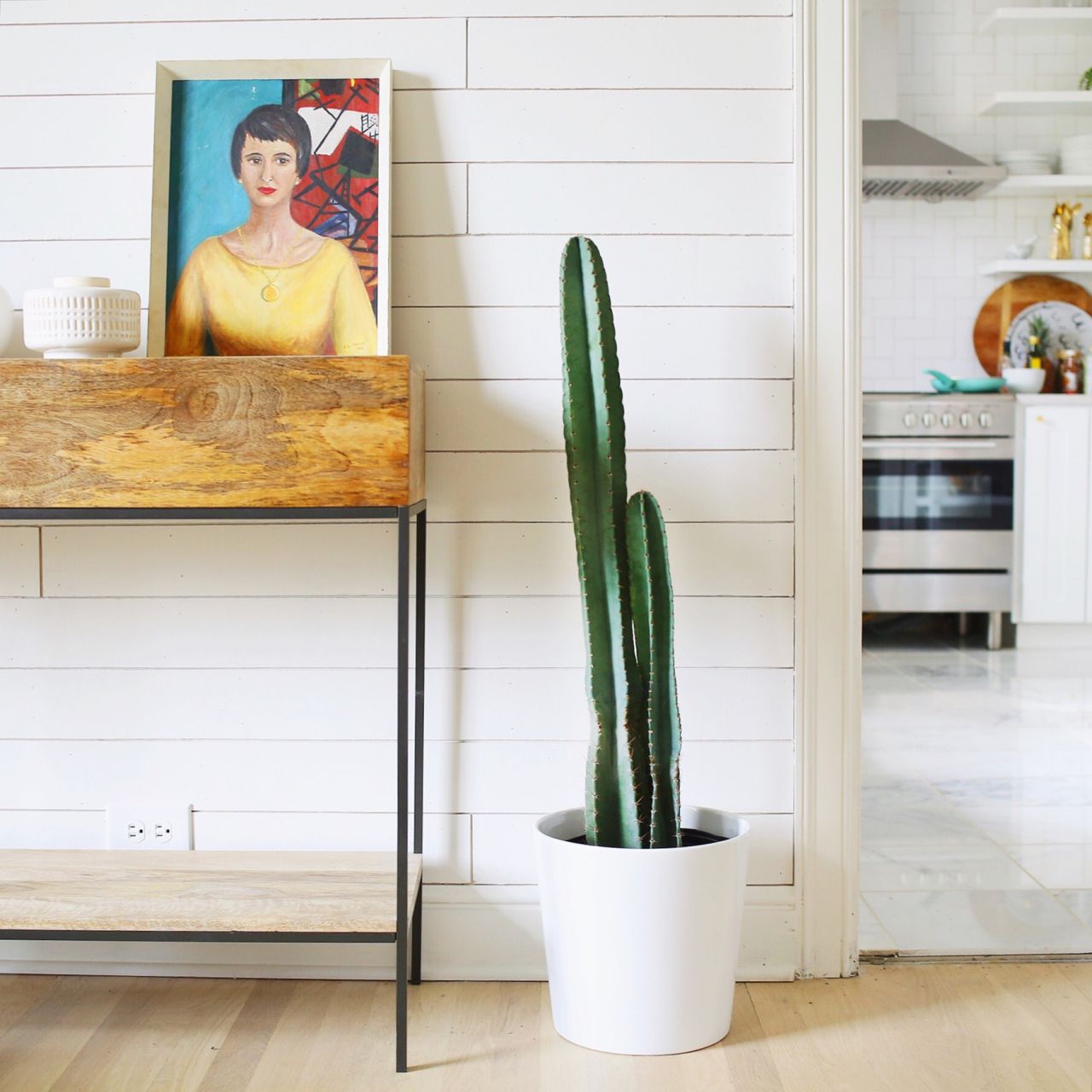 Picture Credit - abeautifulmess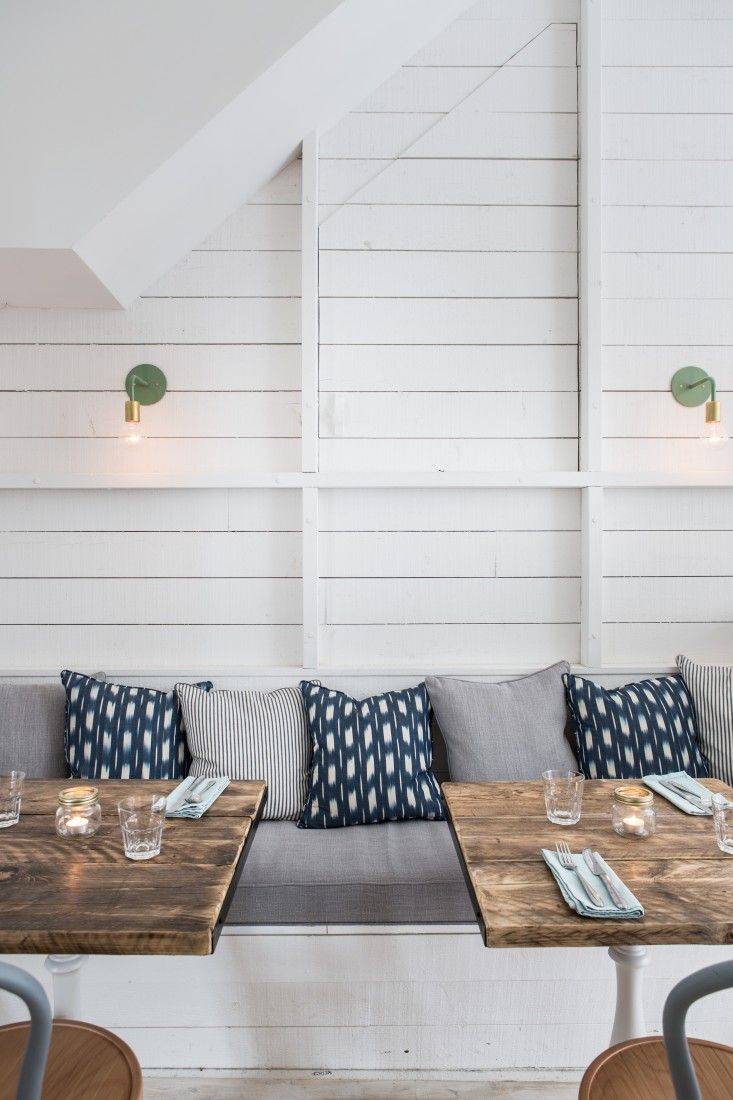 Picture Credit - Hally's

Farmhouses are full of old, rustic, vintage furniture. If you have any old furniture that is worn out or may be adding too much darkness to your home, try painting it in white or any lighter shade.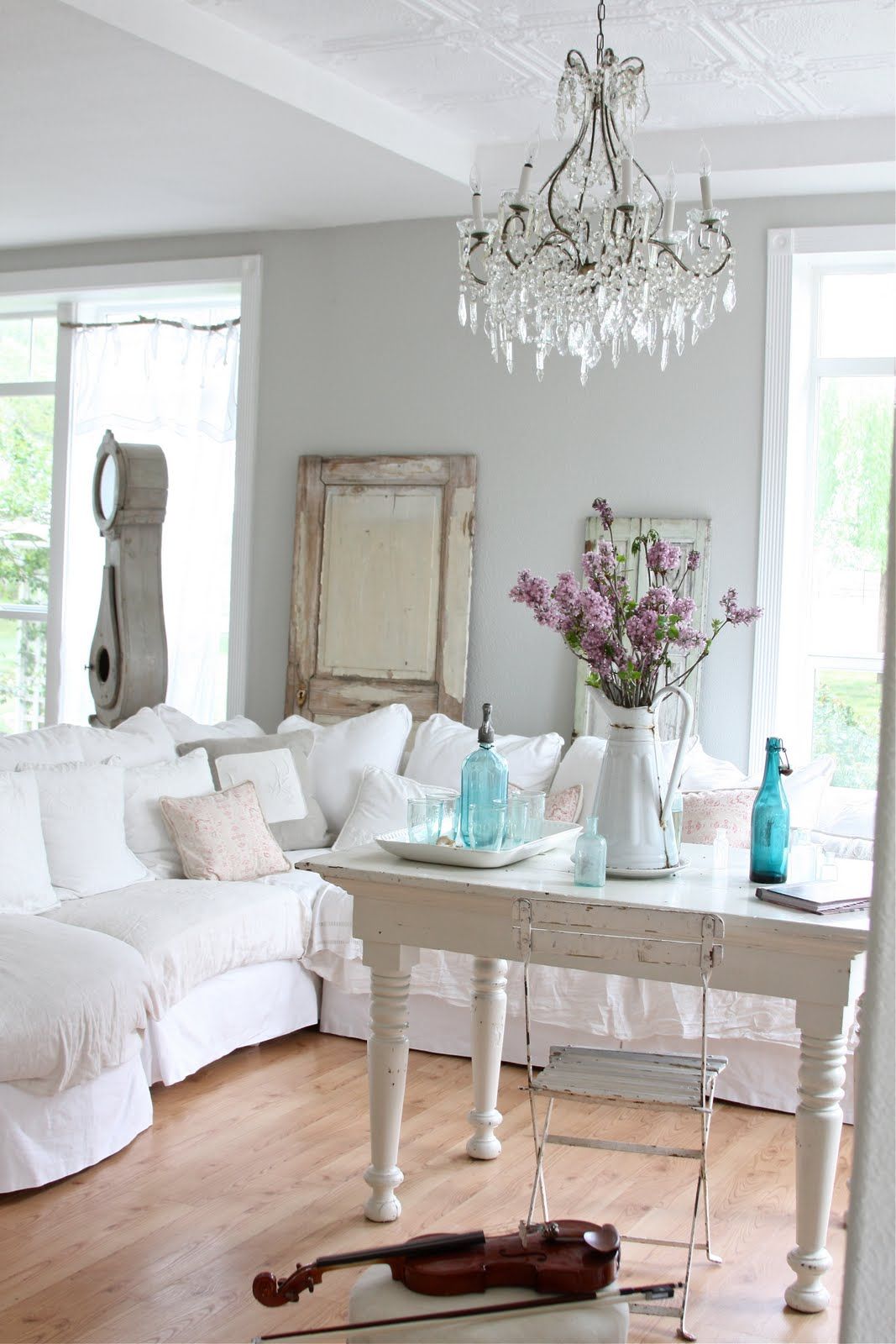 Picture Credit - Houzz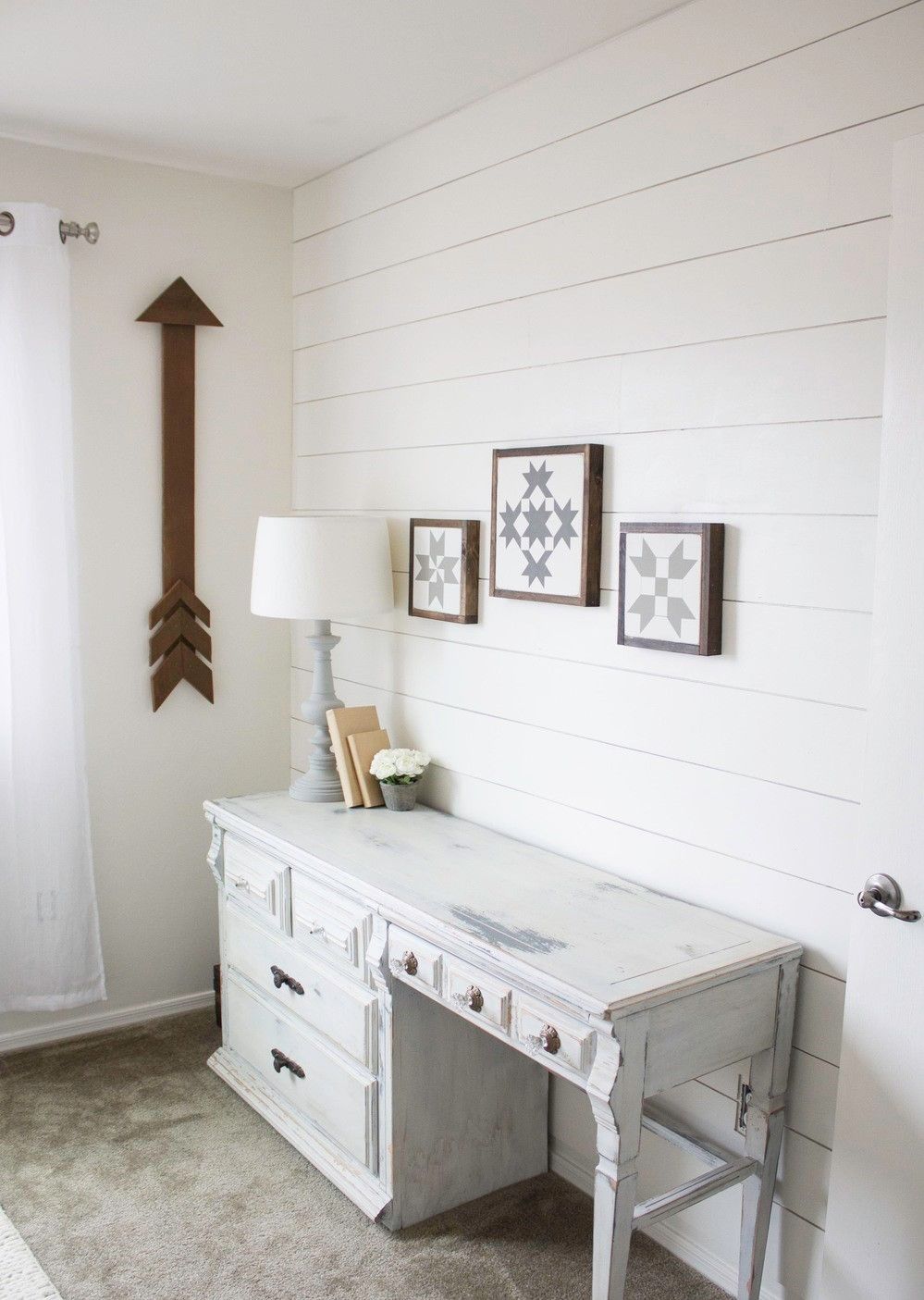 Picture Credit - The Mountain View Cottage

Incorporate Wood:
Try to add wood in various forms into your home for a more natural, rustic farmhouse look. Wood is the most dominating and important component that makes the farmhouse style so special and unique. Wood in ceiling, flooring, wall panelling or some rustic additions, emphasise and accentuate the classic cottage appeal. As wooden surfaces age beautifully, your home will only get better with time.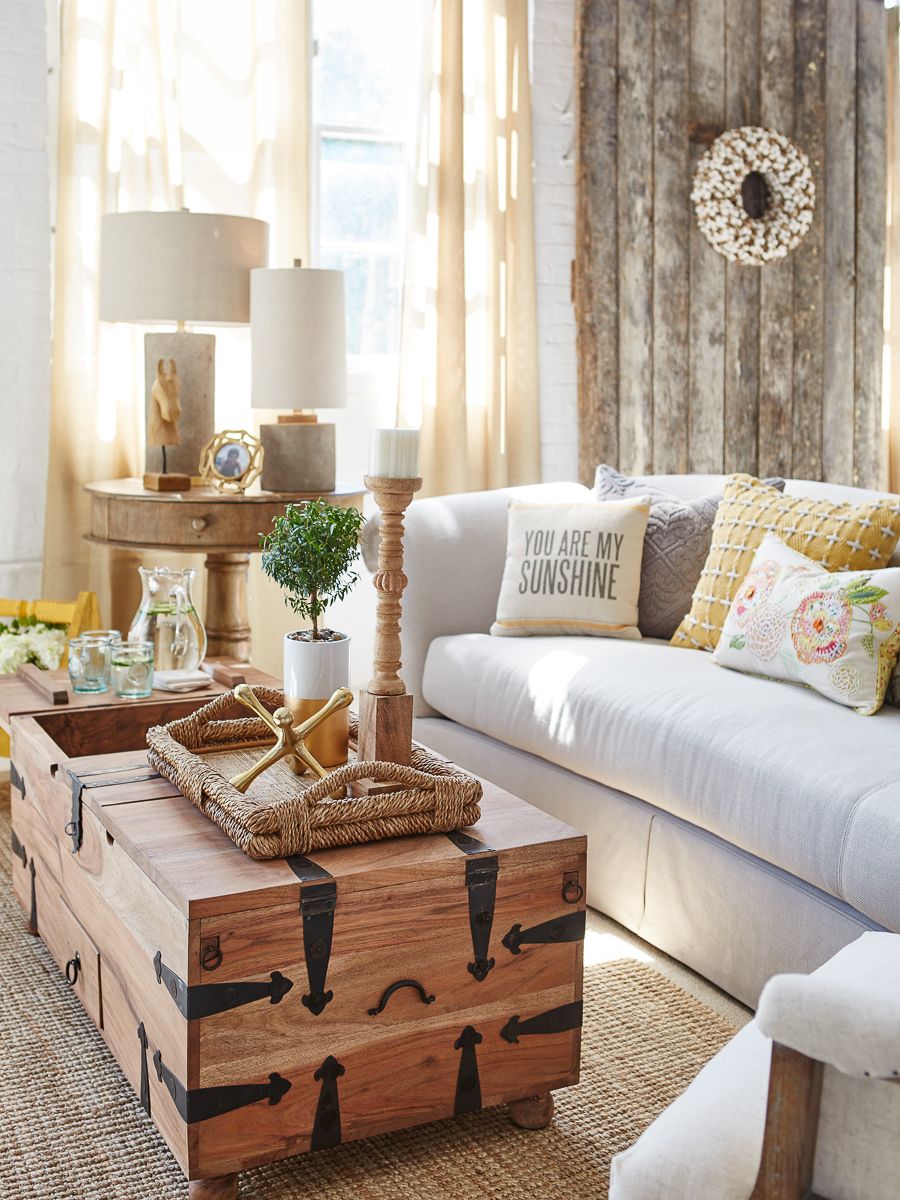 Picture Credit - Home Goods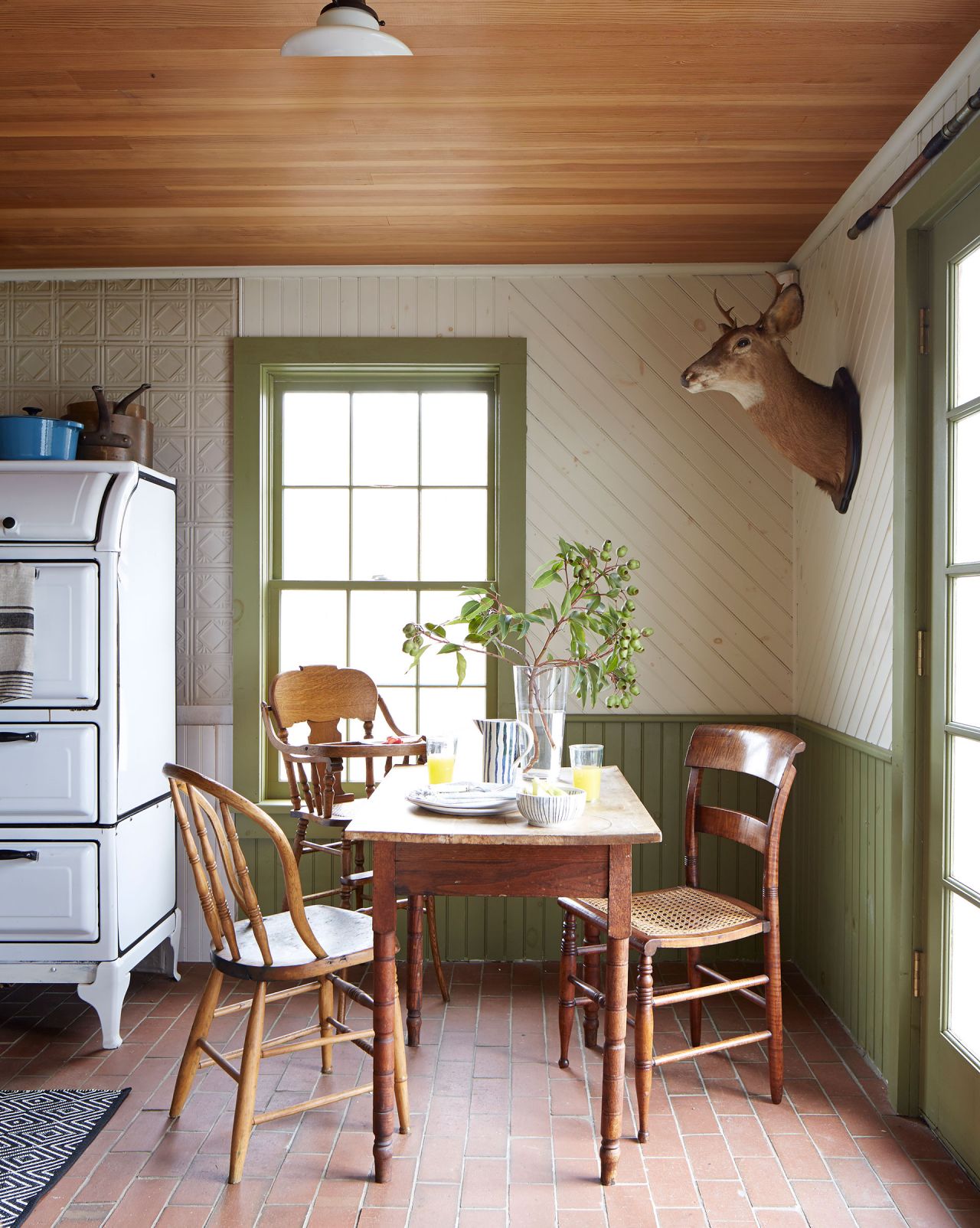 Picture Credit - Country Living

A Wall Of Rustic DIY Decor:
With few DIY projects, your home would turn into a happy countryside farmhouse. Breathe some new life into your old furniture, or wooden planks by painting and decorating them in your living space. Don't limit your creative instinct and make a beautiful display with these DIY projects.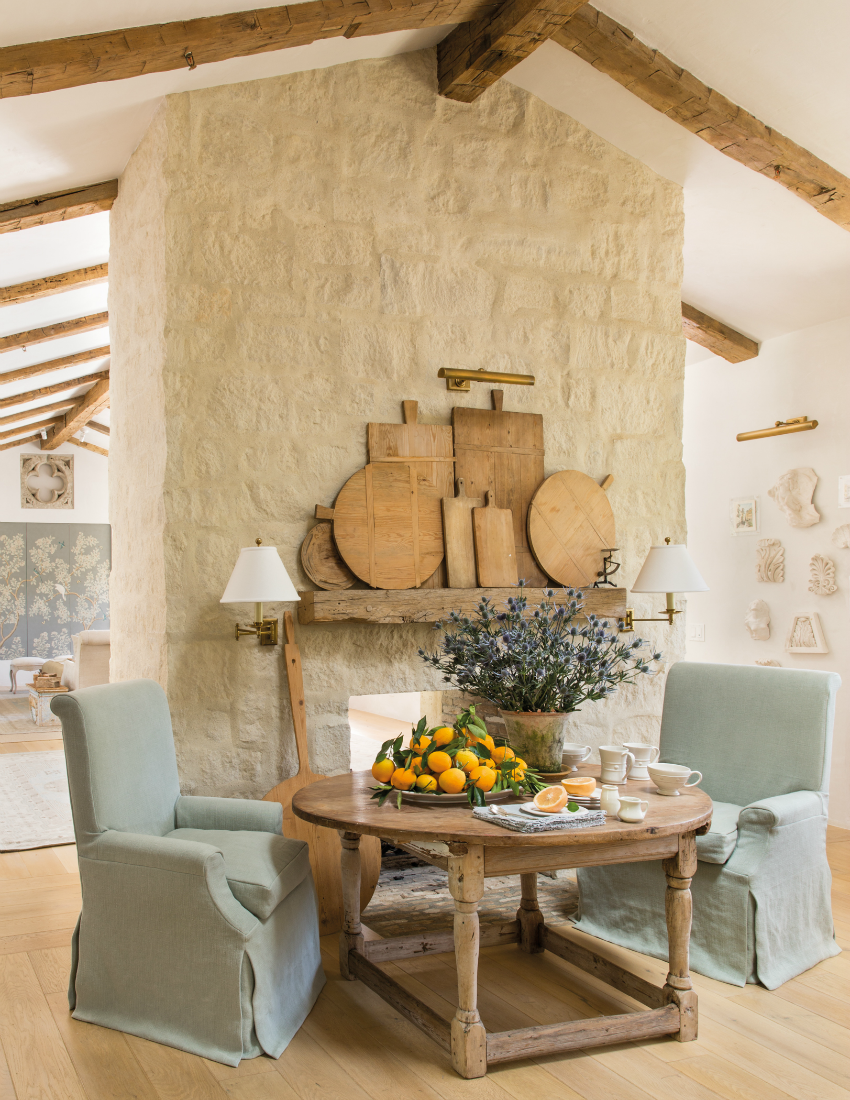 Picture Credit - Giannetti Home, Patina Farms Interiors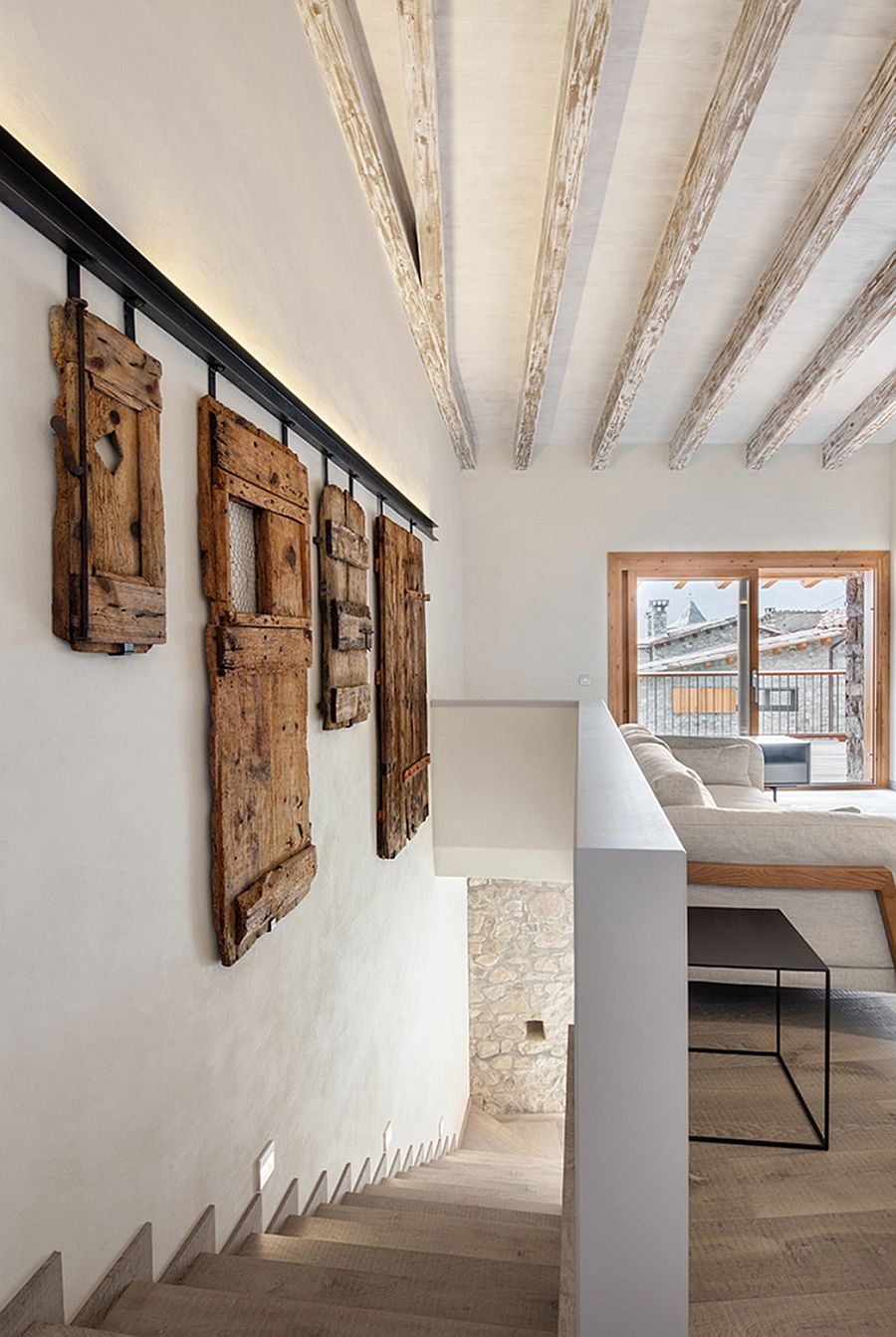 Picture Credit -

Dom Arquitectura
This decoration idea is as functional as its creative. Take an old ladder, clean it up and paint it in the colour you like. This functional ladder will stand beautifully in your bathroom holding towels and soaps or will add a rustic charm to your living space. You can also use it as a nightstand in your bedroom and decorate it will books, plants and decor accessories.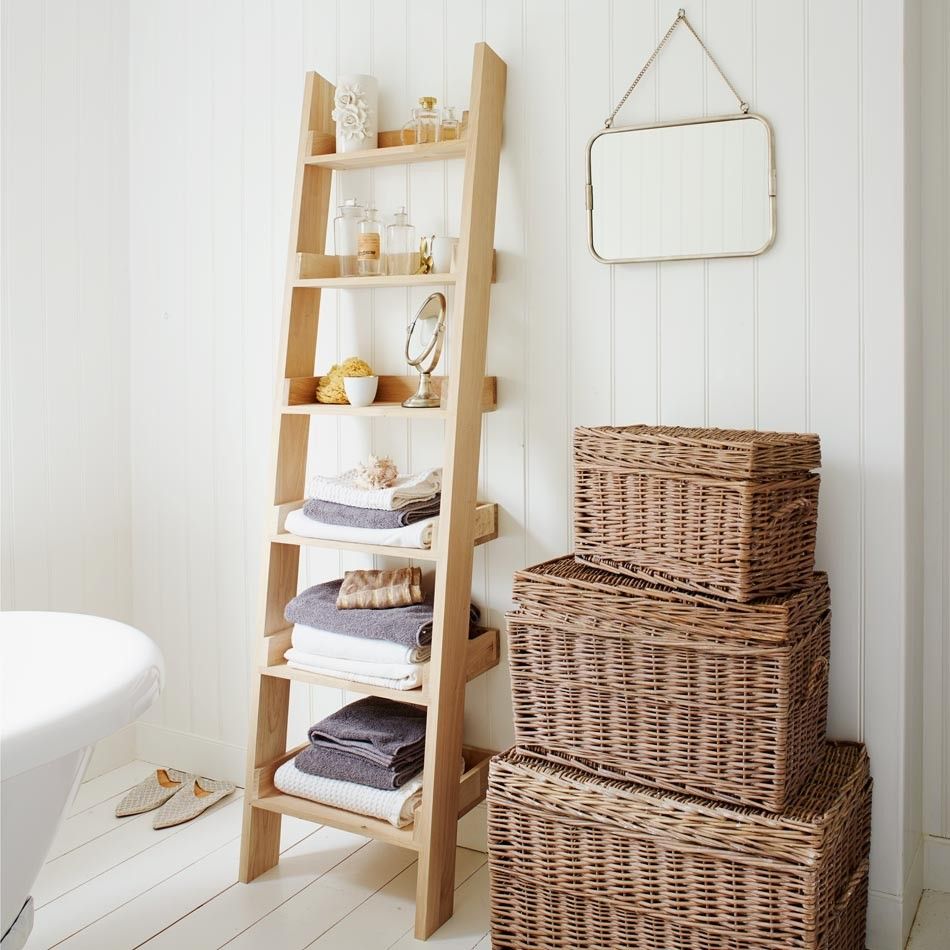 Picture Credit - Graham And Green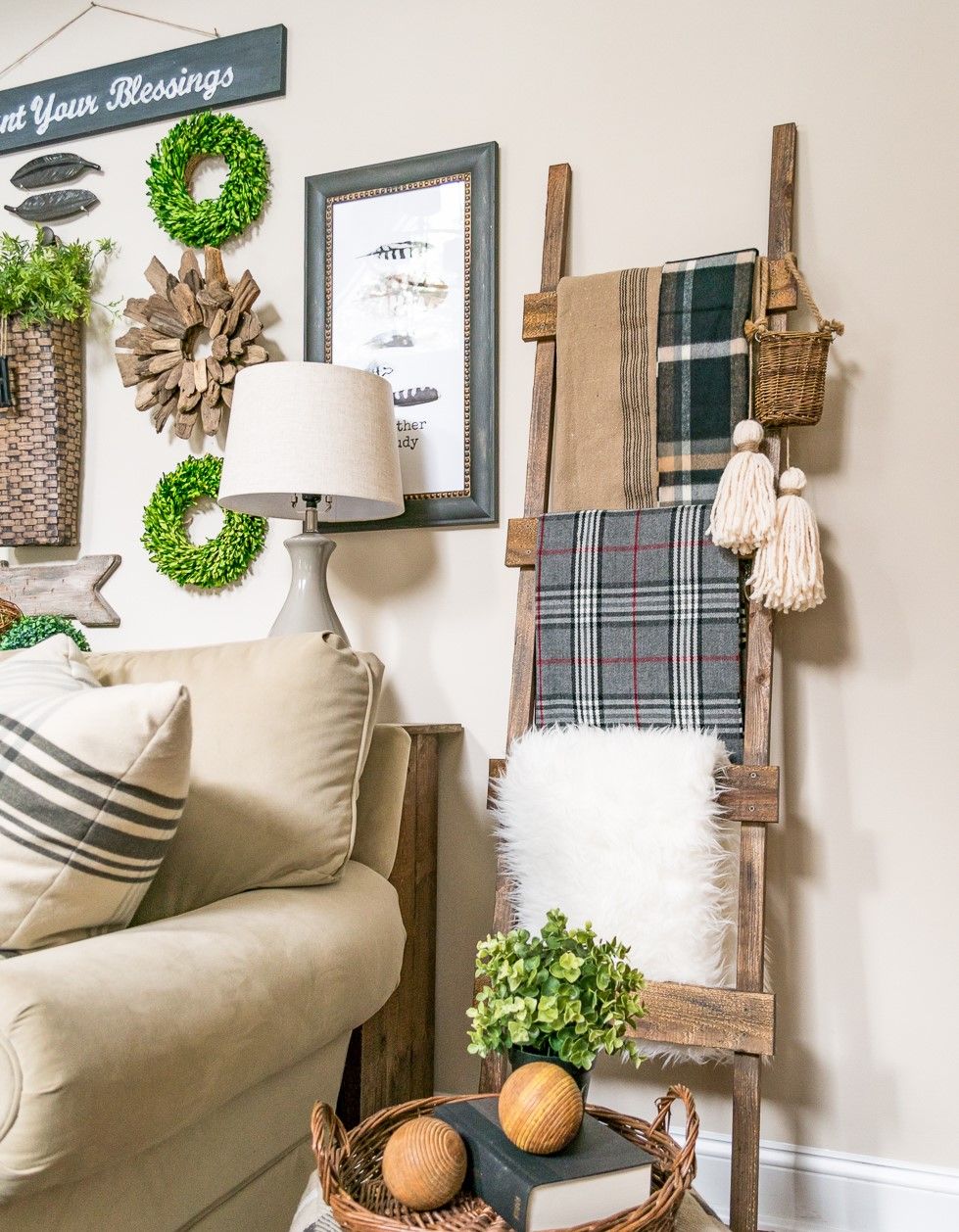 Picture Credit - The 36th Avenue

Rustic Kitchen And Dining Space:
The traditional farmhouse witnesses a lot of traffic around the kitchen. The farmhouse kitchens are full of rustic materials. While the colour scheme remains to be neutral, try to incorporate a mix of furnishings and accessories. Wood countertops and cabinets with lots of white china, rattan baskets, apron sinks add to the farmhouse style. The vibe of a farmhouse is warm and inviting, so try to keep the open floor plan for dining and kitchen. Feel free to add vintage chandeliers and dining tables for a more genuine look.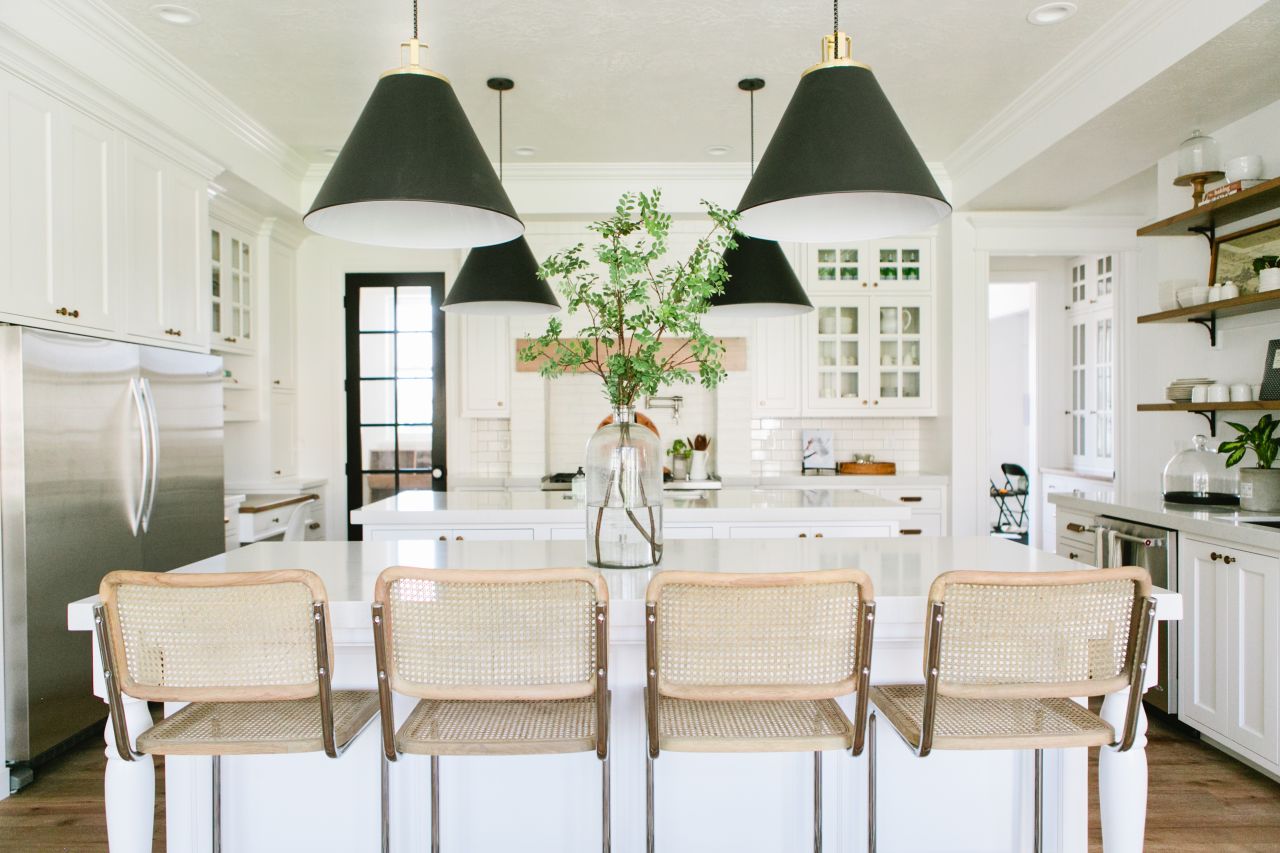 Picture Credit - House of Jade Interiors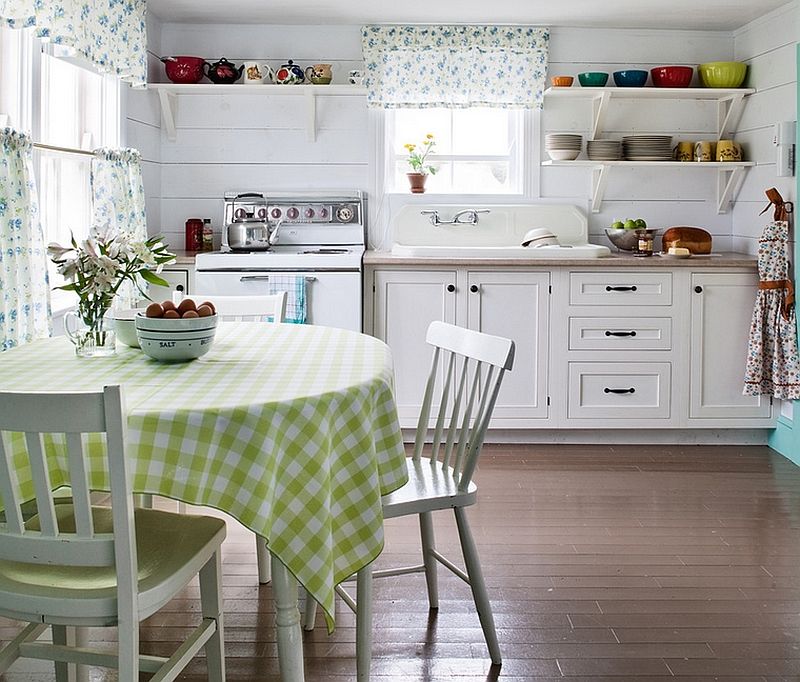 Picture Credit -

Furniture Teams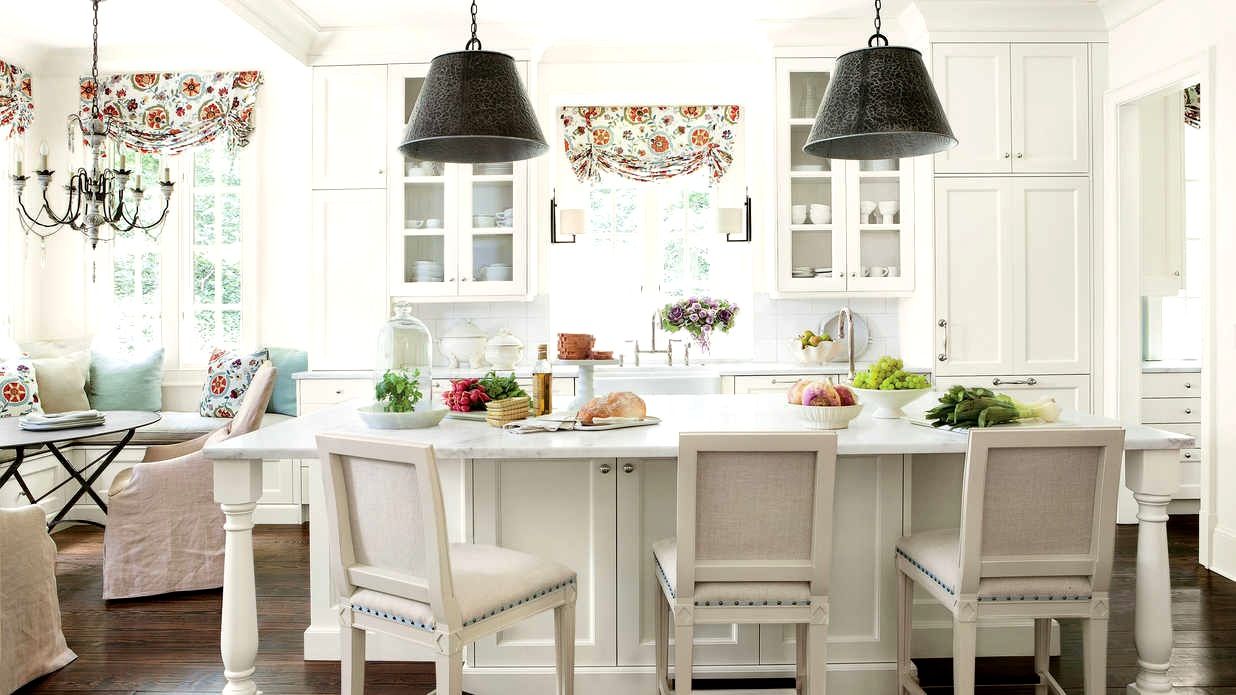 Picture Credit -

Southern Living
Open Shelves And Cabinets:
You must have noticed the large open cabinets and shelves framed in painted wood dominating the farmhouse style. These open shelves add the country side feel to the walls and allow you to do decorations with ease. These inherently simple and rustic shelves can instantly be a part of your decor. We understand open shelves demand a lot of cleaning and maintenance, especially if you live in a city, but a few open cabinets here and there will surely add the farmhouse vibe.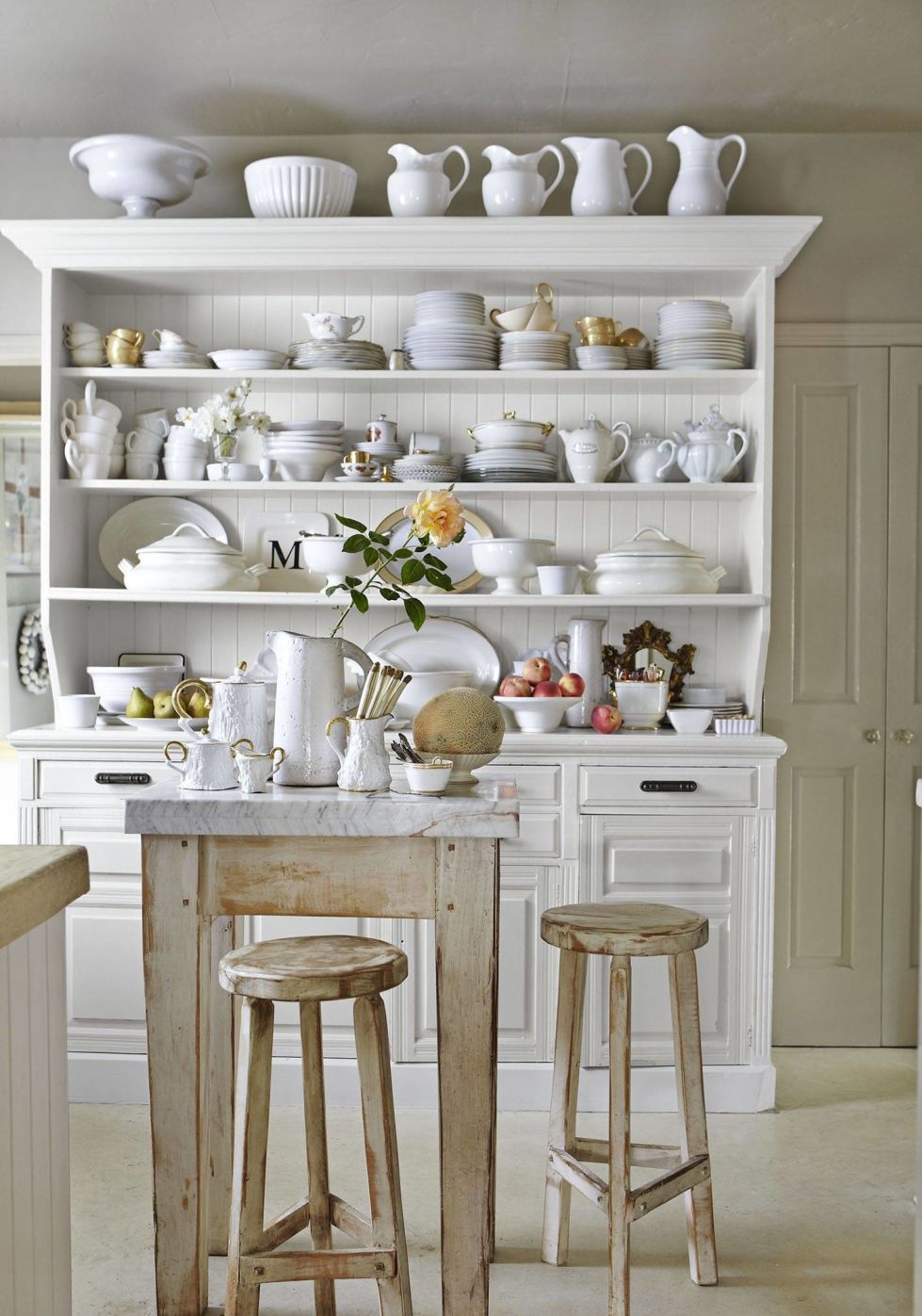 Picture Credit - House Beautiful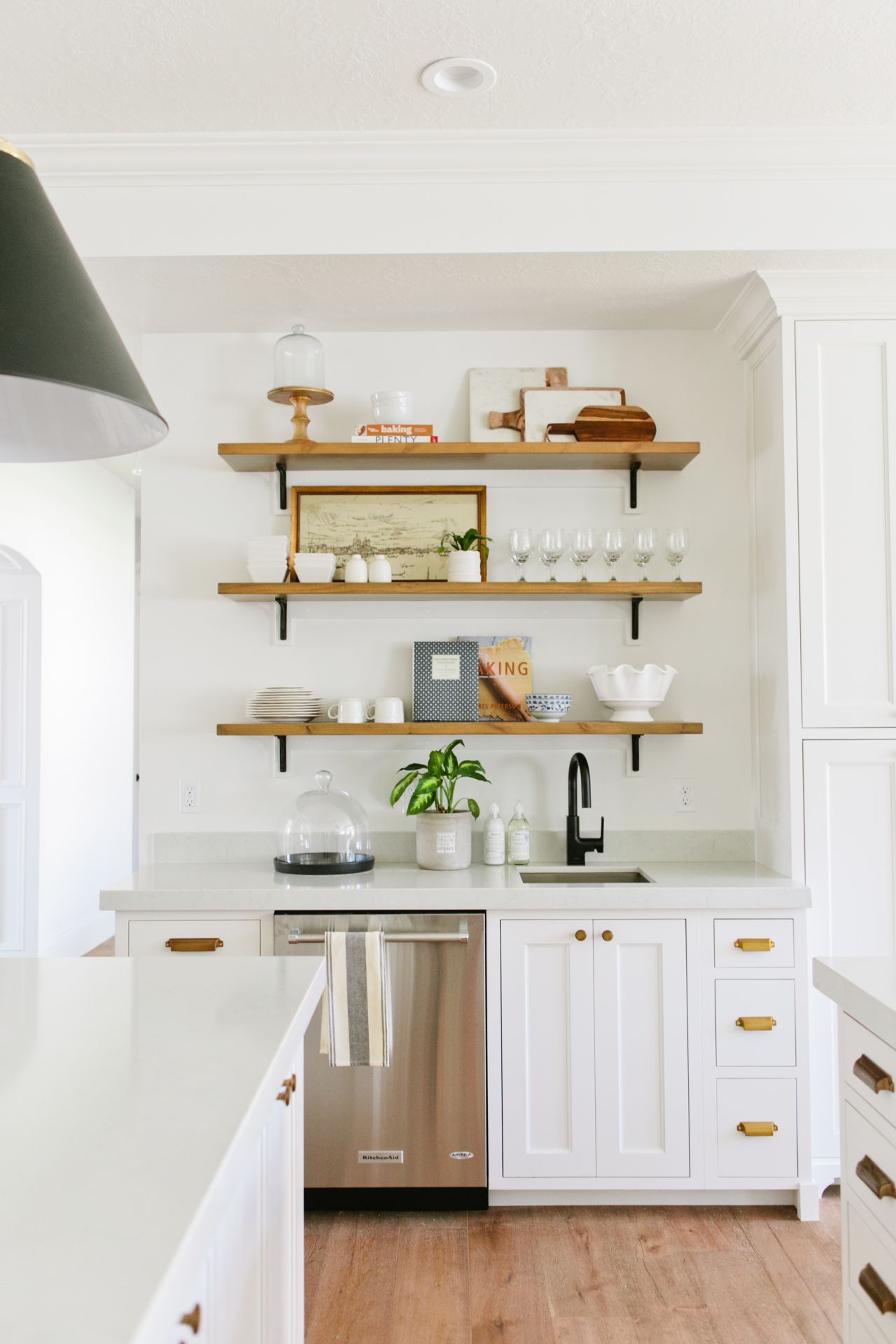 Picture Credit - House of Jade Interiors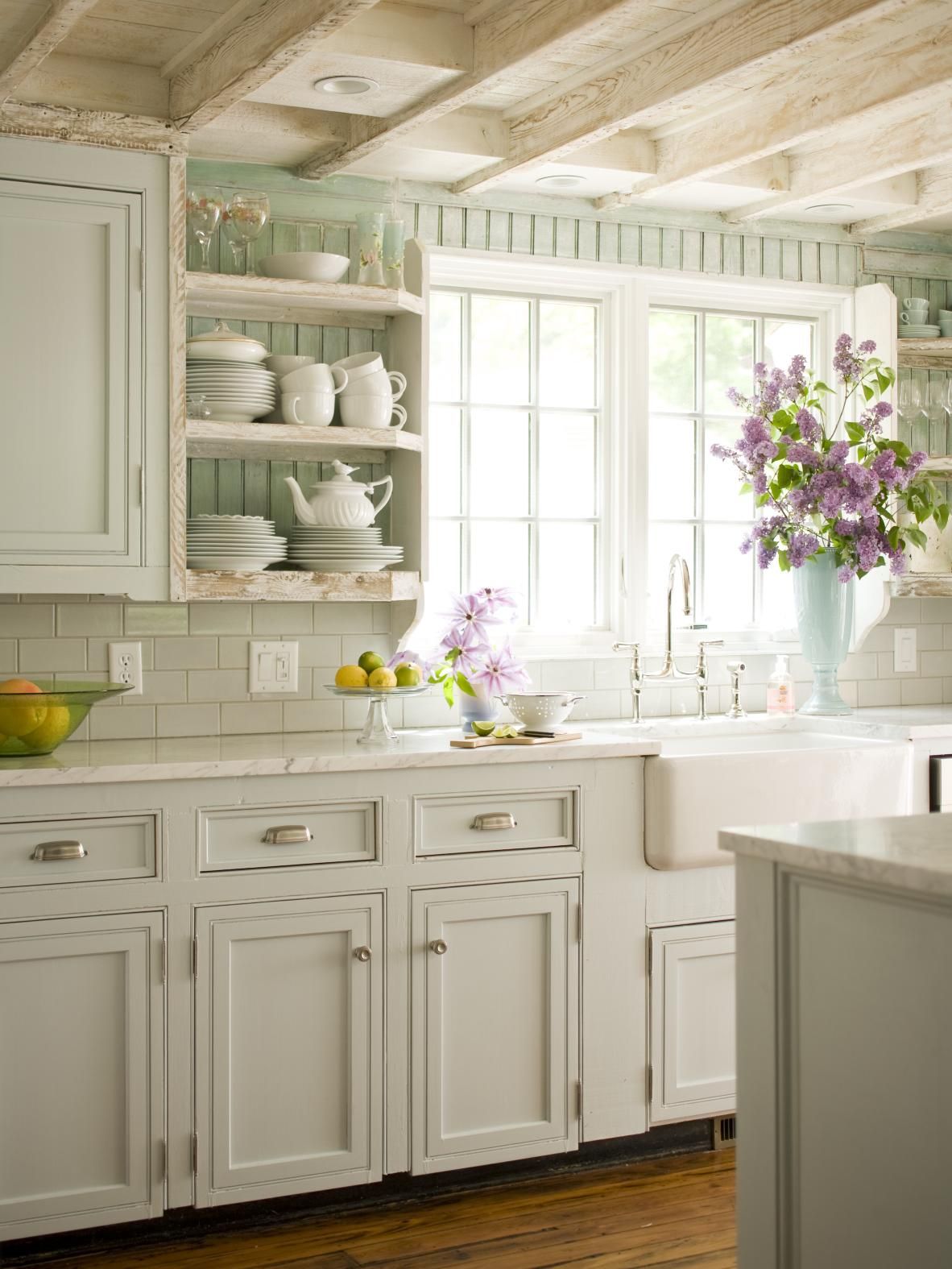 Picture Credit -

French Country Cottage
Porches:
No farmhouse is complete without an outdoor space, porch or patio. Continue this tradition by adding a swing, few loungers and cushions to lend a comfortable, come-sit-a-spell touch to your home! And most importantly, don't forget to add lots of plants and flowers around your open space.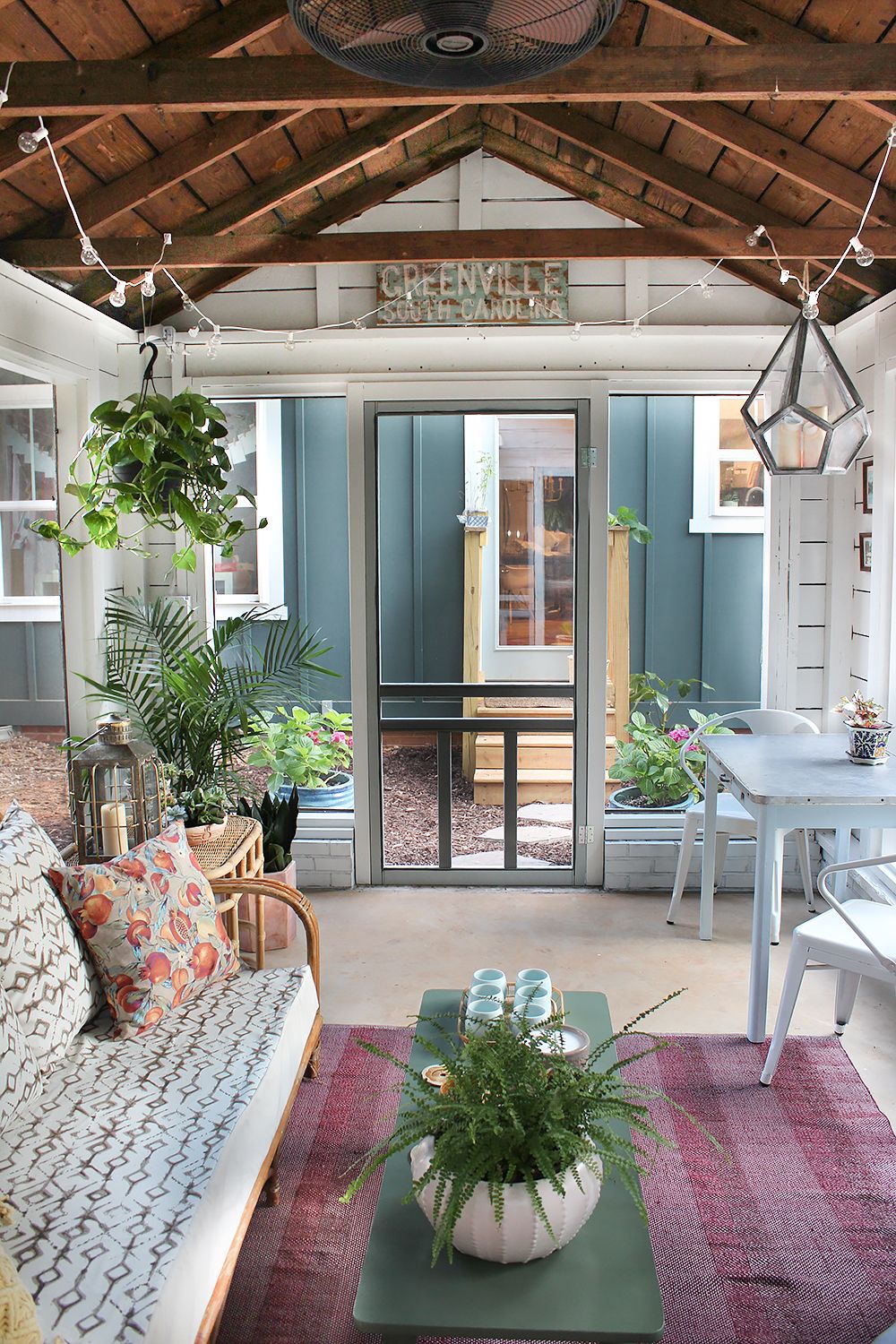 Picture Credit - The white Buffalo Styling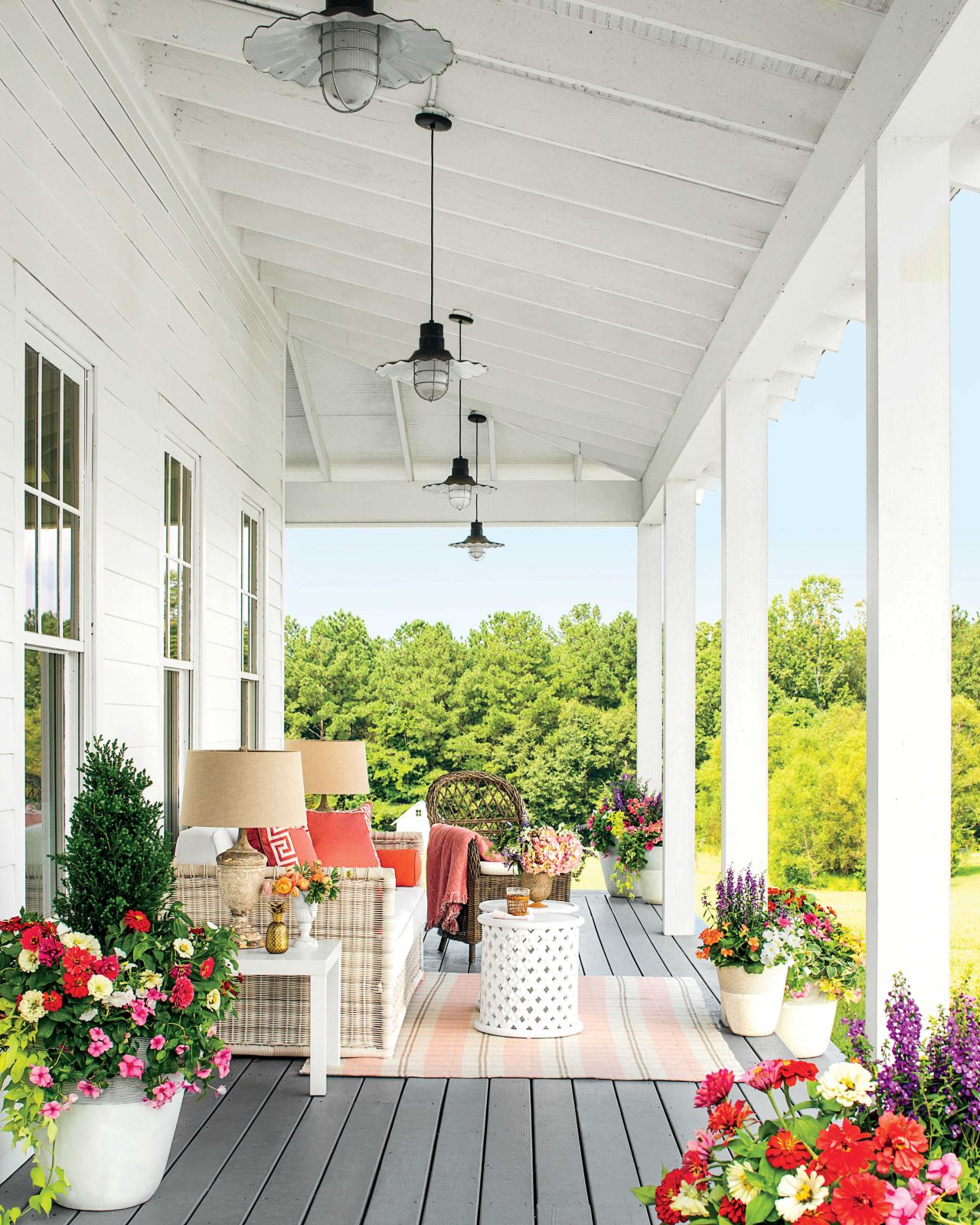 Picture Credit - Southern Living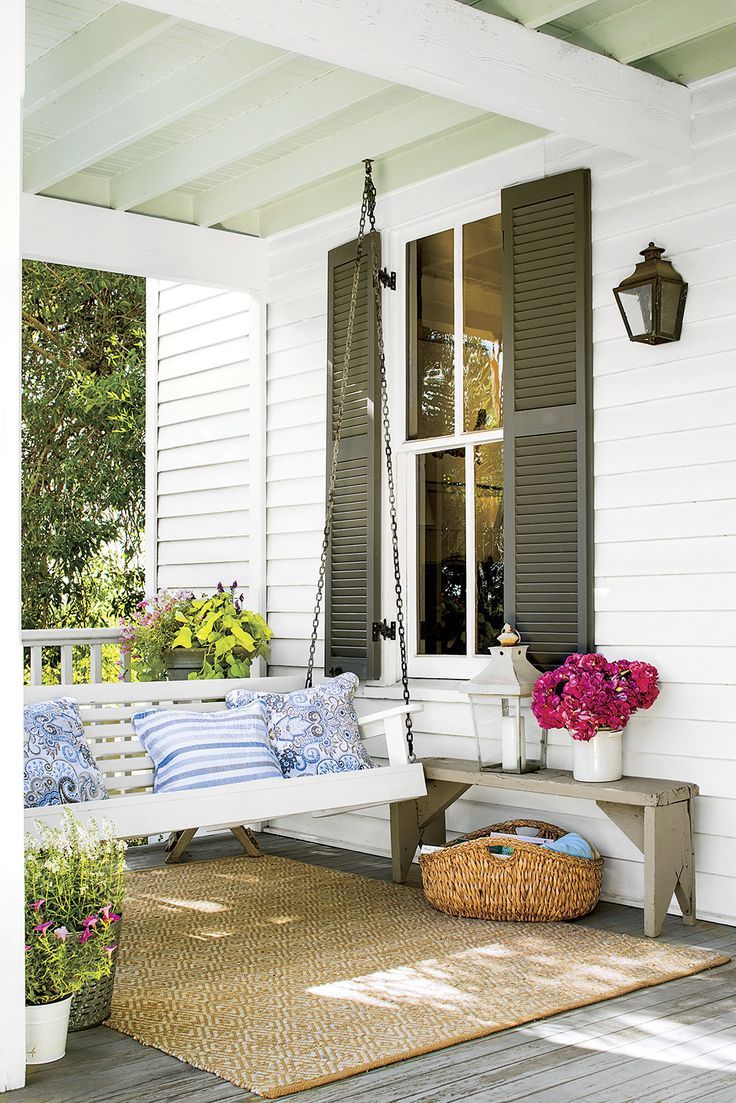 Picture Credit -

Southern Living
Farmhouse style is a way of living that reflects a love for nature and the land. The warmth of natural wood, neutral colours, beamed ceiling, the spectacular use of natural textiles - create a lovely space that invites you to stay with ease.