Calm Connection – A Jade Story
Posted on June 22nd, 2019 02:07 PM
Did you know? The hues of green occupy more space in the gamut, visible to the human eye than most colors. It is synonymous with spring and is seen as calm, peaceful and refreshing, making it a perfect setting in any space.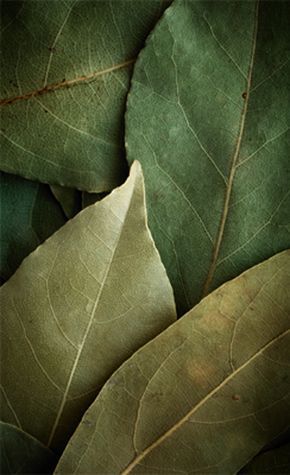 Image Credits: Pinterest
"Green is the prime color of the world, and that from which its loveliness arises"

It is the most soothing color for the eye. With the refreshing quality of blue and the cheerfulness of yellow, it is suited for almost any room in the house. In the kitchen, it cools things down; in a family room or living room, it inspires relaxing but has enough warmth to fill it with comfort and togetherness.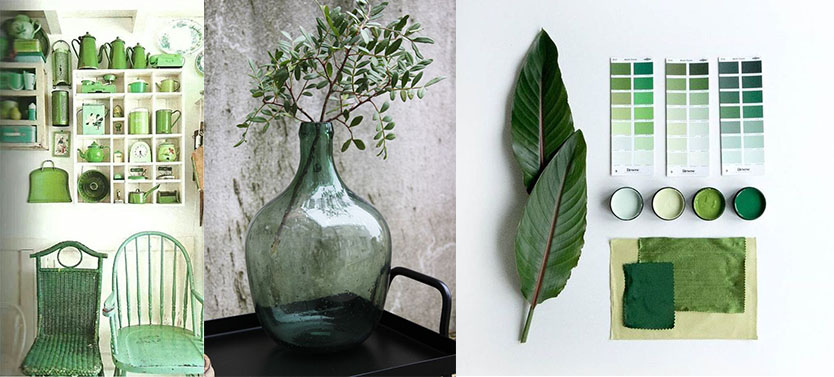 Image Credits: Pinterest | Pinterest | Instagram#resenecolour
The most popular color to represent the environment, green comes alive in multitude of hues. Try adding an accent piece of furniture upholstered in one of its many hues or simply add a dash of tranquil with a delectable home accessory for that calming yet chic look! Keep reading to find the most sought-after tones of this destressing shade...
Succulent tones
blend well with natural woodsy furniture and are often used for rustic looks. They give away a feeling of nature and brilliance. Mix it with all whites and you will get a fresh splash of organic goodness in your home!

Image Credits: Gulmoharlane | Pinterest | Gulmoharlane
Dark Forest is a traditional color for shutters and trim seen on many Colonial and Victorianera houses for that regal appeal while a renewed take is the enchanted forest hue that not only creates excellent accent themes with splashes of furniture or furnishings alike but also turns your home in to a magical walk, right out of a fable!

Image Credits: Gulmoharlane | Gulmoharlane
Olive tones
are in-trend and no surprise there at all!
A subdued, arboreal shade that has an undeniable appeal and can both tone-down or jazz-up your space. Also known as cargo, sage and even chartreuse, the color is quite versatile. It's the perfect shade to add to your living space. An
olive
upholstered furniture piece will blend well with natural beiges, greys and even splashes of orange in a modern living room!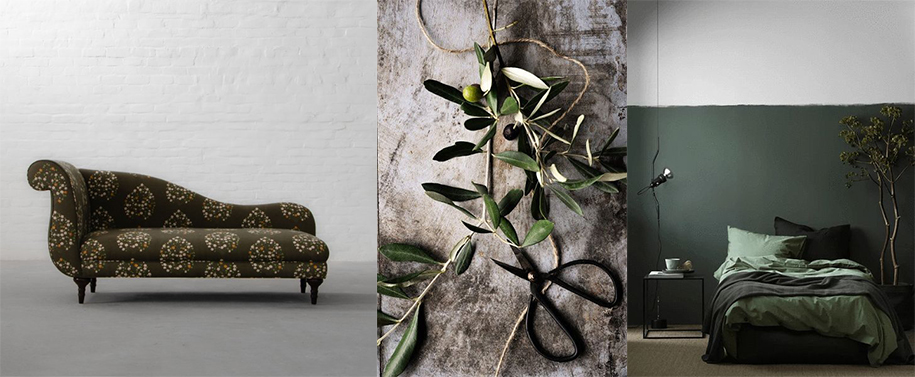 Image Credits: Gulmoharlane | Pinterest | Pinterest
Aah! Basil, this tint is as divine as its name! Upscale your home décor with the color that evokes the appeal that is as fresh as a sprig of luscious basil! A great compliment to classic muted colors, it will add flawless freshness in the form of home accessories and spruce-up your décor look!

Image Credits: Gulmoharlane
When these shades find a way to your adobe it will lean on the upper end of earthiness and calm. Imitate nature with hues of jade to make your decor tranquilities come true.
Go all-green or throw in hints of this calming hue! Find your verdant inspiration with cushions, glass vases, lamp shades, beds, sofas, armchairs and more at Gulmohar Lane! Happy Decorating !