Decorate for Valentines in a Jiffy!
Posted on February 12th, 2019 03:42 PM
A day of love, Valentine's is almost here! While everyone exchanges' affectionate gifts or treats' each other to special outings, this year it's about creating an aura of love, not just for a day but probably for the entire month. Because lets face it, the world needs more love...
Decorate for Valentines in a Jiffy!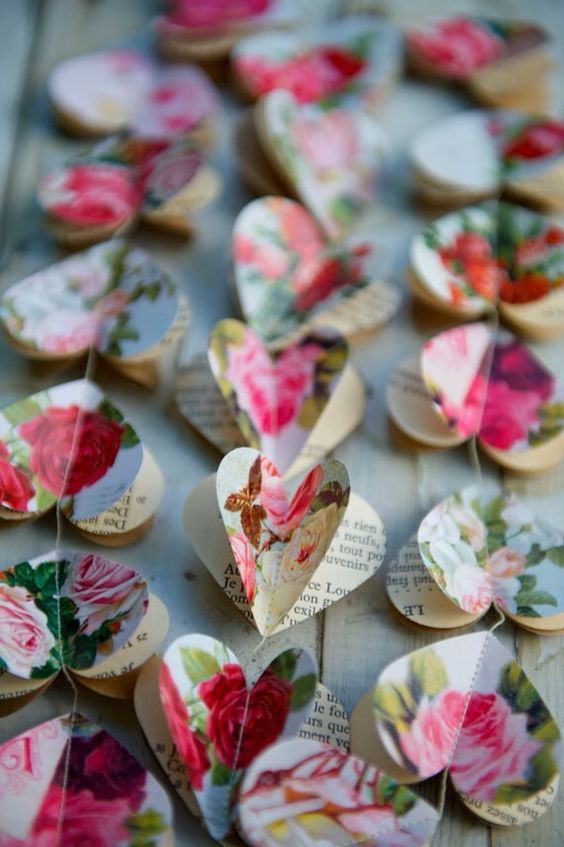 Image Credits: Tinywhitedaisies.tumblr
Here is how you can add a little love to your home with these 4 simple & sophisticated tricks that will help you decorate for the upcoming Valentine's Day.
1. GLAM UP WITH PRINTS
Pretty drizzles of prints are the best way to make a space feel cozy and intimate, thus making them a Valentine quintessential. Moreover, it doesn't take much to make the prints really pop against the dull and dreary February weather.
How to achieve this mood?
a) Create a gallery wall with frames of decorative printed imagery, ranging from tropical to minimal
b) Do up an entire wall with your precious chinaware adorning a mix of traditional & contemporary prints (especially the timeless indigo & white combination)
c) You can't get much easier than tossing a printed cushion onto your bed, armchair or sofa!

Image Credits: Aliexpress | Mydesignchic | liagriffith
2. THROW HINTS OF LOVE

It is the little things that matter the most! Surprise your partner by dropping little hints of love, in the most unexpected places and in the most unexpected ways. A quick & inexpensive tip that doesn't take up much storage space and doesn't require you to change your existing décor.
How to achieve this mood?
a) Hang in love tags and notes on his/ her favorite reads
b) Throw in some red colours of romance and intimacy
c) A dozen roses is the tradition, but just one or two blooms placed on his/ her desk can be equally charming.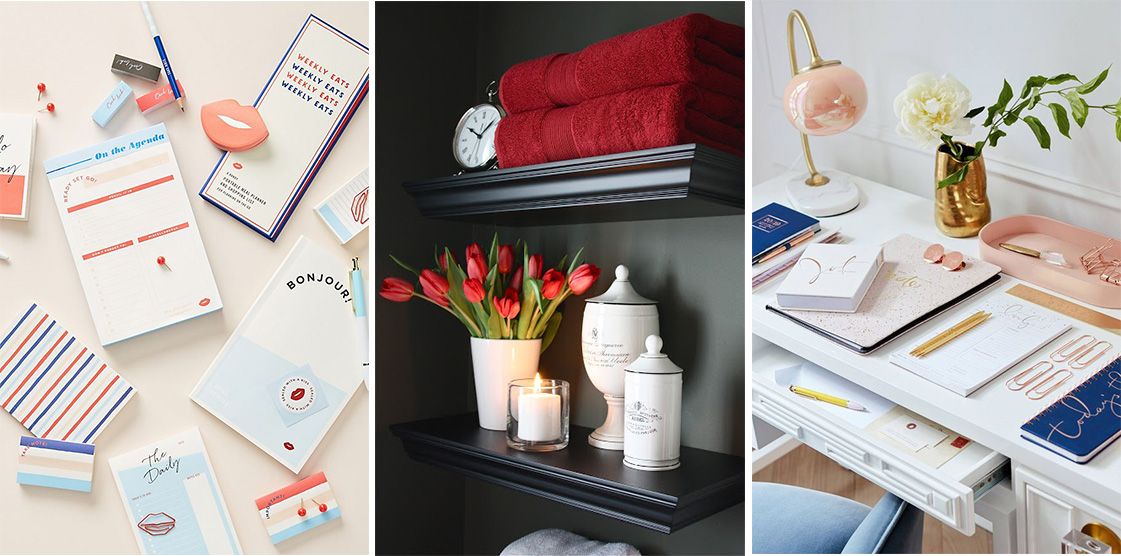 Image Credits: Anthropologie | Theyellowcapecod | Anthropologie
3. LET LOVE BE IN THE AIR

What is more romantic than stepping into a home that savour's your favourite scent? The scents that we surround ourselves with are actual mood enhancers and they can help spice up things and make one feel relaxed and at ease. Whether your partner is having coffee on a beautiful morning or reclining in their favourite armchair with a book, the amazing smell of
their regular coffee/ tea with the fragrance of leather furniture can be indicative of the memories you both have made in those spots!
How to achieve this mood?
a) Aroma candles and essential oil will easily cast their magic
b) Flowers & freshly-baked cookies are another great options
c) Even though scent preferences are very personal but a few natural options are universal in nature like cinnamon, fresh lemon (citrus smells) & coffee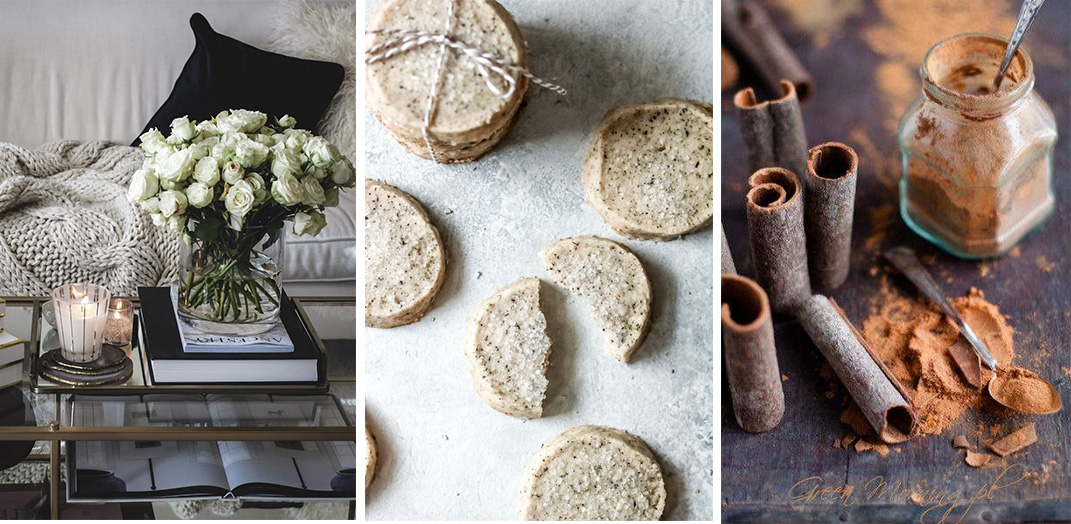 Image Credits: Theteacherdiva | wanderlustandwellness | Tinkerbell240677.tumblr
4. ALTER YOUR DINNERSCAPE

Nothing says 'I love you' like a beautifully set table. But there is never a need to go overboard with valentine decorations; an understated tablescape can say it all. A few pops of blush or pastel florals on the napkin & the stemware with a whimsical touch of tulle fabric and a simple bouquet of garden roses is all you need to set the mood for a romantic dinner.
How to achieve this mood?
a) Golden & blush stemware will add little mystique to your dinner date
b) Embrace softness by employing sweet floral textiles on napkins & table runners
c) Melt your partner's heart with some amazing display of candlesticks that have an air of traditional elegance and playful spirit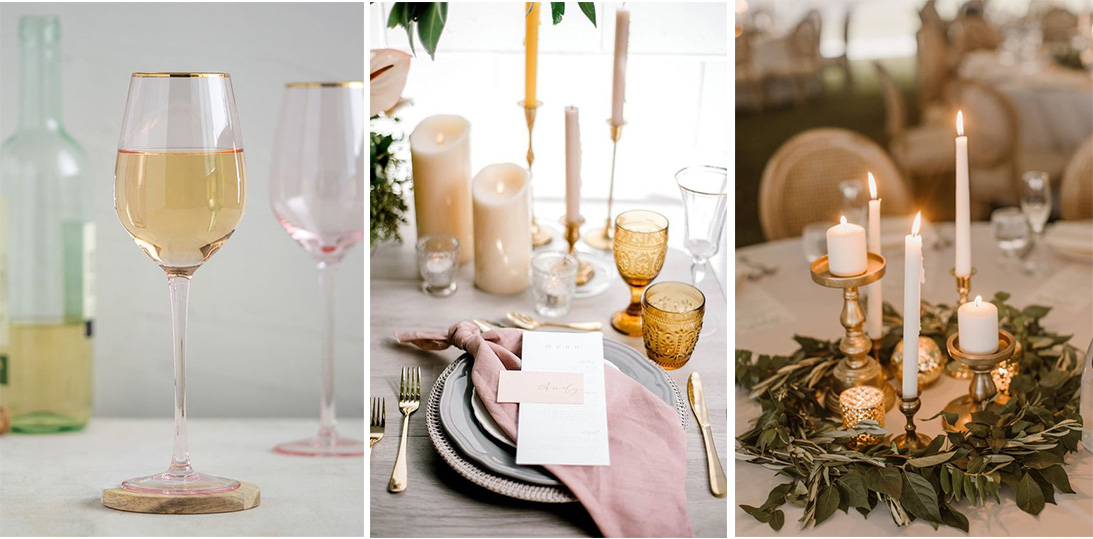 Image Credits: global.kegworks | theweddingplaybook | whiteglove-rentals
Even Cupid will be impressed, once you master these tricks! So, get prepping to sweep your partner off his/ her feet. Happy Valentines to you all!