Discovering your color inspiration
Posted on September 9th, 2020 05:18 PM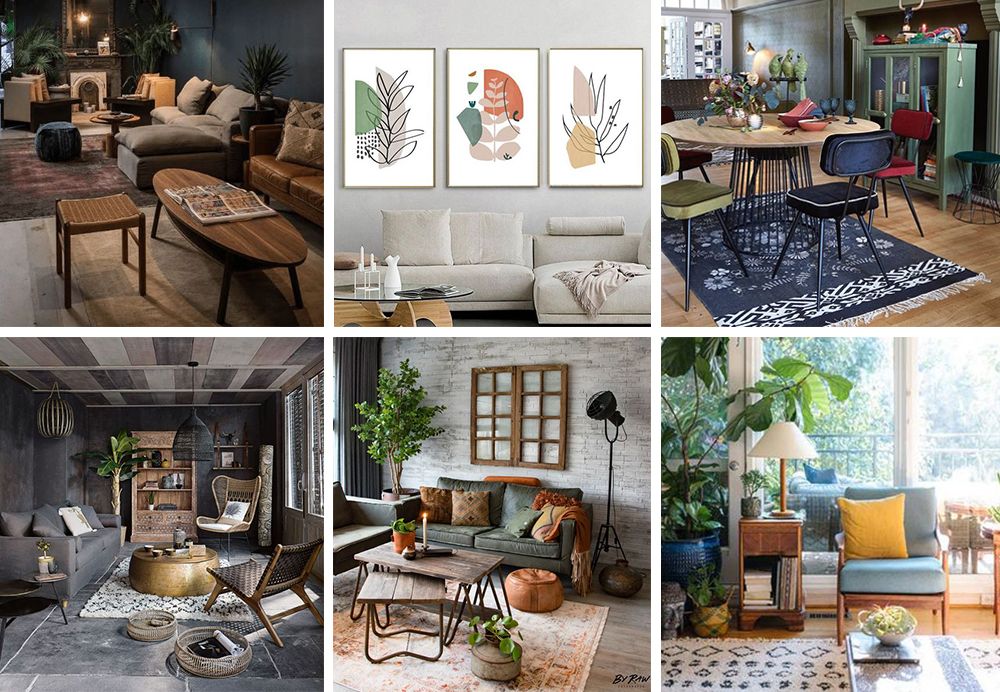 When decorating your interiors and choosing shades; look for particulars like the amount of natural light in a space, the architecture, the size of a room, or its orientation. And, use your likely intuition when it comes to selecting colors to make sure they are personally right for you. It's kind of amusing to have a fresh start and finding the right color that makes a home flicker with character and style.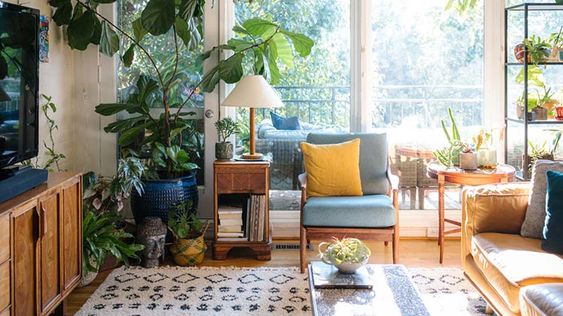 We are here today to share five tips for choosing a color story for your home. And hope you find this useful whether you have a move on your horizon or you just want to become a more planned shopper for future home items.
1. Choose colors that you are comfortable with and that inspires you.
The first place to look is in your closet. Your closet can be a very telling place to realize your go-to colors. Do you wear almost all black and white? Lean toward red? Love denim and white? List down what you find. Your best and least worn colors can tell you a lot about your color comfort zone. For most of us, we lean toward similar colors in both what we wear and how we decorate—plus you know those colors are flattering and something you'll love over time.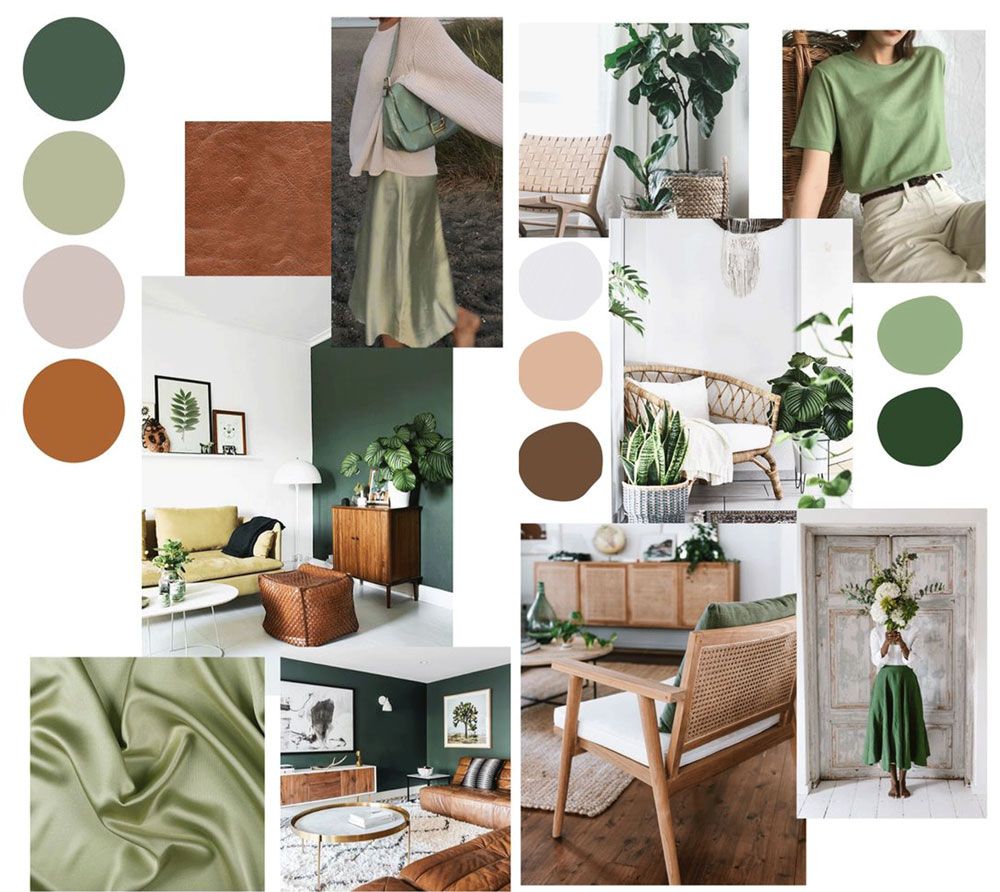 Image Credits: Pinterest | Pinterest

Another quick way to discover colors that comfort and inspire you is to look at all the home things you already own, especially those favorites that you've had for years and know you will keep for years to come. It's easy to browse through Pinterest and see amazing rooms, but the true test is living with a space over time. So pay close attention to your shopping patterns for both decor and clothing and you will likely get some insight into your personal "perfect" color palette! Note both ends of your spectrum – that is, your comfort color and hues that inspire you right now.
2. Create a mood board of things you love.
Once you've identified those go-to colors, find LOTS of images in those colors. Save different textures, rooms, art, and even outfits that inspire you and suit your style. Once you have them together, you can create a mood board.
Mood boards are helpful because you can see your overall style more easily. This helps because when shopping for individual items, it's easy to get overwhelmed to pick a bunch of cute things that don't complement each other. A mood board for allusion is a stress-free way to prompt yourself of the vibe and style you are going for.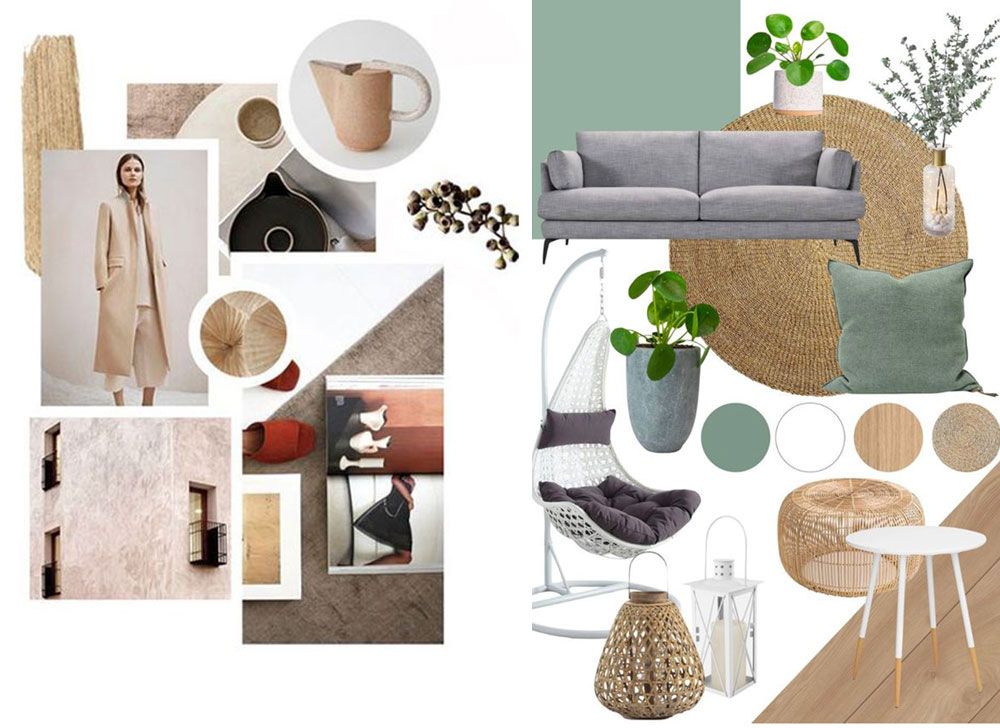 Image Credits: Pinterest | Pinterest

The other thing about creating a mood board is that it's simpler to check how your chosen colors are going to work together. Maybe your first pass will feel too one dimensional, in which case you can add a few more colors! Or maybe it will feel cluttered and chaotic, a color scheme that would benefit from an extra-large dose of neutrals. In either case, creating a mood board is the fastest way to see how your colors and style will work, and it is so low commitment that it's a win-win!
3. Mix neutrals and fun pops of color.
Ask yourself—Do you have favorite neutral color? (to maximize) Are there any neutrals that you dislike? (to minimize) Neutrals are an amazing way to balance a deep color and form a calmer, airy, or timeless design. While homes with an all-neutral palette can be beautiful and very easy to execute, however, pops of color add an element of interest. Hence, find your balance. Find your ideal proportion on neutral vs. color. These pops of color are a great place to use those colors from your mood board that inspires you but would be obnoxious if overused. A little bit goes a long way with some colors, so use them wisely and have FUN.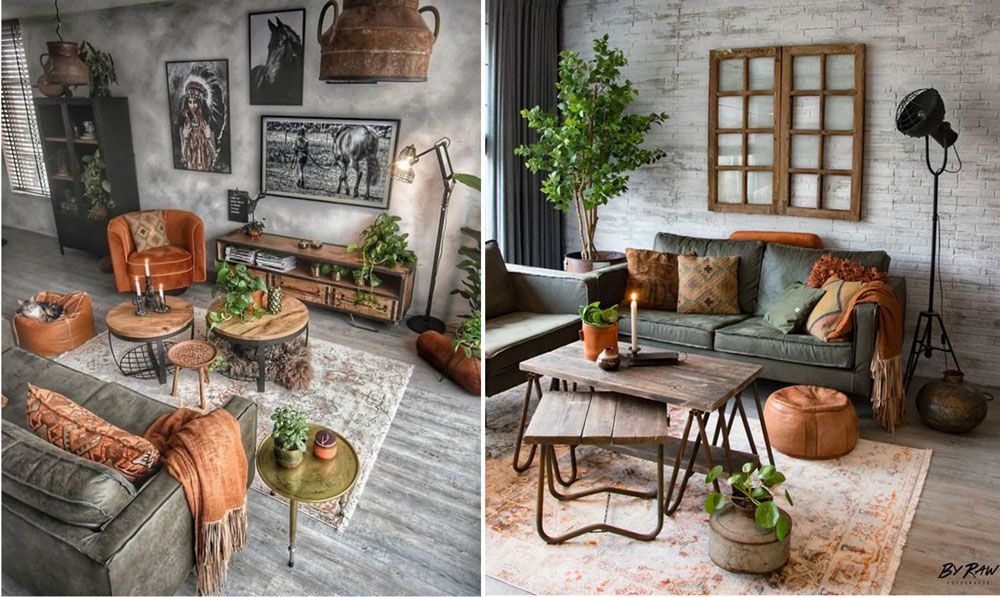 Image Credits: Pinterest | Pinterest
4. Emphasis on permanent pieces first.
Build a color story like a pyramid, placing the biggest priority on the more permanent pieces of your interior design first. Paint colors, hardwood stain color, sofa upholstery, rugs, and light fixtures. If you do choose to go bold on paint colors or furniture, make sure it's with one of your top few favorite colors, something you've gone back to over and over for years–not just a seasonal or fashionable color.
The details beautifying phase is a little bit more fun. Choosing throw pillows, rugs and artwork is more like a reward at the end of all the other stuff. At least that's how we look at it!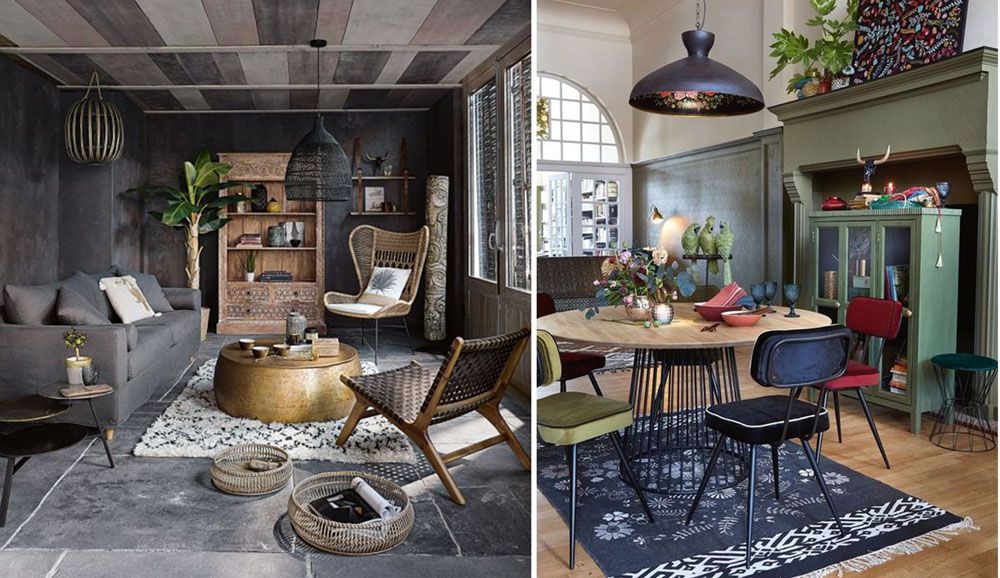 Image Credits: Pinterest | Pinterest
5. How and when to break outside the palette.
Add diverse pops of color in certain rooms, like a pink-based art wall or a coral cushion or throw. Your chosen color story can represent all the items in your home that you want to mix, match, and last a long time. With that said, it doesn't have to become some sort of rule book. Once you've established your basics, you can feel free to break out of your color zone and add as much as you want!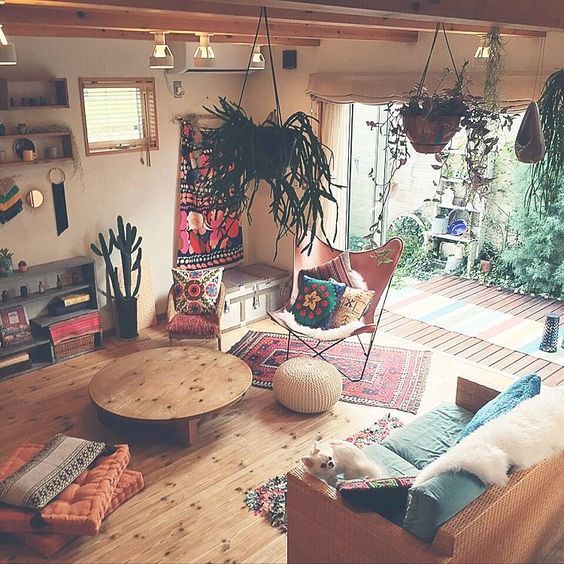 Find inspiration and discover what appeals to you. Of course, there are no hard and fast rules when it comes to interior styling and decorating, though these interior design tips may help. Blend furniture with a color palette that echoes your style and characteristic select. Browse through www.gulmoharlane.com for color spur! Do share your thoughts and let us know what is your color inspiration!