Enjoy the great outdoors while they last!
Posted on February 3rd, 2017 01:57 PM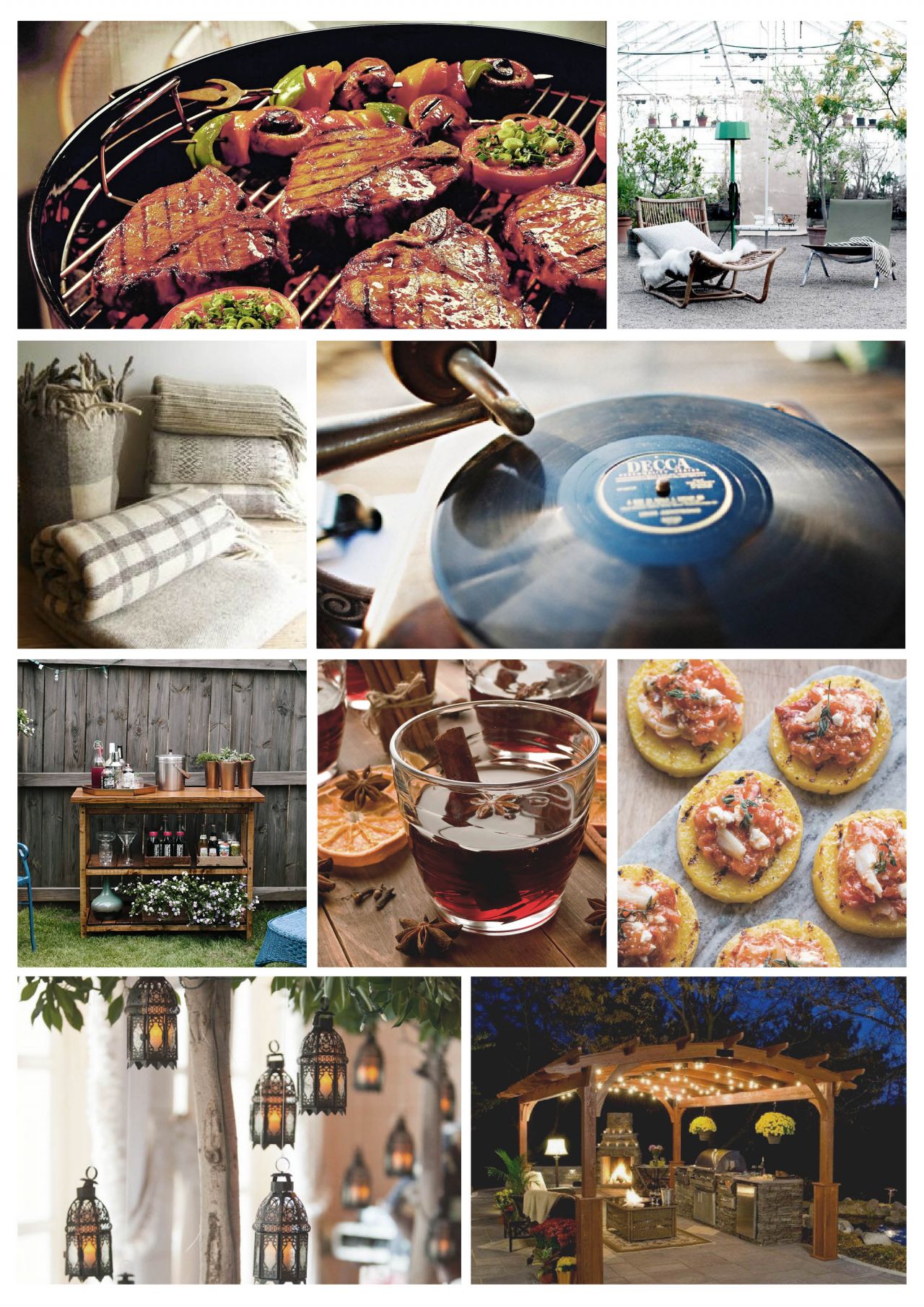 Bright chilly mornings, happy sunny days, and a hint of spring in the air are just some of the things that make February special. And to embrace this soon-to-be-gone winter, let's move our party outside! Nothing beats a good winter outdoor party, spending some time outside in the cold weather is exhilarating and exciting.

Are you ready enough for an outdoor winter party? Below are the quick stay-warm strategies and easy party ideas for winter get together.
Barbeque - The romance of burning fire is why outdoor cooking is so appealing. The slower and longer it is, the better it gets. Whether you're using a barbeque, grill or an outdoor oven, start early in the evening so that there's little work to do when your guests arrive. Add simple grilled and roasted vegetables like roasted potatoes, broccoli, cooked on fire – and you'll get an exciting yet satisfying meal. The charred, smoked, grilled simplistic cooking that can never be achieved indoors.
Seats - Don't let your guests freeze on those garden metal chairs that have been out in the cold all season. Comfortable seating is just as important as good food, pay equal attention while planning. Go for bamboo loungers, tie-up upholstered seats or bring out floor cushions from indoors which will stay warm and comfortable during your winter party. Make sure your seating is enough for the number of guests invited.
Blankets - While the idea is to make the most of the last winter days, it certainly does not mean freezing yourselves & your dear guests. Ensure your guests feel warm and cosy even if they're stocked up with warmers and boots. Get all your woollen blankets and throws for those who need extra layers. Conversations & stories will flow once everyone feels warm & comfortable.
Music - Wouldn't it be great to dance and enjoy around the fire! Get ready with all genre of music, so you can instantly change the party mood from feet thumping to soft and intimate.
DIY Bar - Use your creativity and make small and intimate DIY bar. Drinks are as important as the food, especially in the winter time. Other than liquor, add warm drinks like hot chocolate, ginger tea, spiced cranberry cider and more. These simple drinks will help your guests feel at home towards the last leg of your winter party.
Wine - No winter party could be complete without mugs of delightful mulled wine! Rounds of mulled wine around the fire and your party is already a hit.
Food - Do you also love to relish the taste of freshly baked warm cookies and the whole fun of everyone baking together? So get those ovens ready! Get loads of easy finger foods that'll go well with your drinks and could easily be eaten before they get cool. Don't forget the cheese! A bubbling pot of cheese fondue with chunks of crispy bread would never be enough for a winter party.
Quick Lighting - Unlike the bright long days of summer, the sun doesn't stay out late in winters. As the sun sets, light the way with lanterns, candles, fiery lights and bonfire. The lighting and bonfire are the allure of winter outdoors and provide a focal point for your gathering.
Decor - Last but most important is the decor. You don't have to make a lot of efforts while planning a quick winter house party. Try to make your decor as intimate and cosy as possible. A close seating arrangement around the fire, with the grill and drinks ready, and a dim intimate lighting will surely turn up the mood of your party.
So, quickly light up your garden for the perfect magical winter setting and enjoy the great outdoors while they last!