Everything that you need to know about 'Decorating with Indigo'
Posted on December 3rd, 2018 12:55 PM
A dark blue that is more robust than navy with touches of purple, Indigo has been popular for centuries.The impact of indigo varies on how it is used; as a wall color it can create a moody atmosphere while as an accent it can be uplifting.

Everything that you need to know about 'DECORATING WITH INDIGO'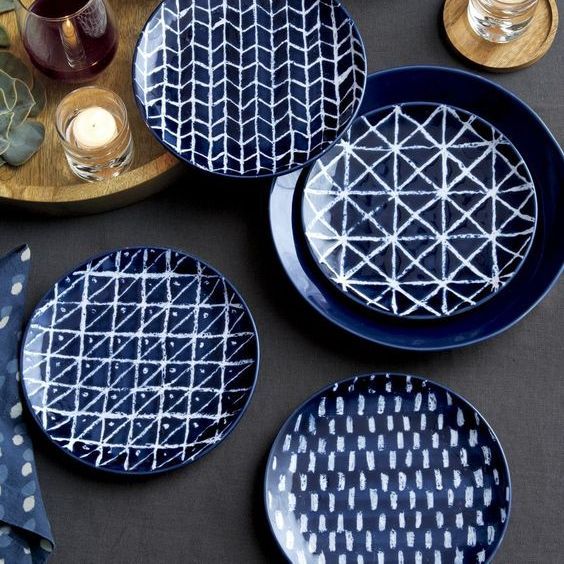 Image Credits: Crateandbarrel
It is his versatility and adaptability of Indigo that has made it one of the most celebrated home decor colours since centuries. Here is everything that you need to know about decorating with this timeless colour.
INDIGO'S ALLIES
1. CLASSIC WHITE
Few color combinations rival timeless Indigo and White. The classic palette has stood the test of time and history in decorating, from Chinese Porcelain to Blue Pottery to chic Cabana Stripes. Whether you are looking to create a coastal, traditional or global look, this combination always feels fresh and looks effortlessly stylish.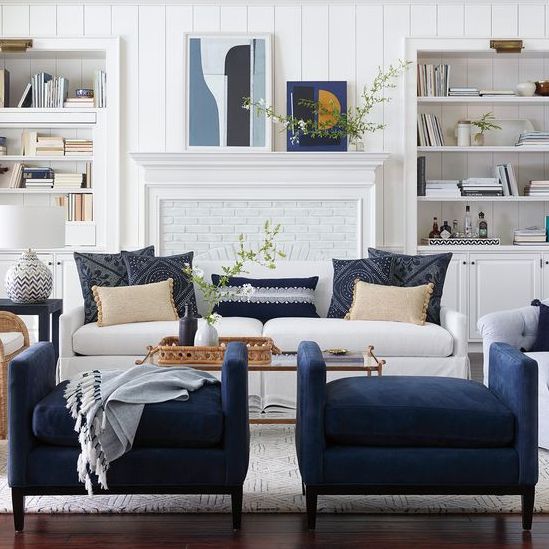 Image Credits: Serenaandlily
2. SMOKING RED
Indigo and red go together like peanut butter and jelly; they are both great on their own but when put together, something magical happens! The warmth of red beautifully juxtaposes the cooling and refreshing vibes of Indigo, thus giving you a space that is full of playful drama.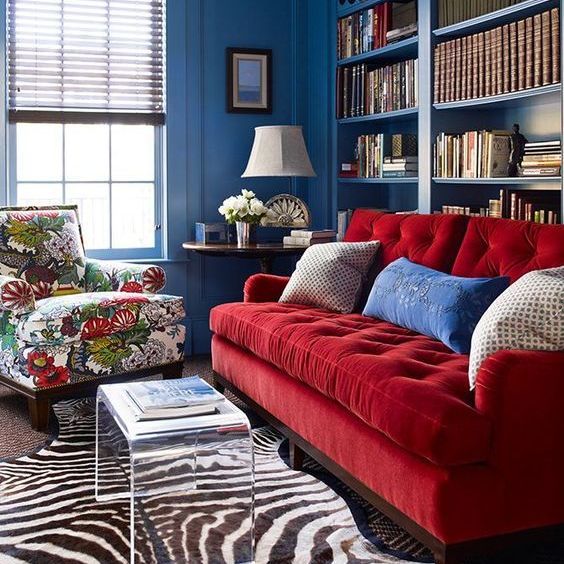 3. SUNSHINE YELLOW
Just like sunshine, yellow adds sparkle and energy to Indigo and together they can transform the look of any space into a striking visual, right out of a French country home.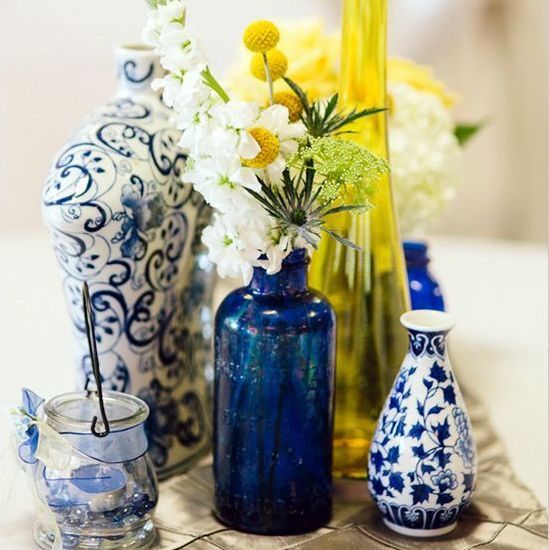 Image Credits: Weddingchicks
4. COMPLIMENTARY ORANGE
For an exotic and elegantly mysterious twist, pair the complimentary Orange and Indigo hues together. It is the right combination of colours if you want to infuse some Moroccan style to your spaces.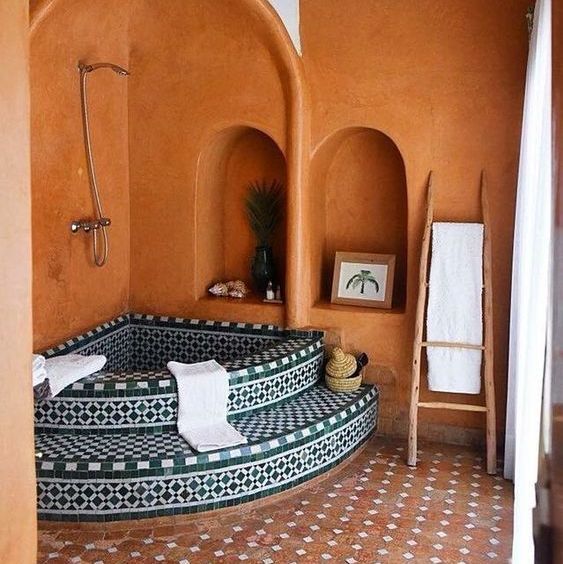 Image Credits: Rhian Beauchamp-Hughes
5. CALMING BLUES
Enrich Indigo base by combining it with comparable shades like turquoise, royal blue or azure to highlight and bring onboard the calming effects of the blue family. Indigo works incredibly well with every other shade of blue.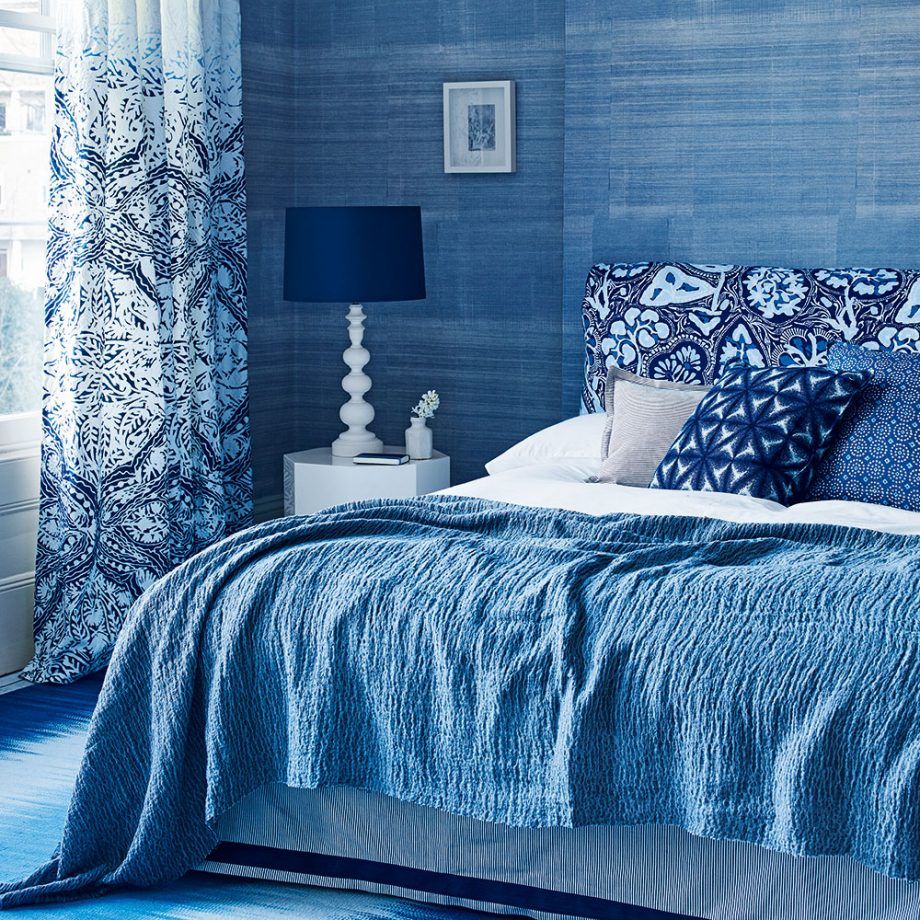 ---
USING INDIGO - PRO TIPS
• Opt for Indigo on walls in rooms that are meant to be cozy such as a library or personal den.
• Indigo also fits perfectly in a boho style décor alongside gold, metallic and bronze accents. If you adore a casual vibe then combine this shade with earthy embellishments and give an electric, global traveler look to your room.
• It is a glorious shade to use if you want a sea inspired look.
• Indigo makes an extraordinary gallery style setting as it enables designs and hues to truly stand out.
• Mix Indigo with soft colors for a classic look and bright colors for a modern look.
• Indigo can be warm and rich so don't get caught up in the idea that blue is a cool color.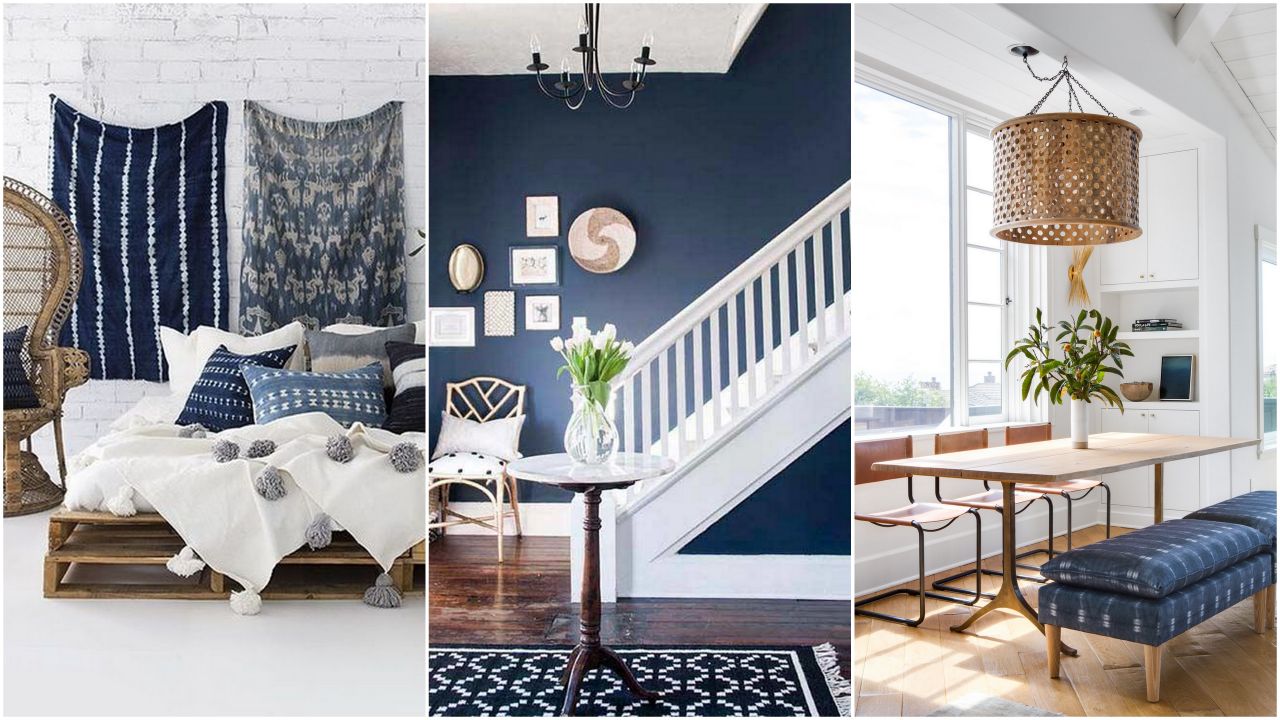 Image Credits: bhg | Myshabbylittlelife | chadmellon
Indigo can be both calming and exciting and it works for all ages, genders and design styles. The sheer versatility of this glorious color offers endless options for your own creativity. So wait no more and raise a toast to this moody and timeless décor hue!