Extending the Goodness of Basketry to Lighting #CurrentlyObsessed
Posted on December 14th, 2019 01:58 PM
We are amidst the rattan renaissance and this trend is certainly not fading soon! Baskets can fill up every last of your room. Incorporate the goodness of basketry in your home with one simple and efficacious way basketry rattan lighting! Gaining more and more momentum with its light and airy look, baskets are moving forward and are expanding into more select functionality, forms and colours. While raking in a natural feel, basketry handicraft breaks through a formal appeal by bringing in rich textures and bewildering patterns.
So, if you want to stay ahead of the curve, why not bring home some gorgeous hand-woven basket lighting for absolutely every corner of your interior spaces.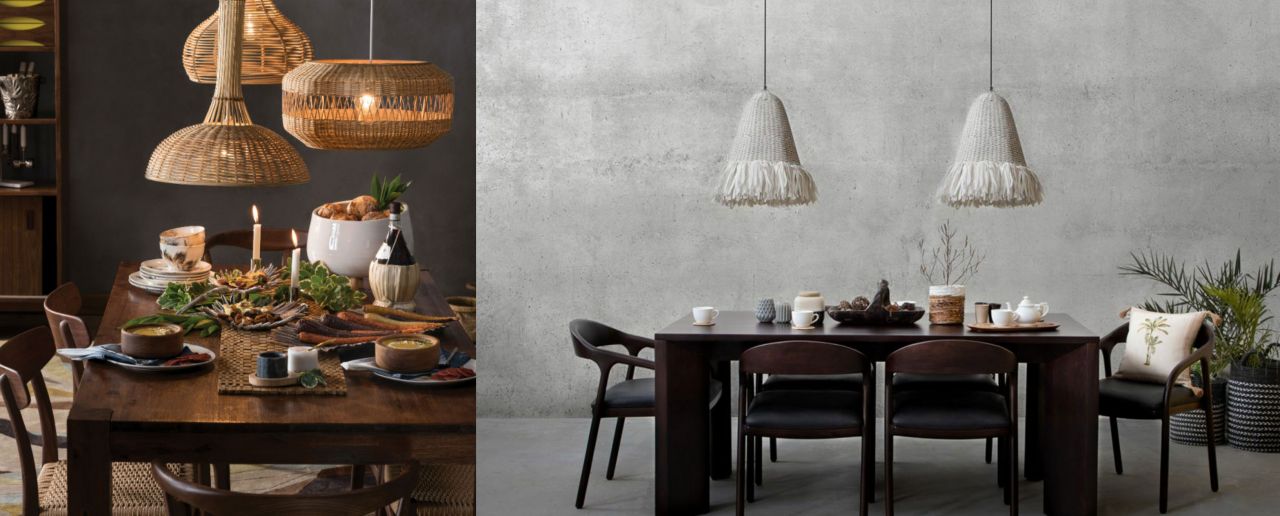 Image Credits: hayneedle | Gulmoharlane
THE FIRST IMPRESSION
A more relaxed, yet totally chic replacement for chandeliers, rattan or natural fiber lighting enhances and adds to the first impression of your home, your entryway. For larger spaces, tightly woven rattan chandeliers work like magic, while for smaller spaces, rattan pendants can make your spaces feel cozier, as they add radiance to your entryway while still drawing the eye upward to create the illusion of a taller space. But if you want to add a little extra visual interest to the area, intricately patterned rattan lampshades offer an attractive solution and add a stately presence, which also work well on consoles and shelves.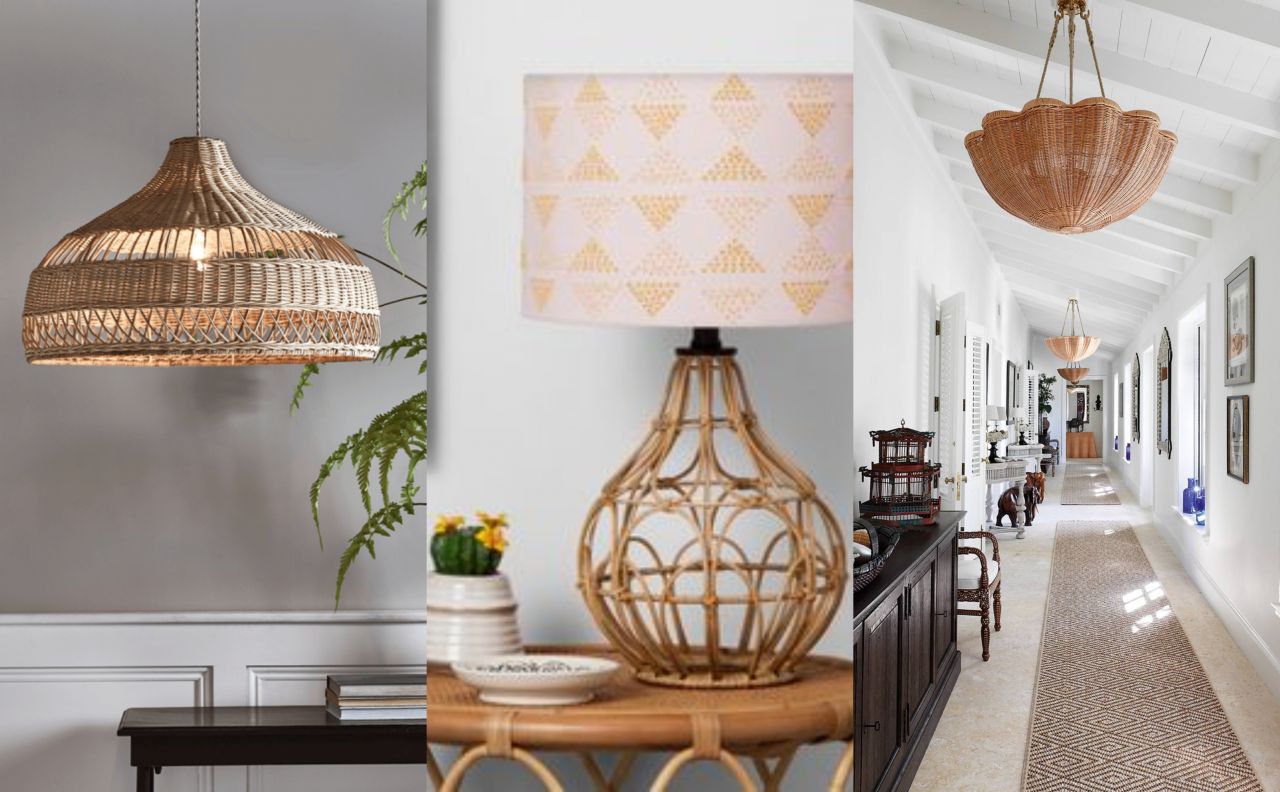 Image Credits: Coxandcox | Target | houseandgarden
WHERE FRIENDS & FAMILY GATHER
Living room is the one space where ceilings soar to great heights and this is where some hanging rattan pendants can create a sense of intimacy. The slightly irregular shapes and a handmade touch of each pendant can provide a lovely contrast to the many right angles that usually overpower this space. Moreover, complementing the hues of both metal and wooden furniture, these little thoughtful elements of continuity can make space feel cohesive yet creative.

Image Credits: etsy | woodesign | leclairdecor
YOUR PEACE DEN
Nobody wants an overcrowded bedroom but compromising on style seems to be absolutely out of question. Hence, natural fiber lighting can create a serene atmosphere, perfectly appropriate for this relaxing environment. We love the idea of 'imperfectly perfect' employed in this personal space and the woven pendant lights can definitely add a warm, laid-back vibe. Playing with the fixture's scale can also add a sense of drama, keeping the simply furnished room from feeling unfinished.

Image Credits: mooielight | urbanoutfitters | adoremagazine | etsy
EVERYONE'S HAPPY PLACE

The epitome of everything cozy, everything light, everything tasty, a dining table or a kitchen breakfast bar is a space that lifts your mood and hence lighting plays a huge role in the same. With a variety of wooden or metal textures throughout the space, the use of natural fiber lighting is a smart choice as it prevents the space from feeling overly styled and gives your eye some rest. Light emitting from its loosely woven strands is the oomph factor you'll need to host your cozy or lavish dinner meals…
Image Credits: theglitterguide | lovefrankie | biutifulshop
AL FRESCO
We often think of rattan as an outdoorsy material so it makes sense to have some outdoor natural fiber pendant lights and shades with your patio furniture. While it adds to the feeling of spending some time outdoors, it is also great for minimalist decoration and to harmonize a huge space at hand with its warm diffused glow. The best part, the basket weaves of the lighting fixtures can echo in the garden space beyond and with some vintage folding chairs you can accent the organic textures throughout, creating a perfectly undone look.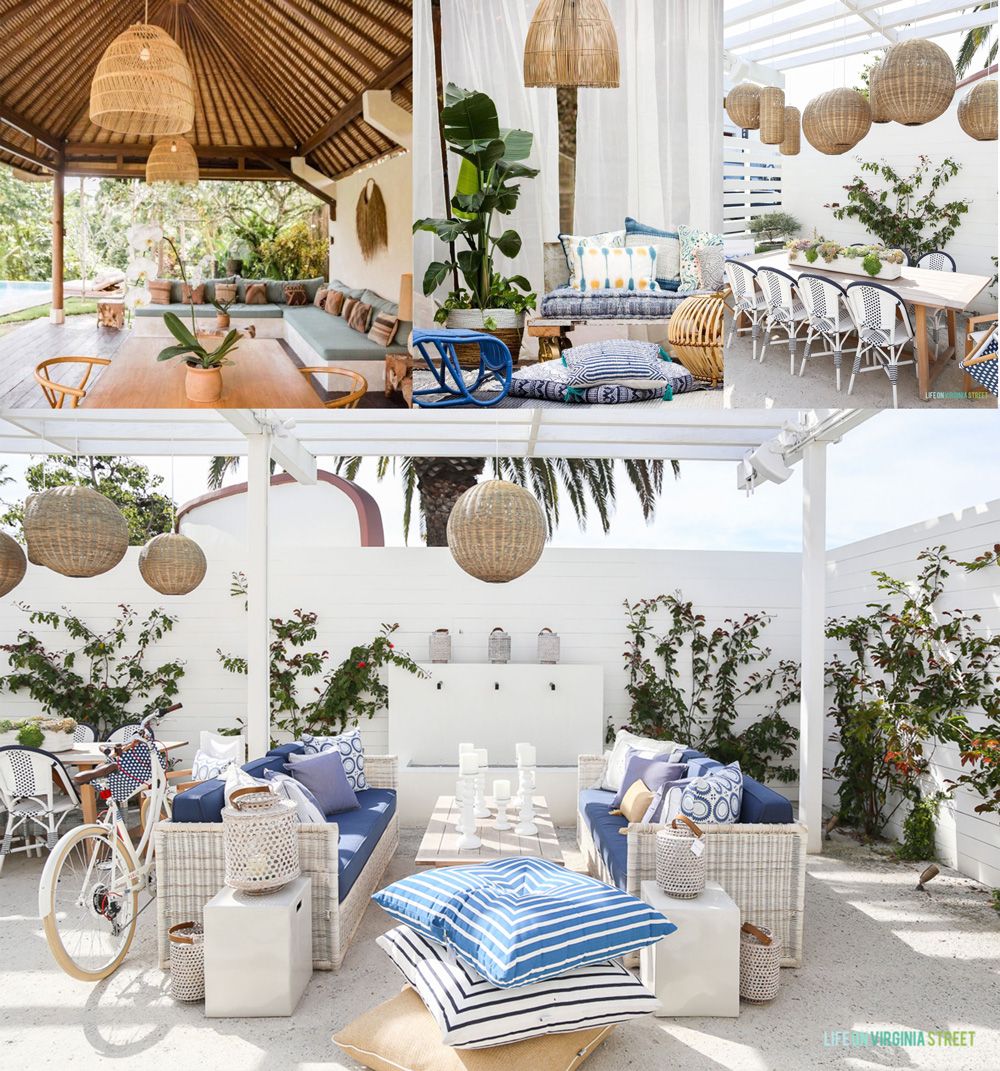 Image Credits: suakaliving | Etsy | lifeonvirginiastreet
YOUR WORK HEADQUARTERS
It is important for you to sit and relax while working, meeting or indulging in other work activities in your co-working or personal work quarters. Hence, some decently sized rattan pendants are spectacular in a space like this, which reflects a relaxing ambient which is great for a creative area. While the bulbs inside the rattan fixtures can provide enough light for working, its diffused mood light is great for imagination. An office full of right angles feels quite formal but some fun and offbeat pieces never hurt! Let some natural fiber pendant and floor lights be the hero feature of this space and prevent it from feeling too fussy and predictable.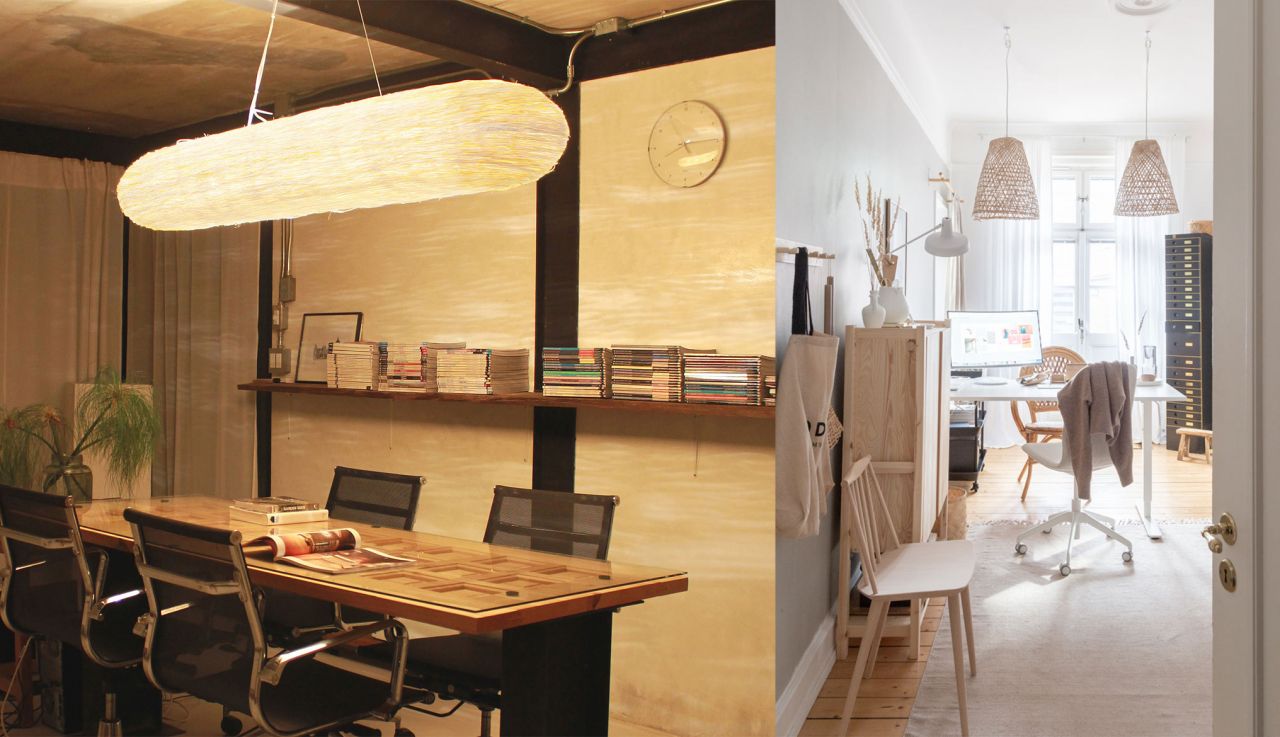 Image Credits: angoworld | myparadissi
Adding this texture is for more than just beach homes. Period.
Natural fiber lighting like rattan, bamboo and other woven grasses can add a warm classic element and provide a sense of casual freedom wherever you put them. So how will you use these trending ideas into your home? Find inspiration here.