Get to know SECTIONALS!
Posted on April 20th, 2017 06:10 PM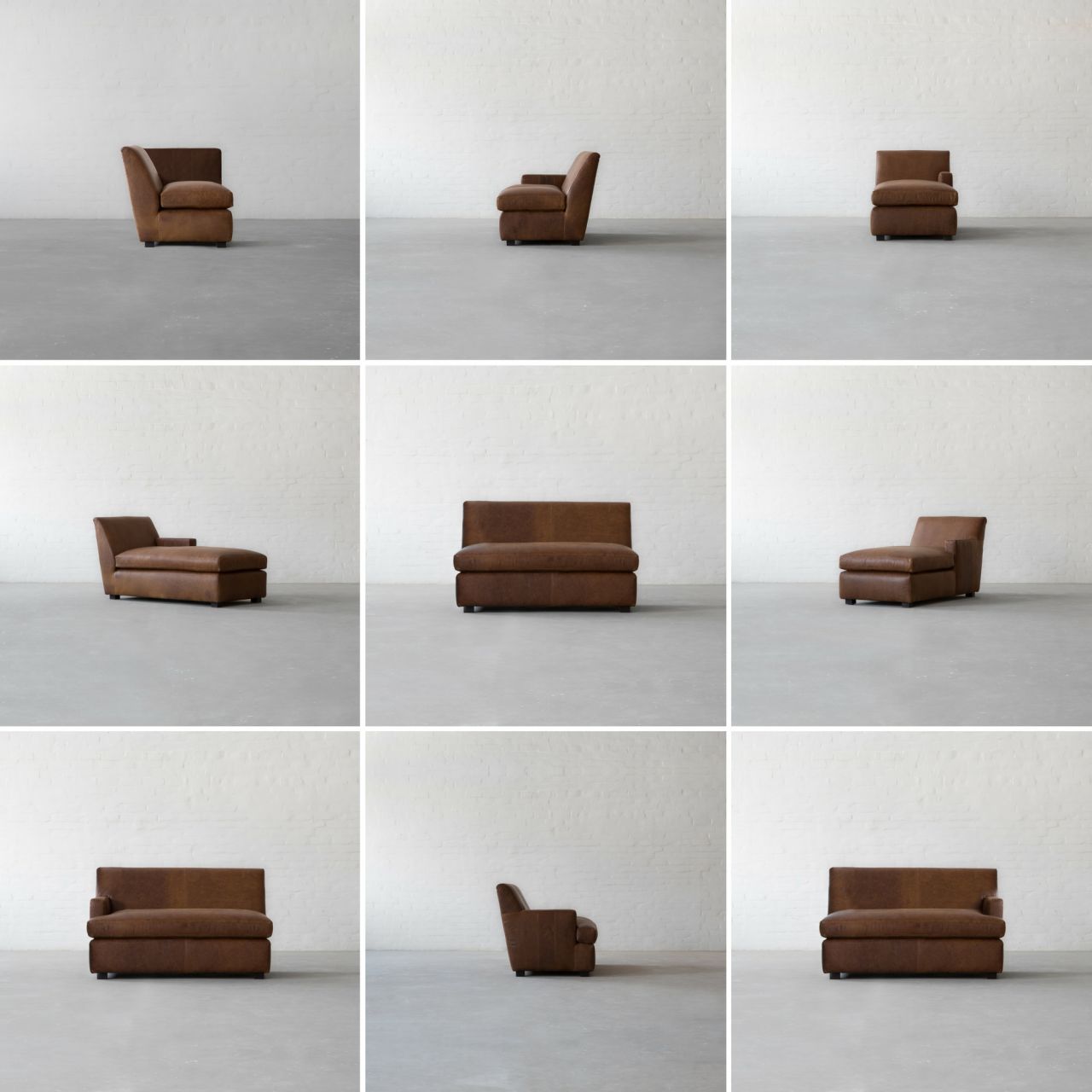 SECTIONALS
Usually made up of two or more sofas that could be pushed together to make a longer couch, a sectional sofa is every modern day home's first choice. Being so versatile in its permutations and combinations, a sectional style sofa is also the most practical of all upholstered furniture, for large and small living rooms alike.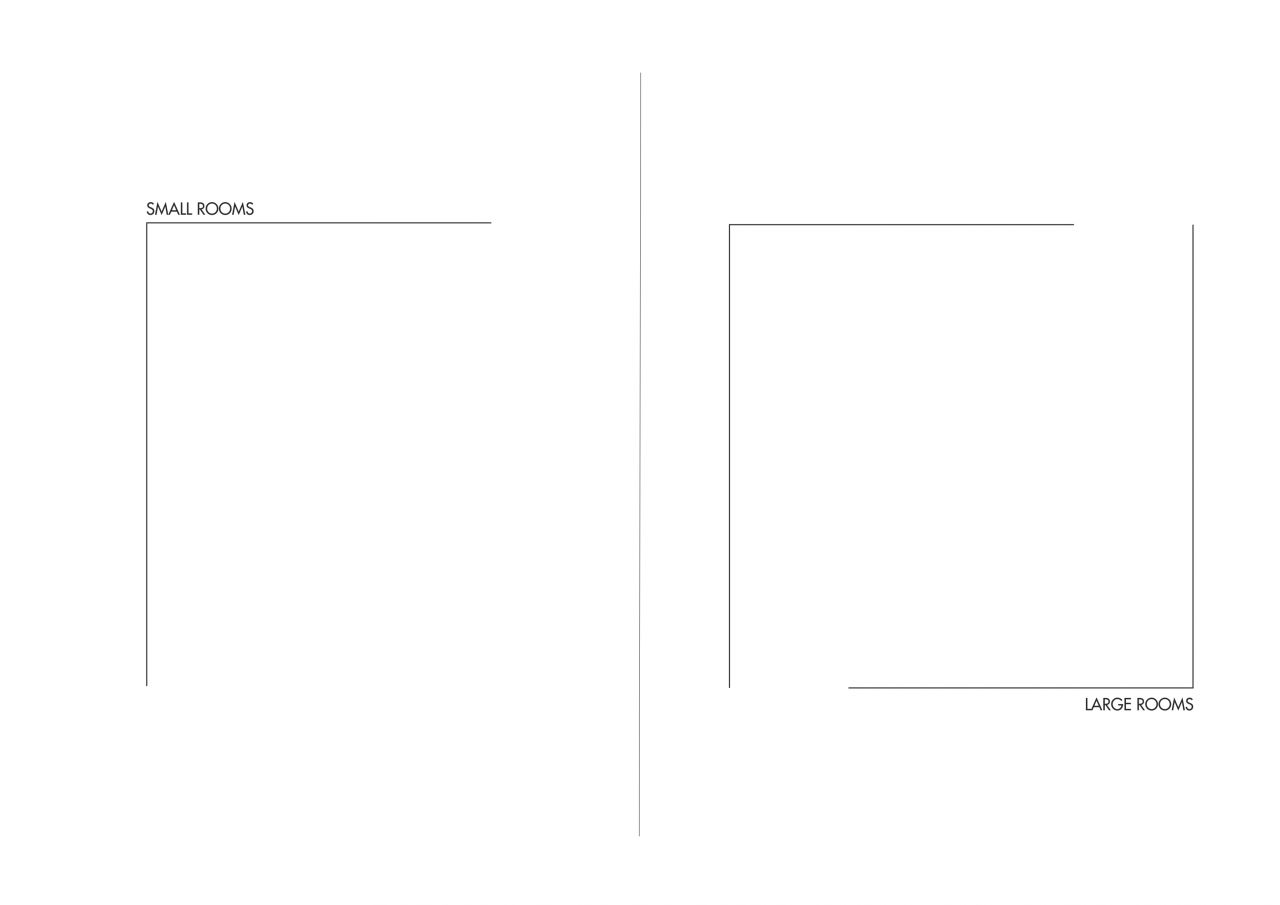 Introduced during the victorian era, and continued to be loved in the modern spaces over centuries, a sectional moulds and maximizes on seating, allowing smaller homes to utilize empty corners, which count when you have to fit a few additional guests. On the other hand, U and Square configurations add grandeur, create clean inner lines and help fill extra large space, which can be a challenge to plan.
Introducing
MANOR
Sectional Sofa
Our Manor is a contemporary sofa designed and handcrafted to maximise the seating for a large gathering as well as everyday lounging. Made in indian scruched chestnut leather, the solid hardwood base, anchors ample comfort and contemporary square arms, make it well suited to both casual and formal spaces.
Have a look at our pre-configured Manor Sectional Sofas.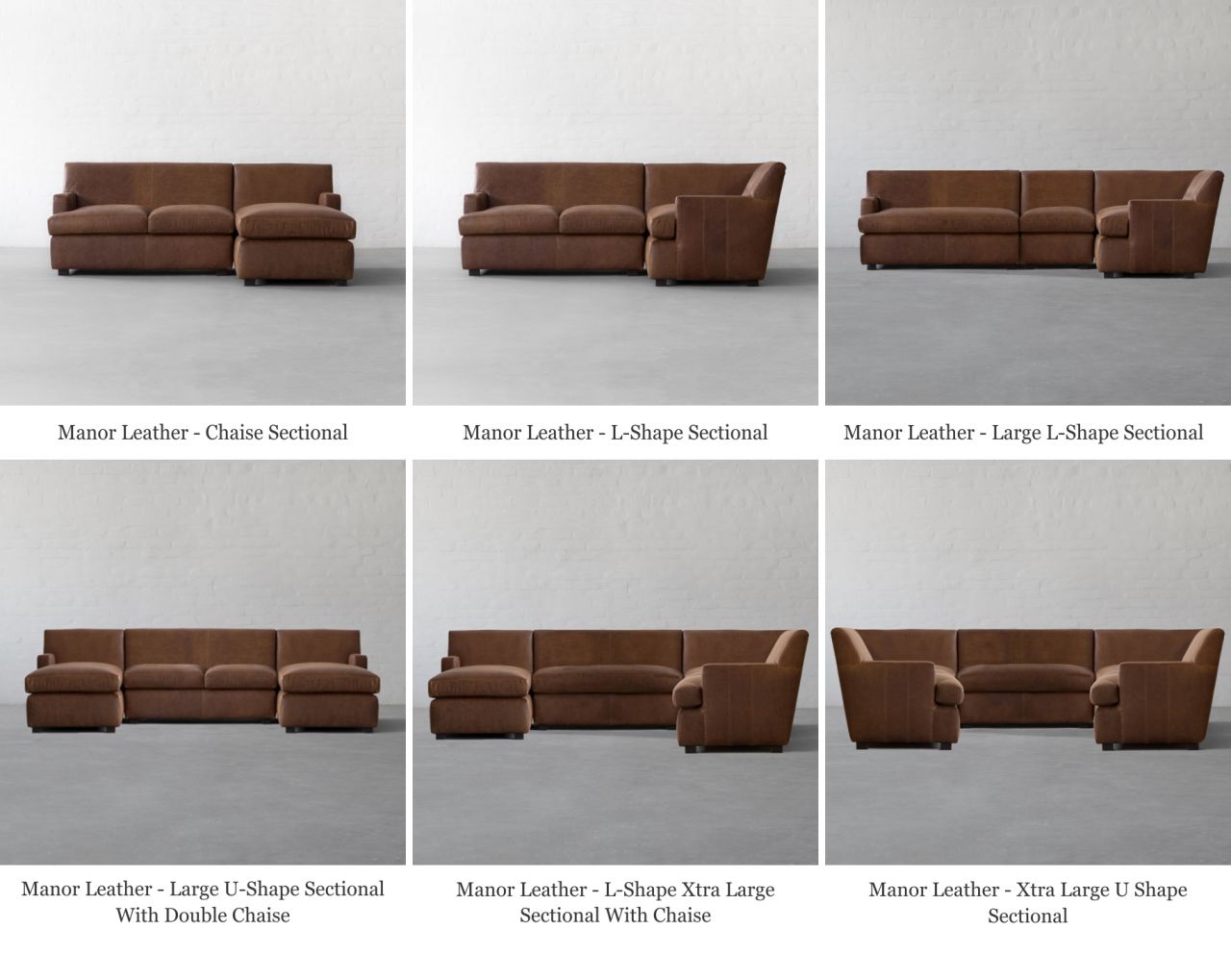 All sectional components are also available individually, allowing you to customize the configuration of your choice.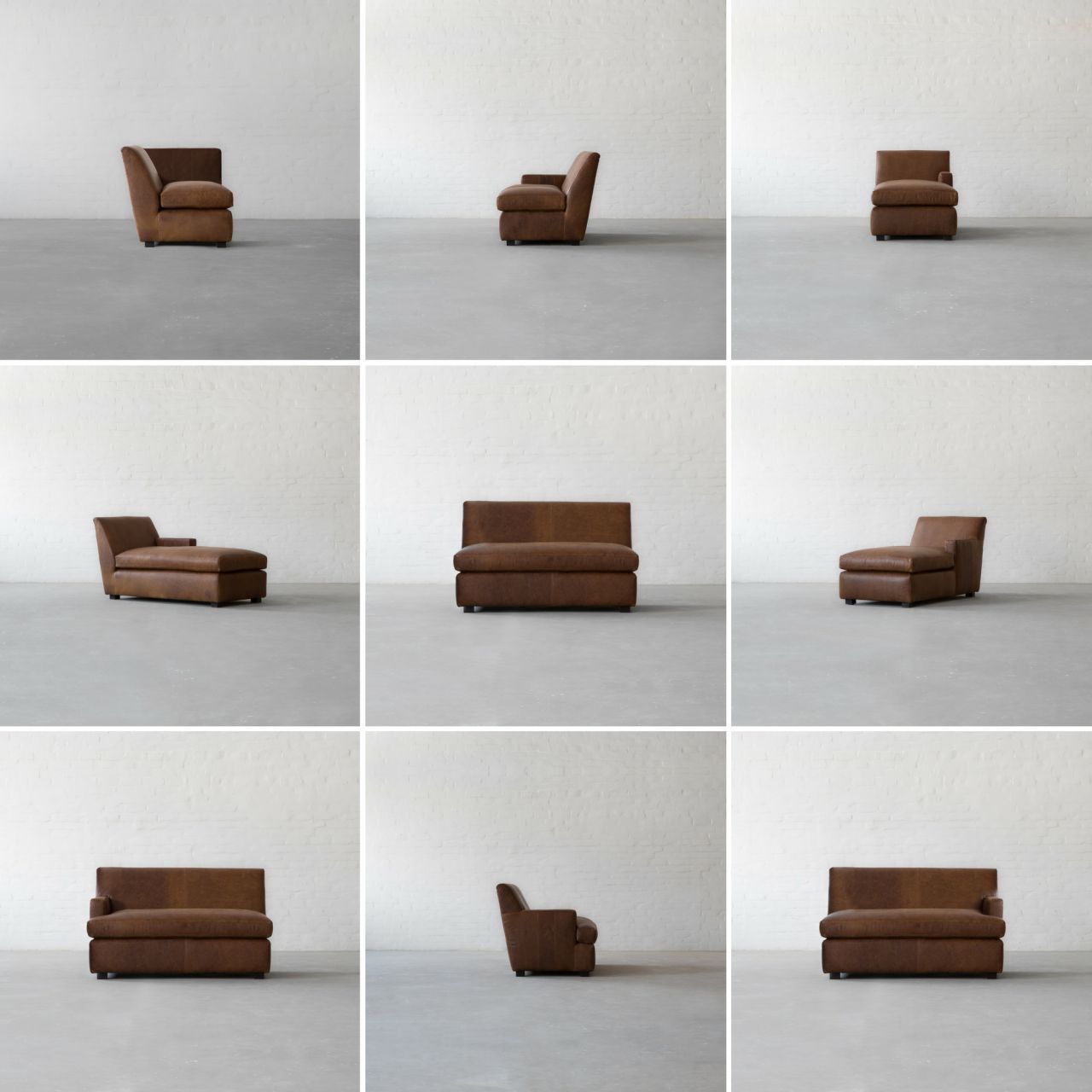 BUILD YOUR OWN SECTIONAL
In this section we provide you with the option of customizing the Sectional so that you can build your own sofa using different parts. depending upon your space and requirement.
HOW TO BUILD YOUR OWN SECTIONAL?
STEP 1: Build your own sofa using these parts based on your space and requirements. Choose from these shapes:

Left Arm Double Sofa
Single Armless Sofa
Double Armless Sofa

Corner Chair
Right Double Arm Sofa
Left Arm Chaise
Right Arm Chaise
STEP 2: Choose the fabric from the second menu. Remember to choose the same fabric for all parts.
STEP 3: Choose the fill from the third menu below. Remember to choose the same fill for all parts.
STEP 4: Add the parts to the Cart individually.
STEP 5: Review your cart and check if all the parts are ordered correctly, before placing the order.
DIMENSIONS

Left Arm Double Sofa: 53" Width x 34" Depth x 32" Height
Single Armless Sofa: 23" Width x 34" Depth x 32" Height
Double Armless Sofa: 48" Width x 34" Depth x 32" Height
Corner Chair: Width x 34" Depth x 32" Height
Right Double Arm Sofa: 53" Width x 34" Depth x 32" Height
Left Arm Chaise: 31" Width x 69" Depth x 32" Height
Right Arm Chaise: 31" Width x 69" Depth x 32" Height