Gulmohar Lane HOME DECOR Predictions ~ 2020
Posted on February 12th, 2020 12:02 PM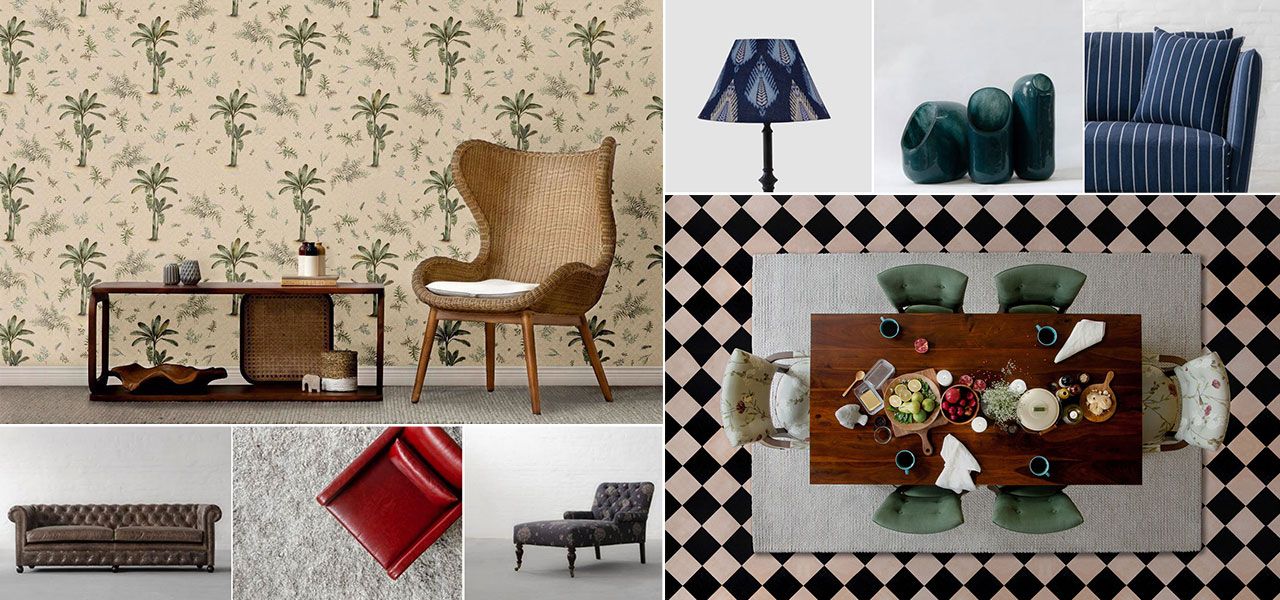 Each new season brings a synergy of renew, and the style quotient keeps evolving. We keep refreshing our interiors too, based on our lifestyles, places we travel to and most importantly the latest trends in the world of home décor.
Whether you love trends or will typically go to great lengths to avoid them, there are bound to be a few ideas on our list that you'll adore (and will continue to adore into the next decade). Continue Reading to know more!
VINTAGE ACCENTS
What goes around comes around! Expressly applies to home décor trends. A more of a positive enthusiastic nod to vintage and traditional detailing, like design rarity, utility, reeled legs, spindles and other things we see in the mid-century 1800s era.
The trend we predict this year: One or Two vintage-statement pieces and not all-vintage ubiquitously in a styled-look!

Image Credits: Gulmohar Lane | Gulmohar Lane | Gulmohar Lane
BLUE the Dazzling HUE
Of Course, you will see this shade a lot this in almost all things fashion! After all it is the Pantone Color of the Year 2020, and fortunately it's so versatile and poised a color. Blue provides the perfect contrast for interiors and exteriors in both modern and traditional homes. This shade without a doubt provides a stately look without going completely numb!
The trend we predict this year: Blue furnishings to experiment with creating a traditional yet bold foundation inside your own space — whether it's woven into an unexpected piece, upholstered on an elegant tufted ottoman, or patch-worked into a calming velvet pillow.

Image Credits: Gulmohar Lane | Gulmohar Lane | Gulmohar Lane
An expression of your Walls!
2020 is here to change your tune when it comes to wallpapers! You will see a trend of beautiful patterned, nature-inspired – may be floral wallpapers too. They are a good choice in powder rooms, foyers and bedrooms also.
The trend we predict this year: Wallpapers are basically a celebration of artistry and are a visual treat. They will appear on entryways, living rooms and corners of home; we envisage!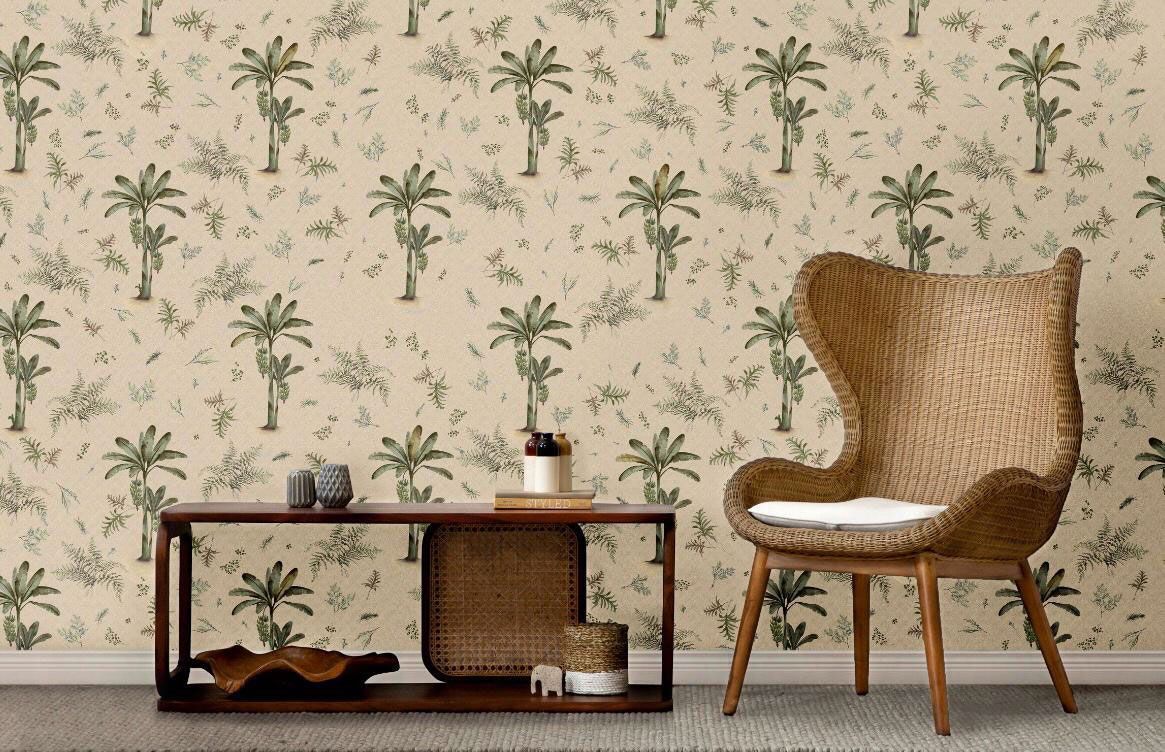 Image Credits: Gulmohar Lane
High-Contrast Décor
High-Contrast designs are having a moment – which means if you wanted to paint your home darkest grey, now is the time to give it a whirl. For a long time, we have seen whites and whites in décor, but now you will see a contrast playing well Like for example a blue sofa and a contrasting solid wood in a dark stained finish and a light-colored accessory!
The trend we predict this year: Darker furniture, lighted consoles and coffee tables. Or perhaps a darker wood finish and a lighter upholstery. Either way contrasting can be a test of creativity and a fun, adventurous take for interior designers to accomplish.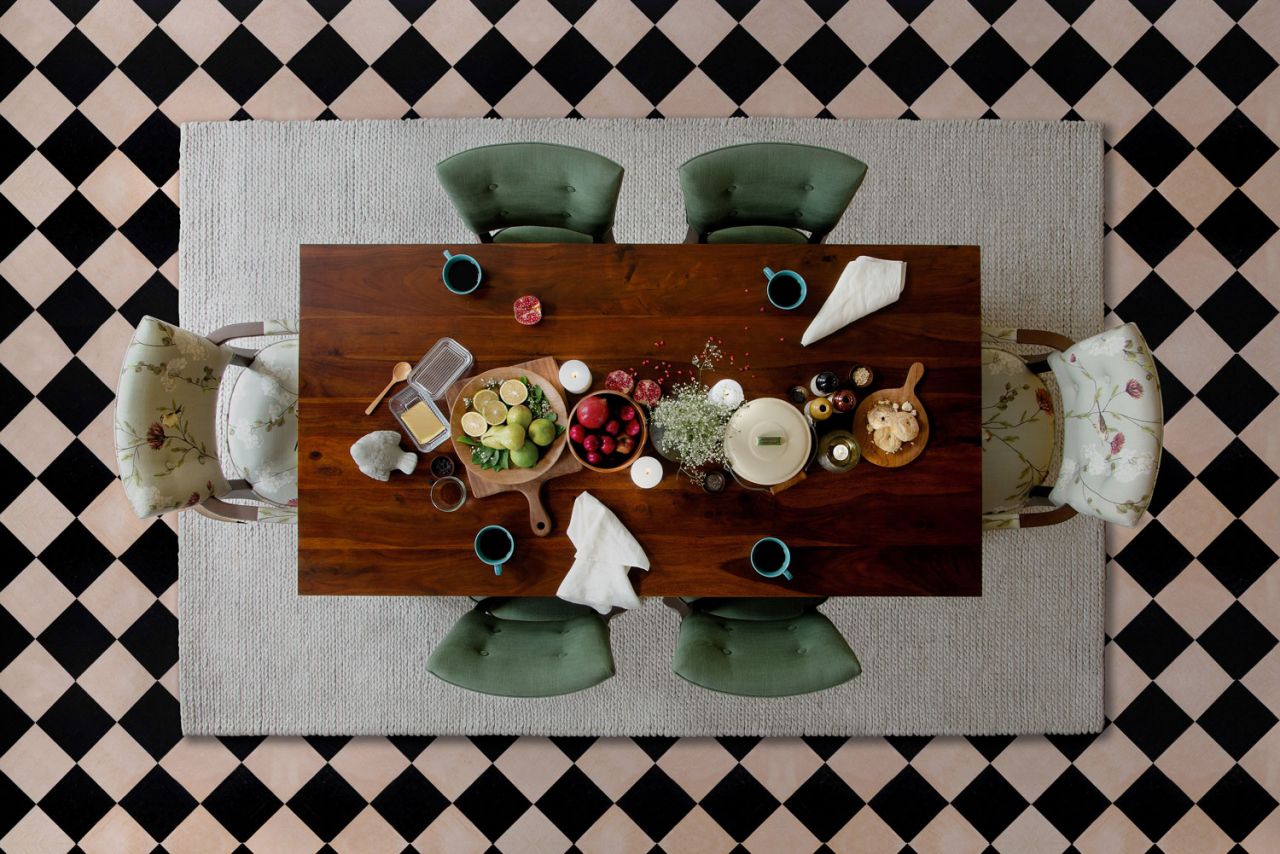 Image Credits: Gulmohar Lane
Rattan and Wicker
The breaking news is that natural materials like cane, rattan or wicker don't need to be relegated to the veranda, patio or outdoors. These materials are having a resurgence and warmly ruminates the fond memories of grandma's stories. Evolved into fresh and exciting ways, you will find these materials appear in chairs, sofa's, beds or lighting and everything else really.
The trend we predict this year: A perfect layer to poise modern and traditional styles. You will find natural materials like rattan appearing in conservatory furniture styles, and for indoors!

Image Credits: Gulmohar Lane
We hope some of our predictions have enthused ideas that you will be mixing-in with your list of home décor styling to-dos. Do share your comments below and let us know what you think will be the most trending of our forecasts this year!