How to Velvet
Posted on February 8th, 2020 11:05 AM
"Absolutely Imperial!"
This is what comes to us when we think of adding something as captivating as Velvets to a living space. Add a myriad of velvet accents to create
classic elegance.
Even after centuries this magnificence is in vogue.
Not only is velvet a timeless material, it also adds lush, warmth and layers of texture to any interior style. And if you think velvet won't work for your style, keep reading! With this blog we bring you tactics and beautiful ways to make velvet work; lets resound an elegant vibe to your home, with velvet!
HOME STYLE: LAYERED & CHOICY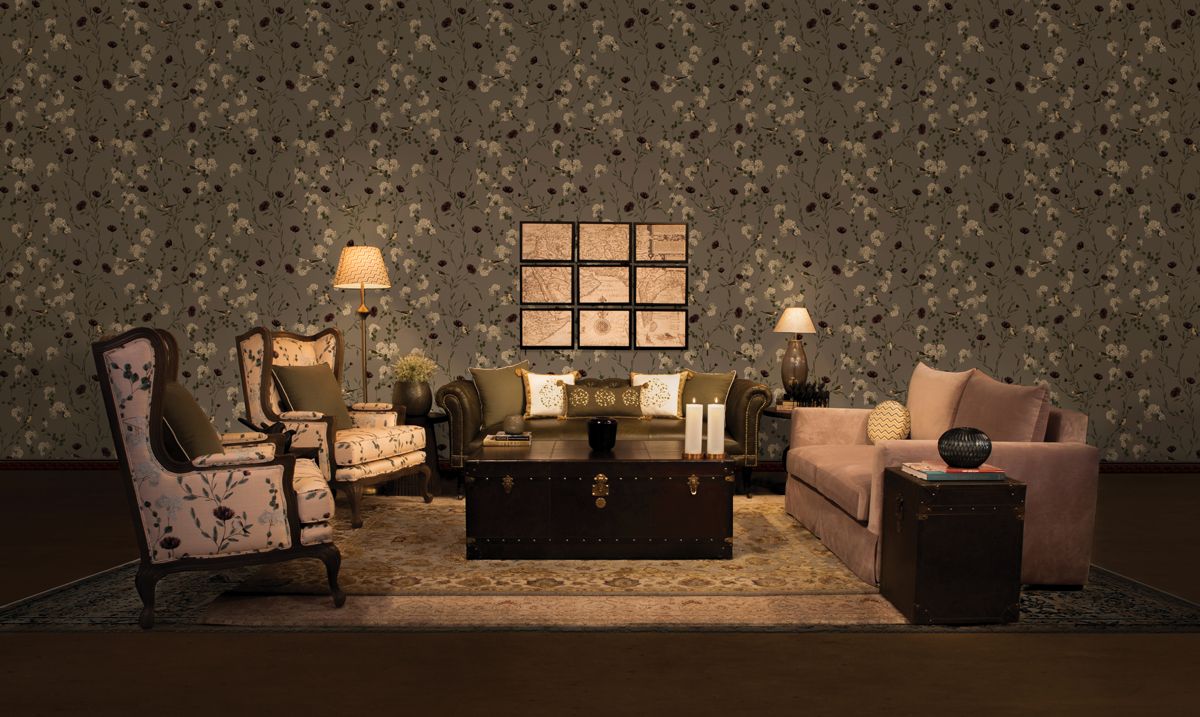 Image Credits: Gulmohar Lane
When you are looking to create an eclectic look and want it to be warm & welcoming, create layers with a mix of unlike textures and materials. Try working-in velvet alongside your leather, fabric, metals or even rattan. It is important to regard the colors that ally with your current palette.
How to Velvet: One statement piece in Velvet, like a sofa.
HOME STYLE: LUXE & GLAM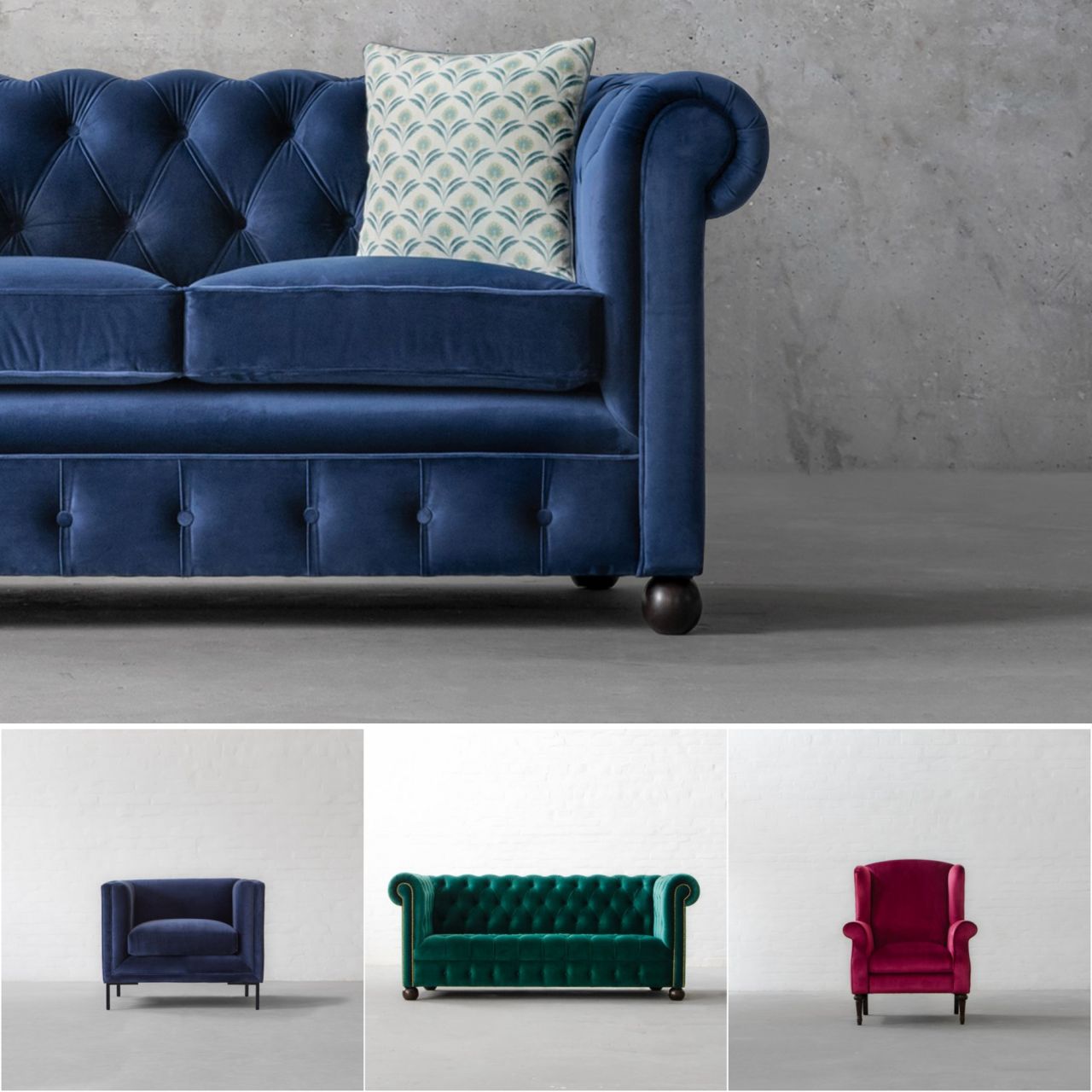 Image Credits: Gulmohar Lane
Now this look is all about fashionable aesthetics with rich textures and velvet is the best option to add a glaze of charm in your living room. Go for furniture with fierce tufts or bold jewel tones with the classic velvet upholstery option. Anyone feeling the luxe & glam?
How to Velvet: Add it to your bedroom, living room, dining – really anywhere! More velvet, even more the glam!
HOME STYLE: WARM AND PASTEL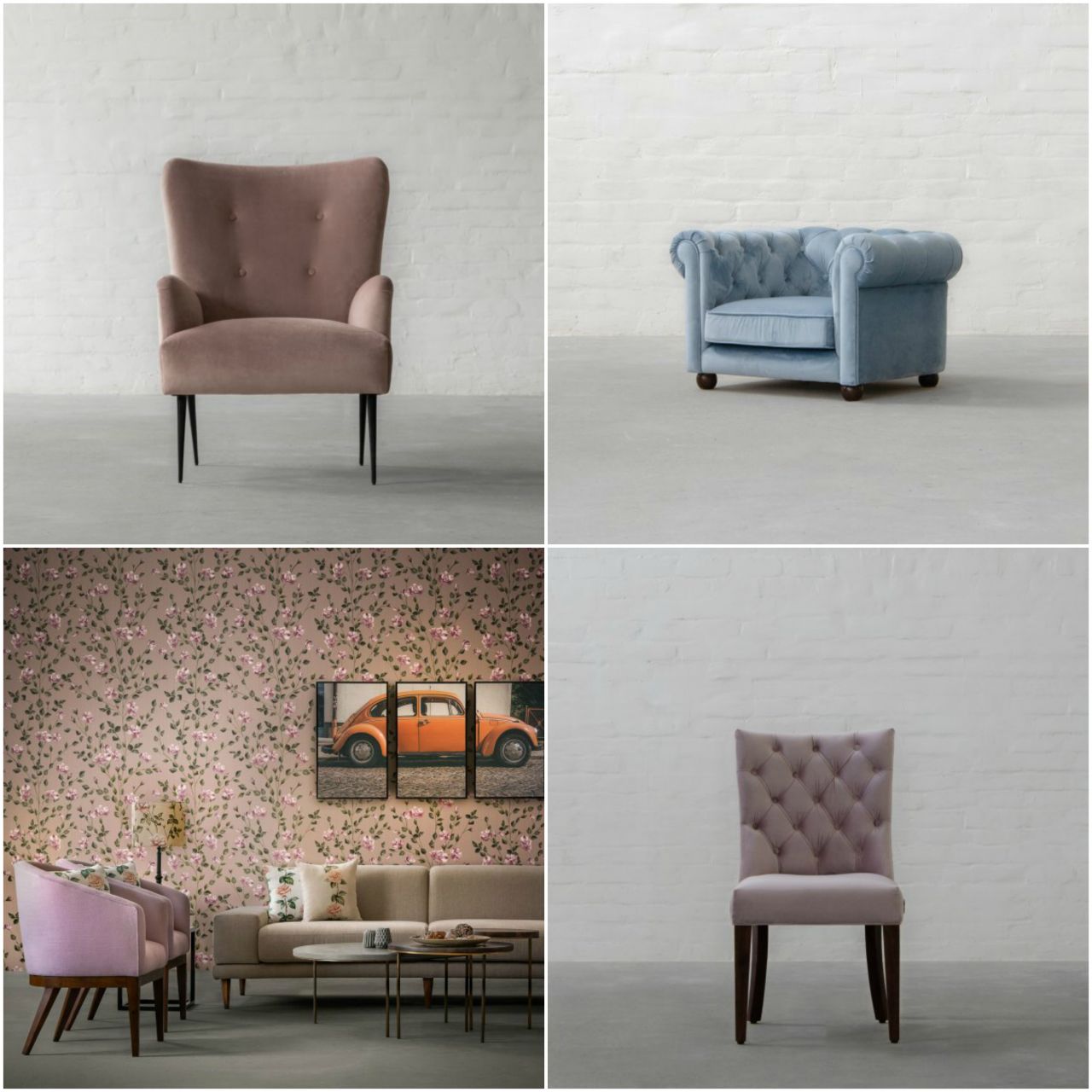 Image Credits: Gulmohar Lane
Warm and definitive, this home style is all about subtle hues and unlike the previous style. Drape your furniture in velvet, but this time more muted, neutral or pastel colors for a graceful look.You can always pair these with a classic leather chair or forest green cushions or even a rich rug.

How to Velvet: Undoubtedly, accent pieces in pastel colors. These also bring in old-world allure and a warm feel to homes.
HOME STYLE: SLEEK AND INDUSTRIAL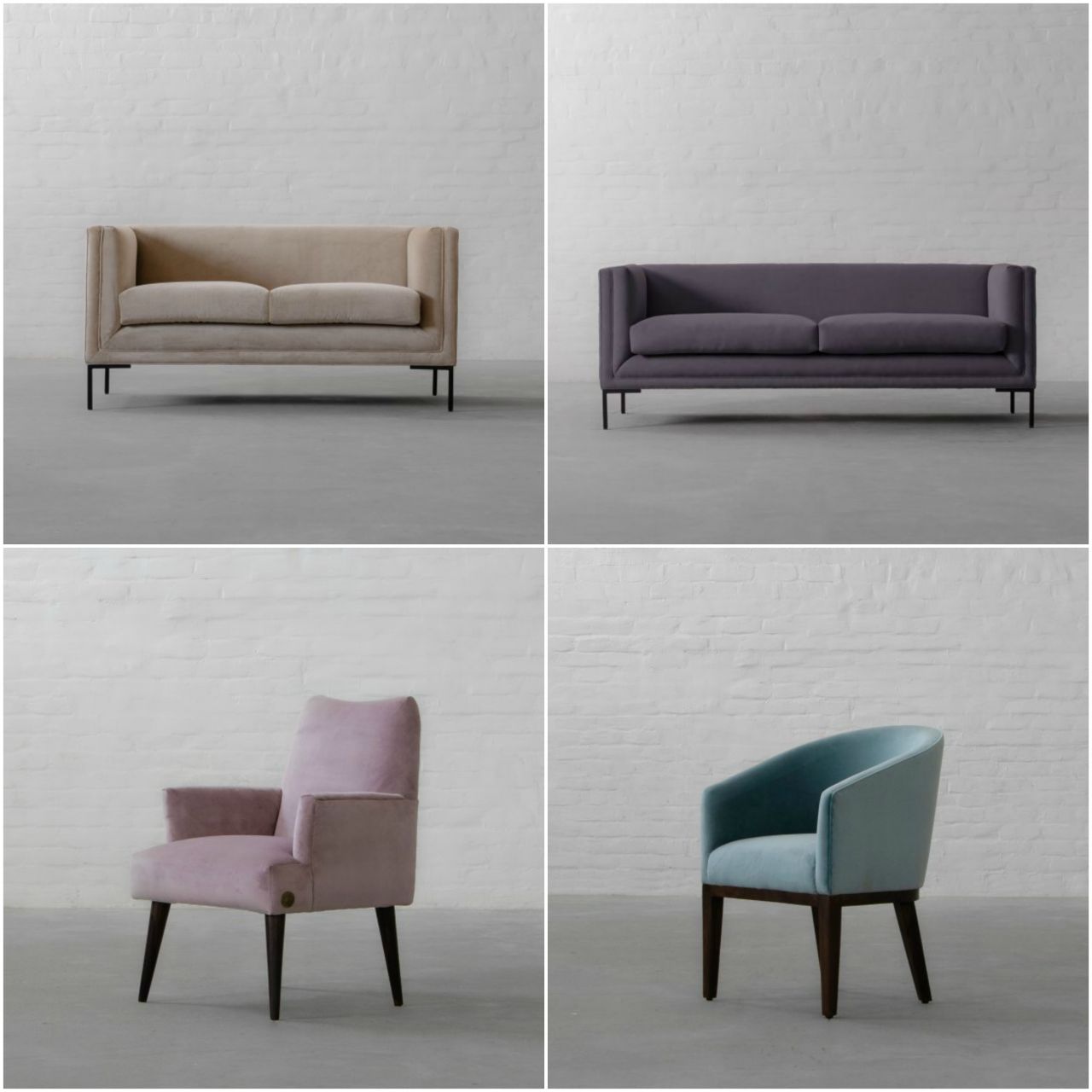 Image Credits: Gulmohar Lane
An industrial-look enthusiast might not find velvet to fit-in with a clean-lines, sleek-modern home décor style. On contrary we claim that velvet may actually add an unexpected coat of balminess without taking away the industrial roots. Needless to mention its rich texture will instead break the strong lines and too many angular shapes in an industrial space.
How to Velvet: Stick to velvets in nonchalant hues, such as slate, graphite, and blue, to maintain the industrial appeal or for a pop of color, add an emerald velvet dining chair.
Ready to include velvet in your home yet? If yes tell us which style are you espousing; share in the comments below. Browse our velvets on
www.gulmoharlane.com
for more inspiration!