Imagine life without prints and patterns?
Posted on September 24th, 2016 02:51 PM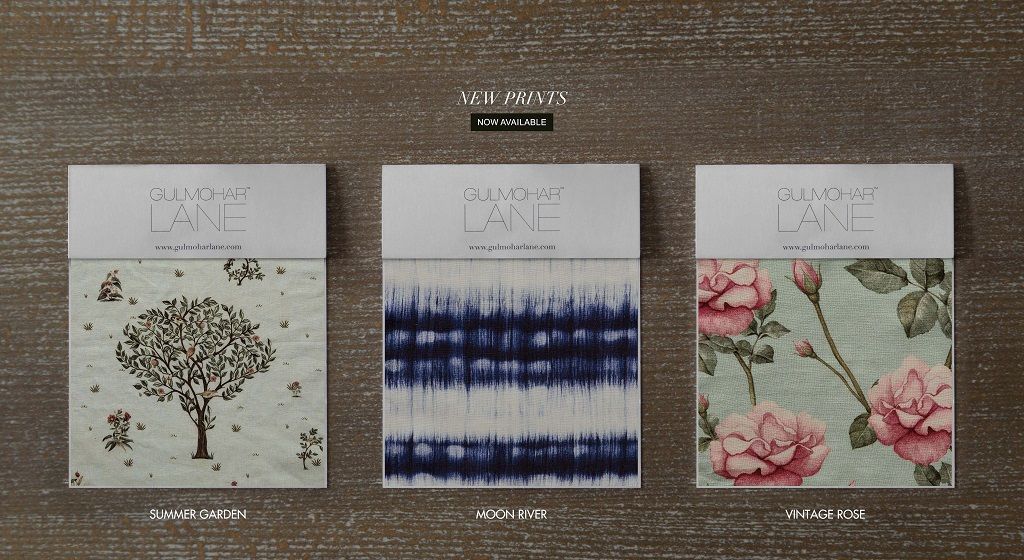 Imagine a life without prints and patterns, just a world full of solids, from lovely beige to navy, bright oranges and mustards and even teals, but NO PATTERN. Feeling Suffocated at the sheer thought of it?
We at Gulmohar Lane bring to you Three New Print Stories this festive season. We thank our enthused design team for introducing them right in time so you can plan ahead and be prepared to play host for the coming festive season. Which is right around the corner! Let's introduce you to our new print stories…
Summer Garden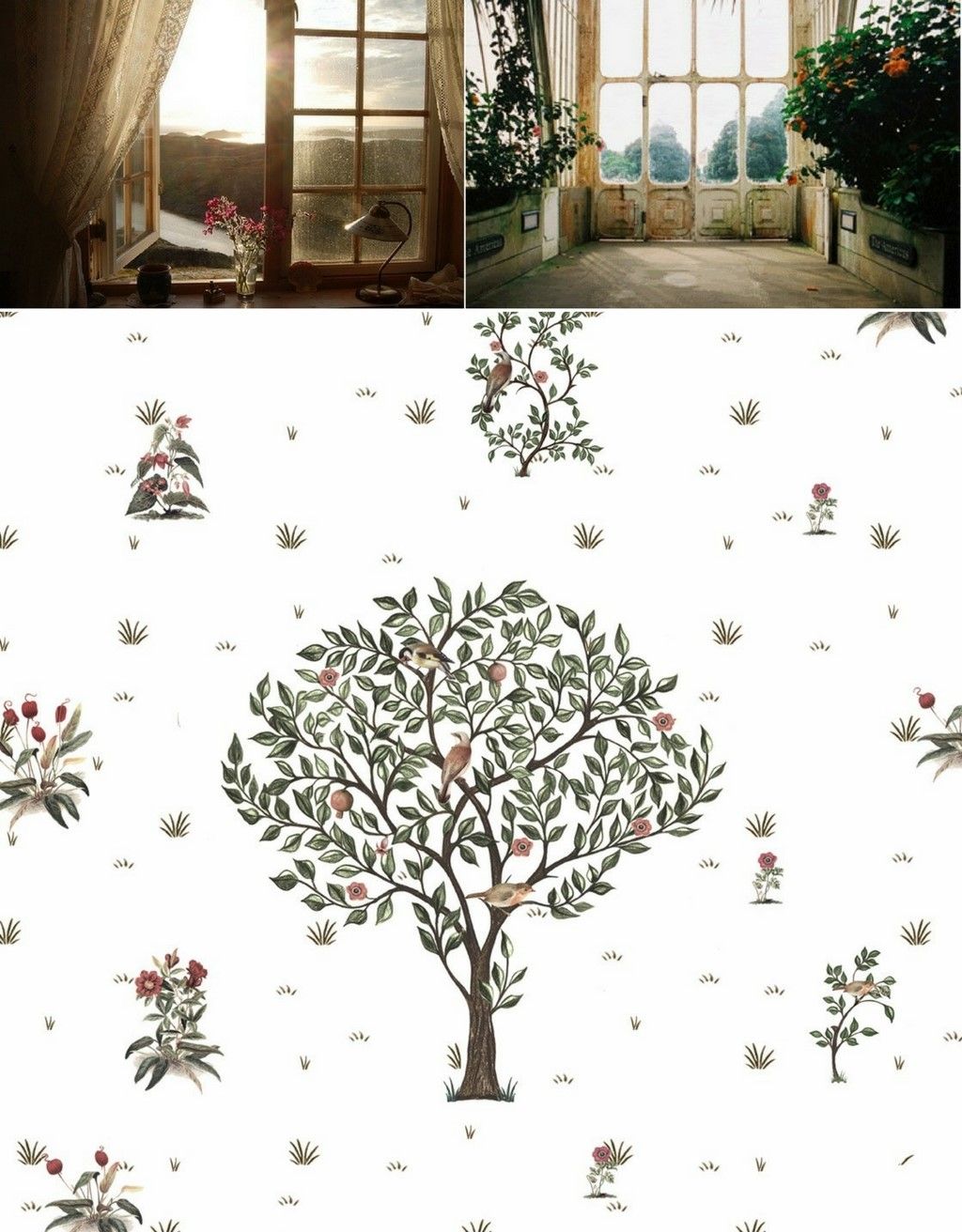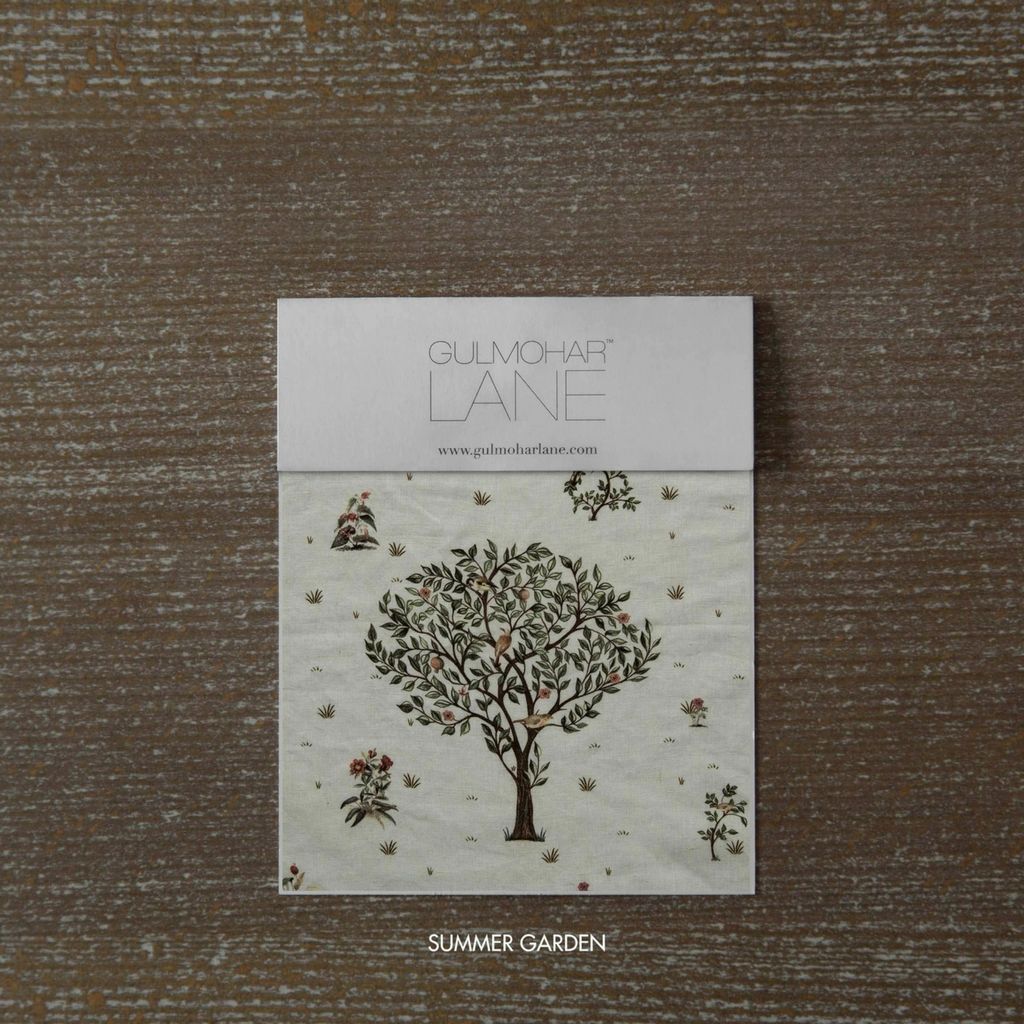 Bathed in brilliant sunlight, colorful blooms spread like an open umbrella, tall grass in the meadows, swaying leaves, chirping flocks of birds flying in a-symmetric patterns of their own. On the other side we see dancing butterflies, playing hide and seek, landing on flowers and wild cherries, wooing and flirting. Sounds of distant picnics by the stream, under the filtering rays of the sweltering sun, a perfect escape from the daily chores, laze and haze on a Summer Garden, enjoy the cooling effects of lazing on natural fabrics.
Moon River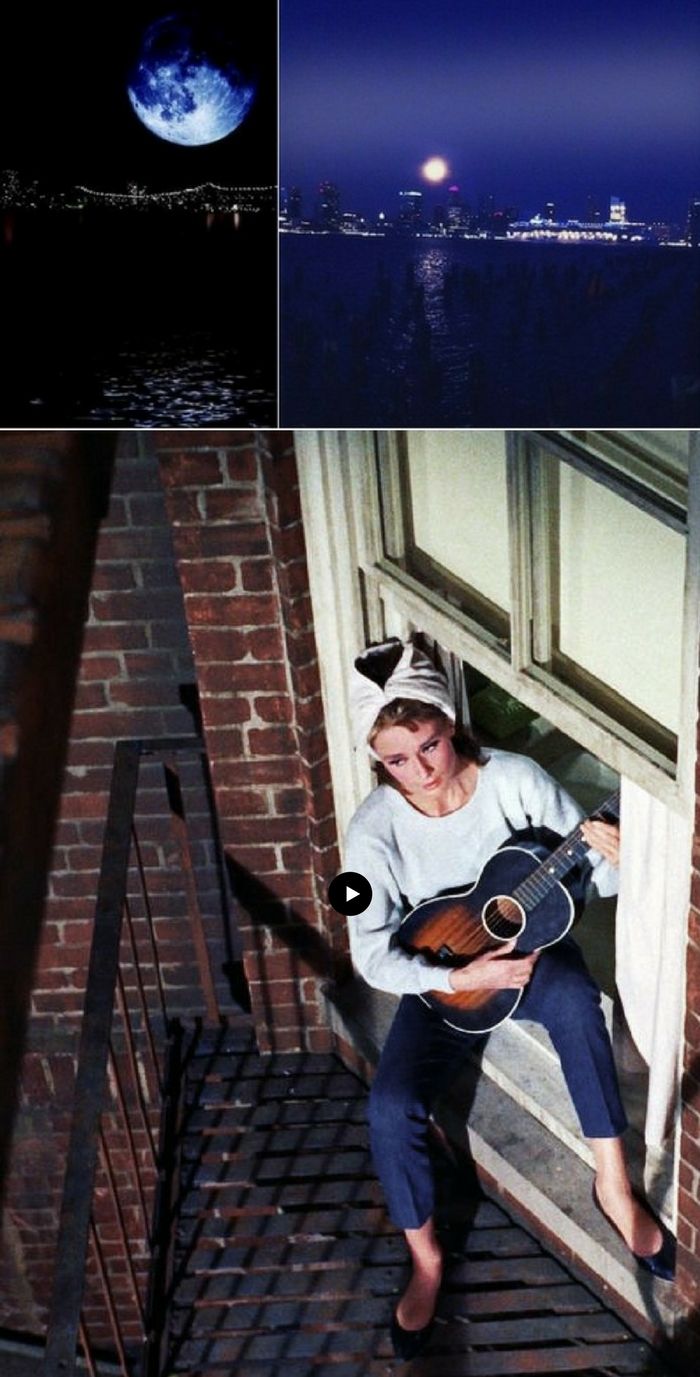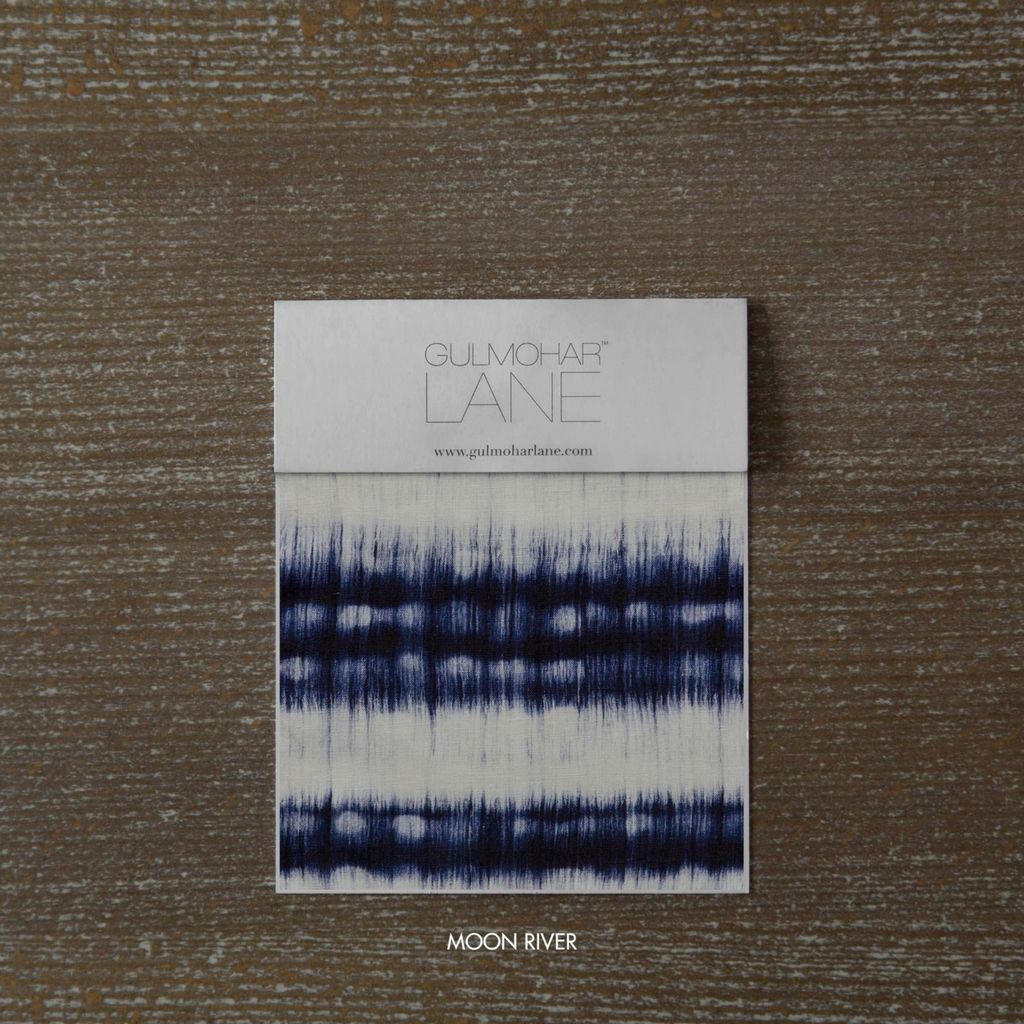 Nothing can take you back to classic effortlessly than classic movies. Audrey Hepburn's Moon River song from Breakfast At Tiffany's has the power of a time machine. With our new print inspiration we take you back to classic Navy & White, only this time with a romantic twist created through the shaded pattern. Here we've taken the traditional Japanese Shibori look to soften the otherwise bold Navy. Our Moon River lends itself from Boho-Classic to Exotic depending upon the décor look you bend towards. Give your loft a romantic turn, this fall.
Vintage Rose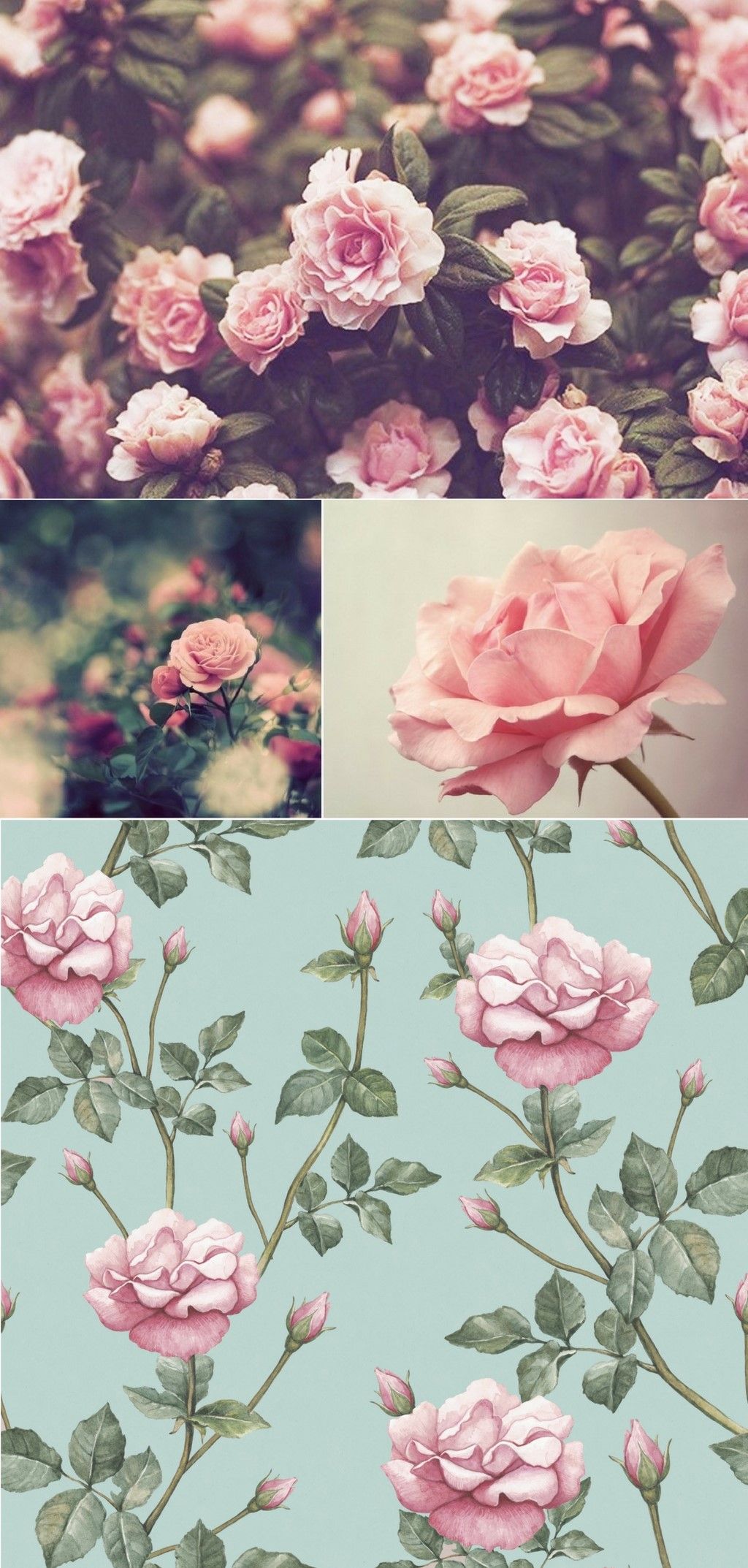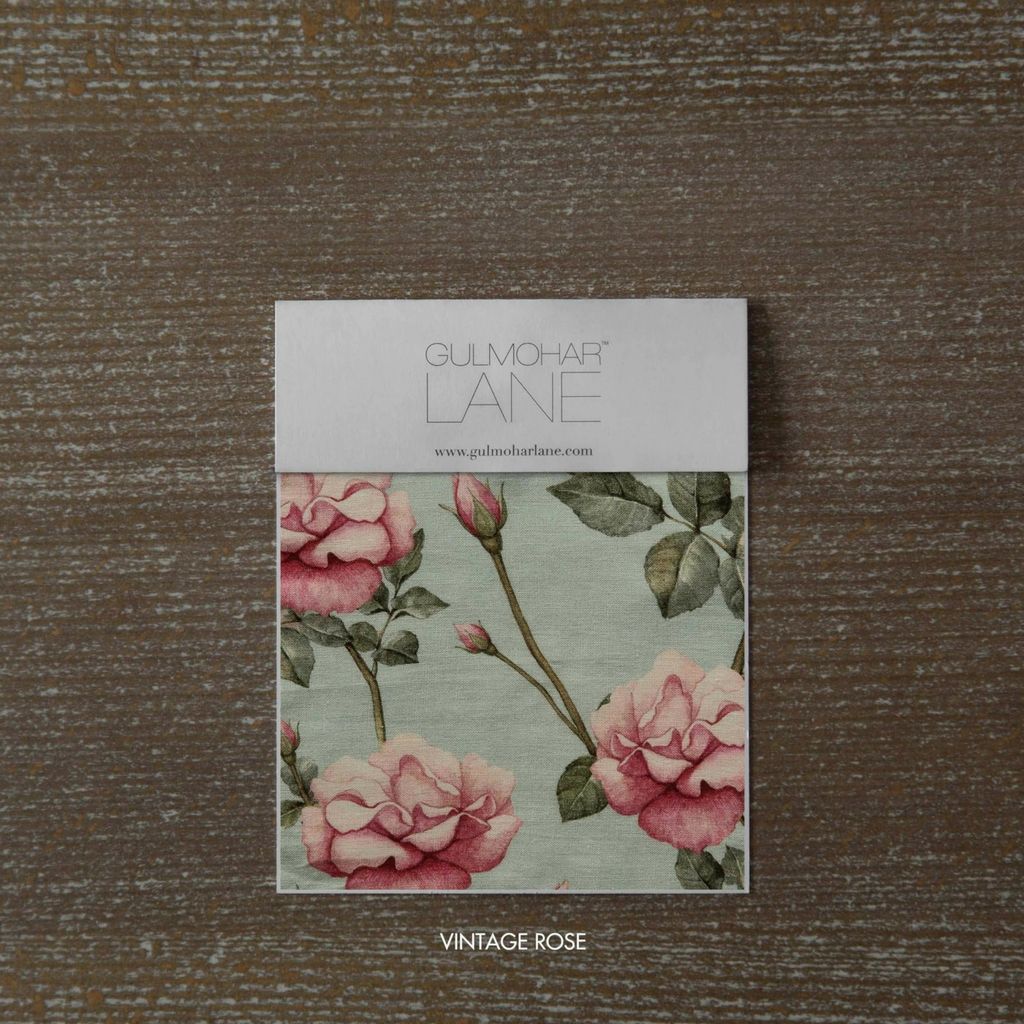 The simplicity of pastels adds a delicate and romantic effect to room interiors, and vintage floral definitely has a touch of romance about it. Though most of us prefer to play it safe with browns & neutrals- but don't be in a hurry to dismiss this abundantly gorgeous trend. After all, nothing lifts the heart like a colourful pattern and, if you use your design smarts, it'll make your living room lovelier for the coming festive season...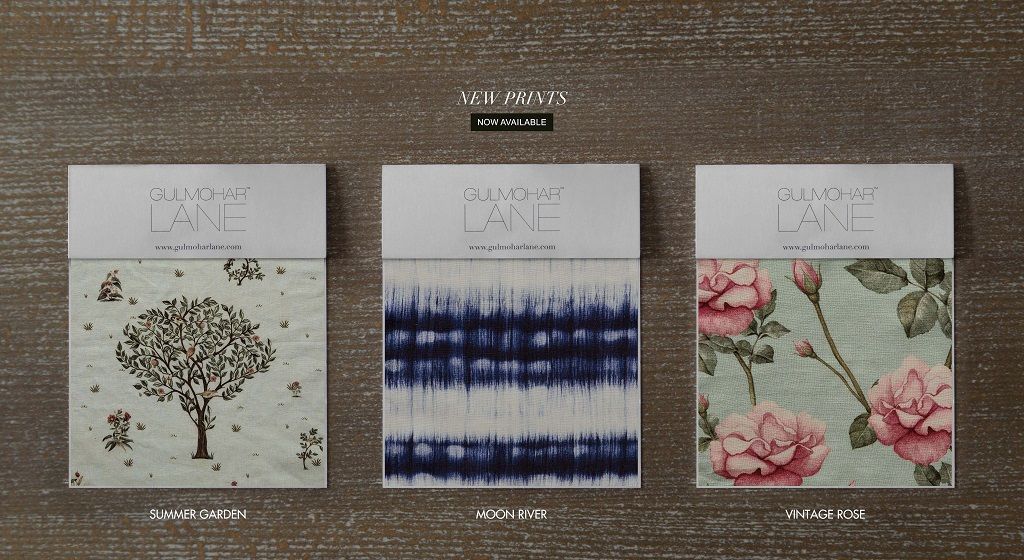 Gear up for the festive season and re-decorate your home with these gorgeous prints. Stay tuned for our next newsletter where we will show you how these prints take shape into beautiful forms.