Lets take an off-route with Handmade Natural Chairs
Posted on November 30th, 2019 10:34 AM
Moving towards individuality - pieces that are one-of-a-kind are becoming more valuable than large scale produced goods; the art of making objects with great care and consideration has become crucial to us, as consumers, today. And also this is what makes us look distinct and adds a personal vibe to interiors.
Today cleaner lines and multifunctional furniture and are more appealing and we are moving towards the theory of 'Less is more'. Furniture that brings a sense of warmth and aesthetic to a living space is being embraced.
BUT, WHY RATTAN & BAMBOO?
Sustainability and organic nature are reasons enough to add rattan and bamboo furniture in your home and they come with added upsides. Not only you will get a feeling that you are settling on furniture for a good cause, but you actually getting more resilient furniture when you choose these natural materials.
Still not sure? What if we tell you that your style doesn't need to be compromised when you work with natural fiber furniture and accessories for your home? Here is how…
LIVING ROOM MAKEOVER
Bamboo & Rattan's inherent rustic beauty and a raw appeal that balance almost all décor styles ranging from mid-century modern, cottage chic, farmhouse, transitional, contemporary, coastal and even industrial. Lighter in weight than the other furniture materials, they also occupy lesser visual weight and let your eyes rest, thus breaking heavy upholstered, weighted anchor sofa and wooden centric looks in an effortless and breezy way. You can easily mix our bamboo and rattan chairs with our Long Island slipcover sofa and our bestseller Soho sofa for a more relaxed and cottage-inspired look but when paired with our transitional Norway sofa, the same chairs can look midcentury modern.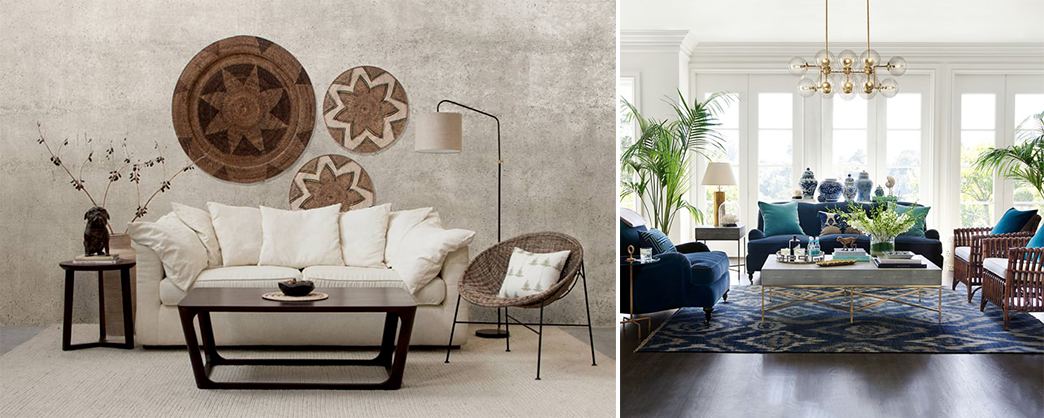 Image Credits: Gulmoharlane | williams-sonoma

Image Credits: mcgeeandco | IKEA | Instagram@threebirdsrenovations
BEDROOM RENEW
Bamboo and rattan don't just work for boho spaces. They can be ideal when you're looking for a modern edge, even in your bedroom. In a tropical inspired or a farmhouse inspired bedroom, these materials are a obvious choice. If you want a cozy but still an airy lounging area in the corner of your bedroom, then these chairs can deliver, or if you want an extra element to break to monotony in your kids bedroom then these chairs are a perfect. Handmade rattan and bamboo chairs add layers of flair and character into any space.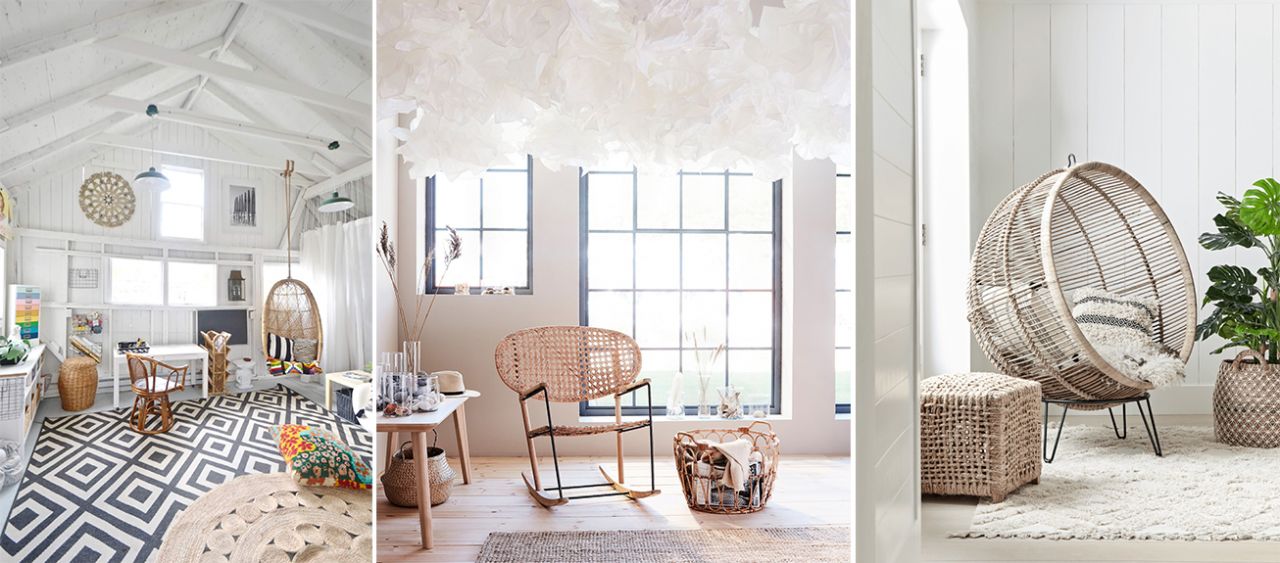 Image Credits: nonagon.style | IKEA | coxandcox
DINING & BREAKFAST BAR REFRESH
Create the most inviting, zen-like dining and breakfast bar with a touch of bamboo and rattan chairs. They are a great pick for your breakfast bars as they give a nice break to wooden or marble/ stone countertops. Moreover, these rustic fiber chairs can add a layer of interest to your dining ensemble while giving you options to choose an elaborate dining table and some oversized accessories. With absolutely no added bulk and a beautiful texture, these are chic choices for places where you relax, spend some family time and makes endless memories.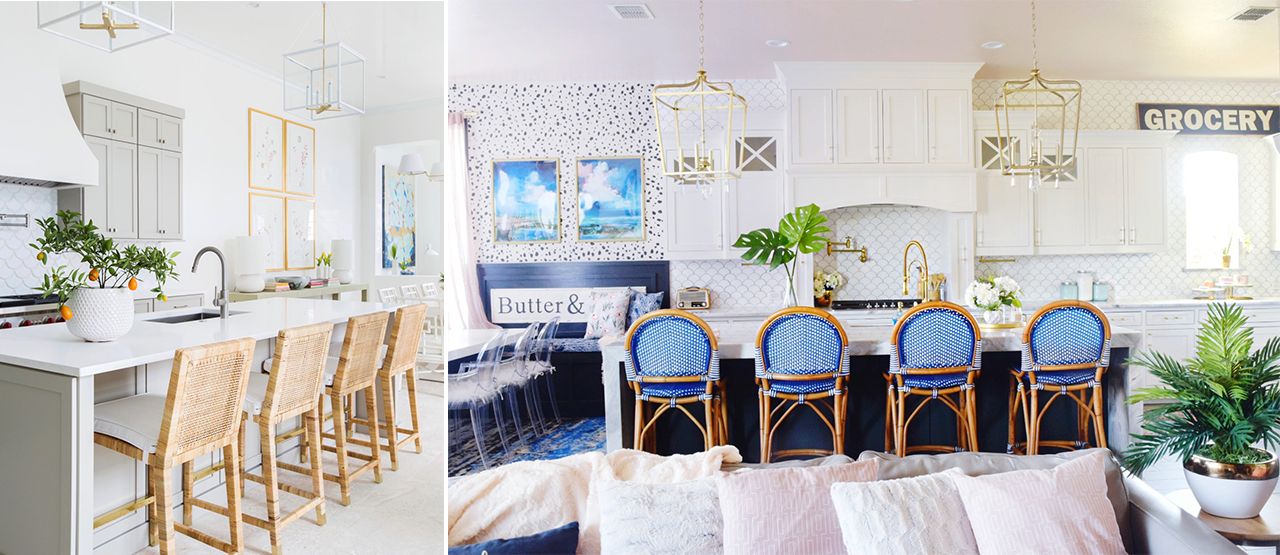 Image Credits: serenaandlily | werethejoneses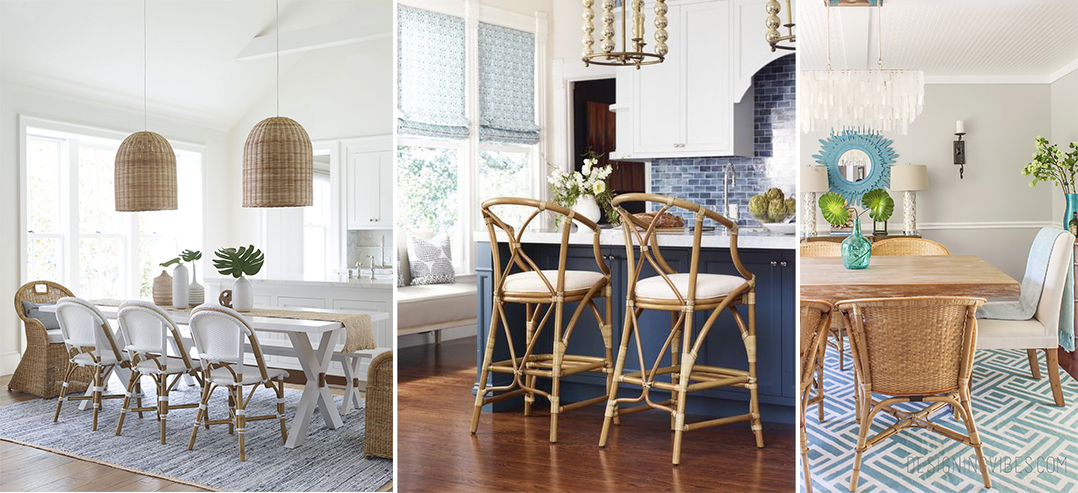 Image Credits: serenaandlily | perigold | designingvibes
CORNER RECHARGE
The same way you should pay attention to the key areas of your home, you should also look to balance and transform your corner spaces. Rattan and bamboo chairs can bring in a rustic and refined element that can anchor your otherwise sunny corner spaces. And the best part, these furniture choices will not even swell or shrink due to atmospheric changes and for this reason, they are also an ideal choice for sunlight and moisture exposed areas like corner spaces.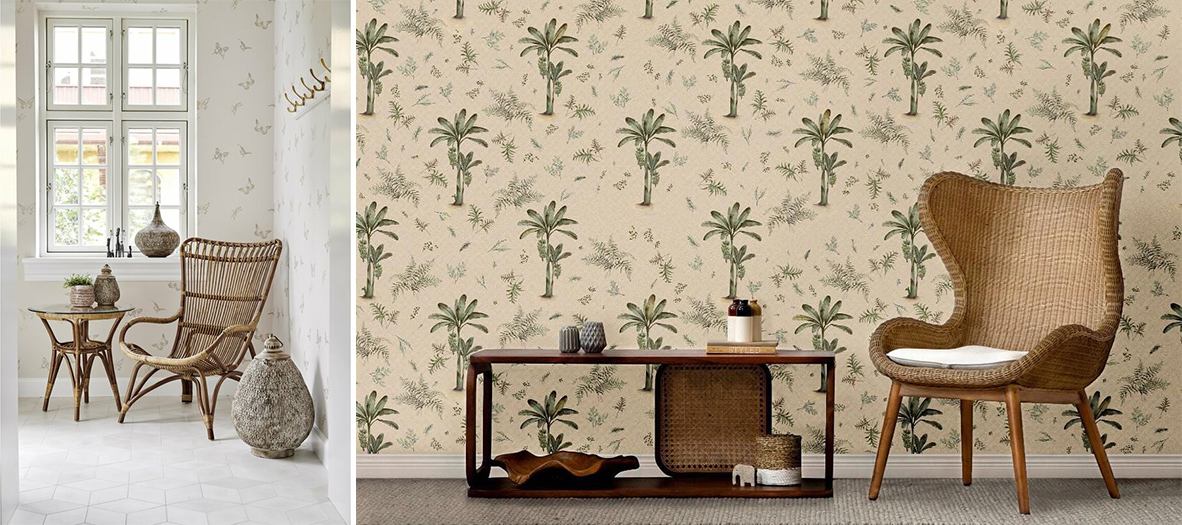 Image Credits: wayfair | Gulmoharlane

Image Credits: Gulmoharlane | blog.making-spaces | Gulmoharlane
With warmth, spontaneity and a touch of unique, these chairs are powerhouses of everything earthy.
Create spaces that are furnished with unique character.