Life without walls | Open floor plan decor ideas
Posted on May 16th, 2017 07:19 PM
The Open floor decor plan provides endless opportunities for creative decorating and furniture arrangement. It encourages you to create different areas, section out quaint corners that would usually be your different spaces such as kitchen, living, library, dining or office, into one large functional space.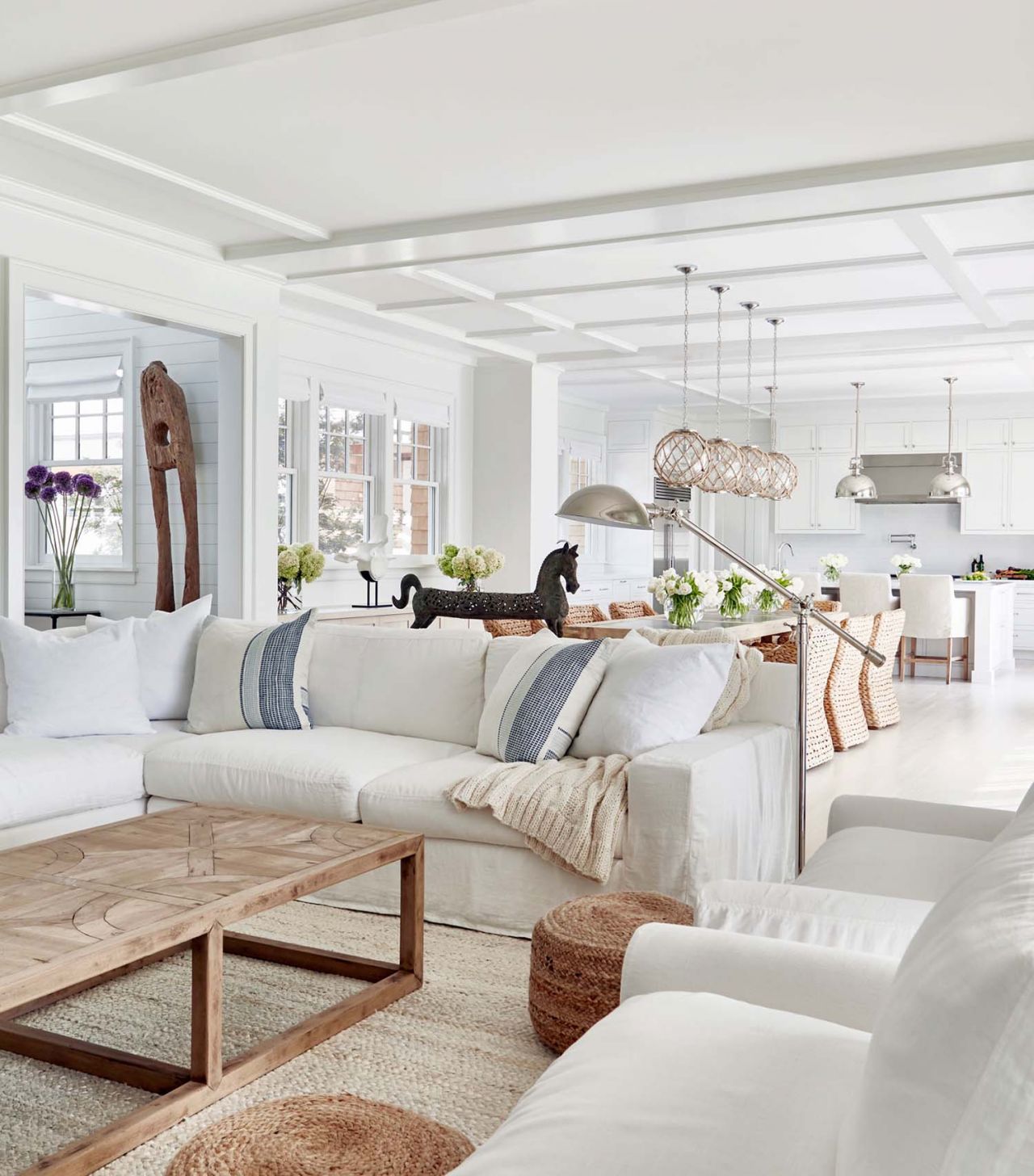 Picture Credits: My Leitmotiv
Designing an open floor plan to create one harmonious, cohesive living space can be really creative. Here are a few tips on how to achieve an open space where you can enjoy cooking, eating and watching a movie all in one place.
DESIGN & STYLE
Keeping an aesthetic flow throughout an open-floor living concept is paramount. In an open floor plan, it's challenging to tie the entire place together as one cohesive space while still creating individual zones. Your eye takes you to entire space, all at once without any visual barrier, unlike a home layout which has separate rooms. That is why the selection of design, theme, colours and materials take an important part while decorating.
While planning, choose a single decor style for your entire floor plan, just as you would not mix and match styles within a single room, nor would you with an open floor concept. Use colours and texture from a palette so that they do not clash with each other. Use accent colours, furnishings and texture to create smaller zones.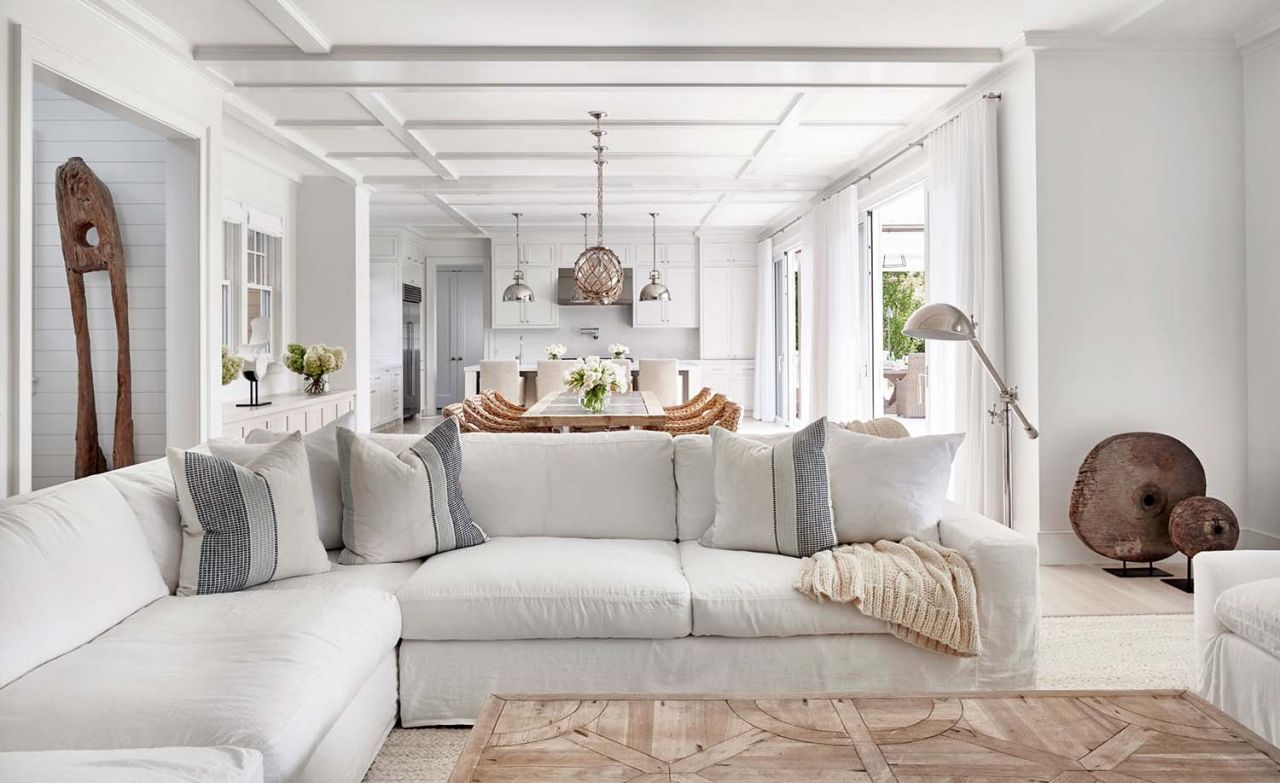 Picture Credits: My Leitmotiv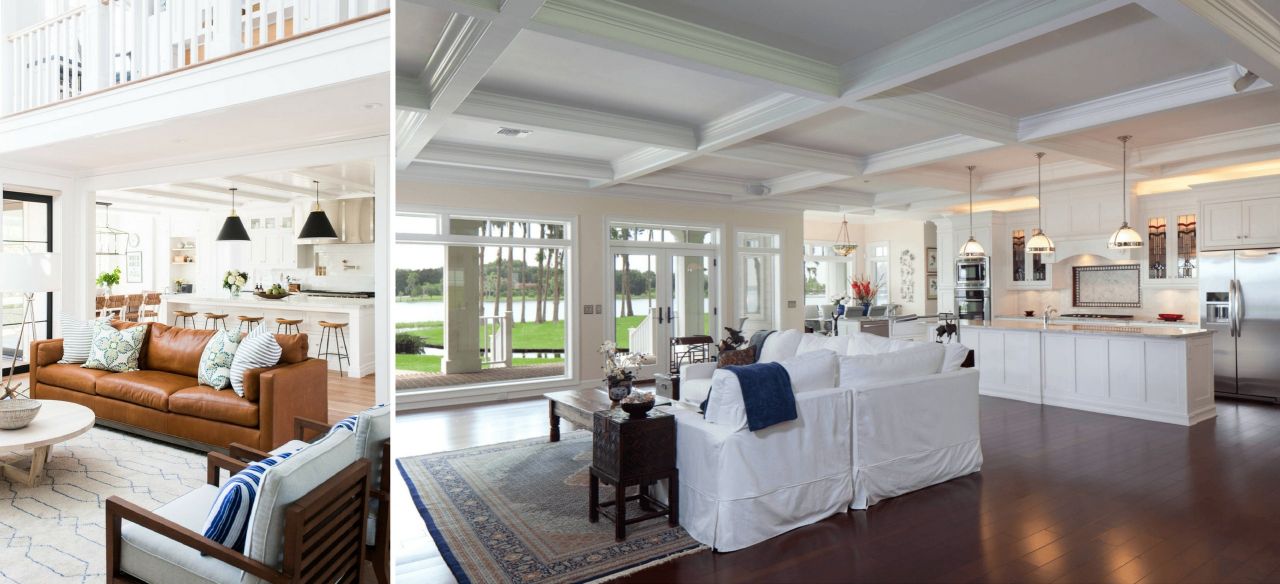 Picture Credits: Mcgee & Co and Inside Out

ANCHOR YOUR SOFA
Use furniture to create and separate areas in your space. A console table right behind your sofa will help you anchor your sofa and distinguish the sitting area from the dining or entry way. An easy way to design an expansive open space is to create a well proportionate look with your larger furniture pieces. Large sofas for a sumptuous seating area, complimented with a big dining table and chairs on the other side, will instantly give your vast space a grounded feel.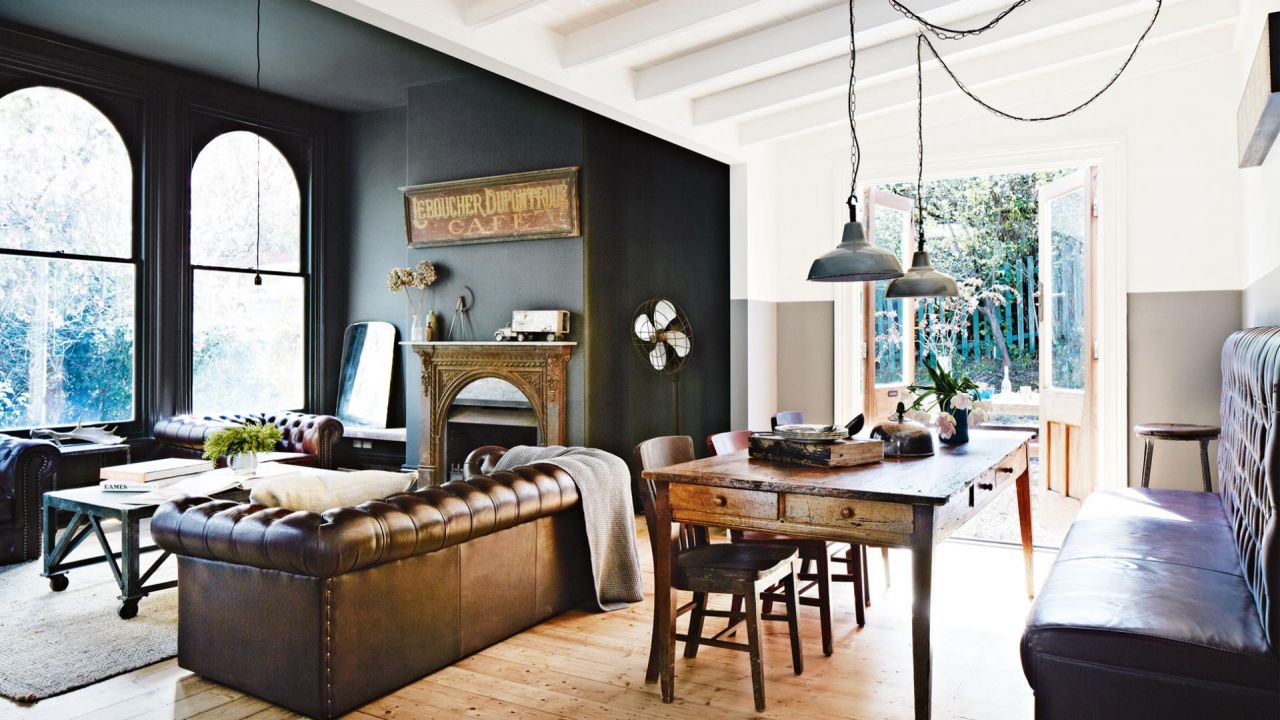 Picture Credits: Inside Out

LIGHTING
One of the great advantages of open floor concept is the natural light that flood in the vast space. Incorporate multiple sources of lighting throughout the space to create intimacy. A chandelier in the living area, a floor lamp or a reading lamp on a table complimenting your sofa, pendant above the dining table can help give the open space a cosier and warm feel. Lighting also helps to define or anchor different parts of the room, like a chandelier in the sitting area will delineate the living room.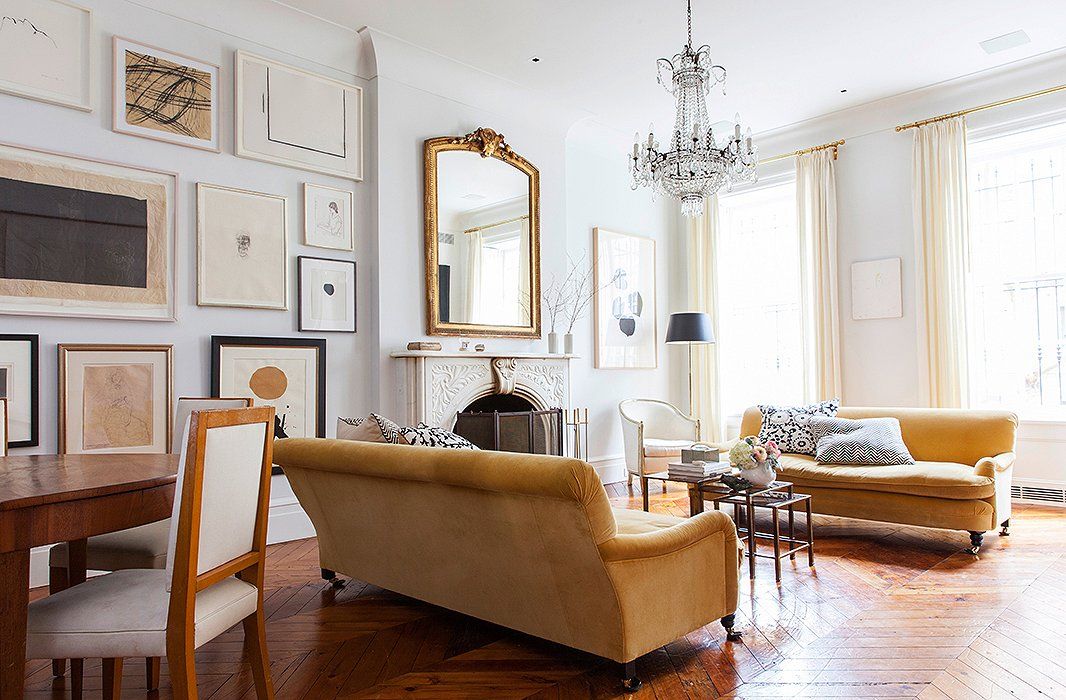 Picture Credits: One Kings Lane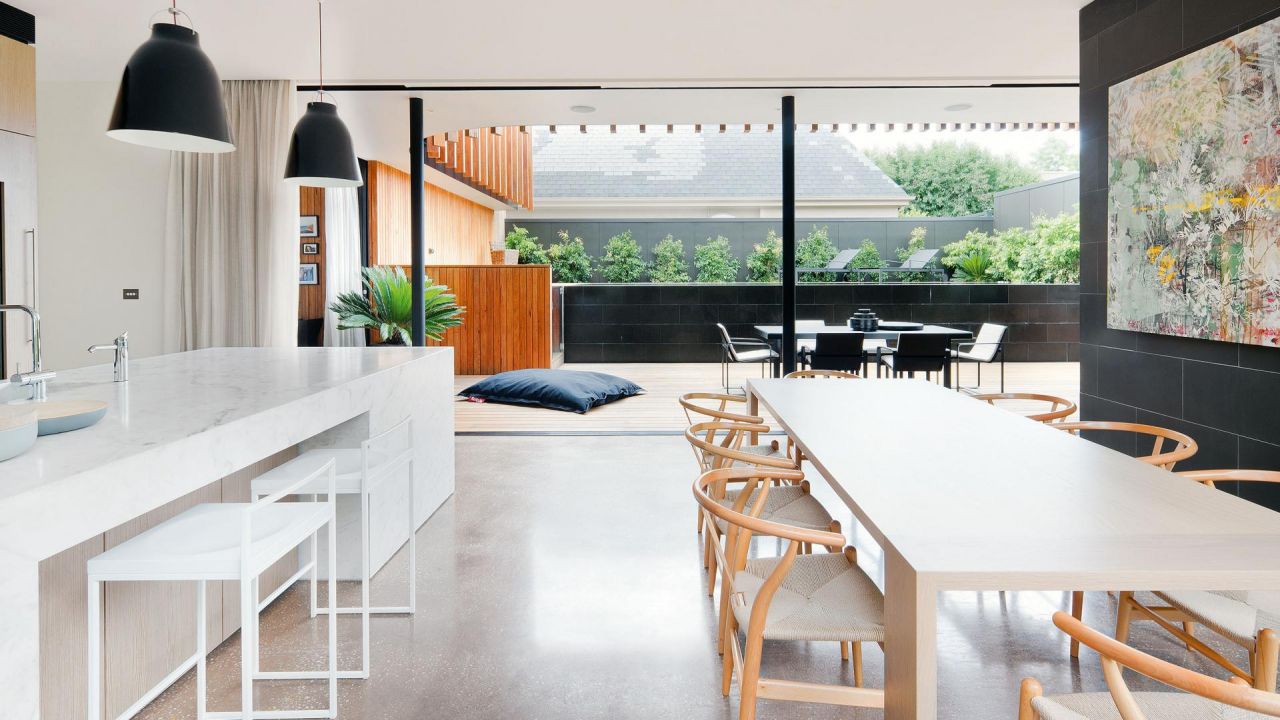 Picture Credits: Inside Out

RUGS
Open space layout is all about bringing the space together, but it's very important to separate the spaces. It's very crucial to define each zone of the floor plan and make it obvious where one area ends and another begins. One of the easiest ways to do it is by using rugs. A rug will define and signify each of your sections and will provide the much-needed texture and weight to your open area. A rug under a dining table, reading corner or living room sitting can create an area with separate functions in the open space.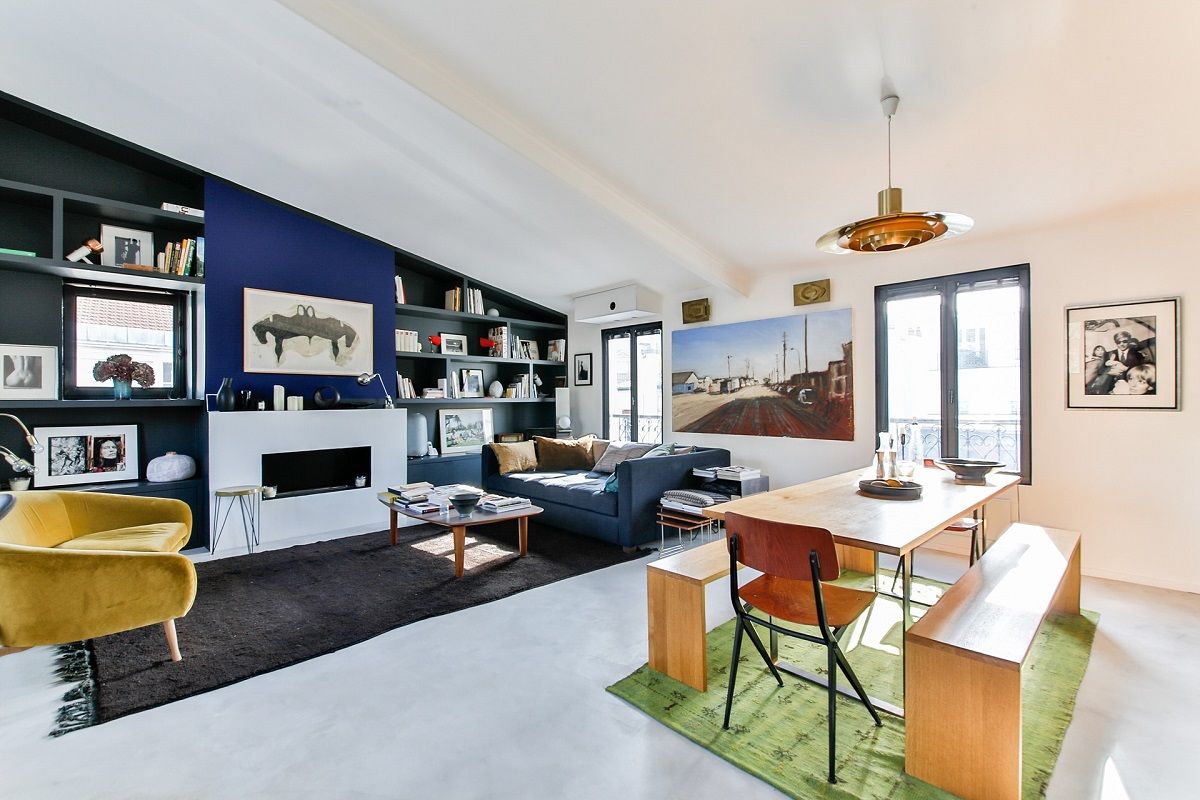 Picture Credits: Kolte Patil Blog

OPEN KITCHEN
Open kitchens make for ideal gathering spots. Instead of classic kitchen-dining arrangement, try to go for a more convivial approach by transforming your traditional kitchen into an everyday dining spot with bar stools and arranging a seating area with comfortable sofas and chairs just nearby. The result will be space that is great for everyday comfort and lounging—and feels less buttoned up and formal. Try to bring bright prints and patterns for your upholstery to add up an intimate charm in big spaces.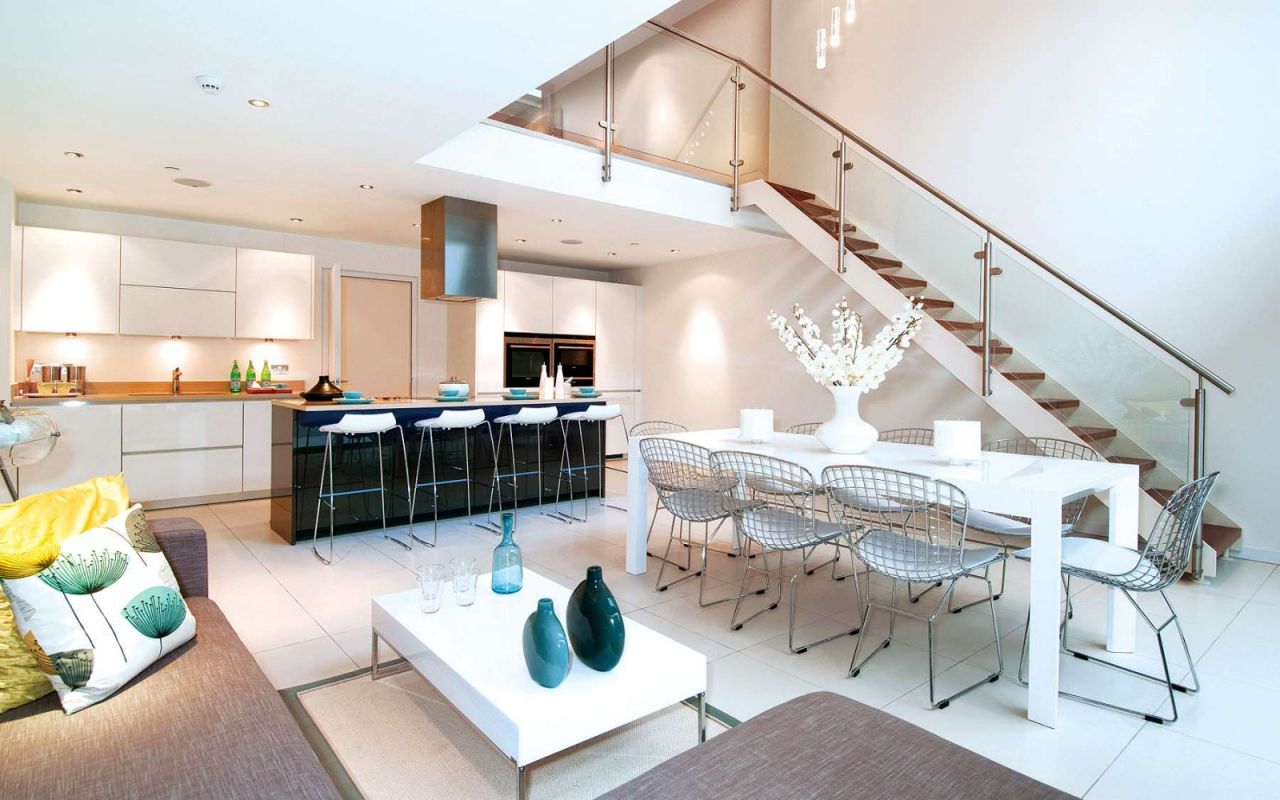 Picture Credits: Houzz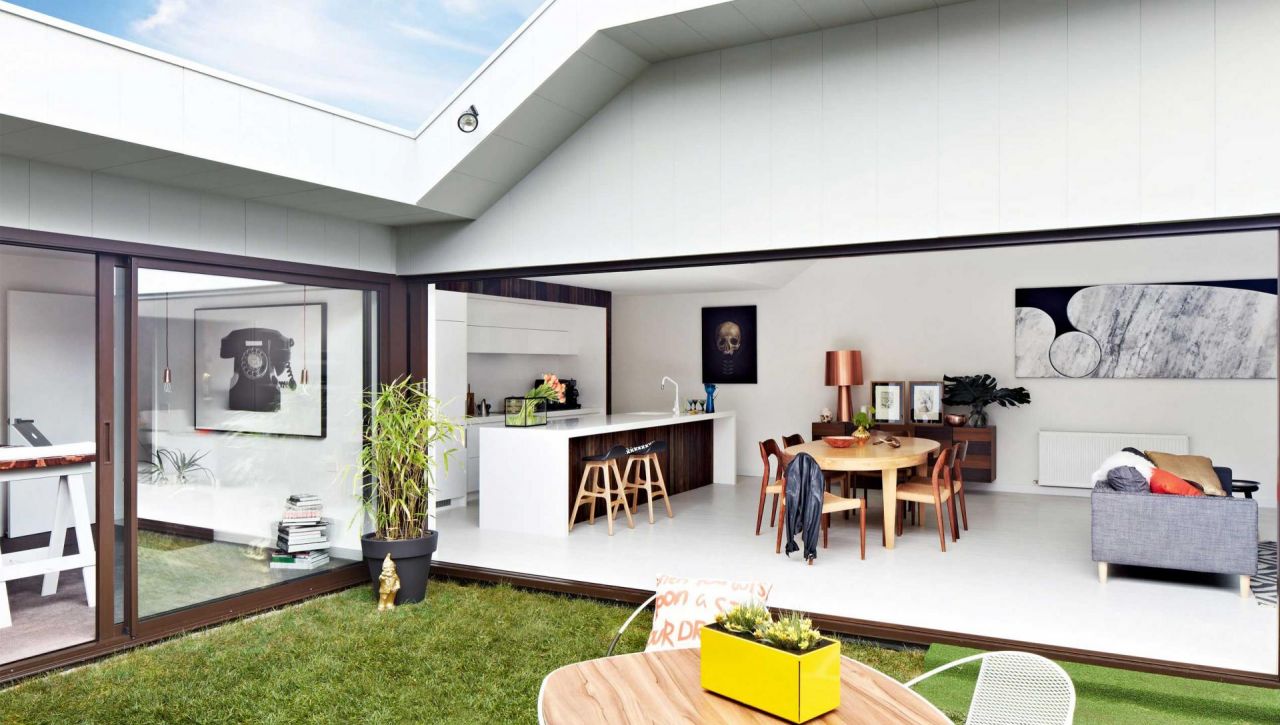 Picture Credits: Inside Out

Designing an open floor plan is a great way to make your living space seem more spacious and airy. As the modern home is all about openness.