LIGHTING TO ILLUMINATE THE MAGICAL VIBES
Posted on October 5th, 2021 05:30 PM
Lighting is one of the basic aspects of a space and can affect how everything else - from the wall pigment to the curios to the rug- look. That's why it's significant to scheme your lighting design while contemplating all the sources of light you'll need, whether it's a pendant over the sofa for reading or an alluring fixture that brightens the entire room. Take your lighting game plan to the next level , and discover these genius ideas that are sure to make your space illuminated and more gorgeous.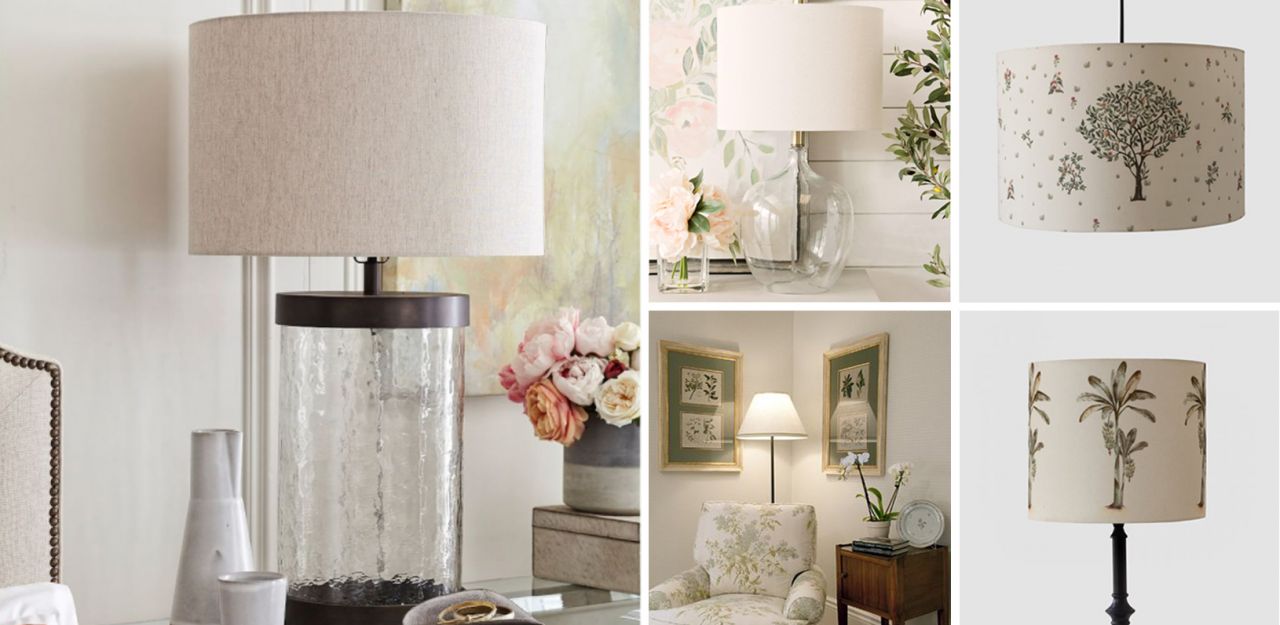 Sure, premeditated layout is an important element of a room design, but you know what literally sets the mood? Lighting. From understated and recessed to rustic and statement pieces, the options are endless. Ahead, we're spotlighting ways to keep your space well-lit, stylish, and functional.
A Little Niche With A Pendant Light
If you have a little corner space in any room, transform it into a reading or a hangout intimate nook. Take inspiration from cozy aesthetics and add a floor cushion or a snugly armchair then add a hanging pendant to illuminate the corner without taking up floor space, while also adding a chic addition to it. For a reflection-light play place a mirror in length of your hanging pendant light, and see the magic unfold.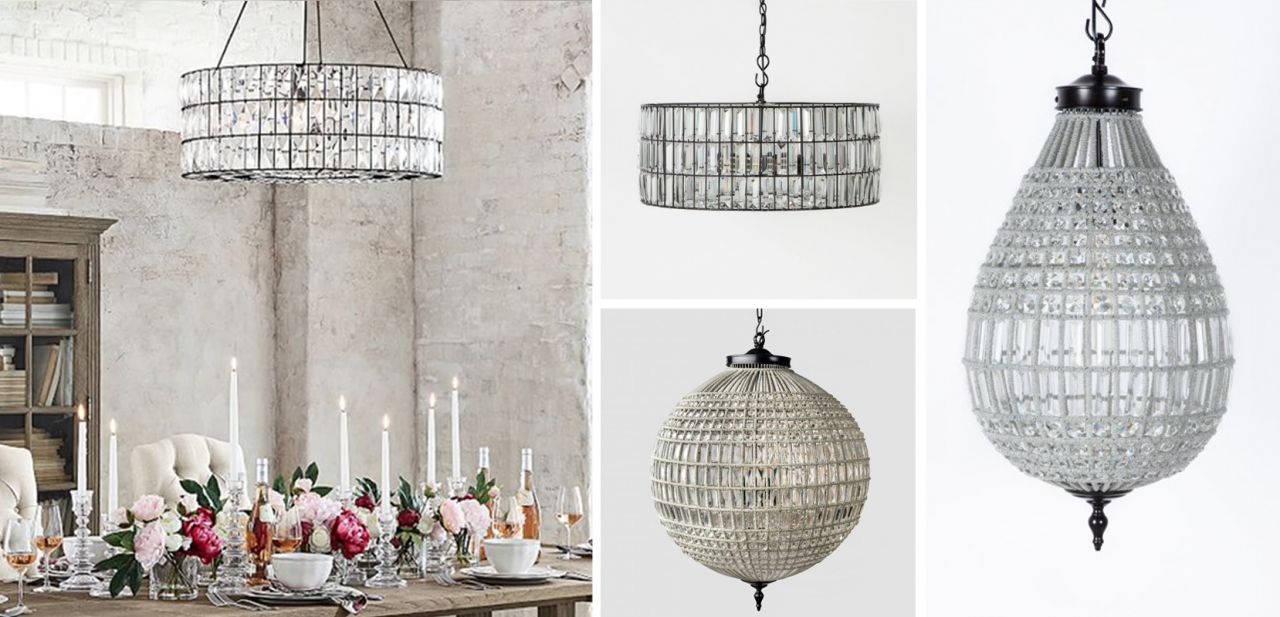 Image Credits : 1
Artistic Lampshades

Lampshades are truly an artistic way to add brio to your space. Not necessarily bold or heavily patterned but a subtle print and tone that goes well with almost all décor styles. Look for birds, trees, nature and landscapes even flowers and plants for an aesthetic penchant while also adding serenity to your space.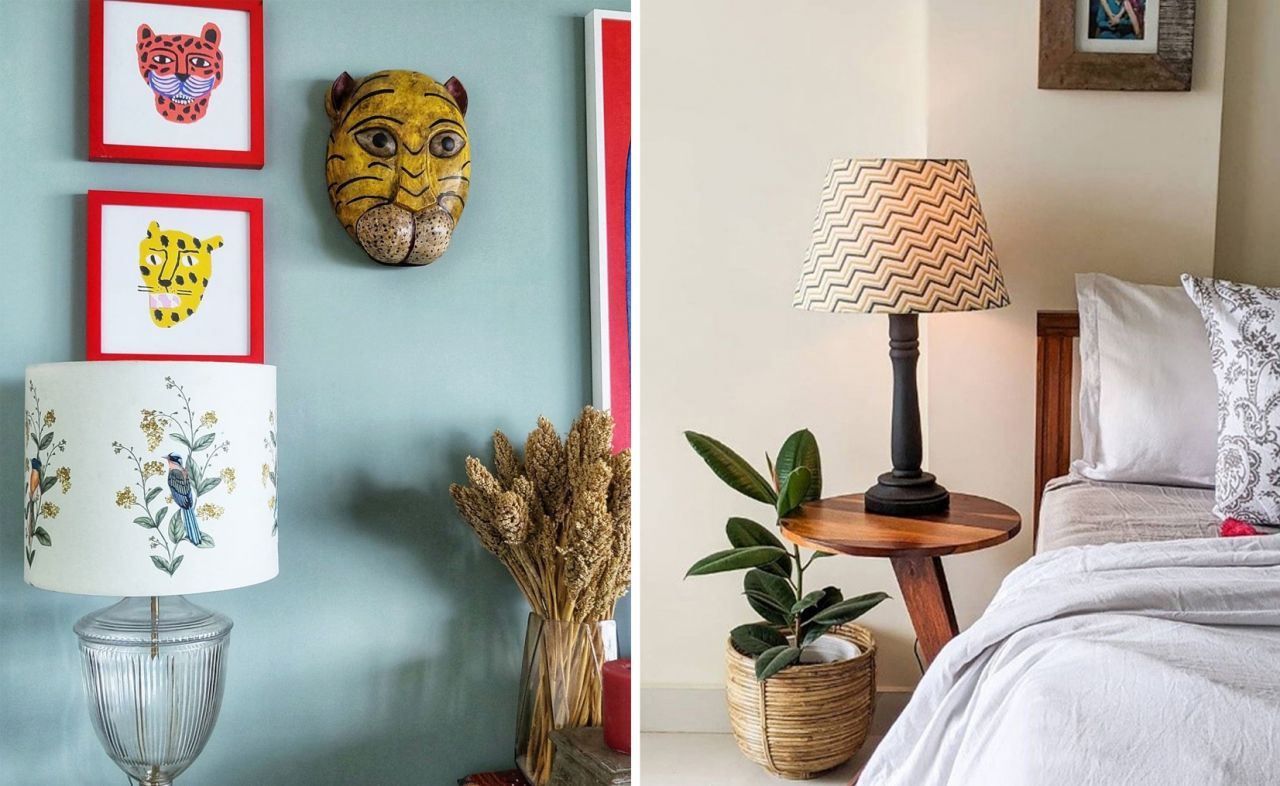 Image Credits : instagram@homewithdevika | instagram@housetohome_in

Layer Your Lighting
Take a layered approach to lighting with different light sources across different levels to create ambience and interest in a room. Use lighting to make the most of a room's size and shape –up lighting makes a room feel larger, low hung pendants will create an illusion of height and clusters of lighting make large rooms seem cozier.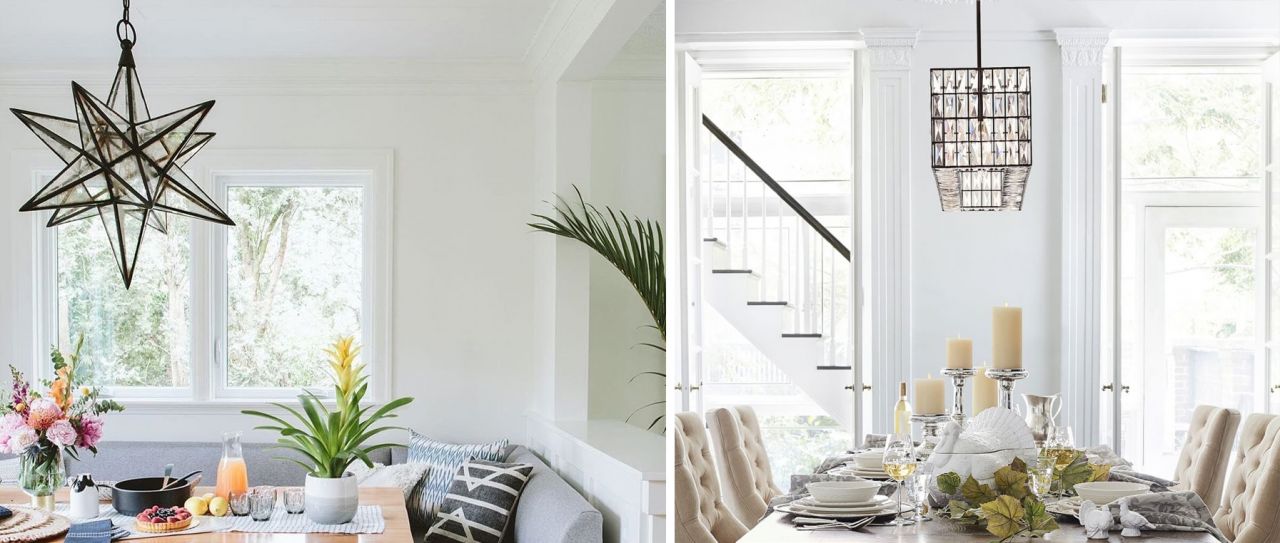 So, you see these elements make all the difference in a space. When used thoughtfully - lights are not only functional pieces but also create and complete the look of your space. Opt for pieces that reflect your aesthetic, of course be mindful of the bulbs you choose in case of the lamps and light fixtures, and the size and shape you choose of the stand-alone lighting options.
You can find some of our newly launched lighting options for your home on www.gulmoharlane.com
Furthermore, Connect with our Interior Consultants for a #homemakeover this festival season. Find valuable tips and layouts for your interiors from our experts.
CALL +91 8306682404
EMAIL care@gulmoharlane.com