Little One's Room - A Growing Trend
Posted on April 27th, 2019 05:05 PM
Little One's Room - A Growing Trend
THE CHALLENGE
The urban landscape is changing, more than ever! The growing urbanization has improved salaries but has squeezed family time. Trying their best to overcome these challenges, urban parents are looking to achieve more for their child (responsibilities, independence, maturity, growth), which also makes them look for contributing to their child's life in terms of quality. Thus, doing up a child's room, that reflects their likes and temperament, has become a fast growing trend in the Indian subcontinent. Decorating their little one's room creates a bond, as they can explore each other's tastes and choices while working together to build something delightful and full of life. It's like the parents have been given a license to become a child again and delve in their childhood dreams while working alongside their little ones.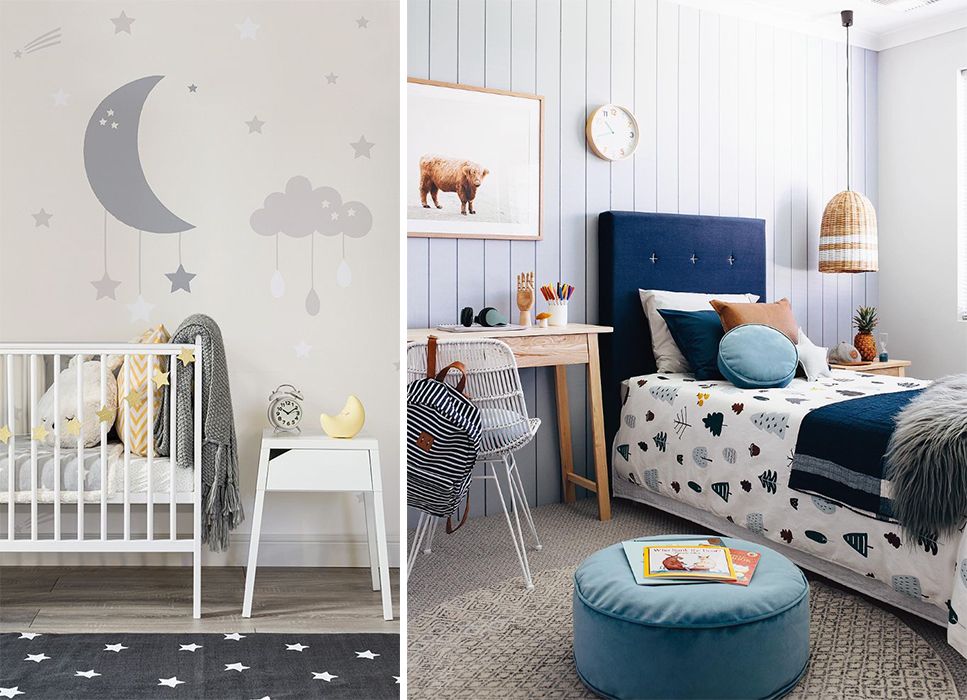 Image Credits: muralswallpaper | Instagram#oh.eight.oh.nine
THE PRO TIP
Think flexible, progressive and multifunctional because decorating your little one's bedroom can be a tricky business. Going overboard with Unicorn/ Disney/ Barbie theme can be easily done so beware and try to play it cool and stay calm. If you follow the simple rules of design, go with your gut and keep your child involved in the design process, you will be able to create a trendy, practical nursery that will grow with your child's changing needs.
THE STEPS TO VICTORY - TIPS & IDEAS
#Tip1 Gender Neutral Nurseries
With an ever-growing awareness of not finding out baby's gender till birth, this tip will come handy. Bubble-gum pinks and Baby Blues are long gone. It's time to welcome soft greys, whites and simple wooden furniture, which will never go out of style. Moreover, this will also help you emphasize on subtle design elements of form and function - light, modern elements with no fuss or frills. To add visual interest, play around with texture and pattern keeping it playful and experimental.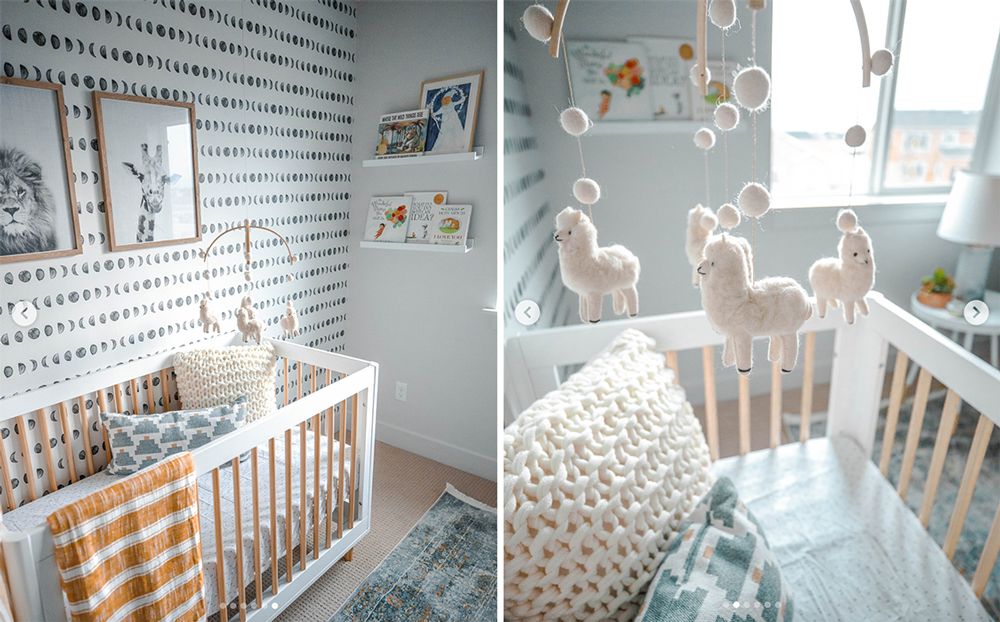 Image Credits: Instagram#Sydbrown
#Tip2 High Contrast Elements
Go bold with high-contrast patterns because kids love graphics, animal (jungle) prints, basic shape/ abstract patterns and plus they can camouflage spills (a bonus for the parents). Stronger signals caused by bold patterns are believed to foster brain growth and faster visual development. Furthermore it is also believed that, "Surround your baby with black and white or light and dark pictures, and watch their eyes light up." ~ Anonymous. Try this trick on décor accessories, wallpapers or even rockers but don't forget to still keep it vibrant and quirky.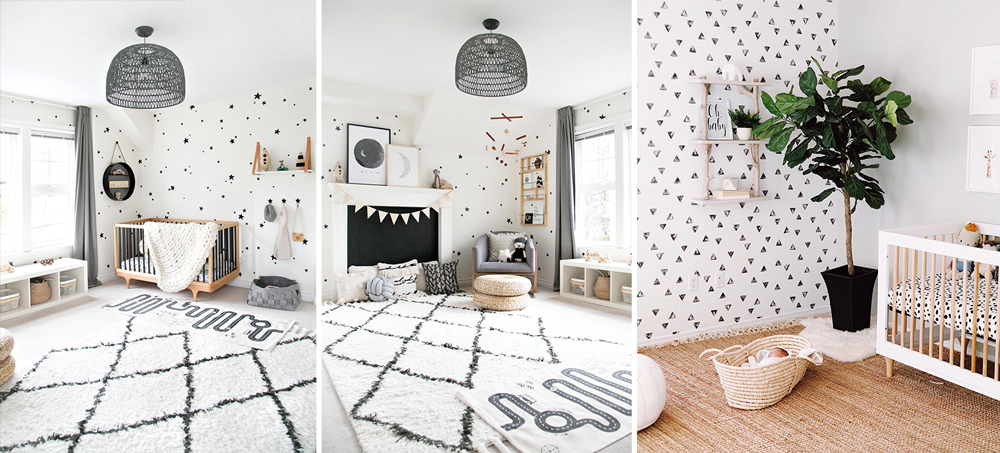 Image Credits: Winterdaisy | Winterdaisy | Etsy
#Tip3 Multifunctional Furniture
As with clothing, children quickly outgrow décor. To overcome this issue, look for furniture with smart, convertible and storage features - a trend slowly gaining momentum. Smart storage will help store all their needs while saving space for their play area, convertible furniture will make sure your furniture will last beyond the baby years and can be reused in other rooms (with a completely new function).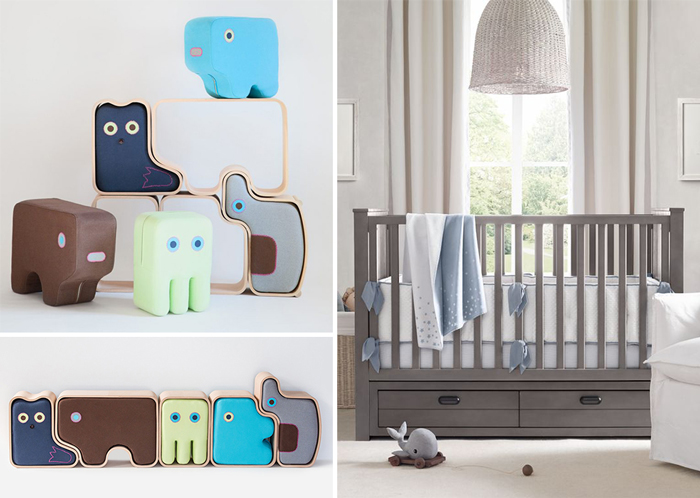 Image Credits: petitandsmall | petitandsmall | rhbabyandchild
#Tip4 Grown Up Décor
A nursery should feel cohesive with the design of the rest of your home. If you are following a décor scheme, for example, Scandinavian or Shabby chic, the nursery shouldn't look like its decorated in eclectic vibes. Nursery should be a little mature, all encompassing and versatile as it is also a space for parents to enjoy. Because studies have shown that today's parents see their baby purchases as a reflection of their personal style - they are people who value style and are not afraid of bold sophistication. Striking the balance between kids choices and that of their parents is of key here.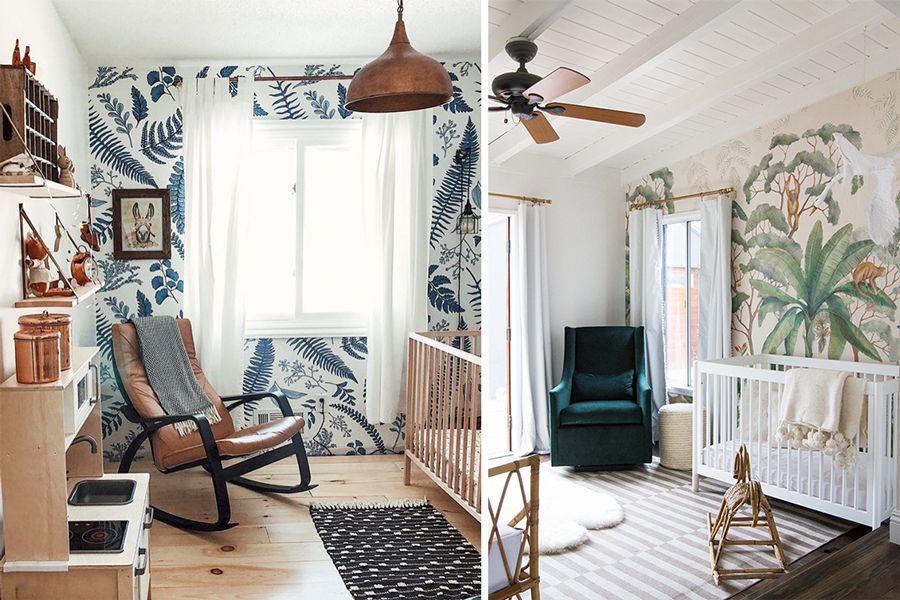 Image Credits: Instagram#Ministylemag | sarahshermansamuel.com
THE TREND STORIES - WHAT'S HOT?
1. Embrace the Imperfections
Fewer rules, more play! Making the most of the moment doesn't go hand in hand with an overly tidy space. Perfection is no longer an imperative. We could even say that perfection is something to be avoided as it sends a wrong message to the kids who should be encouraged to explore the grey areas of good and bad, and not just live in a bubble. 'Embracing the imperfect and celebrating uniqueness' is the main mantra in this shabby chic décor style. You can easily incorporate your thoughts and your child's expectations, can easily mix and match by following trend.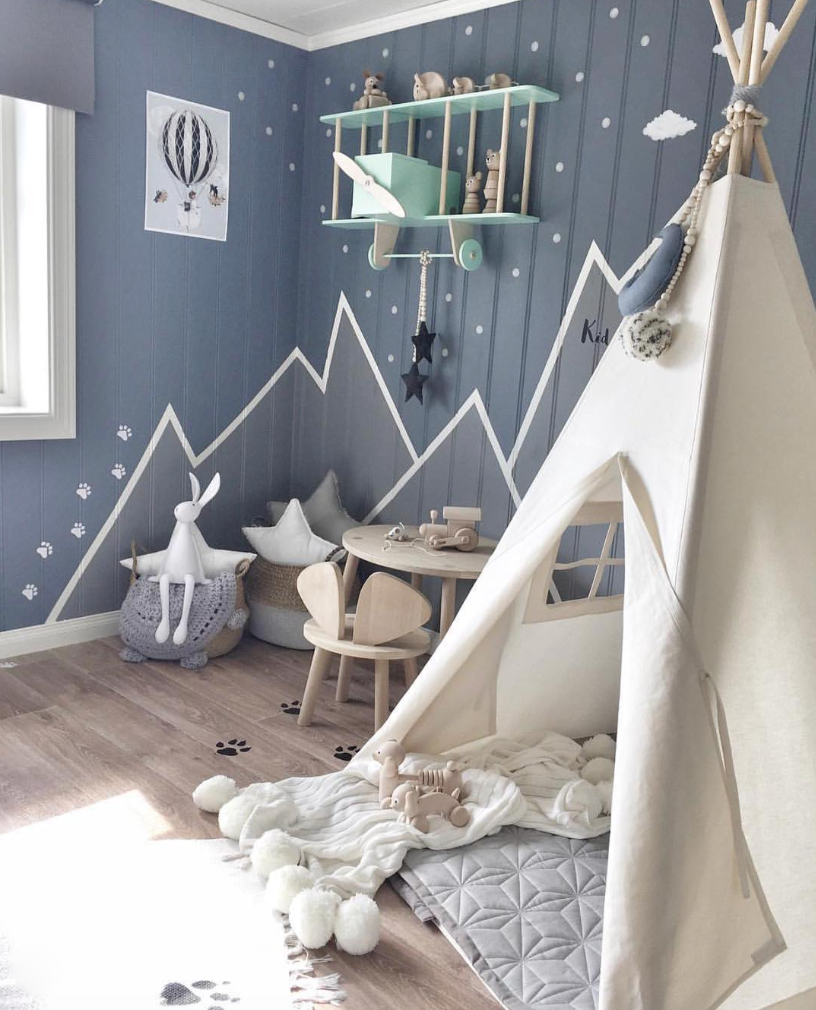 Image Credits: Instagram#3.little.crowns
2. Scandinavian Dream
Scandinavian no longer carries a white and an airy attribute. It has turned moody and mystical, beaming with intriguing characters and their imaginary worlds. This maximalist look in muted colours hosts mesmerising storylines wherein you can easily incorporate and teach you kid valuable lessons about human character. In a way, modern Scandinavian nurseries are now fairytales brought to life using intelligent décor. A win-win for both the parent and the child!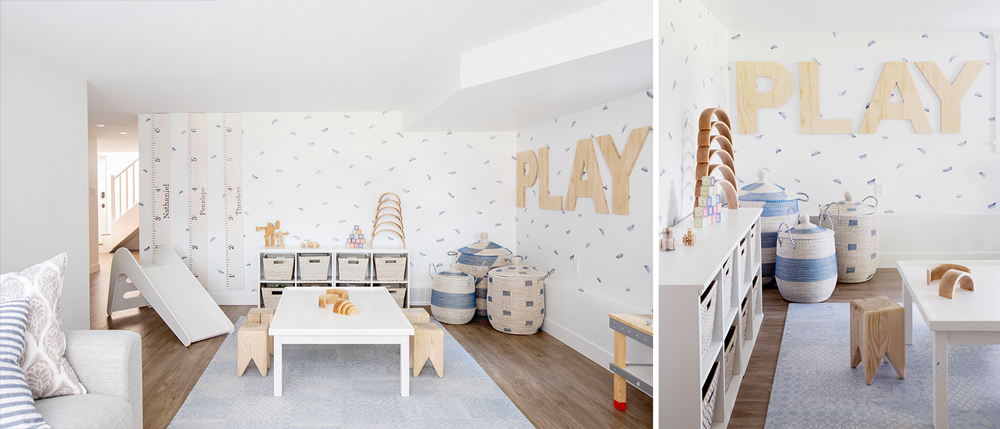 Image Credits: WinterDaisy
3. Grandparents Love
Forget the yesteryears pastels and think nostalgia! With most of the grandparents being involved in children's upbringing, appreciating family history and tradition isn't such a bad idea. Without a doubt, rattan is predicted to hold the crown as 'the most desired kid's room material for 2019'. This traditional reference with a modern twist is becoming increasingly
present in baby nurseries and taking shape as the go-to statement furniture (cribs, chest of drawers, armoires, shelves), toys and decoration. This nostalgic trend blends the old with the new, the traditional with the modern and underlines the importance of rediscovering traditional family values.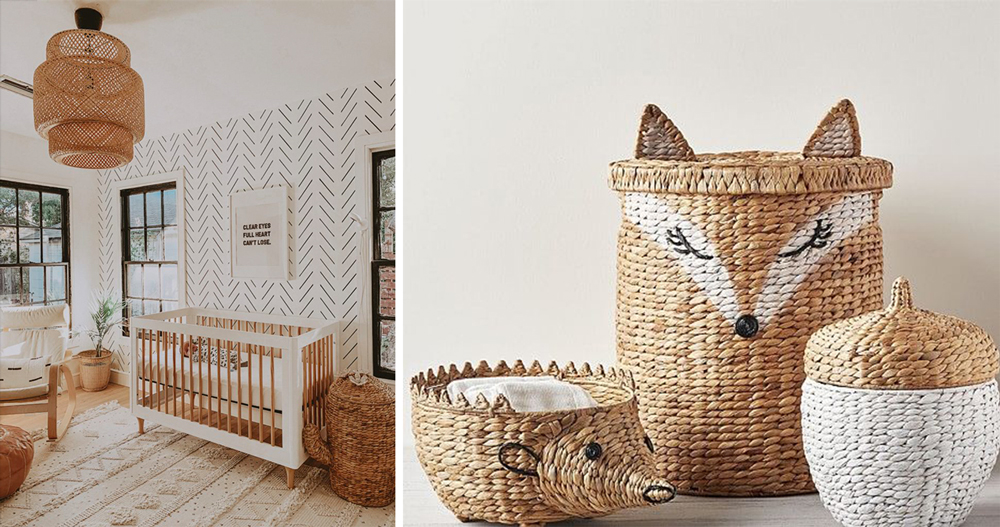 Image Credits: projectnursery | potterybarnkids
Start with something you really like, something that you or the baby will never tire of and then just follow your heart. Don't worry if your next items don't follow the trends, the less planning you do, the more charming and unique the nursery will be. Happy Decorating and stay tuned for something special launching soon...