May the Light be with you!
Posted on May 31st, 2019 04:16 PM
Casting your home in the right light is like creating a work of art. Well-executed lighting can jazz up a humdrum space, provide a splash of chic and enhance the ambience of an entire space. Placement and type are important aspects of interior design and they work in conjunction with colour selections, room size, availability of natural light and furniture selection. The elements that come together, when the right lighting is achieved, transform a room into a seamless combination of functionality and style.
Here is everything you need to know about the lighting that you choose for your abode!
May the Light be with you!
THE COMMONER
Ambient lighting from recessed or flush ceiling fixtures casts an overall relaxed glow that blankets your space just enough for you to function, without causing a harsh glare. In décor, you can create an ambient light by making the space's lighting as natural and flat as possible. While ambient light is meant to get you safely from point A to B, it is not ideal for working closely with things or to highlight things around your space. Flush ceiling fixtures are directly mounted on the ceiling and can be used as a decorative feature. Whereas Semi-Flush mount fixtures are suspended from the ceiling providing a direct downward light. Both sorts are commonly found in our homes today!
GET THIS LOOK WITH

1. Recessed Lights, Track Lights & Tube Lights: Ideal for using throughout the space, these lights work well with all types of ceilings, but if your ceiling is lower make sure the light isn't too harsh for the room.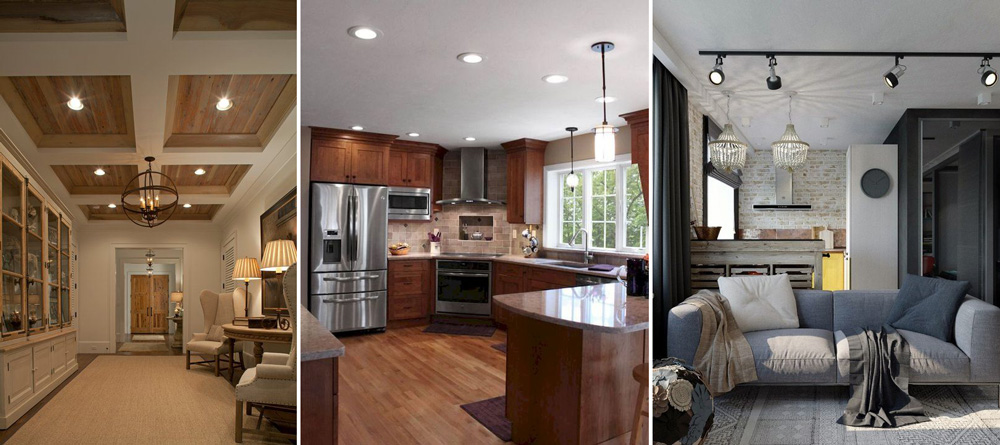 Image Credits: Geoffchick | Crithome | Inmyroom.ru
2. Wall Scones: Decorative wall sconces and other wall fixtures cast indirect light. These are versatile and can work almost anywhere. The key here is to use them carefully because if you use too many in one location it may cause a harsher light, but when placed sparingly these work great in hallways, patios and porches.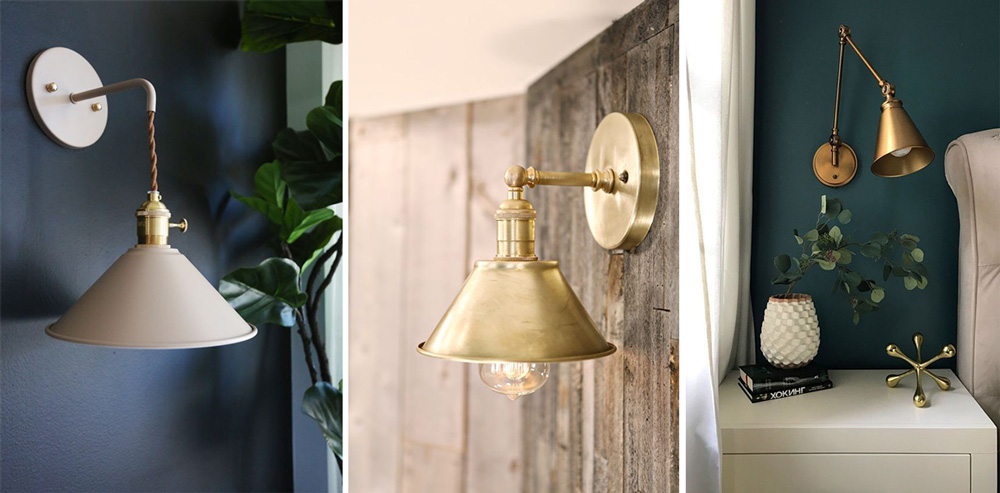 Image Credits: Pinterest | Etsy | Pinterest
3. Chandeliers: Chandeliers provide vintage glamour and elegance as well as ambient light.ntastic with taller ceilings, they can hang alone or in pairs in the dining room, living room, bedroom or even in the bath.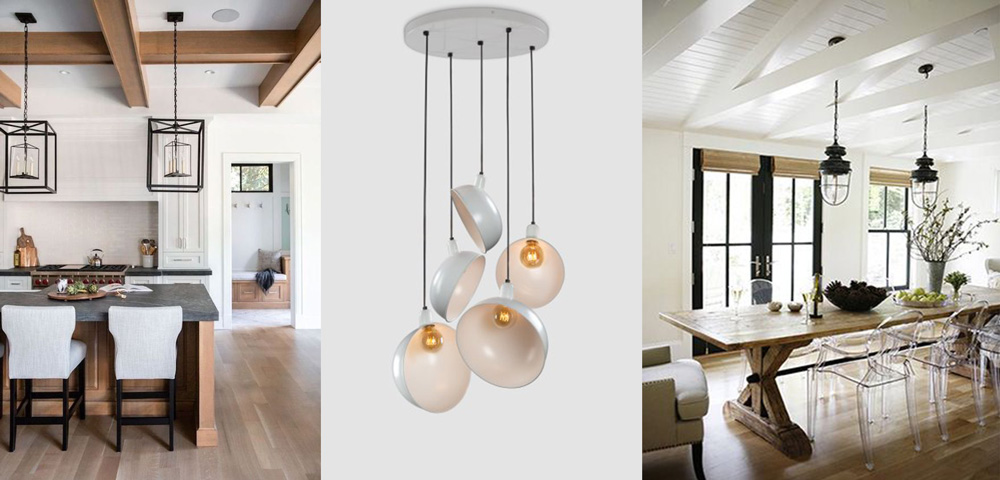 Image Credits: Beckiowens | Gulmohar Lane | Decoraid
THE FOCUSED

A smaller, more concentrated light, task lighting beams the spotlight onto a specific area such as a kitchen counter or a desk. It is meant to help you see when you're doing projects in which you need a finer light, such as, reading, cooking, writing, sewing and so on. Task lighting only works well when it is used as a contrasting light. For example, if you have a low lit room with a table lamp turned on, the light in that area will be more effective with less glare than if the entire room was lit with a brighter light.
GET THIS LOOK WITH
1. Desk Lamps & Floor Lamps: Small accent lamps and table lampshades add pizzazz to side tables, bookshelves and fireplace mantels, while floor lamps, with an upward glow or more traditional shade brighten corners and reading nooks and add extra light to a dark space.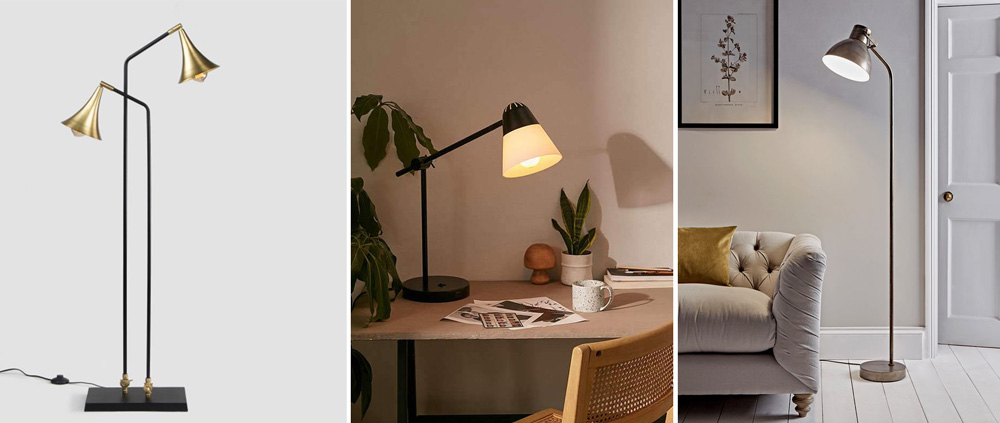 Image Credits: Gulmohar Lane | Shopstyle | CoxandCox
2. Pendant Lights: Pendants are great because they can be placed in a lot of multiples and can hang directly about workspaces. These lights are ideal for offices with rows of desks, above kitchen islands and in children's play and desk areas.

Image Credits: Habitat | Gulmoharlane | Covethouse.eu
3. Under Cabinet Lights: The ideal task lights for kitchens, under cabinet lights add a flare to your kitchen and give the extra light you need for chopping and cleaning.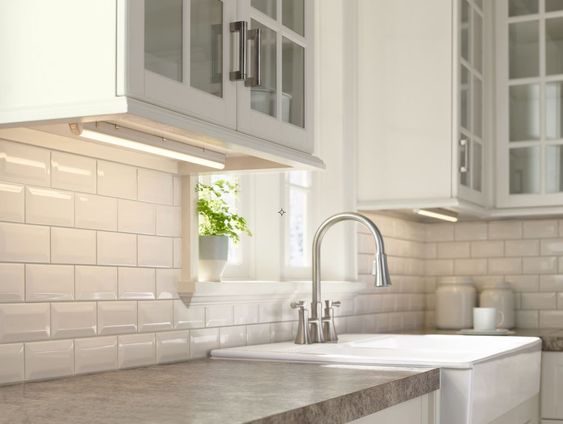 Image Credits: Lampplus
THE HIGHLIGHTER
Accent lighting, including rail or track lighting or clip on lights, highlights textures, paintings, sculptures or other décor including wall washing. This is a very concentrated light with the intention of drawing the eye to its focal point. Accent lighting is a way of adding style and drama to your home. This will help you illuminate the pieces you want on display, while shadowing the dull areas.
GET THIS LOOK WITH
1. Spot Lights: Great for accenting, place them at the base of your wall to illuminate the beautiful texture or on the top of an artwork to highlight its design and masterstrokes.

Image Credits: Gripelements | Enthusiasthome | Nkuku
2. Landscape Lights: These lights are best for showing off the exterior of your home and paint its silhouette in all its glory. Use landscape lighting to light up the pathway or statues or simply washing the exterior walls.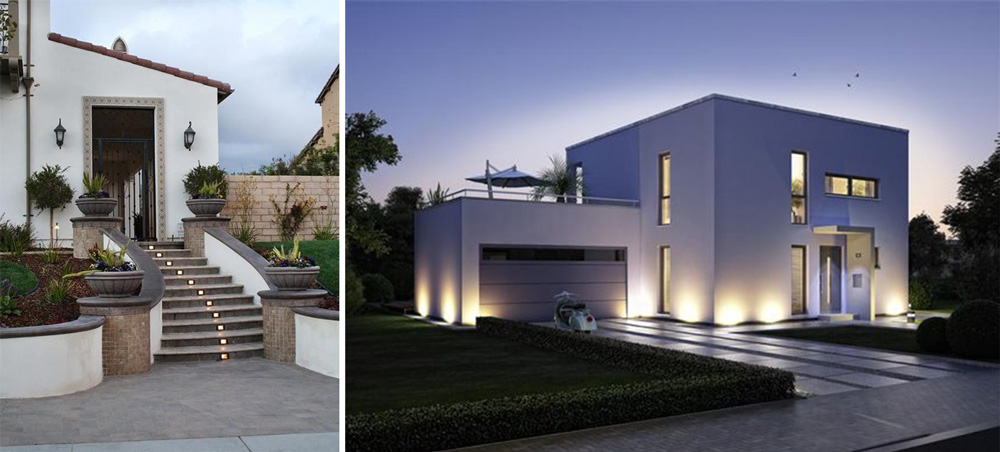 Image Credits: Katasiana | Housedecoratingidea
A nicely lit up house depicts blissful elements of happiness, purity, prosperity and togetherness. These informative tips and Gulmohar Lane's lighting collection are sure to help you crack it, just right! Keep Decorating & keep experimenting!