Muddy Hues and their Companions
Posted on August 23rd, 2019 03:39 PM
Boring, flat, outdated? Definitely not! Chic, comfortable, characterful - the browns and muddy hues on the colour wheel juxtapose modern and classic aesthetics to spin nuanced narratives in homes. The minutiae of the marvelous, interiors that revel in contrasting colours, a drama of textures and a play of patterns and carvings decorated against the backdrop of timeless browns can craft a space that possesses a wealth of details. And this is what we are going to cover today - how to make the muddy hues and browns shine with their rightful companions.
COLOUR PLAY

As enveloping and as cozy as the browns are, they need a little pop of colour to unlock true potential and to uncover a sleek, well put look. Here are the best colours from the palette that bring out the beauty of the browns.
THE WARM TONES - AN AUTUMN LOOK
Being on the warmer side of the colour wheel, it is safe to say that, browns look the best with hues of sunshine yellows, rose reds and oranges. As all these hues share the same undertone, they are easy to pair together and still look effortless. Moreover, these colours add a splash of energetic charm to your otherwise cozy space. A dash of these colours on accent furniture, accessories and other décor essentials in the room will pop wonderfully against the neutral background, bringing together the best of both worlds.
This tip works best for people looking to create an ultra-modern yet not-so-overwhelming look.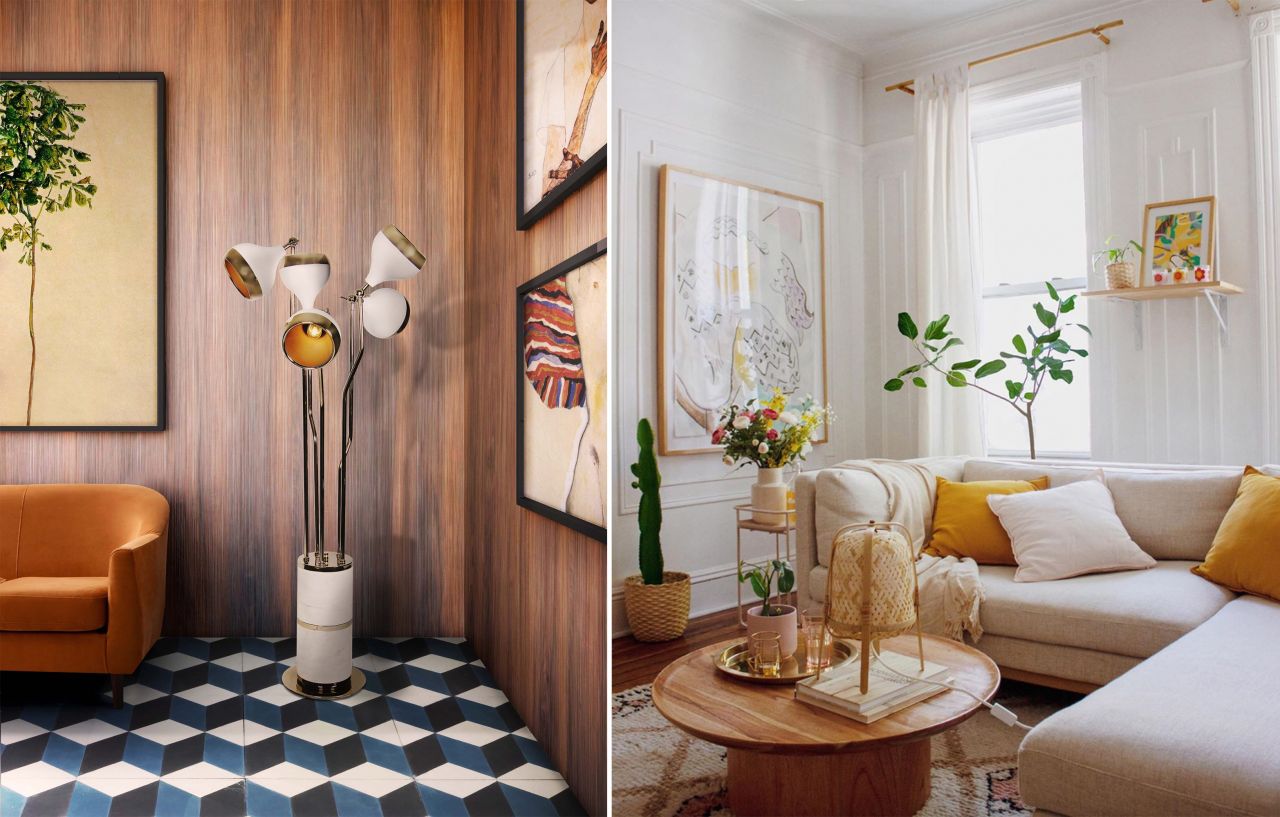 Image Credits: Delightfull | Instagram@Reserve_Home
THE COOL HUES - A SPRING SUMMER LOOK
Think mint greens and rich blues! These cool hues never appear juvenile when paired with the dramatic brown, which also keeps these colours grounded and lend a sophisticated touch. While the browns will anchor the entire space, pops of blue and green will give your eye some rest from the monotone without appearing out of place. Try this colour combination in informal rooms and bedrooms for a free-spirited aura.
This idea will fit in perfectly for people who love experimenting and have a creative flair.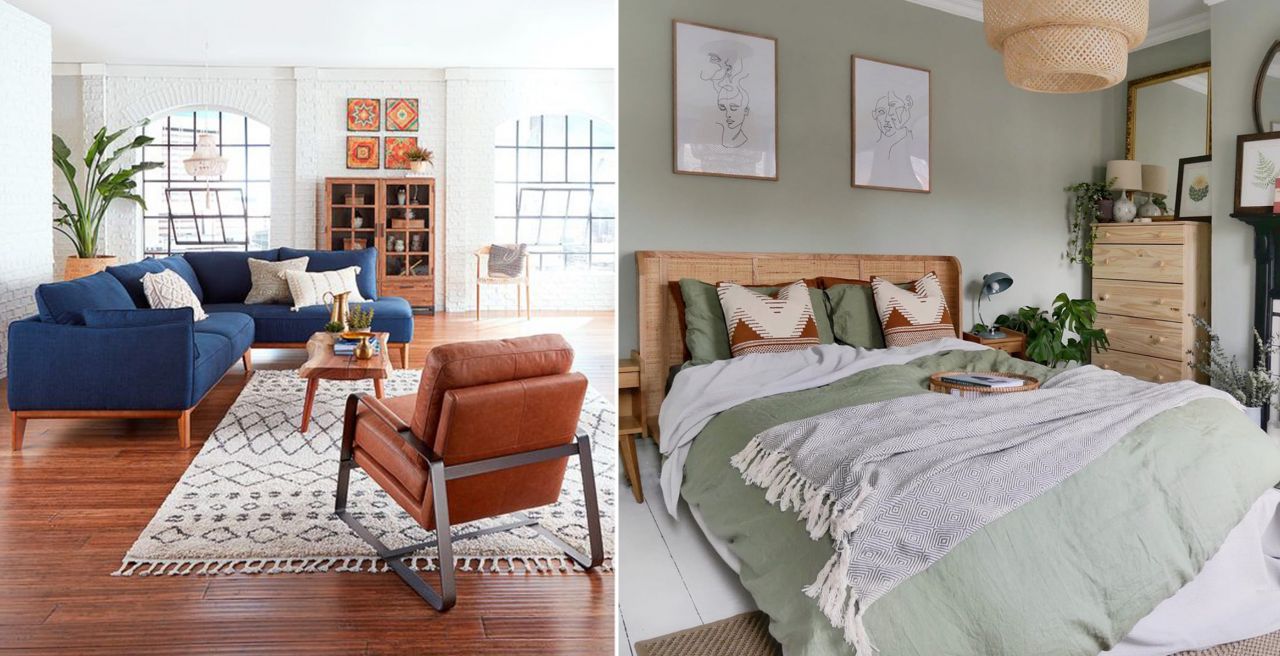 Image Credits: macys | Instagram@Madedotcom
THE GLAM TINTS - A WINTER LOOK
With inbuilt charisma and attractive qualities, the glam colours, gold and copper, look magical when paired with browns. These bright colours aren't timid or shy and together with brown, their depth can enrich a space and convey an air of sophistication & luxury. Look for lighting fixtures, cushions and other showpieces in the glam hues as they best complement the brown couches and furniture.
This is a bold and refined look, definitely not for the weak hearted among you!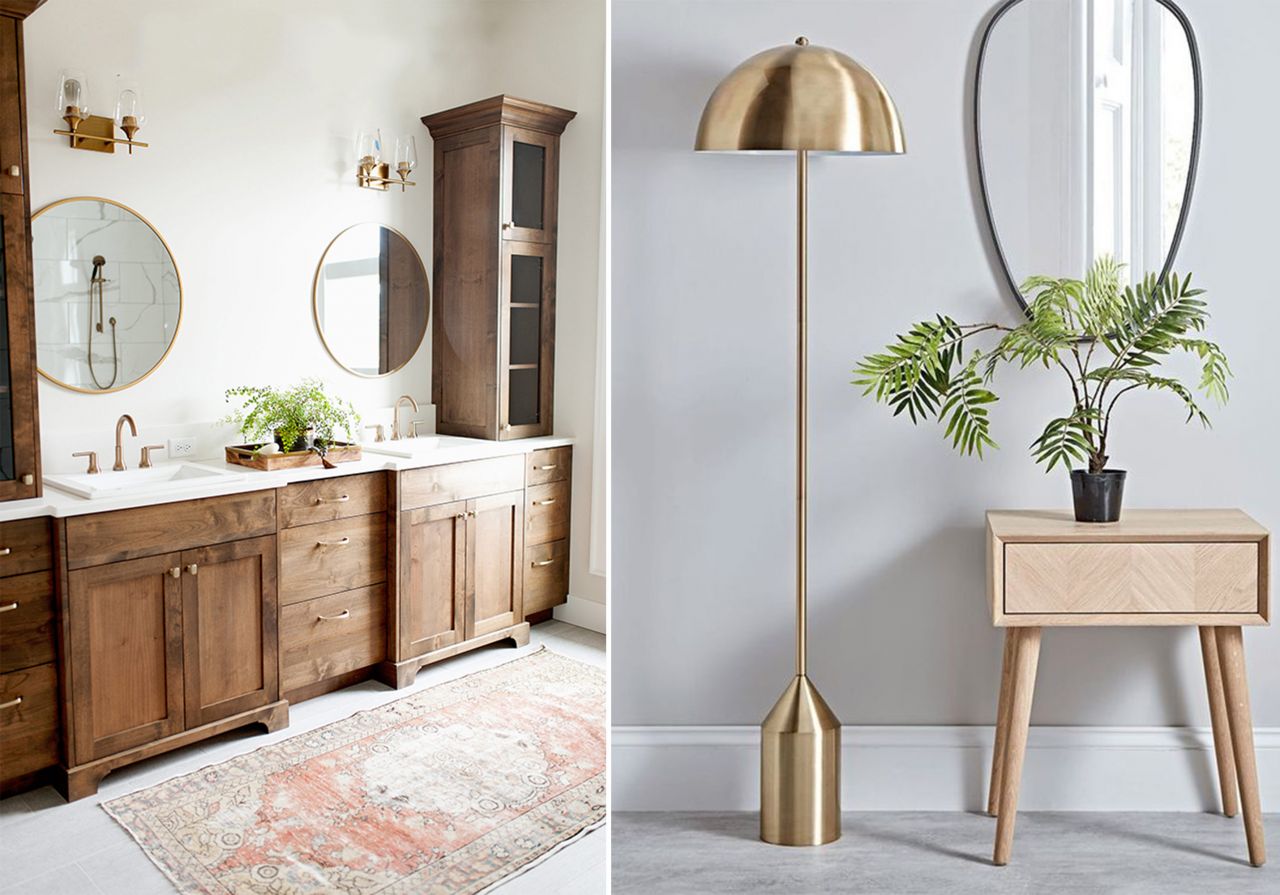 Image Credits: jbalisinteriors | modernfloorlamps
PATTERN TREASURE
Patterns and textures in your abode can help you steer clear of the neutral blahs that muddy hues bring with them. A rug, some cushions, accent wallpaper or a furniture piece are some of the most efficient places to add a dose of prints to your space. You can either opt for a single print scattered at various intervals or what we love to do is mix 2-3 elements like a solid textured furnished sofa in hues of brown, a geometric pattern such as a stripe on the accent chair in hues of sunshine and a large scale print on the wall in hues of white and pastels. Might look intimidating at first, but definitely a stylish one-off aesthetic!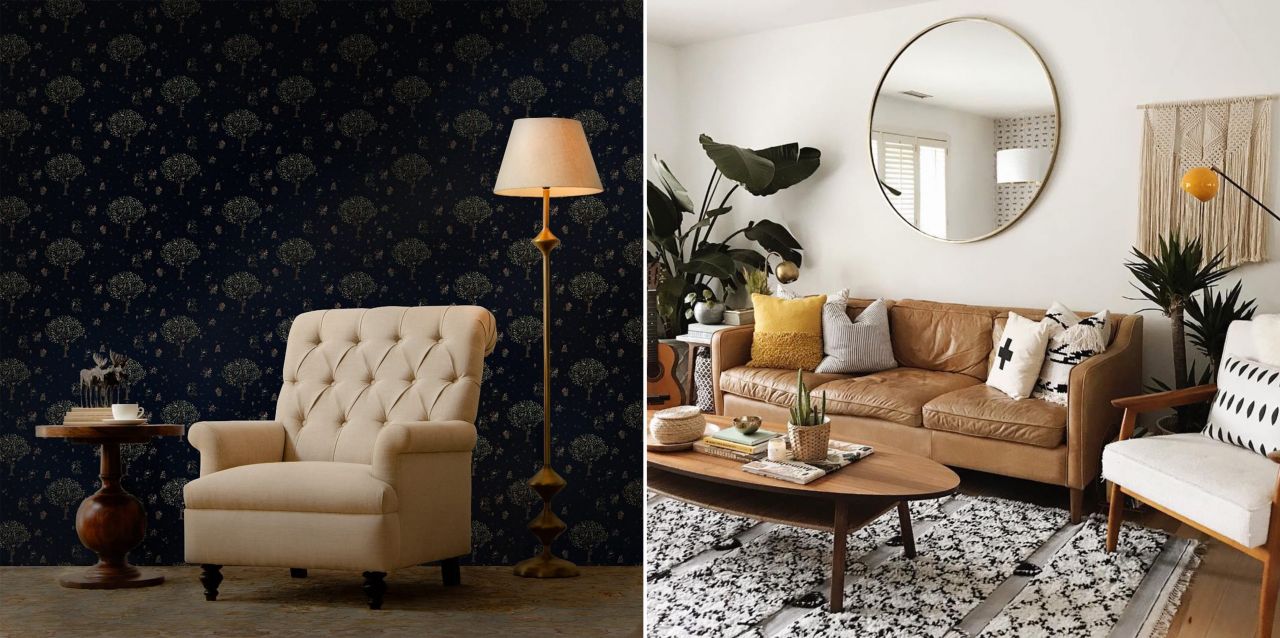 Image Credits: Gulmoharlane | Instagram@Sunwoven
One more way in which you can add interesting patterns in a brown space is through lighting. Printed lampshades emitting a golden glow can bring to life even the dullest of browns. Cut out lighting or metal lighting in unique shapes can also cast their captivating shadows on the neutral hues, making browns look glorious and exciting.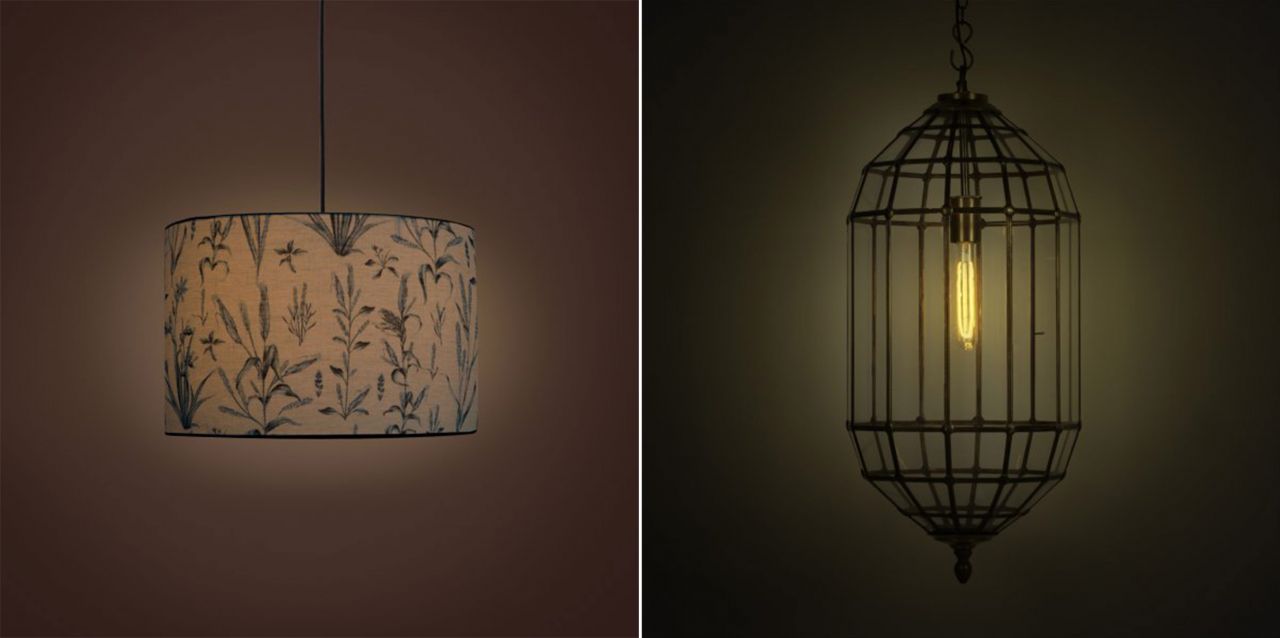 Image Credits: Gulmoharlane | Gulmoharlane
FINISH CHOICES
As already evident, a brown can have multiple personalities. Paired with bold colours and textures it can really go uptown. It is the last companion of the brown that can really keep it down to earth with a tinge of drama - wooden and metal finishes.
WOODEN FINISHES
A French-inspired beige finish when paired with browns may seem light and prove that a space doesn't only need bright colours to be interesting. The calming foundation of the beige finish grounds the classic brown and sprinkles it with a camouflaged accent colour.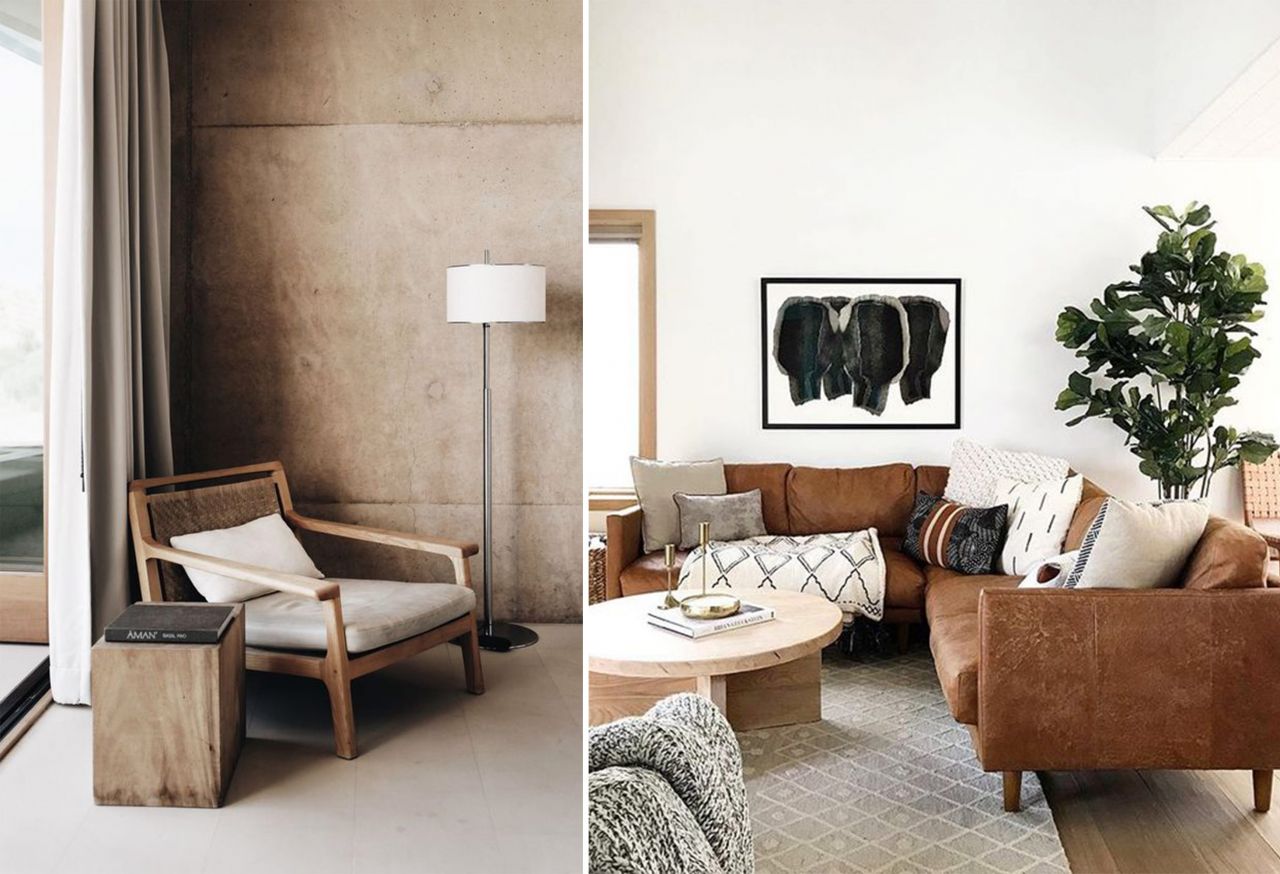 Image Credits: d-vsl | porch
Even chestnut/ cinnamon wooden finish can blend well with the muddy shades. The warmth of the browns with the sophistication of chestnut can broaden the neutral horizons and create a perfect nature-inspired den.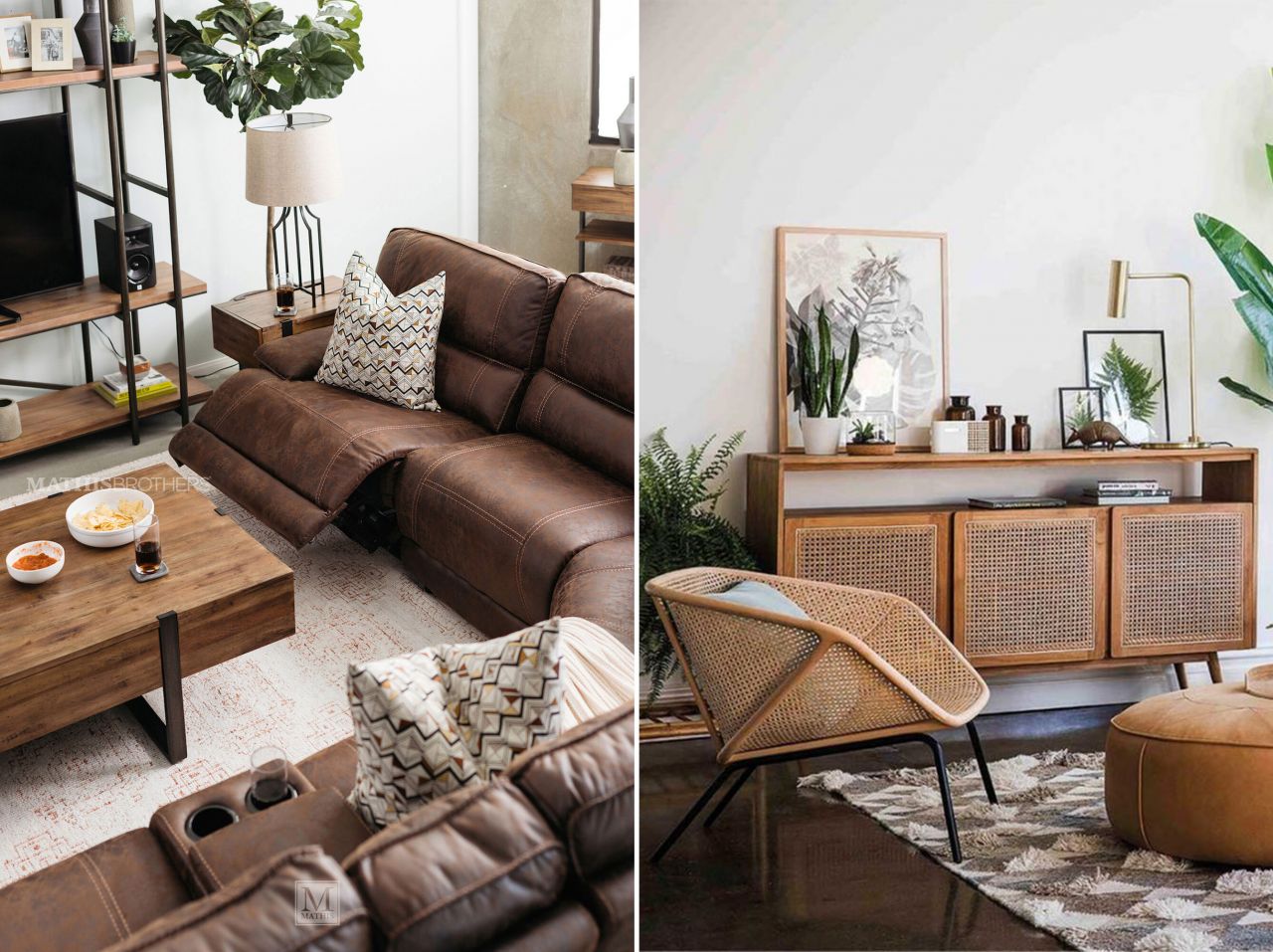 Image Credits: mathisbrothers | designnation
METAL FINISHES
While the overwhelming browns can look bulky and heavy, the sleek metal accessories or furniture details can tone them down and add an element of bling to the aura. Metal finishes like antique brass, rose gold and black can really make the space pop. The trick with using metallic finishes in a single space is to mix them with different, softer textures to balance them out, think of textures like velvet and linens to let the metallic accents contrast and stand out on their own.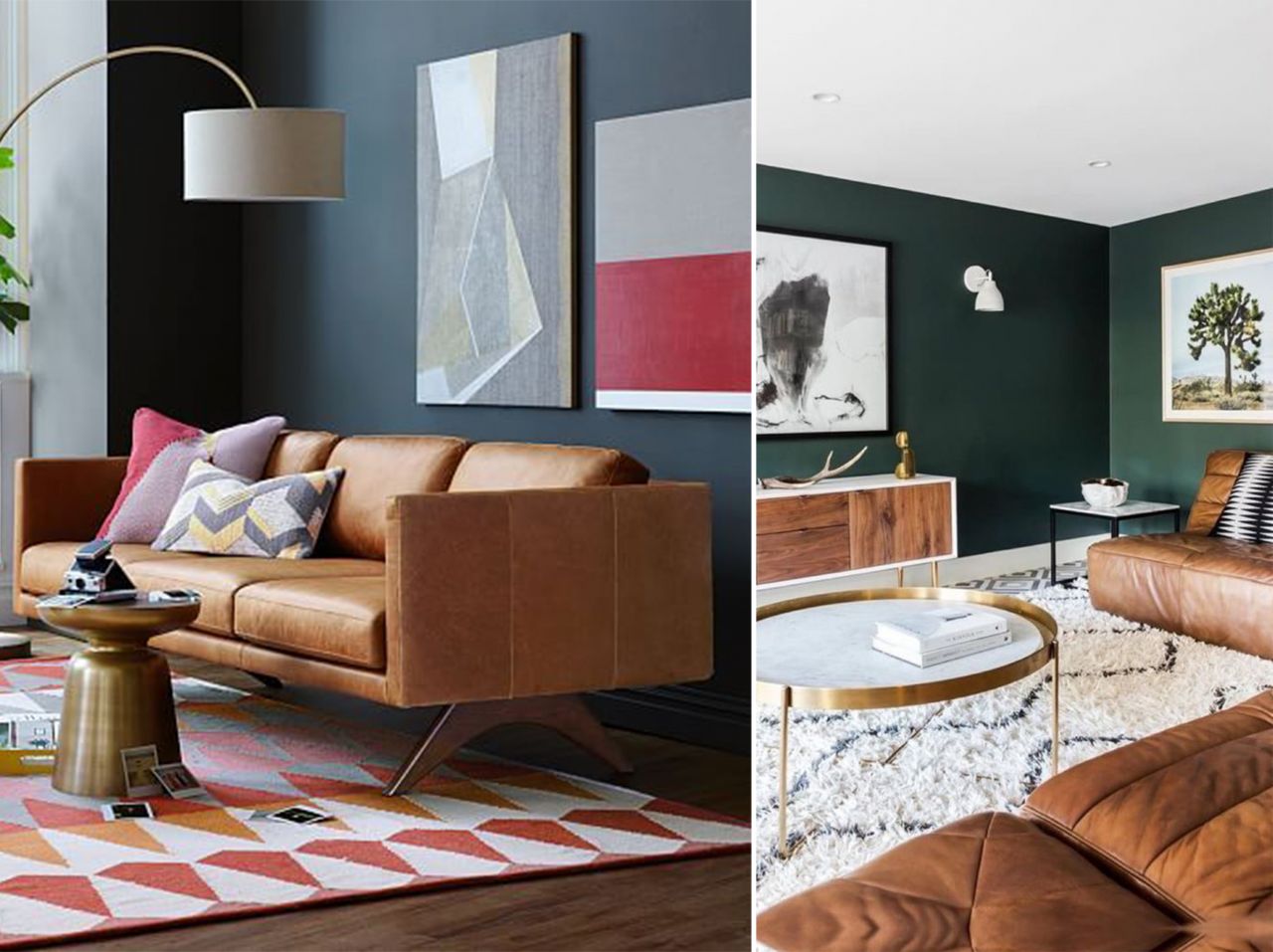 Image Credits: westelm | Pinterest
The muddy hues, no matter how routine, constantly connects us with nature to chisel out exciting frontiers and provide a backdrop to explore and imbibe a design philosophy that is pertinent and persistent with the ever changing trends of the industry. Even the browns can shine; all they need is some new-age approach and some breathing space!