Our Sofa cum Bed now available in Vintage Rose Country Garden Fabric.
Posted on August 11th, 2017 07:30 PM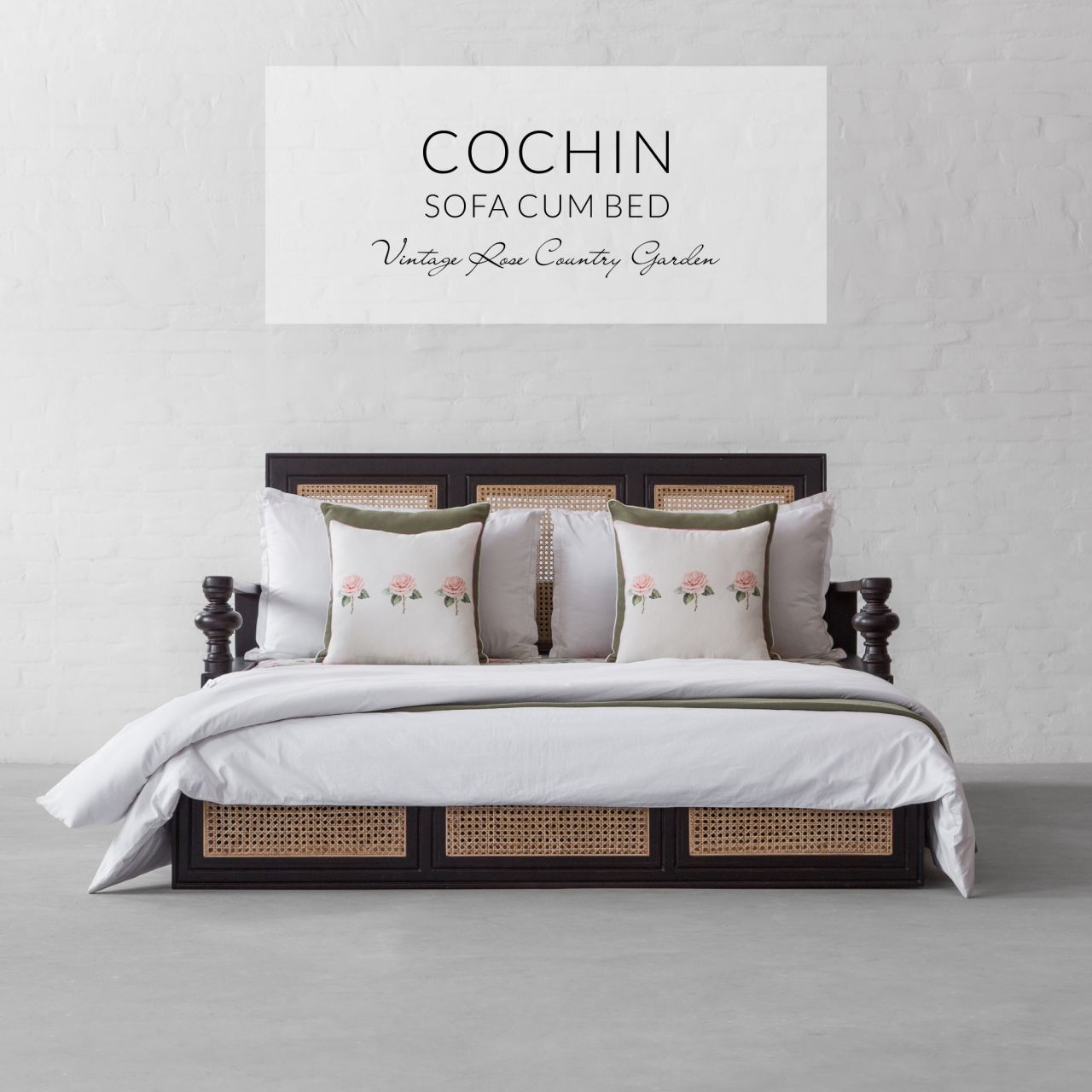 Welcome simplicity with style!
Cochin Sofa-cum-bed is a classic versatile style with a clean silhouette adorned with cane rattan work on all sides to add that old world charm to your living space. Wonderfully versatile, it suits a wide variety of room settings.
Introducing
COCHIN SOFA CUM BED
in Vintage Rose Country Garden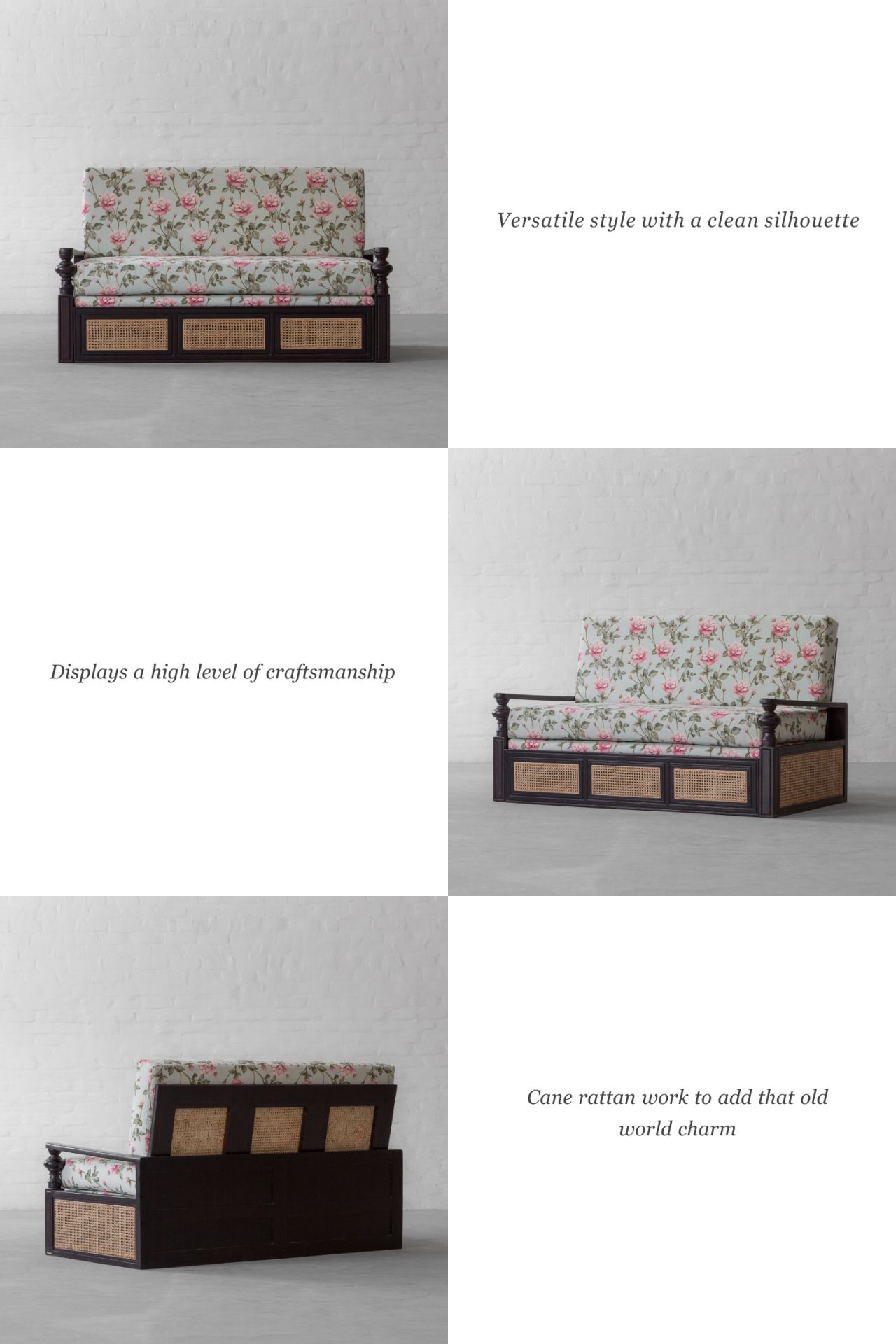 A sofa in your living room throughout the day; reworked into a comfortable bed for the night!

What more can one ask for?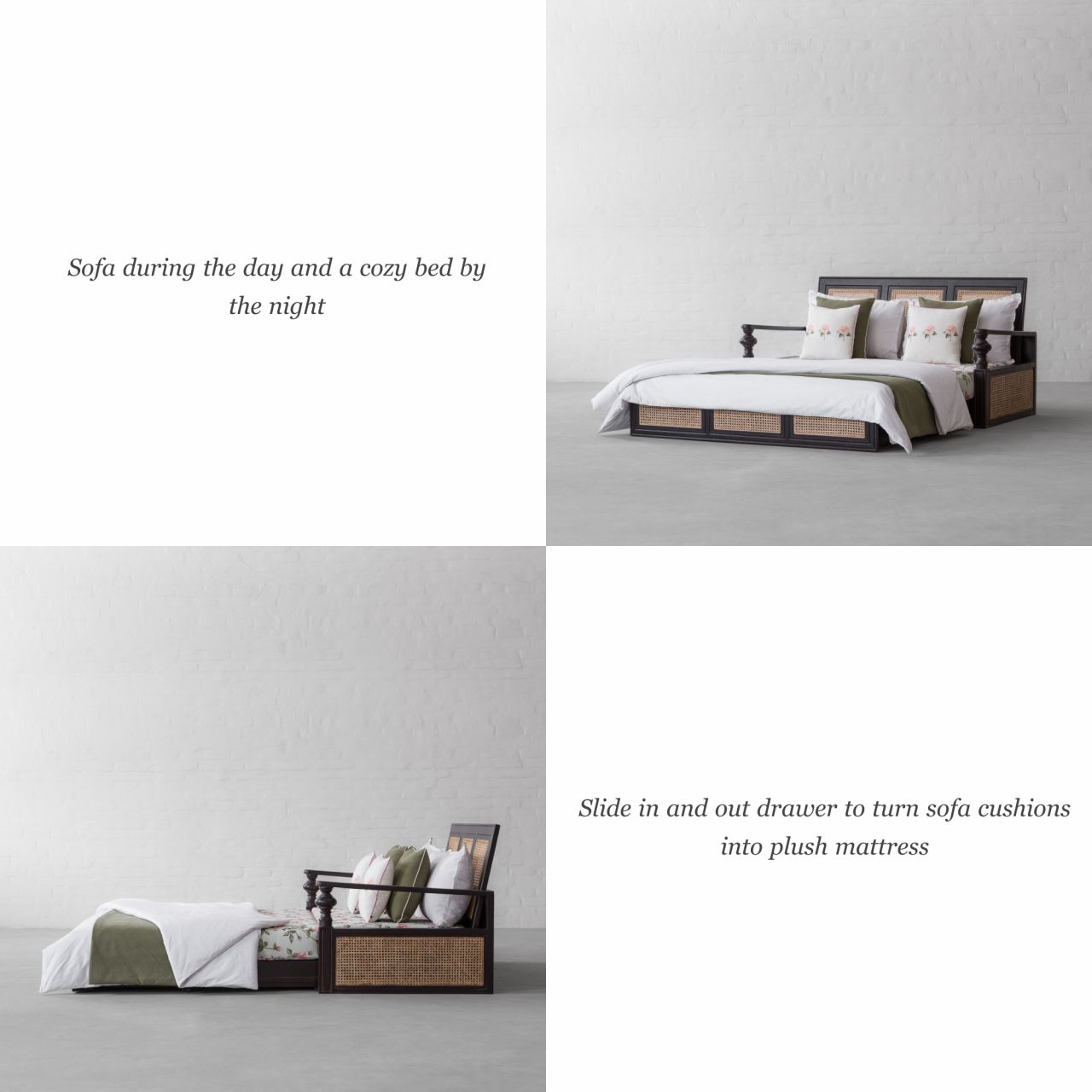 Simple yet practical, the versatile look and delicate allure of vintage roses, makes it an ideal balance of style and comfort.
Stay tuned for our Cochin Sofa cum Bed in Summer Garden Fabric!