Pair Colours & Textures in Upholstery like a Pro!
Posted on September 18th, 2018 07:30 PM
One of the most important decisions you will make while designing your home is picking a colour palette. The best colour palettes are engaging, create a sense of balanced harmony and are an extension of the message you are trying to convey. But how do you do it? How can you know they will go together? Where do you even begin?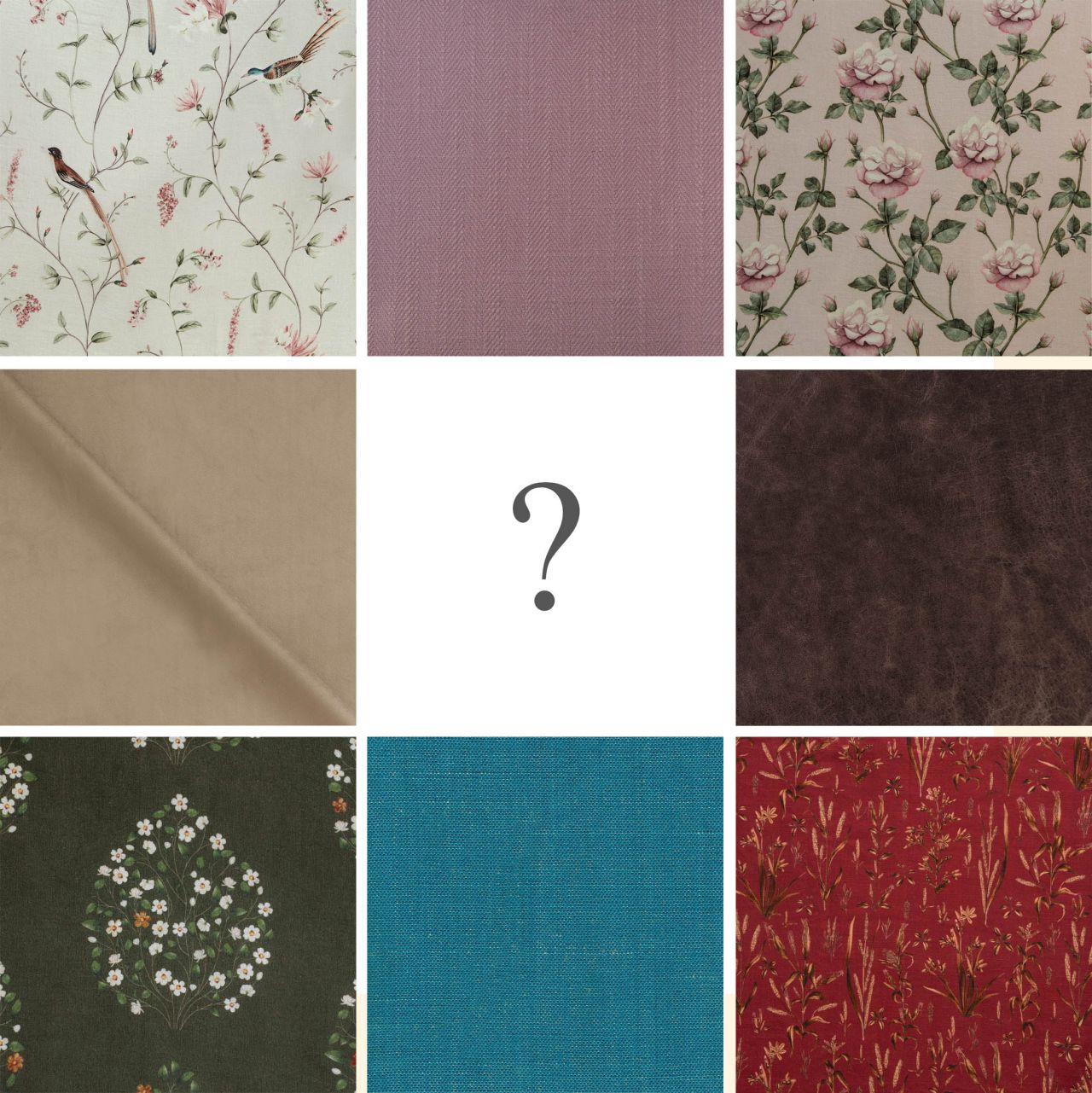 Well, we have done the hard work for you and have compiled together the most successful and daring colour and texture combinations that will
woo
the onlookers.
PAIRING COLOURS & TEXTURES
---
GO PRINT ON PRINT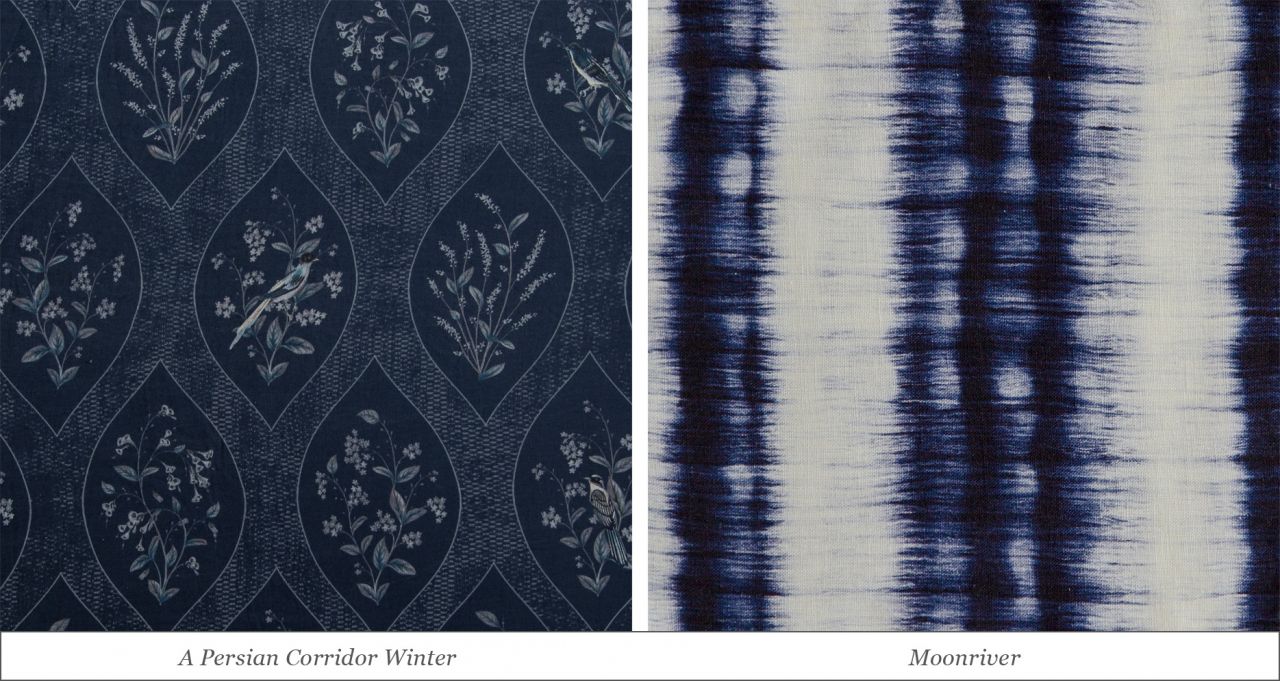 When layering patterns, it is best to combine prints in different styles and scales. The most prominent pattern in the room, typically on a 3 seater sofa with a bold motif (A Persian Corridor Winter fabric in this case), sets the tone for the rest of the space. Thereon, additional layers of complementary or contrasting patterns in smaller sizes (Moonriver printed fabric) can boost visual interest. This can be achieved with cushions, armchairs & benches.
---
FEEL THE MAGIC OF MIX AND MATCH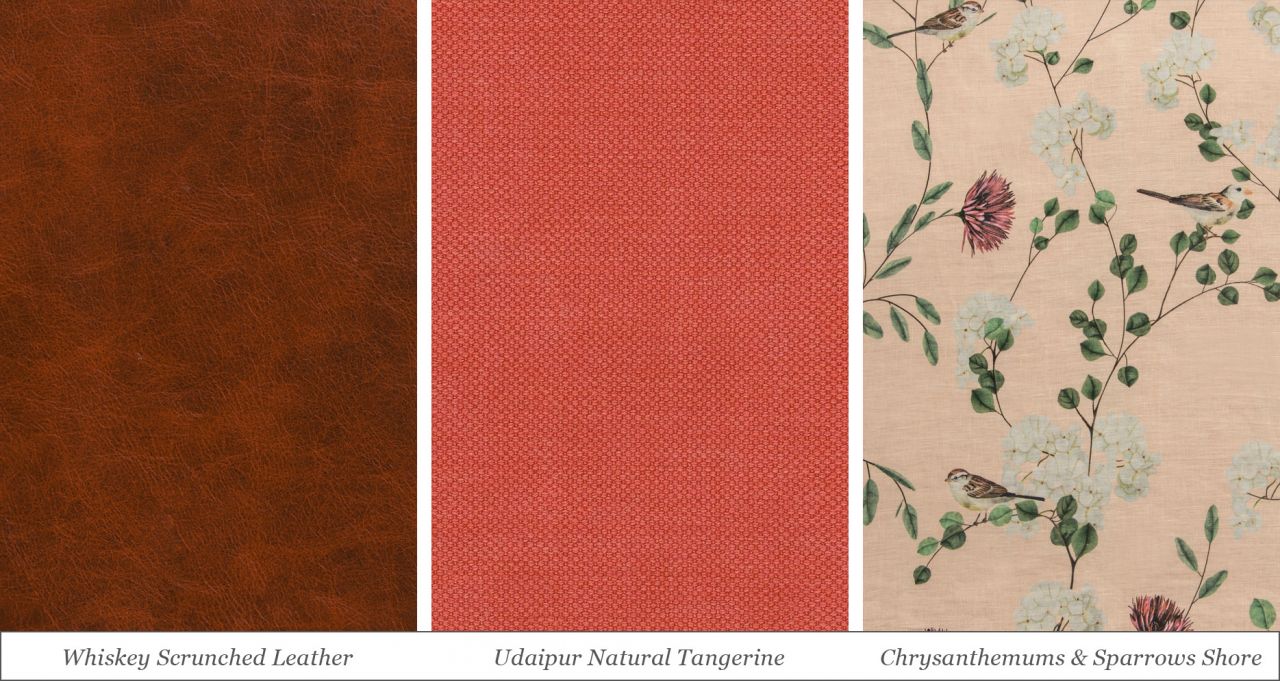 Decorating with leather and fabric together combines 2 textural elements that may boost your room's design appeal. A Luxurious leather sofa in supple 'Whiskey Scrunched Leather' placed right opposite the accent chairs upholstered in 'Udaipur Natural Tangerine' fabric with a bench on the left in 'Chrysanthemums & Sparrows Shore' printed fabric is sure to create a cohesive & eccentric aura.

---
DRAMATIZE OPULENCE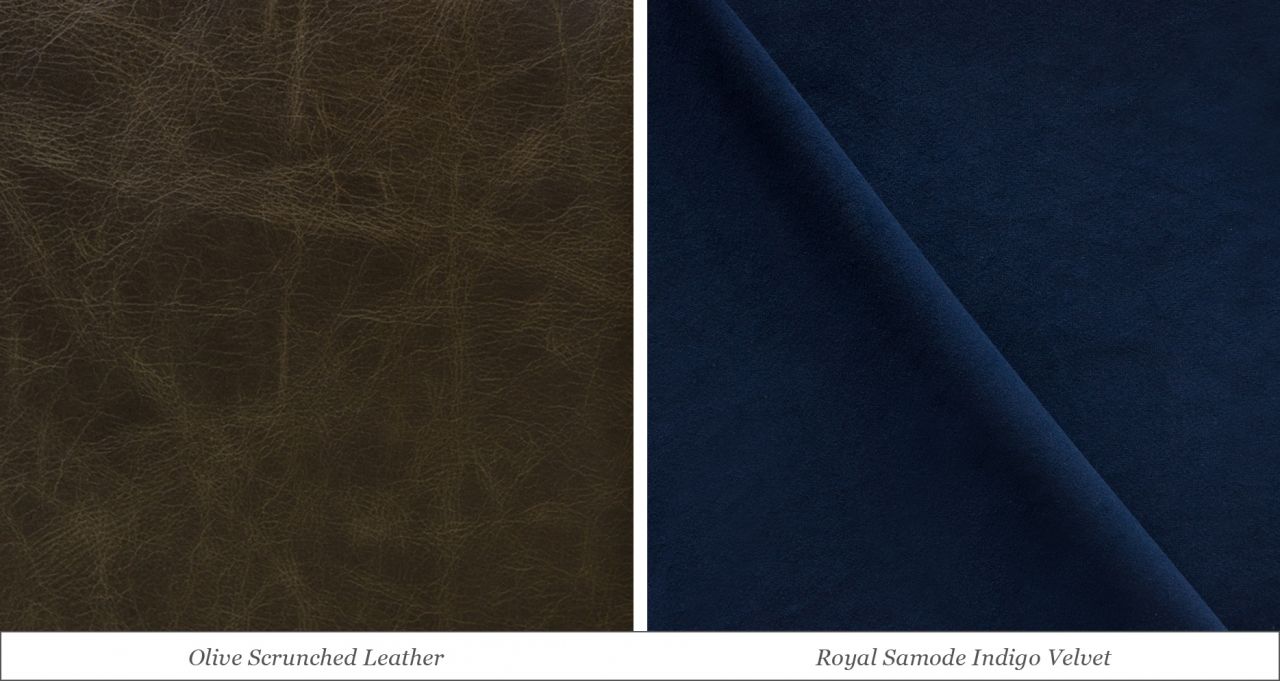 Give your home a mid-century makeover by playing with diverse textures and materials. Try pairing a velvet upholstered sofa in 'Royal Samode Indigo Velvet' with leather chairs in 'Olive Scrunched Leather' to instantly glam up any space while adding an opulent vibe to the overall vibe. Make sure you opt for velvet in strong hues to get the desired look while pairing velvet and leather.
---
BLEND MASCULINE & FEMININE DÉCOR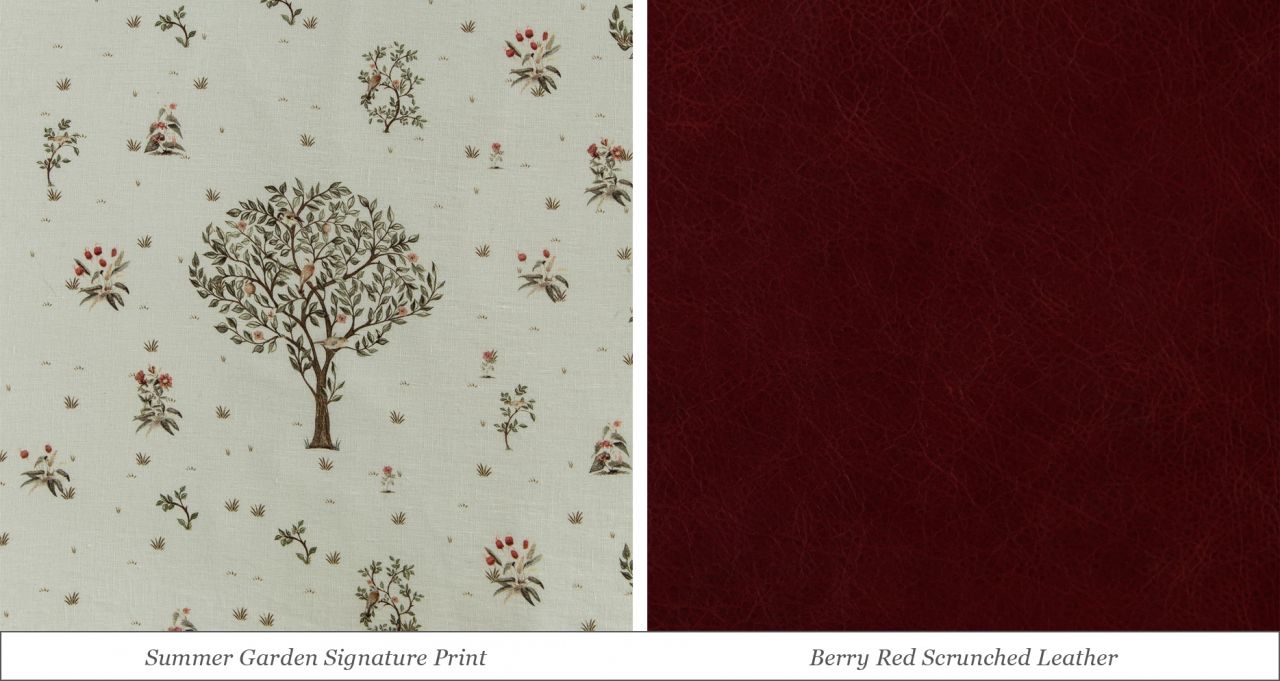 A True Phrase, 'Opposites attract' - While Blending masculine and feminine décor styles, 'balance' is the key. Instead of insisting on something overly feminine or overly masculine, try to meet in the middle. While a statement sofa upholstered in leather (Berry Red Scrunched Leather) will always dominate the space, delicate floral upholstery (Summer Garden Signature Print) can give a much-needed break from the robust look and you can have a room that feels elegant & balanced.

Voila! You just mastered the art of going out of the box and pairing the unusual while still maintaining the grace and comfort of your spaces.