SHADES OF THE SEASON
Posted on November 18th, 2021 03:51 PM
Winter is one amongst the myriad seasons bestowed by nature and known for its cold nips. If you too are a winter loving person, we have interesting ways to adopt the hues of it in your home! Not many know but appropriately done house hues can play a decisive role in imparting warm and cozy feeling in winter seasons.
So, lets channel the inner interior-design instincts and find the never-go-wrong color palettes this season.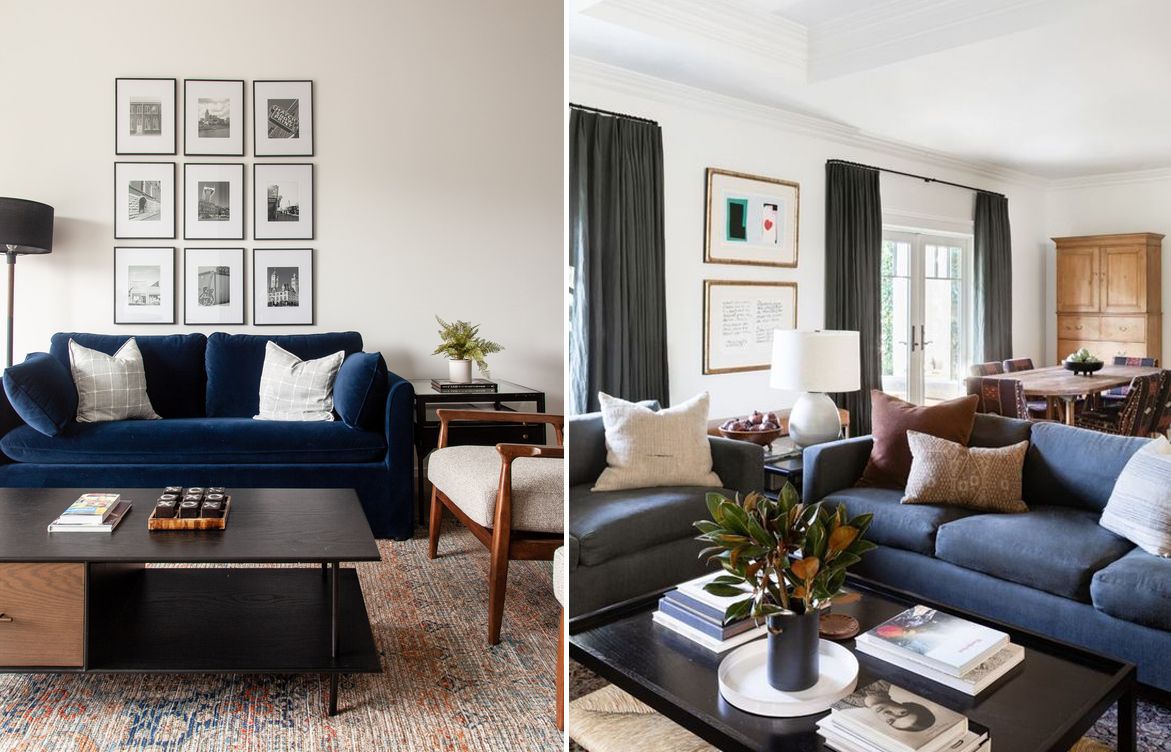 This season, when winters knock at your door with its windyness, be hands-on by giving your space an extraordinary makeover with cozy room ideas decoded by the exclusive winter colour palette of Deep Blues and Greens, blended with warmer shades.
DEEP GREEN+ BLUE+WHITE
It will be an absolute sin if we do not include this 'patent' color palette into the mix! It is an unsung reminder of the wintery ways; rich and so elegant. Such a basic mix of hues yet a stunning furniture upholstery color for the season.
• Create a cohesive look in the living room with lighter walls, deep green sofa and blue pops of furnishings or curios.
• Color your dining room walls in sage green, have an ivory upholstered dining chair and add the blues with large teal glass vases or a beautiful lampshade that plays on blue, we reckon
• Upholster your bed in an indigo leather, add the natural greens with plants and use ivory furnishings.
Such a glam this palette offers! And well suited in the end-of-year months! The combinations are unlimited, let your creativity cut through the colder days.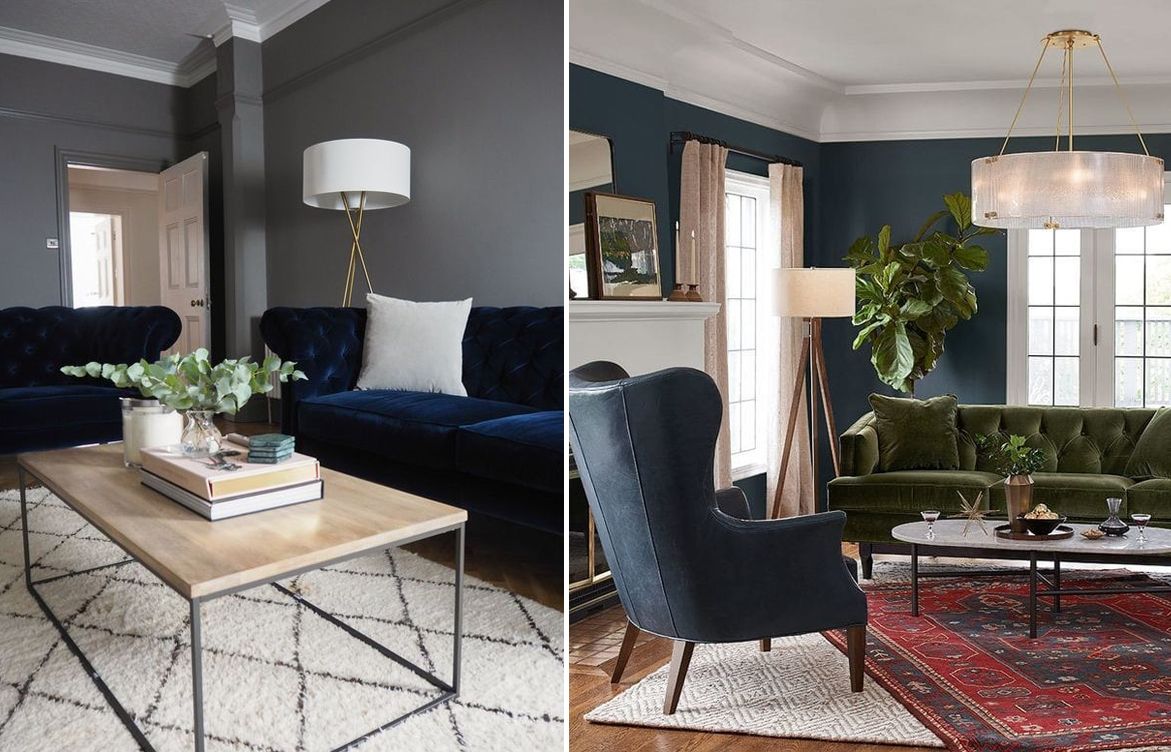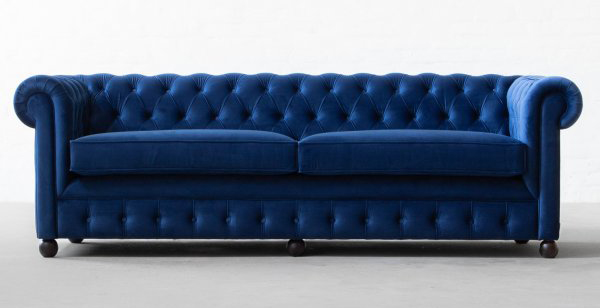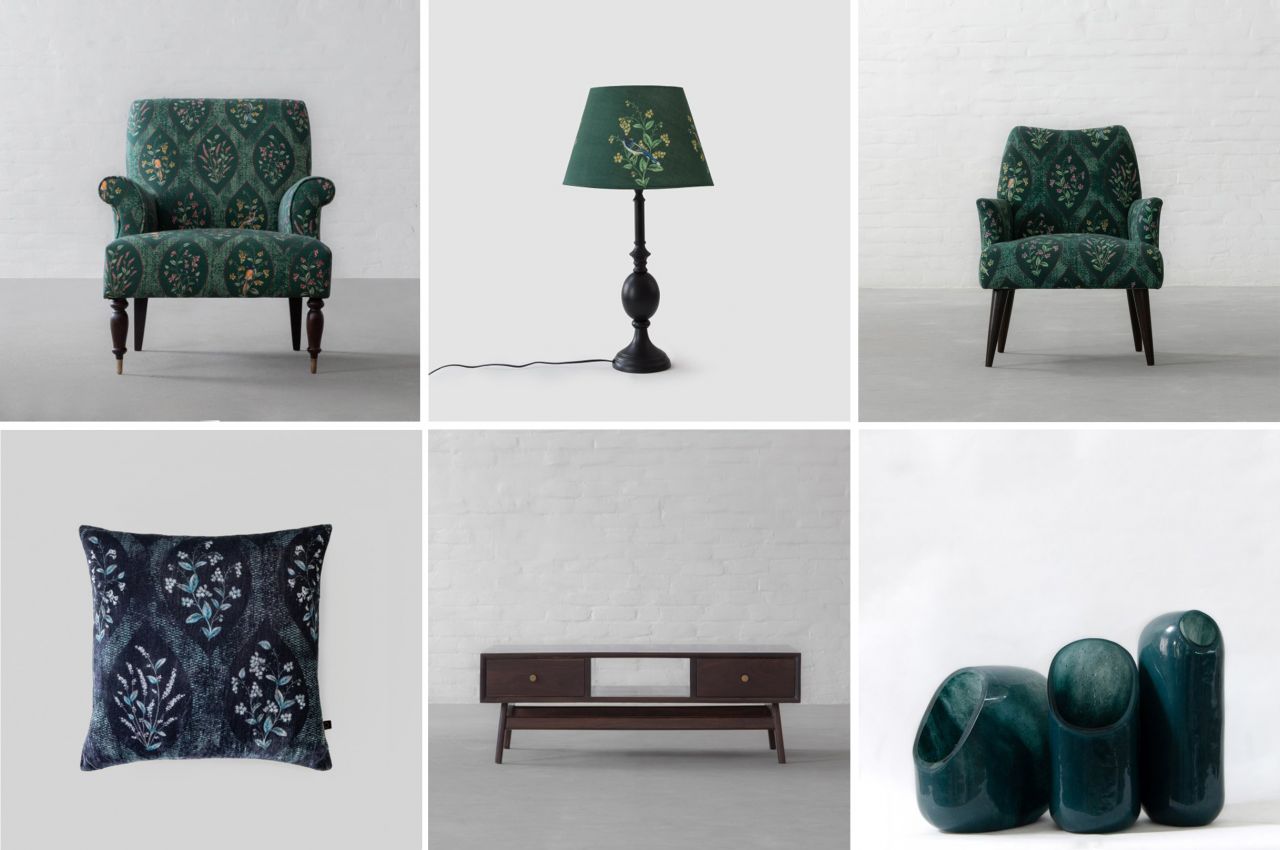 BLACK+WHITE+KLEIN BLUE+ SILVER
These are star of the colors when strategically used it in your interiors. Not only do they offer a glamourous look but also add a palette of bold style statement in the gamut.
• A cobalt modern sofa, a white backdrop and silver detailing in lighting or décor with printed on black upholstery for your armchairs or chaise. What a beautiful setting it will create.
• Hone your dining space with a printed on black handing pendant, with cinnamony table top and ivory upholstery on the chairs, add a cobalt bench to go with the dining set or white pots that hold the seasonal fruits and produce; what an inviting set!
• A Klein Blue headboard on a four poster bed with white curtains, a black lampstand with a silvery-toned lampshade, how stunning and cozy!
As versatile as the black or white may be, the Klein Blues and Shades of Silver add the much needed pizzazz to interior styling.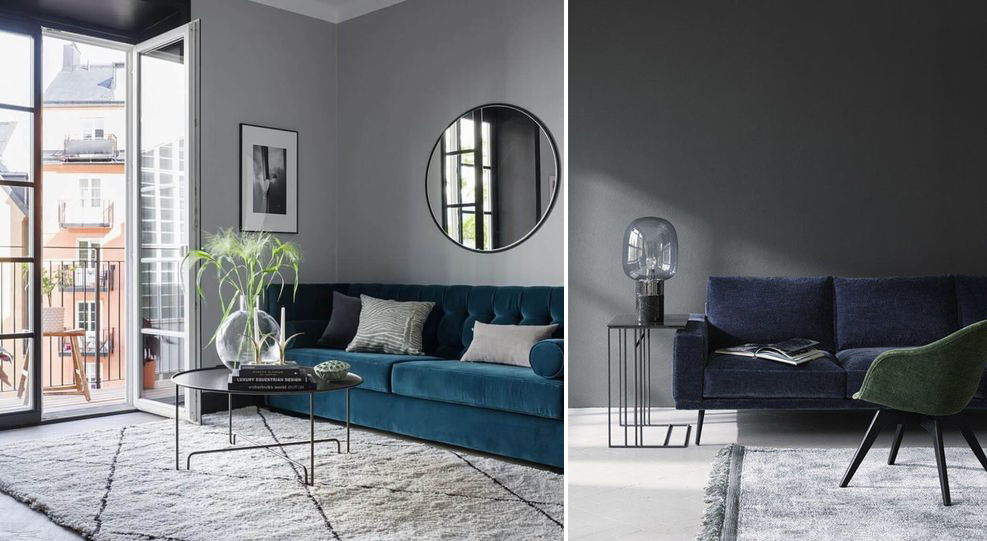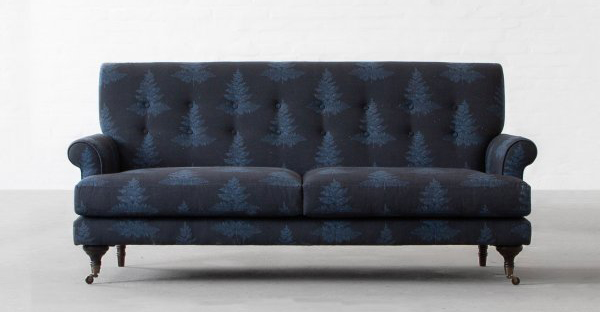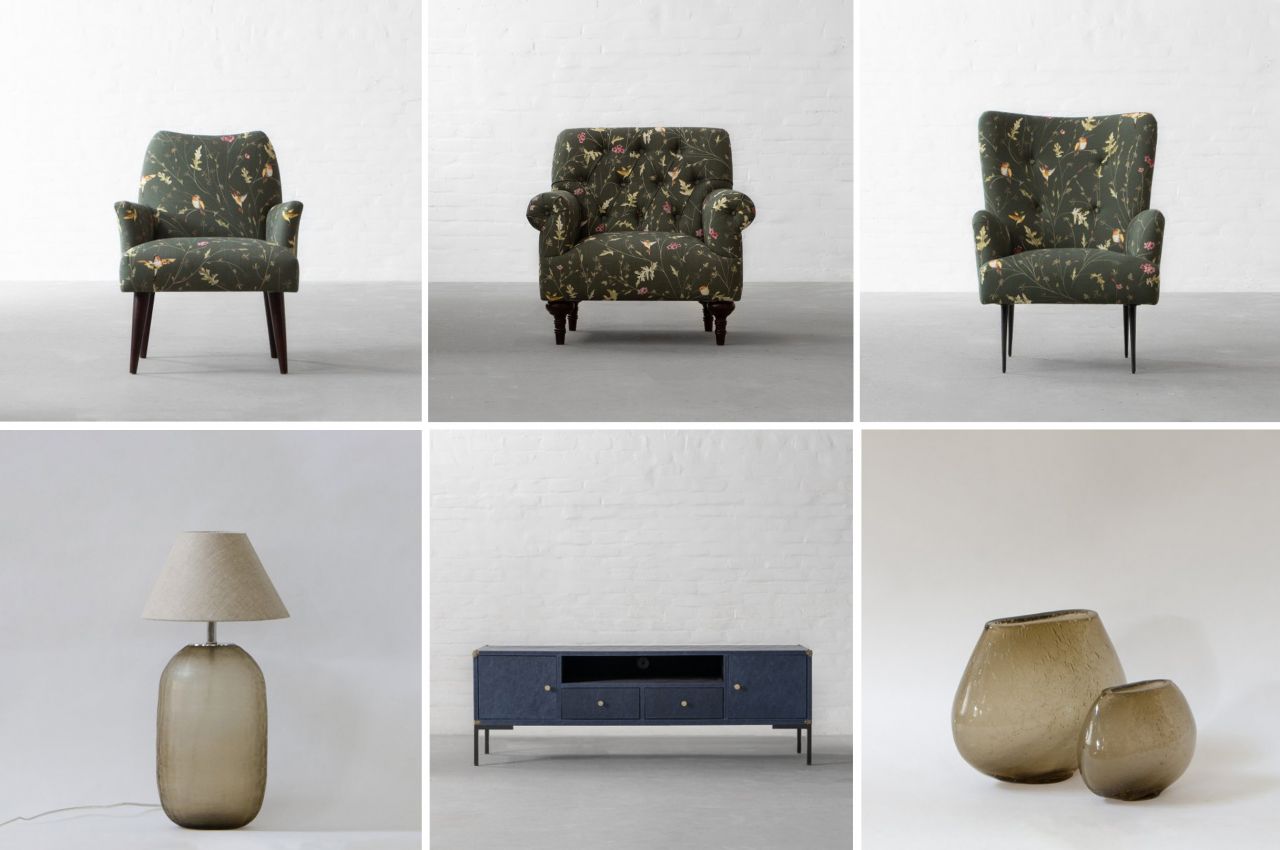 GREEN+MUSTARD YELLOW+BLACK
Imagine an emerald green and the art-deco yellow chairs and the hints of black fabric holding nature-inspired motifs! What a dream of glamourous interiors!
• An emerald green sofa, with armchairs that adorn a black –print upholstery, and mustard yellow curios around it! The Gatsby Glam is in the air
• Adorn your dining with a light-hues table top, introduce green in the form of natural large plants and upholstery with basic black and nature-inspired motifs! How Chic...
• How about you add richness to your bedroom with a printed on black fabric for your beds headboard, add mustard yellow cushions to it and balance with plants or a quaint green lampshade. Characteristic bedrooms are the best!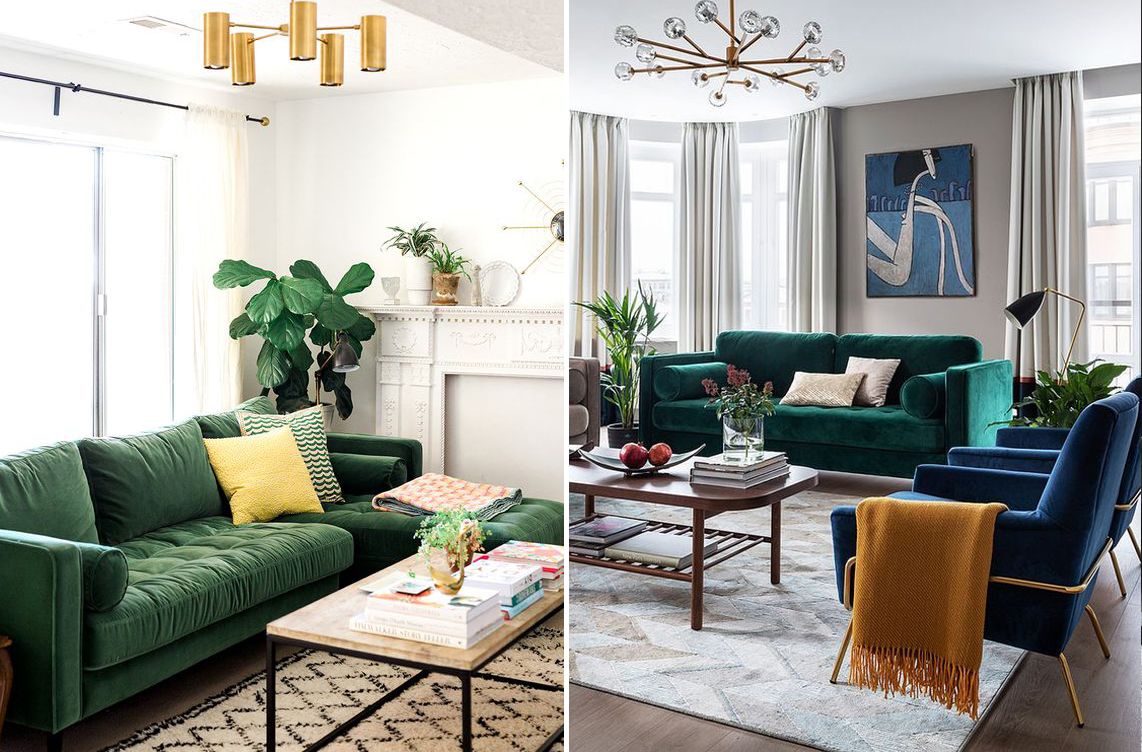 The combination is vintage, vivacious and an old-school elegant!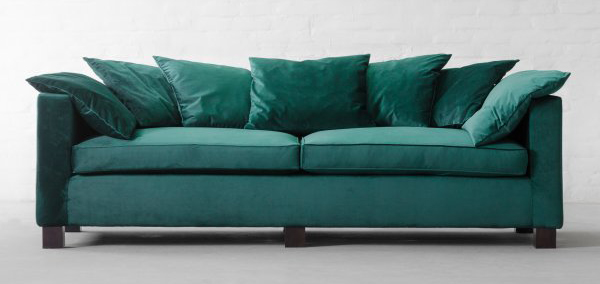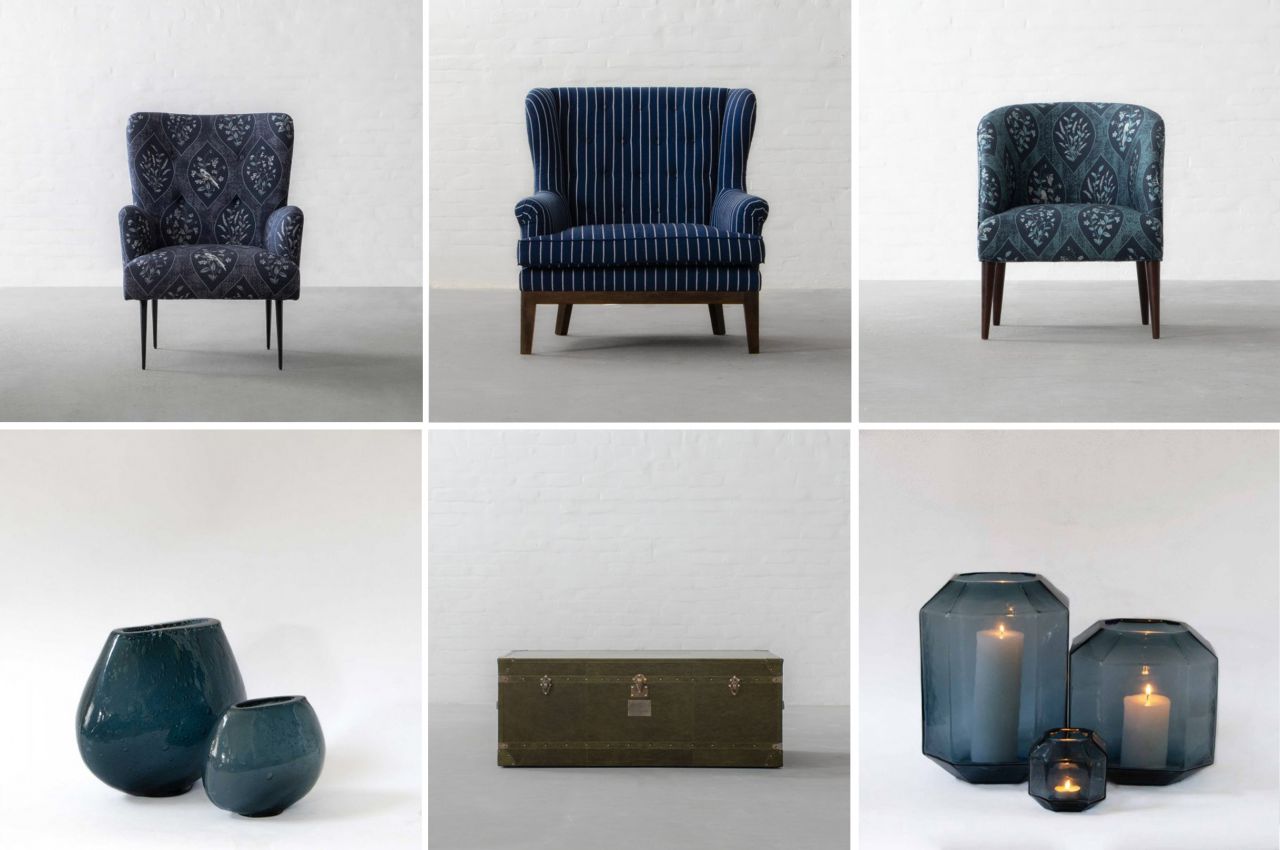 Keep the gloom of winters away, and find the charm by adding the right colors in the blends this season. Find inspiration with on www.gulmoharlane.com Be ready to celebrate winters and all the seasons of the year with dual happiness, warmth, and positivity. Happy decorating, happy winters!