Small and Mighty Decorative Touches - A Detailed Guide
Posted on April 20th, 2019 04:36 PM
Let's talk details today. Once you get the furniture in and the walls painted, the rest of the room really comes down to the details because these very details tie the whole space together and finish it off. Whether you want to create a relaxing, chic vibe or a rustic, woods-like feel, little décor vignettes helps your vision become a reality. These elements instantly enhance any space, no matter what the style and add personality, function or colour (maybe all of the above). Regardless of the complexity of the space, these essentials give homes the shot of style they need.
Small and Mighty Decorative Touches - A Detailed Guide

Our easy to execute list of must haves for décor aficionados is all you need to curate an artful abode on the first go - zero intimidation and absolutely no guesswork.
THE STATEMENT MAKERS
1. THE REFLECTING BEAUTIES | MIRRORS
A designer's best friend, mirrors have the reputation to make spaces look bigger and brighter! A mirror right across the window - a dreamy sight, as the space will be flushed with natural light and happy sunshine. Small vanity mirrors above your bedside tables are another interesting option, as they will double the beauty of the showpieces placed right in front of them. Decorating entryway & staircase with mirrors are another classic, but watch your step while climbing those stairs admiring yourself in the mirrors.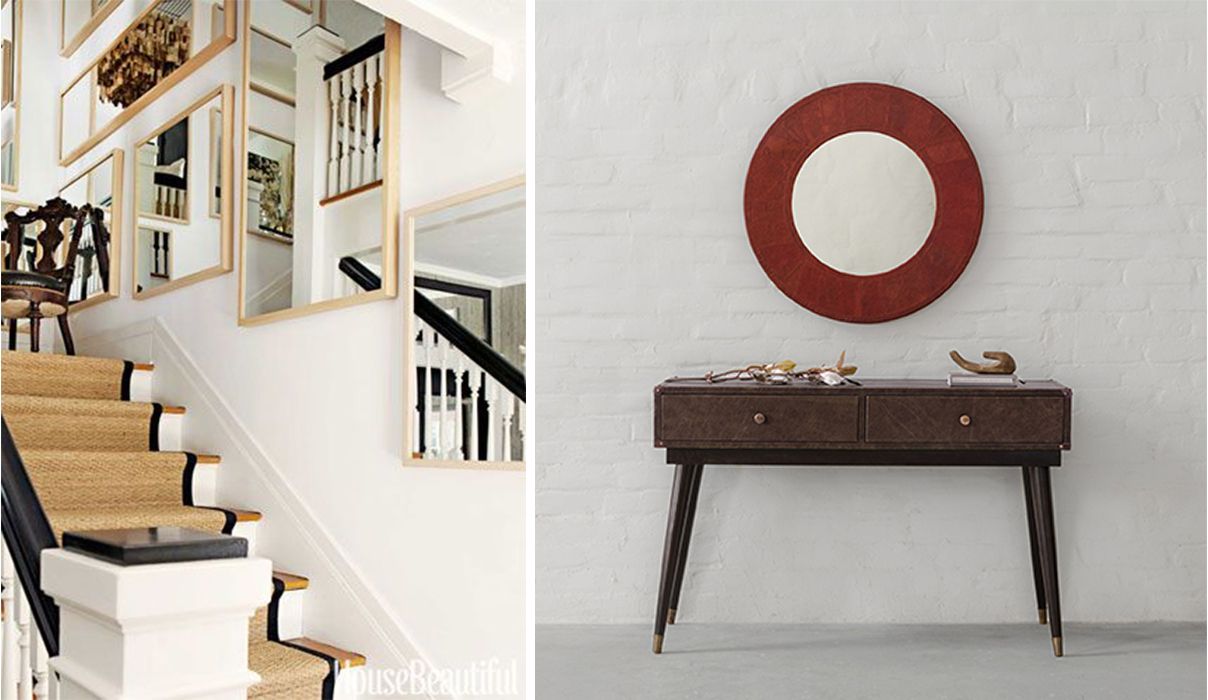 Image Credits: housebeautiful | Gulmoharlane

2. THE EVER EVOLVING | VASES
... because they aren't just for flowers! Whether you are decorating a coffee table, styling a bookshelf, or actually using them for some fresh blooms, vases work brilliantly throughout the home. A perfect choice for an element of height and to add some seasonal flair, with twigs in the winter & big leaves in the summer. From perking up your entryway to adding some spice to your staircase corner, from adding a focal point to your kitchen island to sprucing up your side table, vases can structure any space while making it look interesting.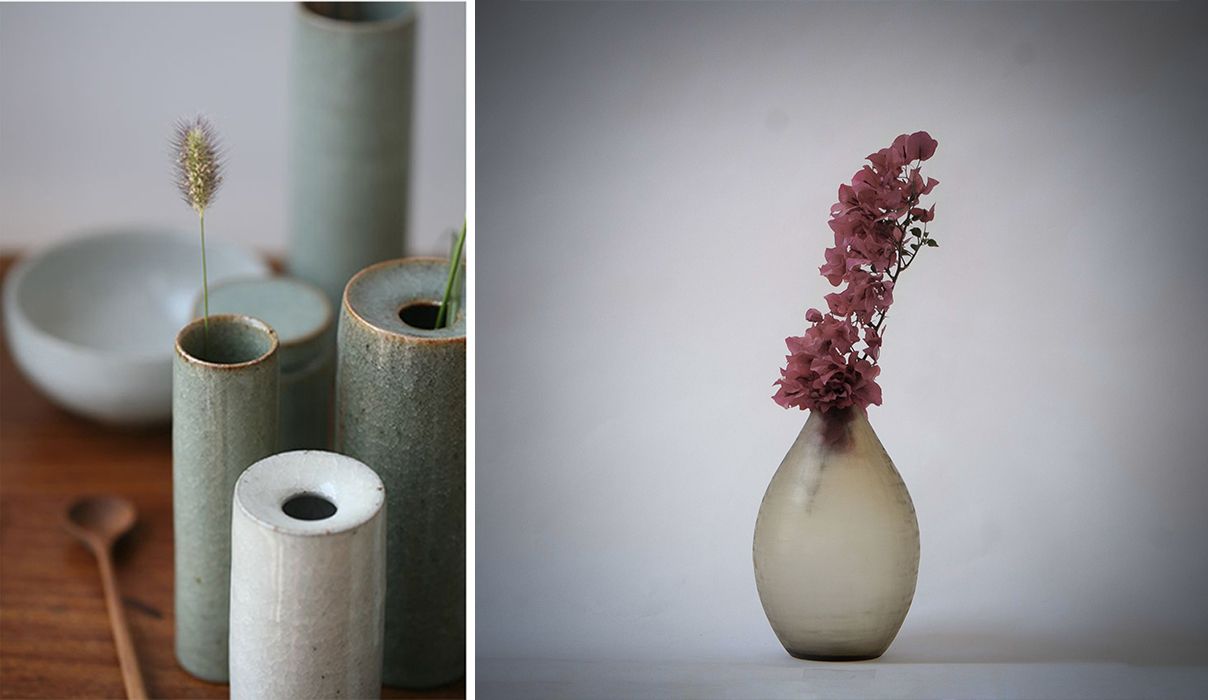 Image Credits: lifeonvirginiastreet | Gulmoharlane

3. THE ILLUMINATORS | CANDLE HOLDERS
Representative of many things, amongst which peace, serenity, relaxation and romance are just a few! Highly underrated as home décor pieces, candle holders create a warmer, more welcoming environment not only for guests but for you too! You can just sprinkle them around anywhere, be it as a centerpiece for your dining arrangement or a cozy addition in your bathroom. Moreover, they add a touch of whimsical to your spaces - just place a candle inside, light it and take the combination on a side table or a windowsill along with some company of beautiful sconces, potpourri and fragrances.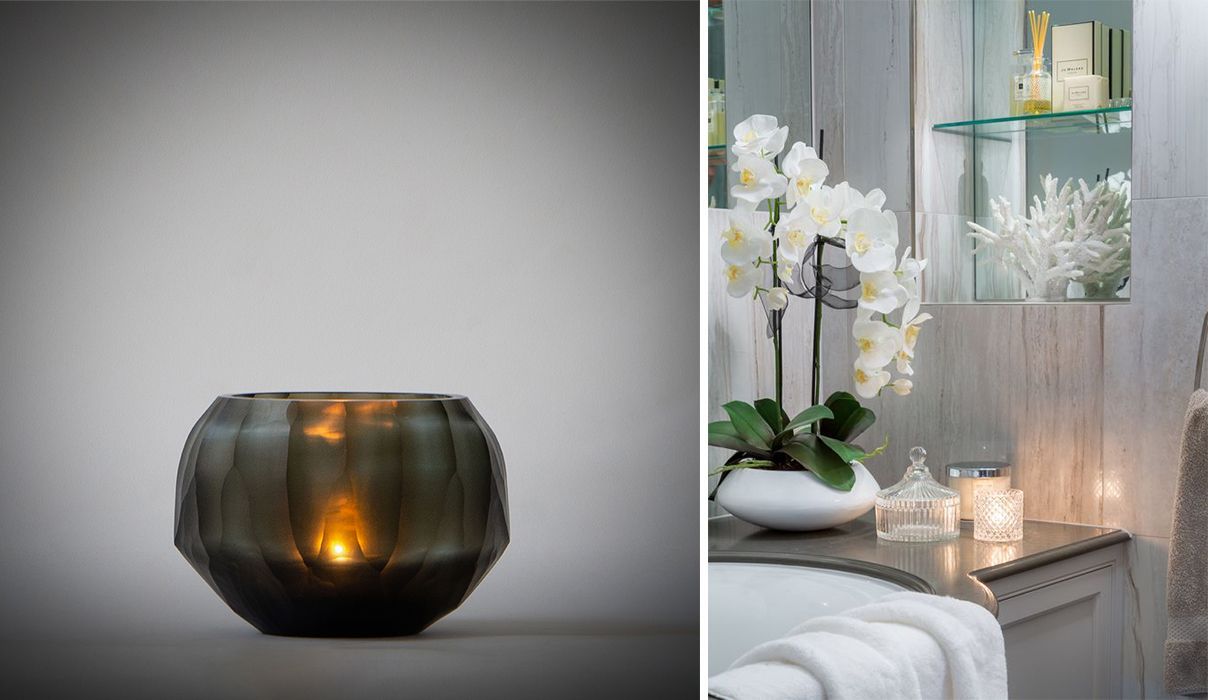 Image Credits: Gulmoharlane | Aji.co.uk

4. THE SOOTHING EXPERTS | LAMPSHADES
Although it is generally used as a decorative element, its main purpose is to actually diffuse or redirect the light emitted by the bulb for maximum effectiveness - basically beauty with brains! Lampshades come in a variety of designs, shapes, colours, sizes and materials - there are too many possibilities, they can either blend in (in case it has to match the rest of the room) or stand out (to contrast with the surrounding décor). Consider using light toned shades for subtle diffusion and use darker shades to create a mood or ambience in your spaces. From pendant lampshade fixtures that hang above your dining table to floor lamps that grace your favourite reading chair, choose the perfect lampshade for your home.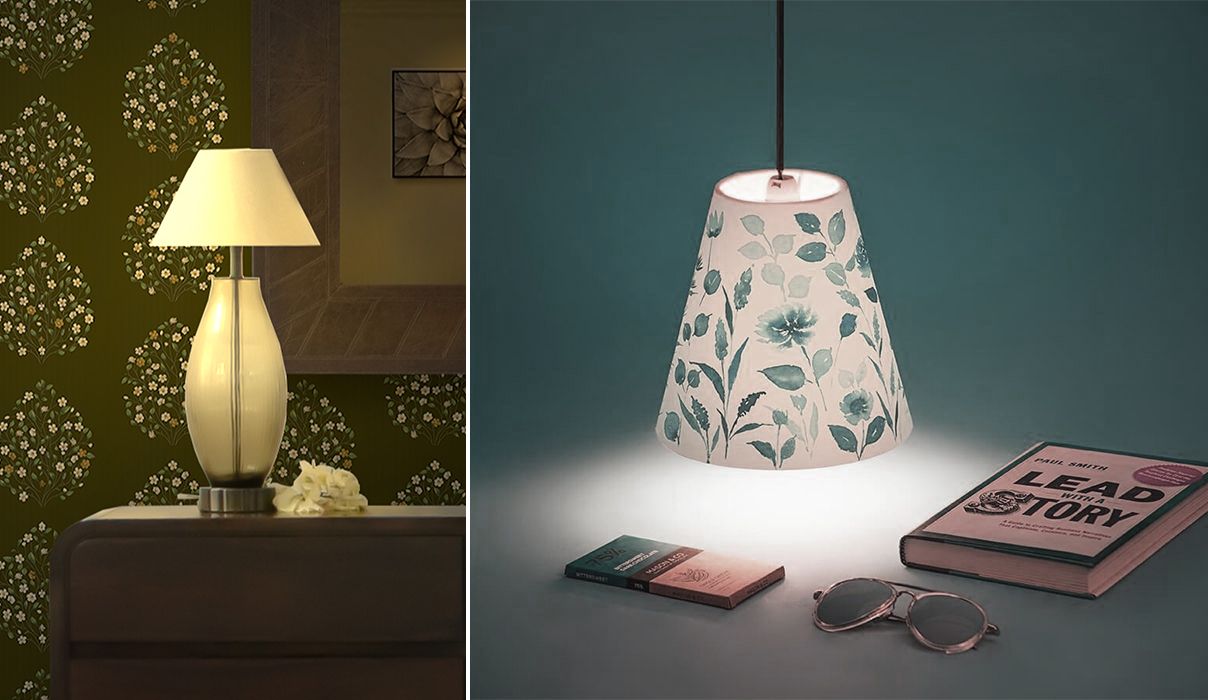 Image Credits: Gulmoharlane | Zwende

5. THE ORNAMENTS | WALL PAINTINGS/ WALL ART
A beautiful symphony of art and design, wall art injects an extra dose of personality to your spaces. Narrating the story of who you are and what you love, wall paintings break the monotony of a plain wall while working as brilliant conversation starters. An oversize painting or a photograph will command attention and set the tone, try a black and white photo in a minimalist space or add colour with a vibrant abstract piece. Furthermore, nothing adds personality and colour quite like a gallery wall. Display a collection of art, photographs or add wall hangings and other ephemera. Opt for simple, cohesive frames or bring in an array of ornate variations to mix things up!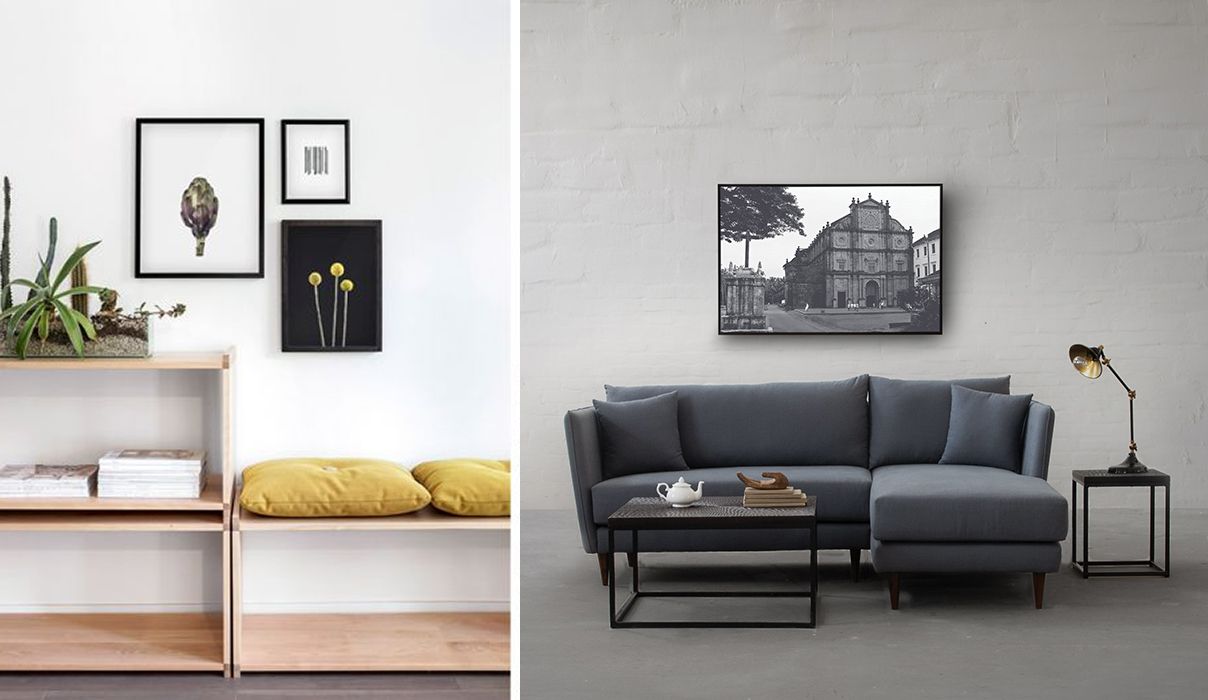 Image Credits: Oppositewall | Gulmoharlane

Now that you know the décor pieces you are seeking, it's time to explore the various materials and textures they adorn, so that you can make a holistic decision that will make you fall in love with your home all over again.
THE TEXTURAL KINGS
1. CERAMIC & POTTERY
Attention Artistic Souls! Pottery is an artistic way to give a special touch to your home décor. A classy and beautiful material, which has its rich origins in India, pottery and ceramics, can boost the style quotient of any home. From minimal décor accessories to traditional craftsmanship, curate any style with ceramic!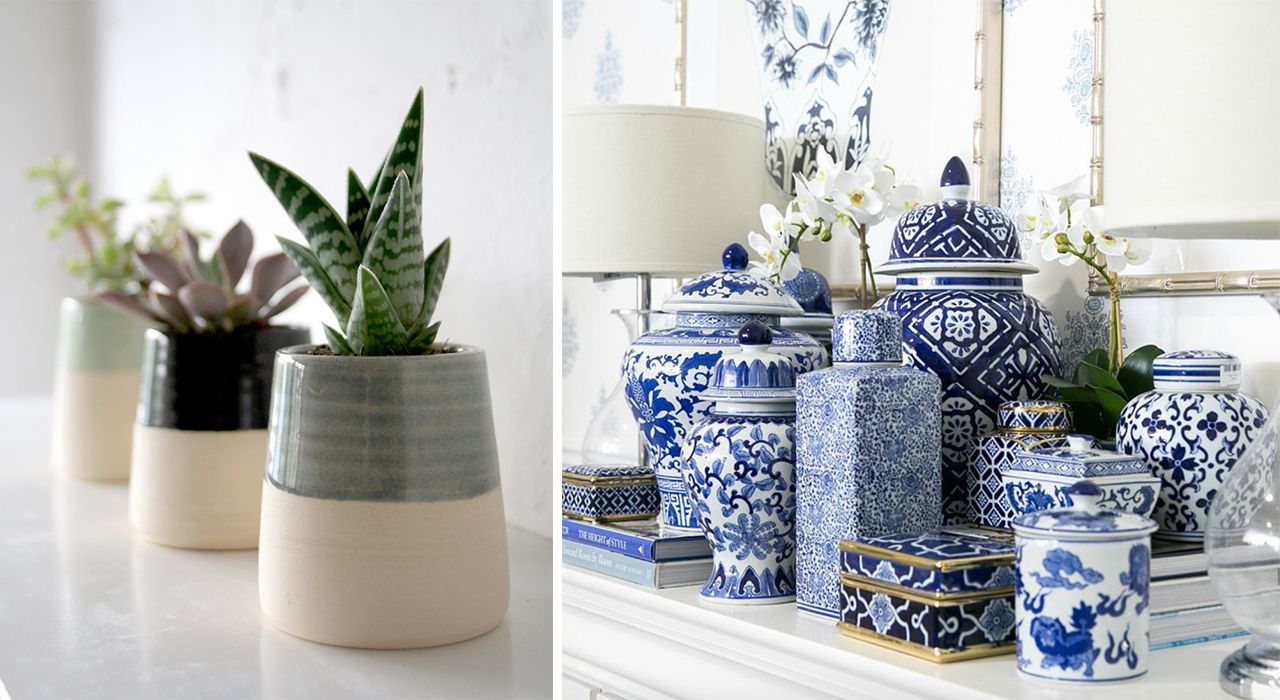 Image Credits: Fichceramics.co.uk | Instagram#Hamptonsstyle
2. METAL
For some rustic vibes or an industrial appeal, metal should be your first choice. Depending upon how weathered the metal looks; you can include it in a number of décor styles. Just remember, the more weathered the metal, the more casual and rustic the feel. Low maintenance and effortless, metal is quite a modern choice.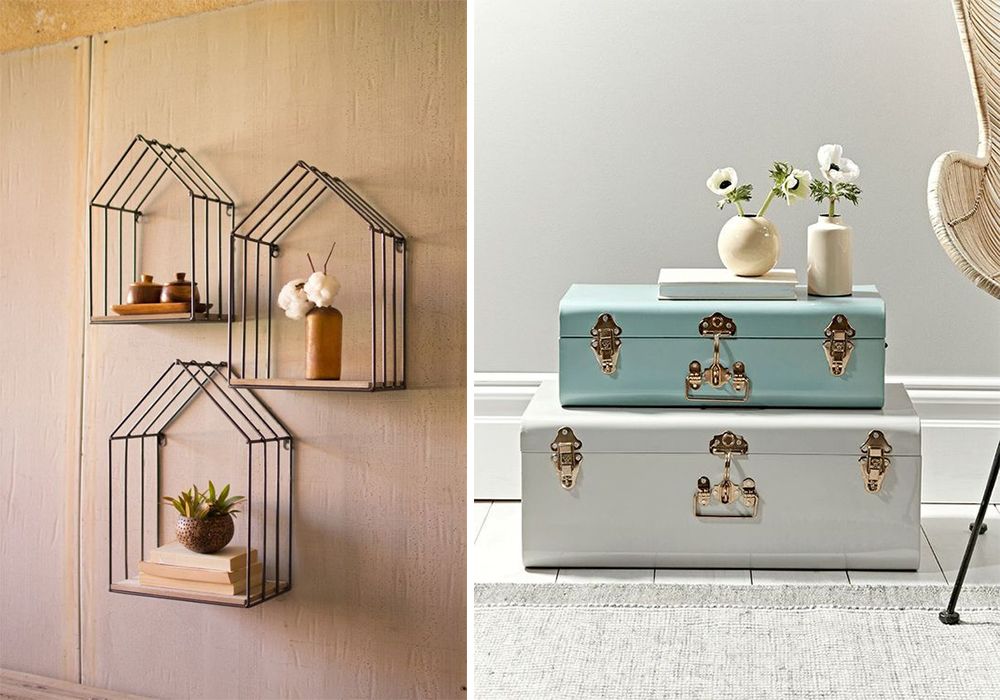 Image Credits: Modishstore | coxandcox.co.uk
3. WOOD
The classic beauty and the multifunctional quality of wood makes it the most desirable of all interior materials. From beautiful heirloom pieces to modern day accessories, wood can accentuate the warm atmosphere of a space, thus bringing you closer to the wilderness and the untamed nature.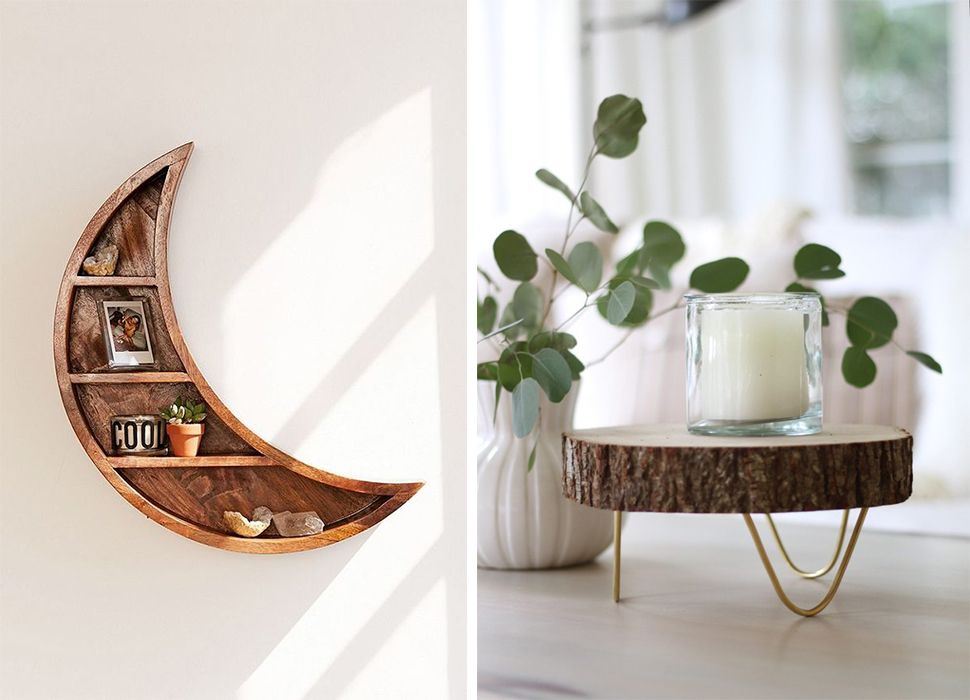 Image Credits: urbanoutfitters | craftberrybush
4. CONCRETE
Concrete creations have a minimalist and a modern language that is bound to last. A stunning reminder that any mundane and overlooked material can be transformed into a tactile and decorative surface for interiors, concrete can easily help to achieve an industrial look and a distinctly urban feel.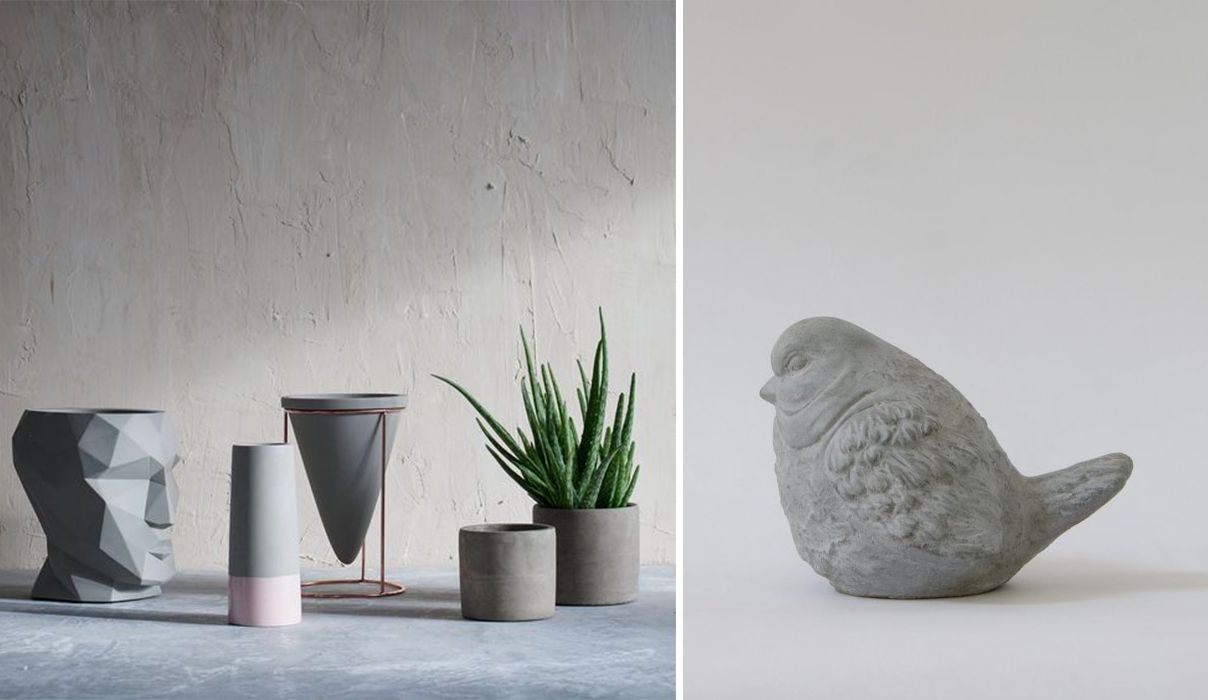 Image Credits: Vauntdesign | Gulmoharlane

5. GLASS
The last on the list, but definitely the most timeless, versatile and luxurious material to play with! Glass can easily mould into any home personality and bring in oodles of light and a spacious appeal with its transparency. Stained, luminous, transparent and translucent, this delicate beauty can bring unimaginable class and panache to your living spaces.
Image Credits: pier1 | Thesefourwallsblog

Have no second thoughts about mixing and matching these materials, in case you are thinking!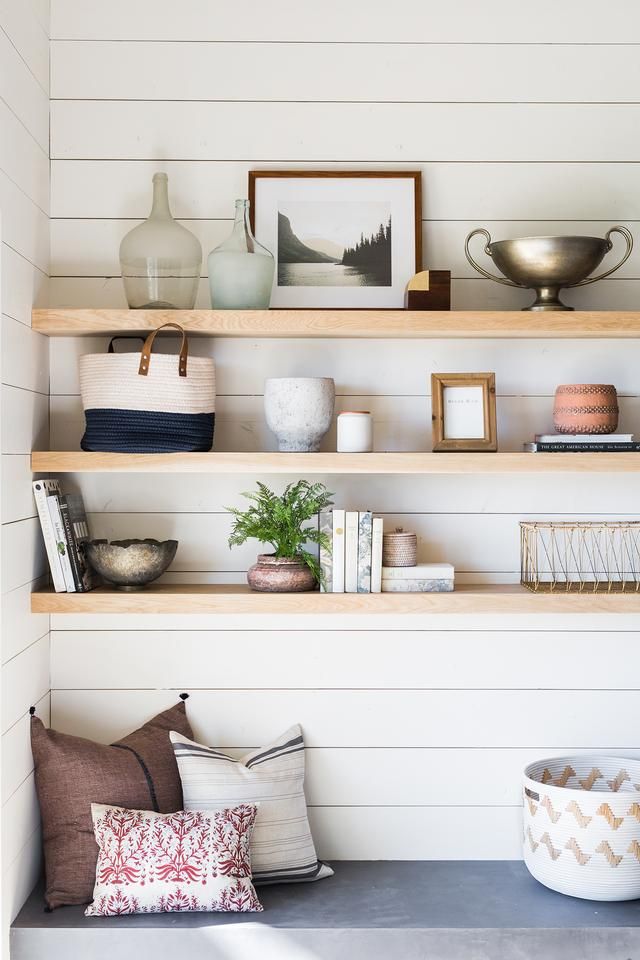 Image Credits: mcgeeandco
Now that even the materials are chosen, what's left for you is to bring these décor essentials home. And while you are looking for some pieces do not forget to explore the newest glass vases, candle holders and lamp stands collection by Gulmohar Lane. ...because we are here for all your home décor needs!