Step-by-Step Furniture Selection Guide
Posted on June 21st, 2019 03:14 PM
Furniture brings life to our spaces. It enhances a space and creates a great pulled-together look, if done right. However, selecting the right furniture is more than just about its beauty. It's got to do with your style, with the available space, the mood, the durability and lots more and a little professional guidance isn't a bad idea!
Here are several factors to consider to make sure the desired furniture works for you.
STEP 1: ACCESS YOUR ARCHITECTURE
It is vital to look at the existing architecture of your house. This includes ceiling, columns, windows and other such details. This will help you plan well while taking into account these unavoidable elements because if you fail to check the architectural elements, your furniture might not look good in the space. It is important to know that a good interior design is where the furniture you get is suitable and in style.
STEP 2: DECIDE YOUR THEME/ DÉCOR LOOK
Ranging from modern to traditional to transitional, the décor scheme will help you identify the furniture that will fit in aesthetically. Furniture without any noticeable theme will probably look fine, but it might miss out on its potential. They say that home is where the heart is. Keeping this in mind, it's important to decorate your home in a style that represents you and your families' lifestyle. If you are free-spirited travellers, your home should be decorated and furnished in a transitional, more miss-matched way, something which looks inspired by your voyages. Make your home a reflection of who lives in it! After all, it's you who will spend the majority of your time there!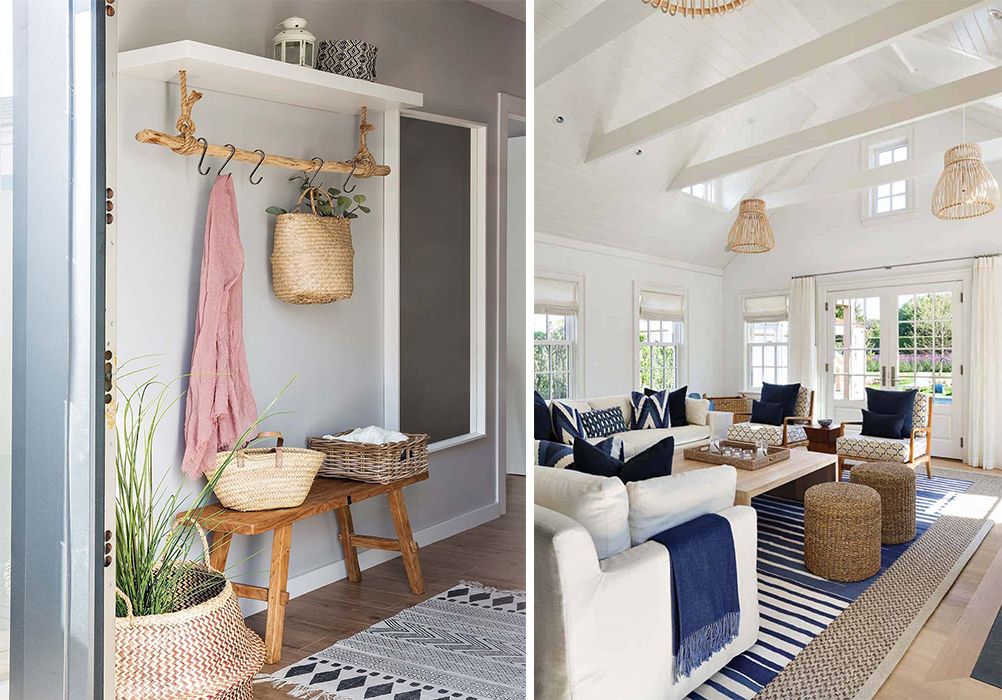 Image Credits: micasarevista | onekindesign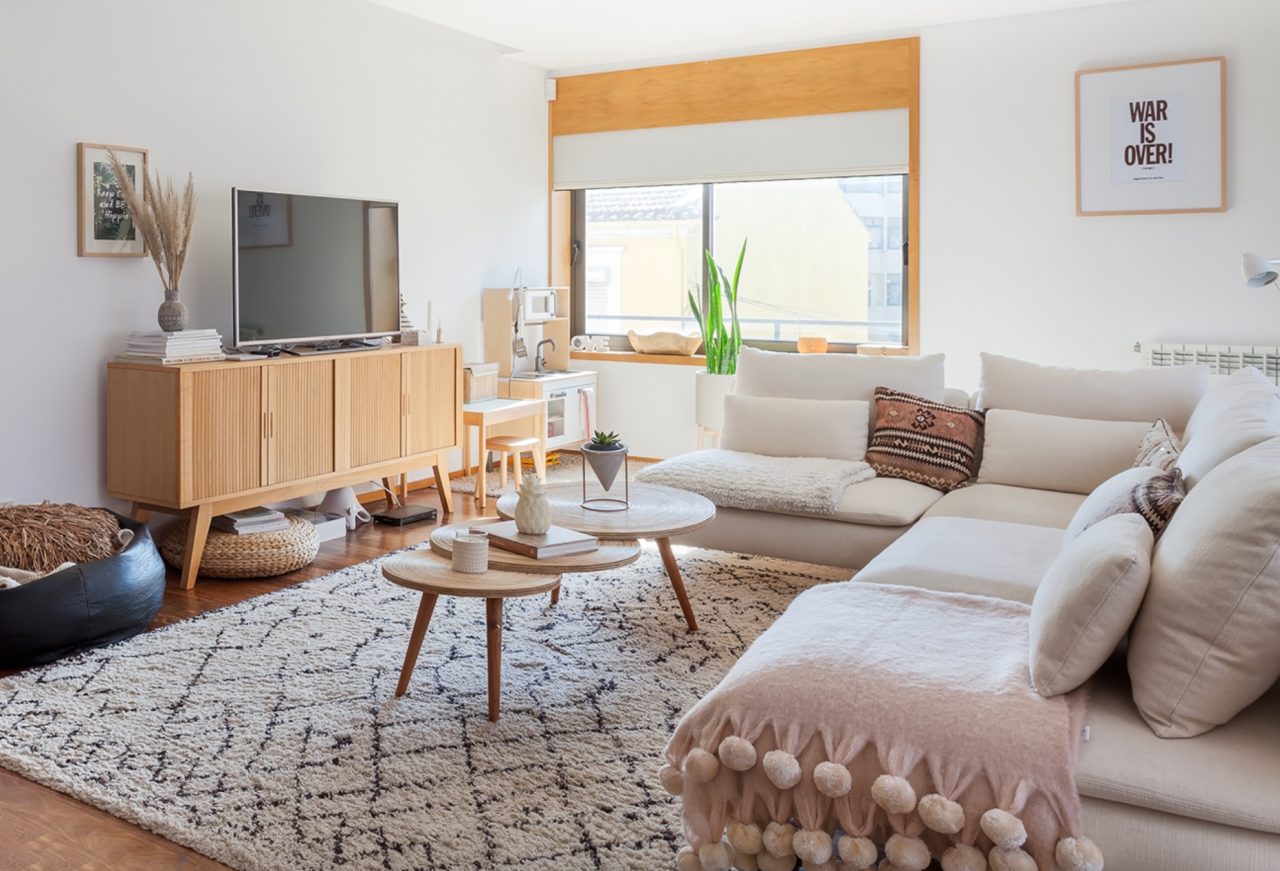 Image Credits: historiasdecasa
STEP 3: KNOW YOUR SPACE
1. Space Measurements
Use a tape measure, yardstick or a meter stick to measure the length and width of your room. Also account for the dimensions of any alcoves or other recessed spaces in the room. This will determine the size of your furniture, which will then impact whether you space will look stuffed or spacious.
Tips:
A sofa must never go beyond a wall or sit alone in an open space.
Sectional couches and benches/ chaises can function as dividers for free space homes.
Homes with rounded walls should have similar furniture to take up less space and match with the architecture of the house.
No furniture should be blocking other attractive features in your room such as the fireplace and any unique décor that you may have.

Image Credits: Gulmoharlane
2. Purpose of your Space
Ask yourself, what will you use the space for? The answers will help you select the correct size of the furniture and the correct product. For example, if you are the kind that always has visitors, you need to invest in a bigger sectional couch to accommodate them. When the furniture is just for you, then a smaller one will also work just fine. If your living room will act as a daily family hangout, you will need sturdy, stain-resistant furniture, especially if your kids are still young. On the other hand, if your living room will only entertain the occasional guests, you can opt for more fragile pieces with delicate fabrics. The purpose of the space will also help you decide how much storage (in furniture like benches, ottomans, console tables, cabinets) you should ideally accommodate in the given space.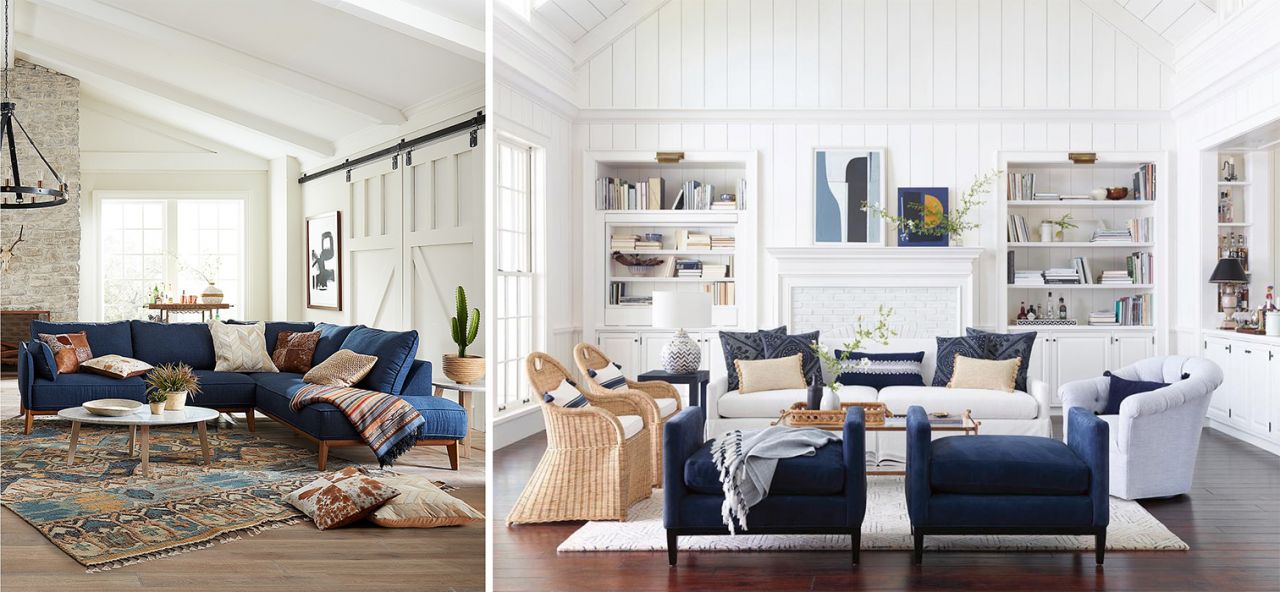 Image Credits: macys | Instagram#Serenaandlily
3. Doorways/ Entryways Measurements
You do not want to purchase a piece of furniture only to discover that you cannot get it into your house. Hence, measure how wide your doorways (or elevators/ staircase, in case you live in an apartment) are to prevent potential delivery mishaps. Be aware of the brand packaging and the way brands send your furniture (as a whole piece or in pieces that will be assembled later).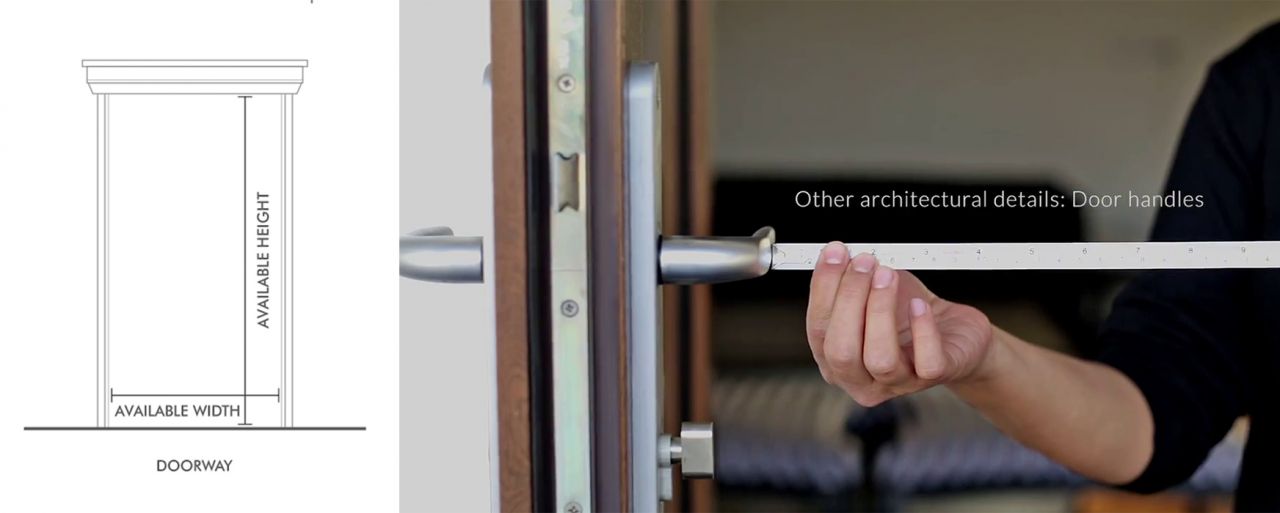 Image Credits: Gulmoharlane
STEP 4: CREATE A FLOOR PLAN
Once your measurements are sorted, you must create a floor plan to understand what will go where and how much space is a piece of furniture occupying. You can use formal grid paper but can also sketch it out on your notebook. Determine how much space you can spare for furniture and analyse different ways and layouts in which the furniture can fit into the room. You should also factor in at least 1 meter of free space in between pieces of furniture. Anything smaller than that will make you feel as though you have to squeeze in between your furniture as you walk. Also measure the size of your wall and make sure the length of your furniture is shorter than that. Leave a space of 18 inches on either side of the wall. The sofa can occupy the rest of the space in between.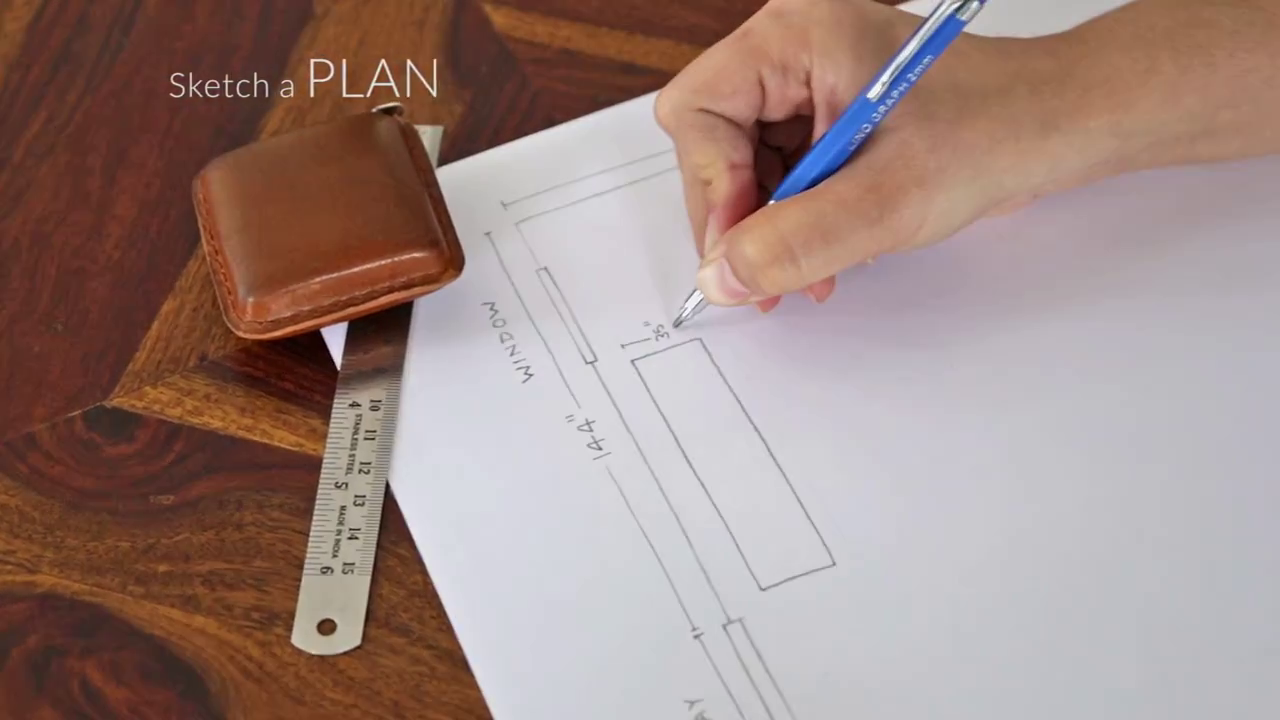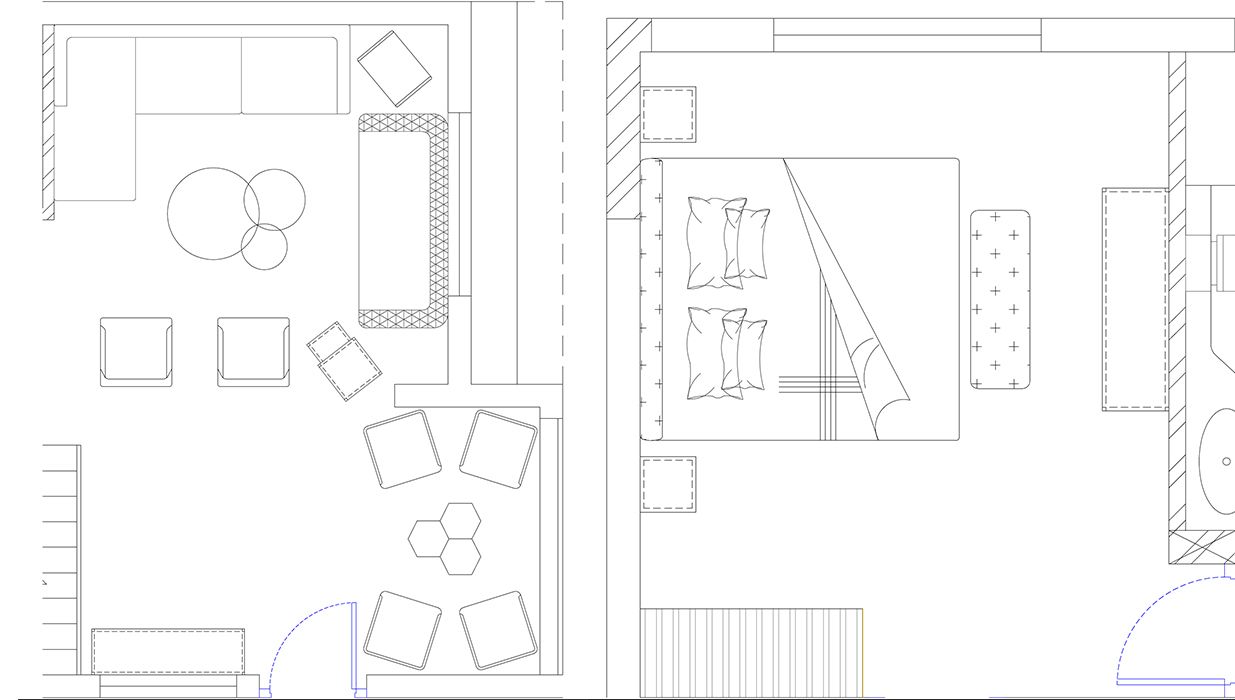 Here are the most-loved living room layouts that you can choose from. You can also connect with our interior specialists who can help you plan your home layout in the best possible way.
1. Balanced Formal
This is probably the layout many of us think when we consider a formal living room - two sofas facing each other and a coffee table between them. A TV unit placed in the center that can be easily viewed from either sofa with built-ins to either side of the unit that provide storage.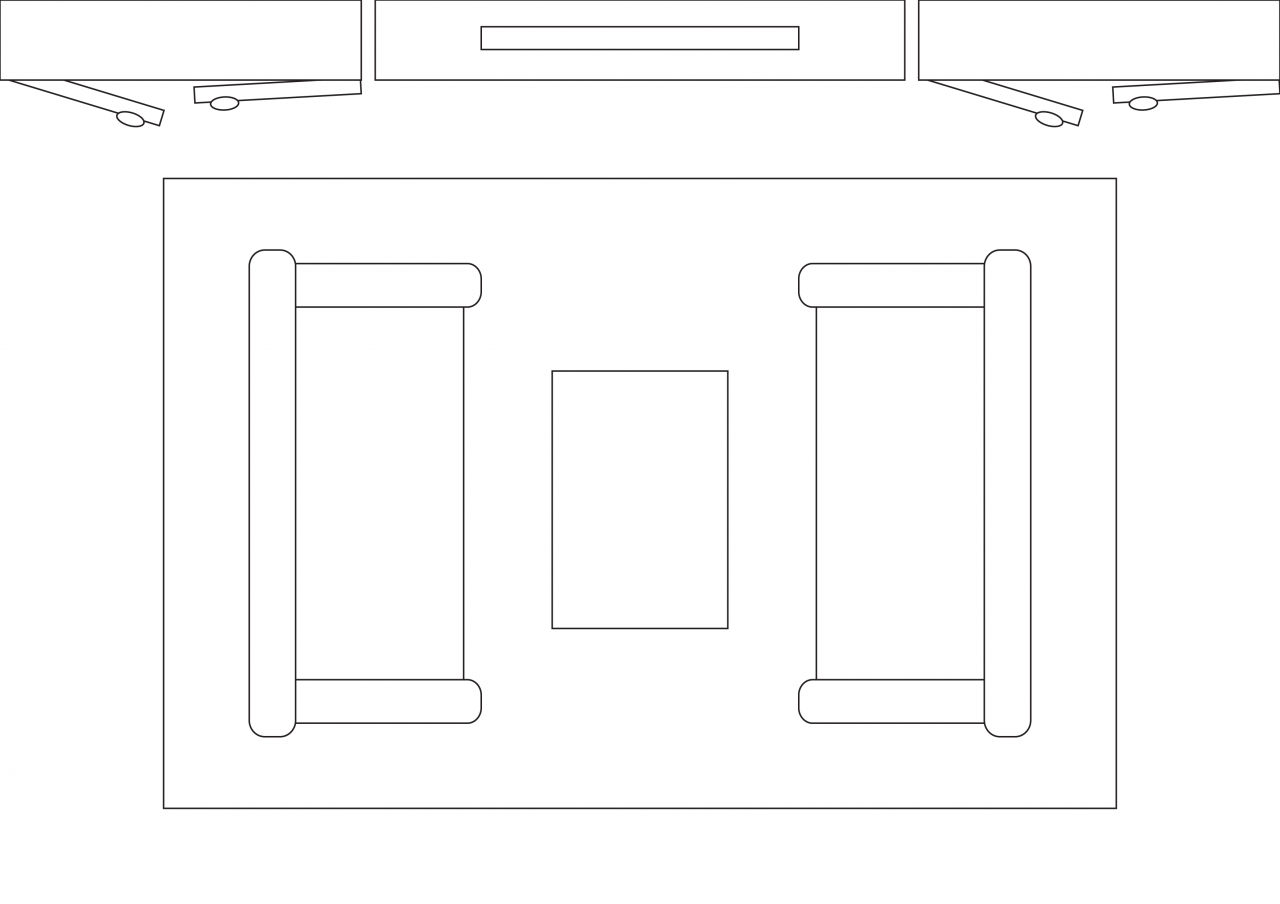 2. Balanced Semi-Formal
Similar to the above, this is just a bit more relaxed - one sofa along with two matching armchairs facing the sofa. These armchairs offer a different seating option and the TV can be placed in an off-center position, more likely to be viewed from the sofa.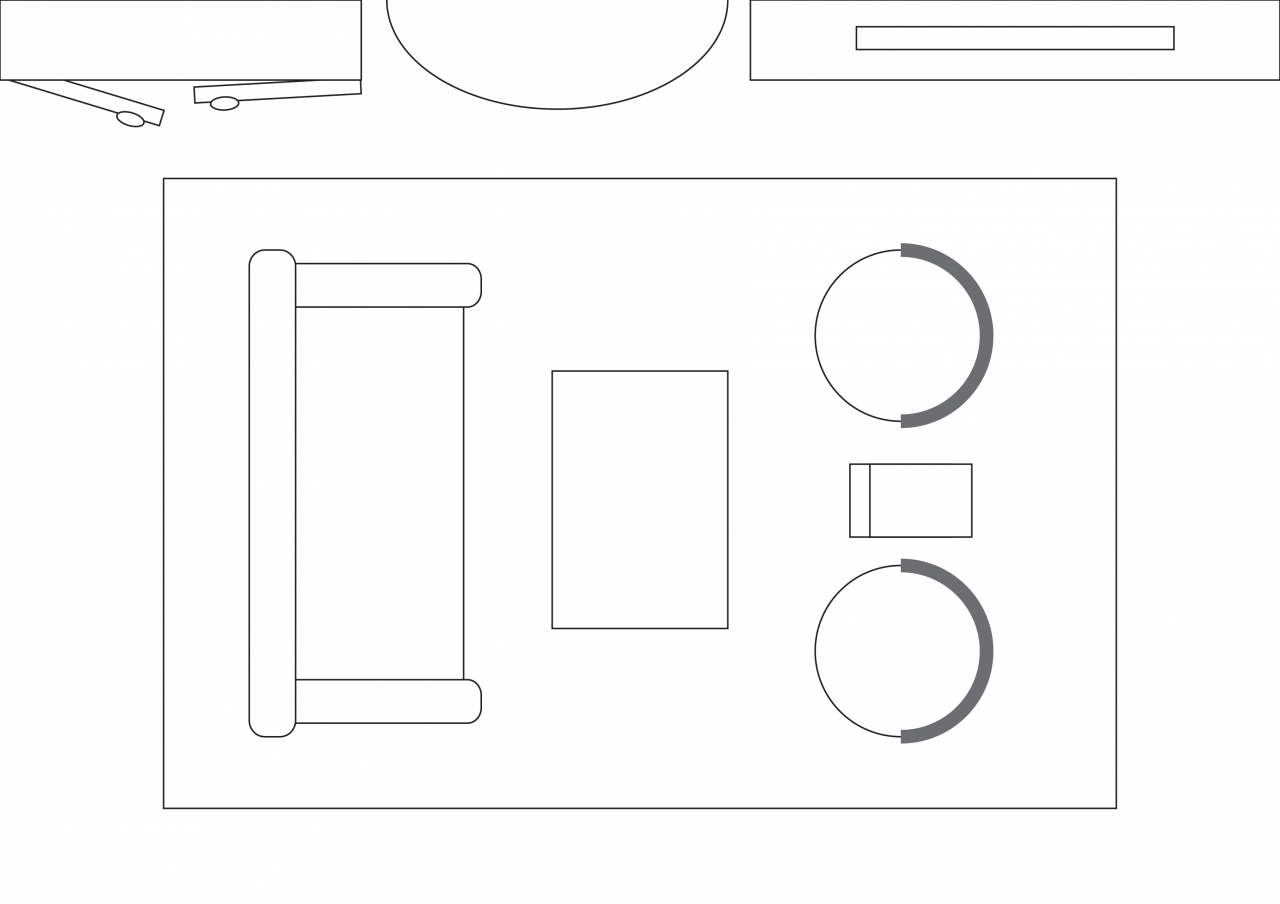 3. Balanced Casual
Swinging the sofa lengthwise to the room allows for a slightly larger one, facing the TV directly. Two armchairs on the opposite sides can be moved where needed and a coffee table cum ottoman can become seating in a pinch, as well. This is definitely a living room to welcome your friends for a movie night.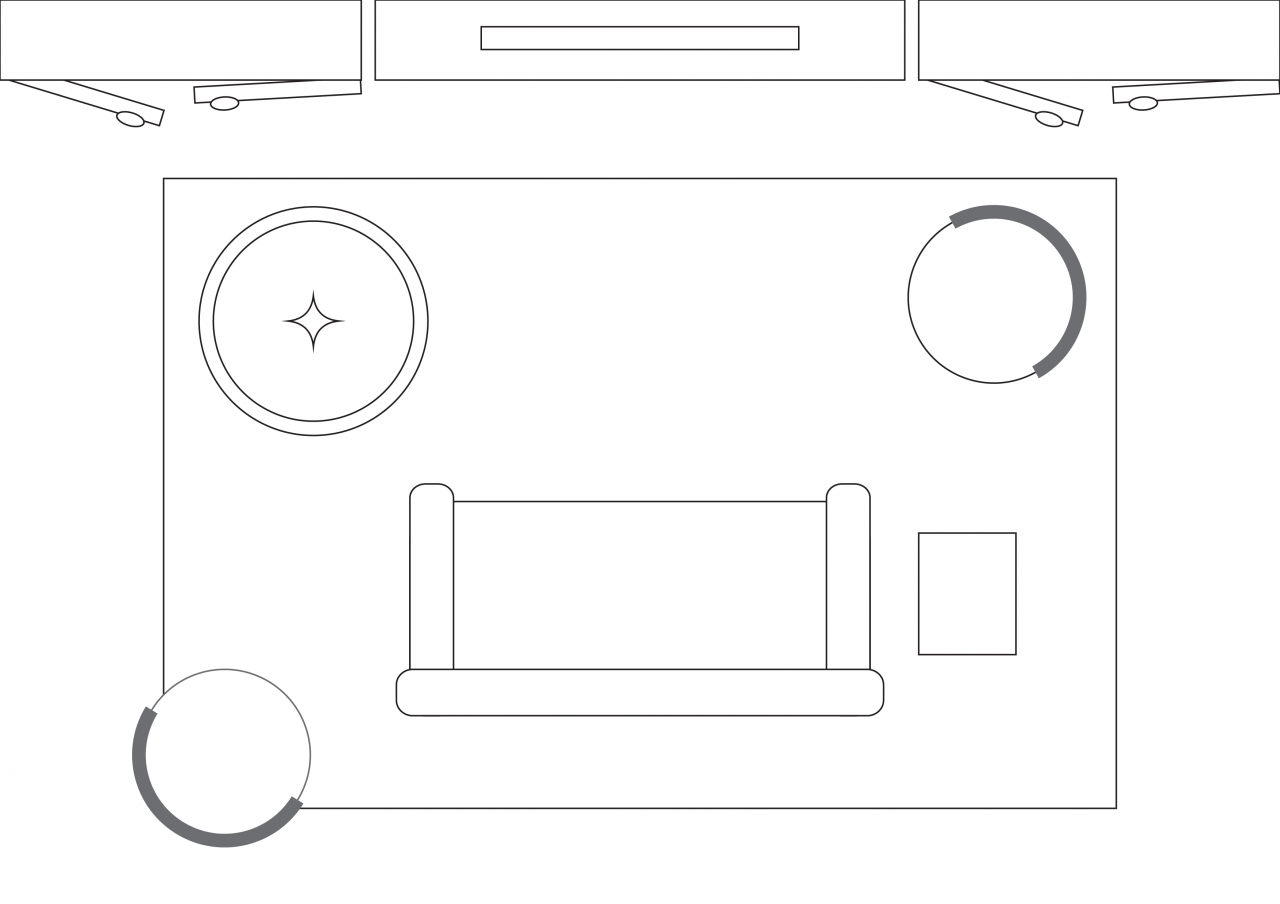 4. Minimal Comfort
When comfort and style are both paramount, pare down the furniture but select it carefully. A sectional sofa and an armchair with footstool can offer the only seating, but since they are both such comfortable pieces, nobody will feel like they got the sad seat.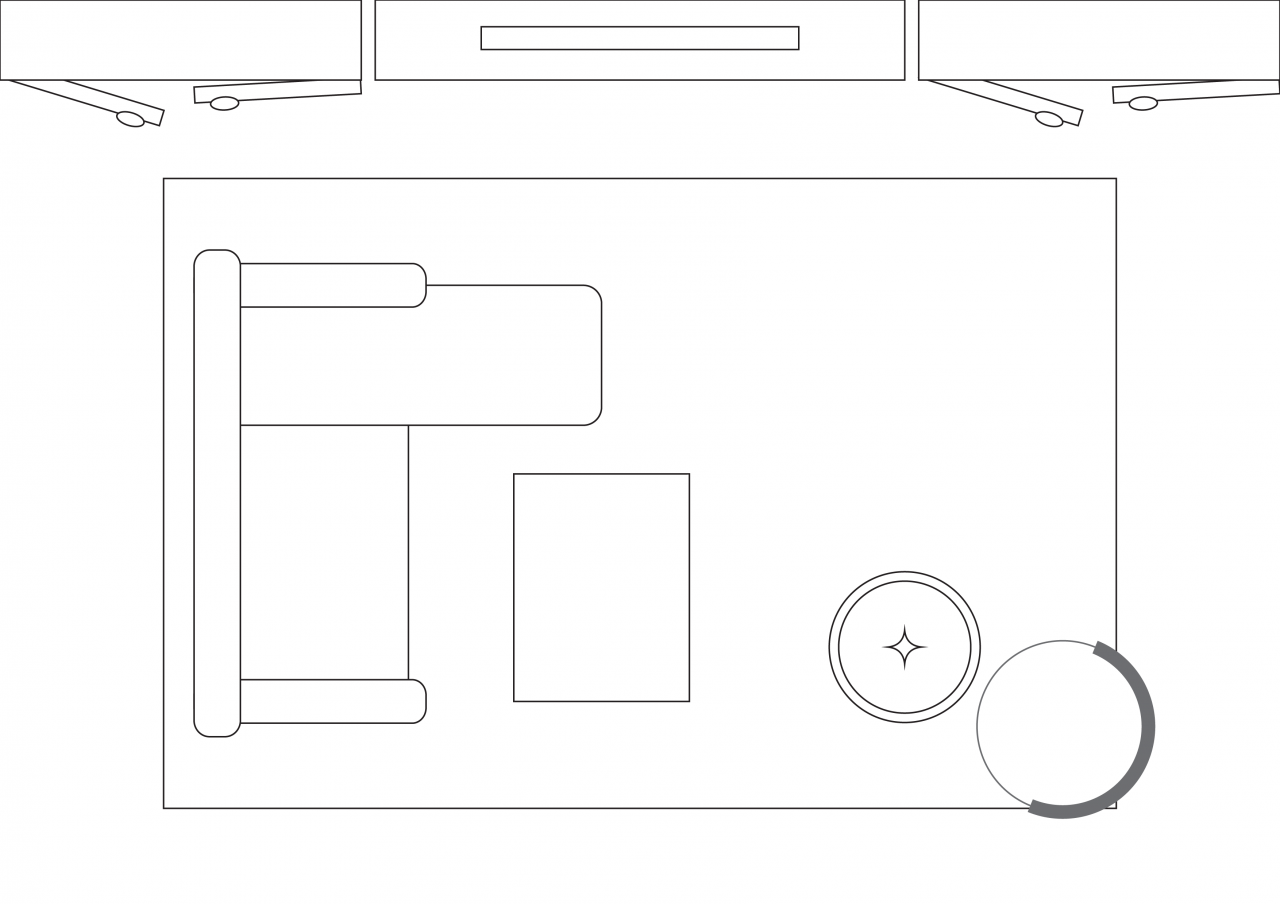 5. Modern Country Style
When we think of country style design, lots of cozy conversation areas come to mind. In one corner - a small table, paired with two cozy armchairs, allows for board games or reading, while in the other - two small sofas facing each other, for comfier conversations.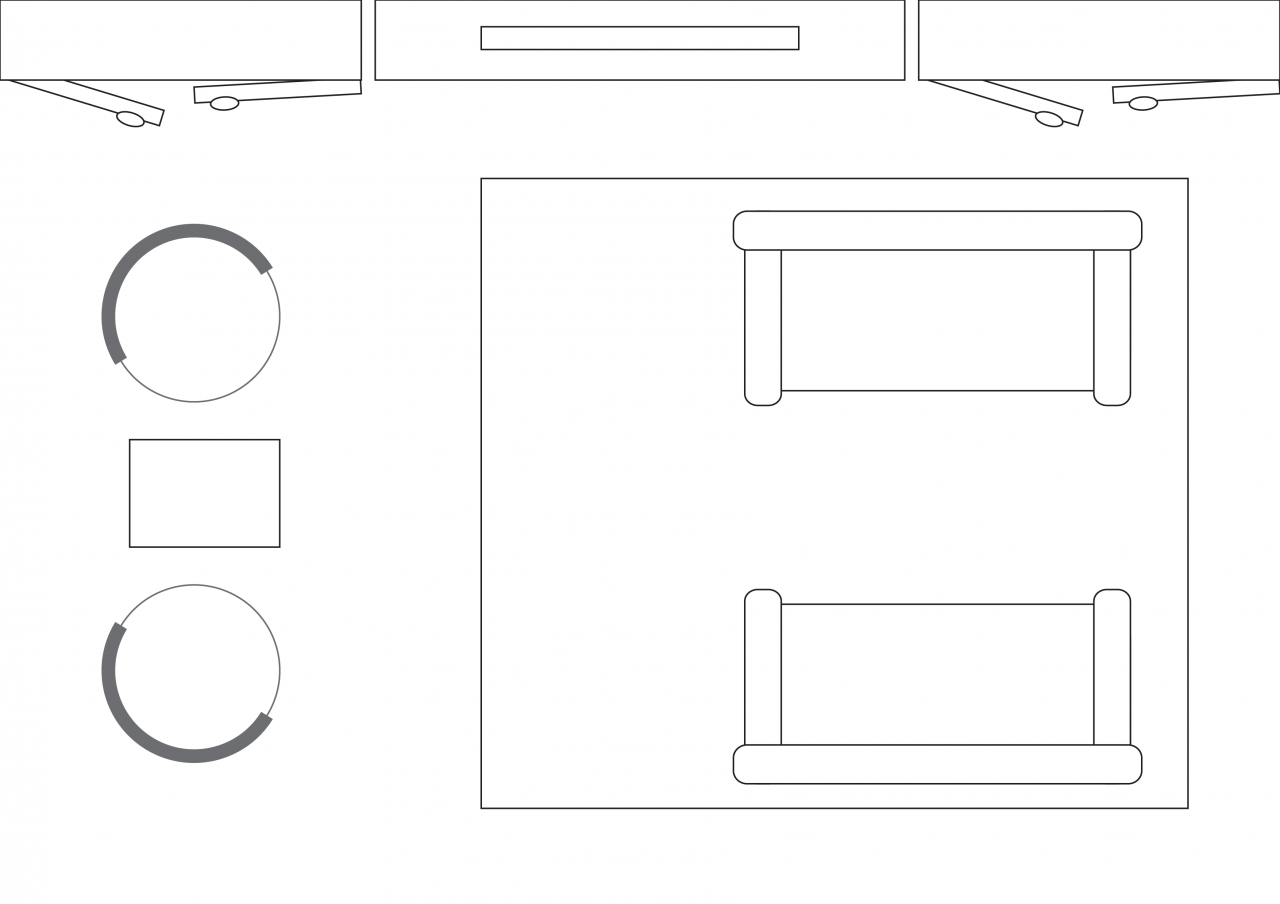 6. Integrated Dining Zone
This layout is simple to achieve and reflects casual and spacious vibes. On one corner - a sectional under the windows complete with a coffee table in the front and a rug beneath and on the other - a dining table. A central TV that can be viewed from either space will keep everyone entertained. For larger gatherings, a bench can also be added that can work as a divider between both the spaces.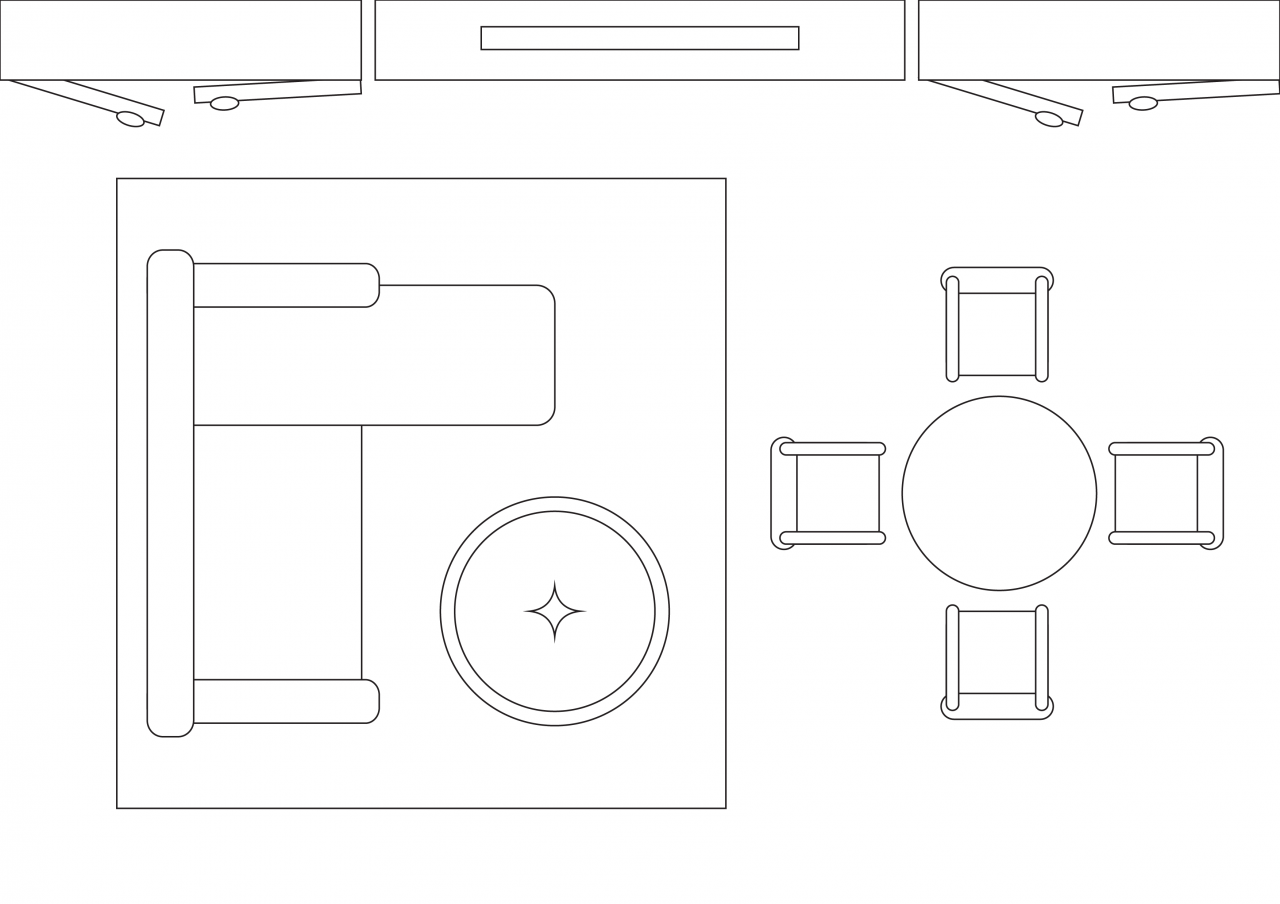 STEP 5: CHOOSE YOUR FURNITURE MATERIAL AND UPHOLSTERIES
The décor and the usage of furniture will affect the material and the type of upholstery you choose. Get furniture constructed from a strong and durable solid hardwood if you are keen on something longer lasting; furniture made from medium density fiberboard and particleboard materials is less durable. Moreover, if you have young kids or pets around you should get furniture with fabrics that are easy to wash and resistant to stains and pet hair - all this while not compromising on the quality of the upholstery.

Image Credits: restorationhardware | restorationhardware | Gulmoharlane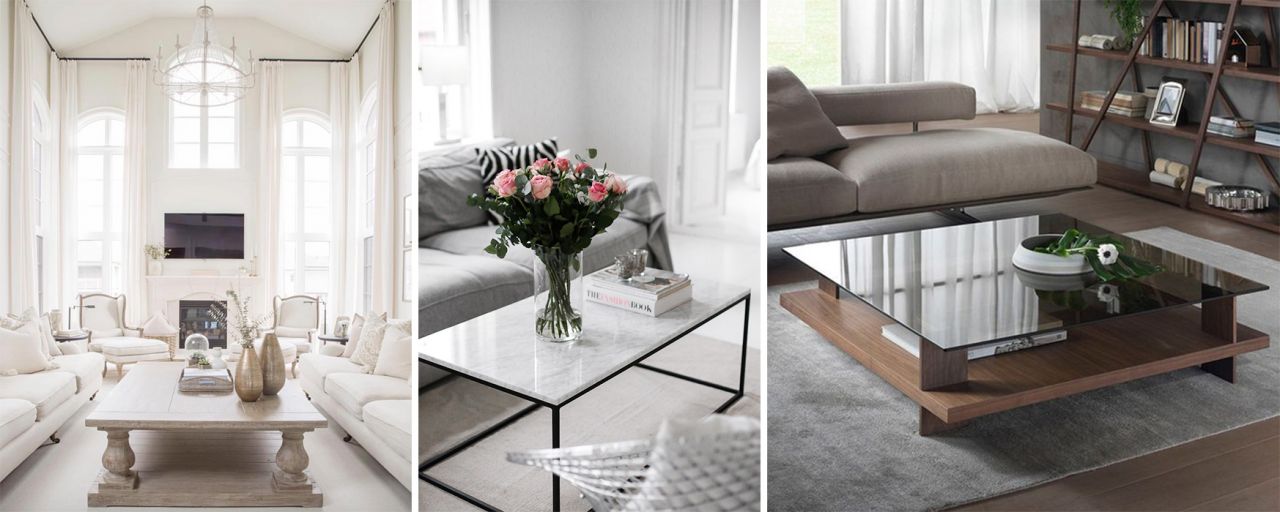 Image Credits: Instagram#Jaclynmari_ | westelm | houseology
STEP 6: PLACE YOUR ORDER, SIT BACK AND RELAX
Once all the aforementioned points are decided, all you got to do is step out or look for furniture online, sit back and wait for the magic to happen.
Choosing the right furniture can provide the comfort and solace you need after a long day at work or even for a work-from-home day. You are likely to be in a better mood if your personal spaces are a sight to behold. Besides, you will always be happy to invite your friends over, as the space with the right furniture looks attractive and welcoming while still being comfortable and practical. With these simple yet essential steps you can create such a space, which can hold up against the wear and tear of everyday life! So, put on your thinking caps and start planning!
Gulmohar Lane's Layout Services offer interior layouts from our expert team of Consultants to make your home décor dreams come alive!
You can contact our interior specialists on +91 8824040096, Monday-Saturday (10 AM - 6.30 PM) or drop them an email at care@gulmoharlane.com. You can also chat with them on our website.