SUMMER GARDEN: French - Country Inspirations
Posted on July 1st, 2022 04:38 PM
Picture this: the dawn light gently kisses your pastel chamber walls, sending your bed's headboard and vintage-inspired furniture into view as you wake to the sweet scent of buttery, freshly baked croissants. Oh là là!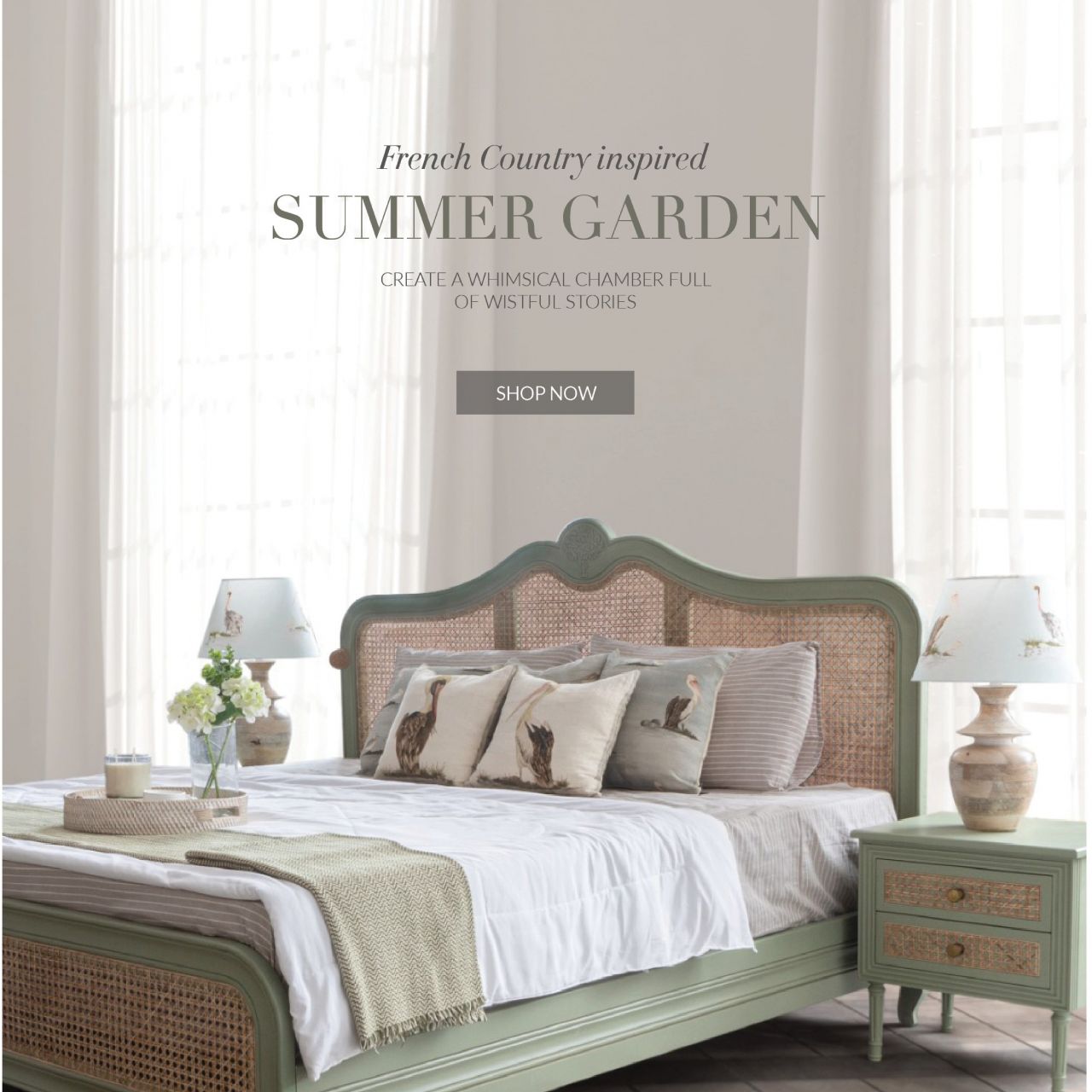 Our Summer Garden Bed Collection will chime nostalgic aromas of freshly baked cake drifting up a French Country manor, to the sun speckled rattan bed.
Discover a nostalgia with French country inspired rooms!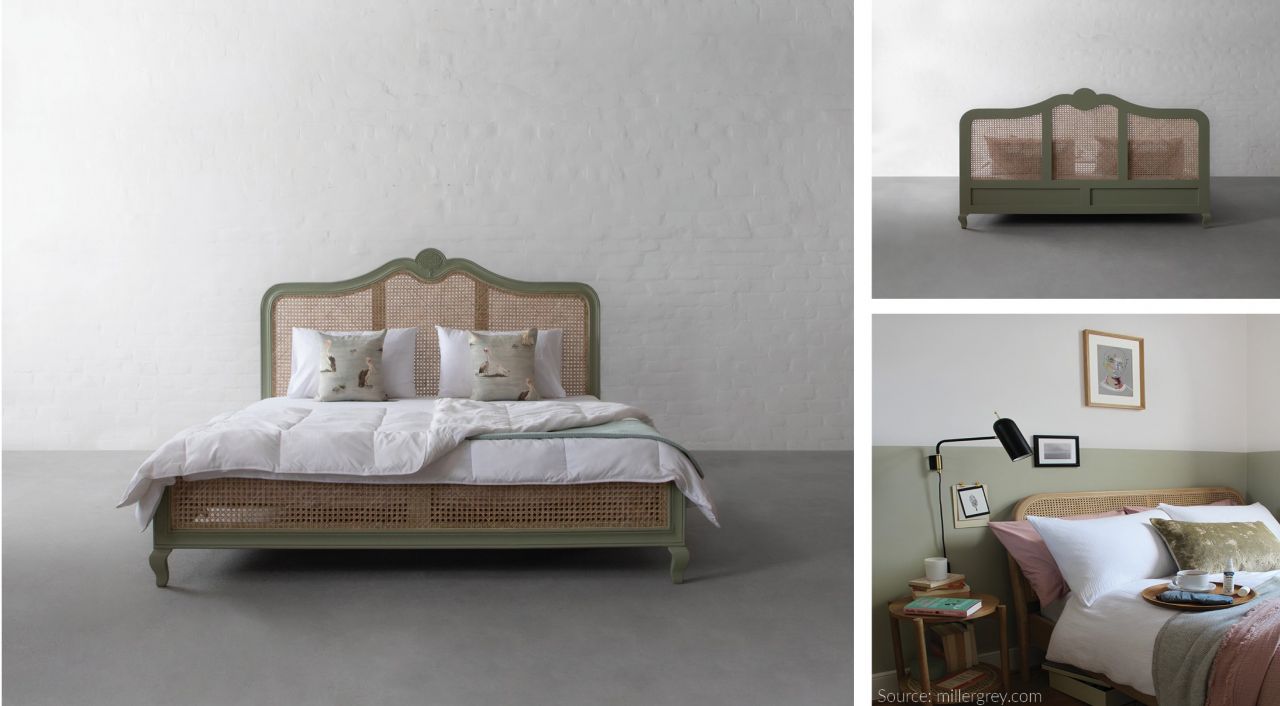 Image credits: Pinterest

French country-inspired bedrooms are the perfect union of chic design and rustic charm to give your room that certain gracefulness. Think Paris meets Provence. Imagine renaissance decadence meets casual elegance.

Inspired by nature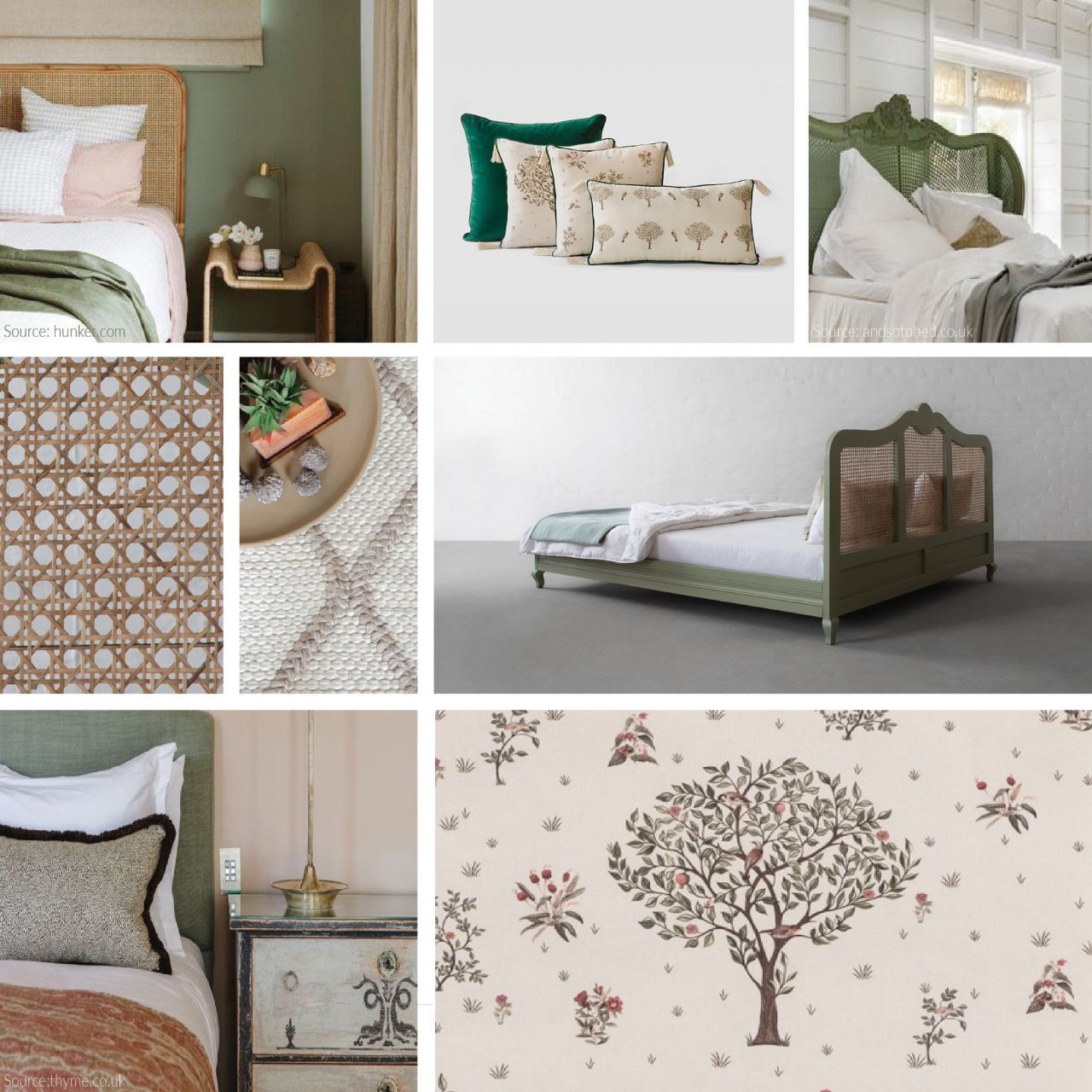 Image credits: Pinterest I Pinterest I Pinterest

Romantic natural rattan generously couples with delicate curves of a bed, French beds serve comfort, style and charm in equal measure. Bedroom styles are all about pastel colors and statement furniture, so stay away from flashy prints and colour-popping wall colours – neutral walls are a must! Instead, look to nature for inspiration.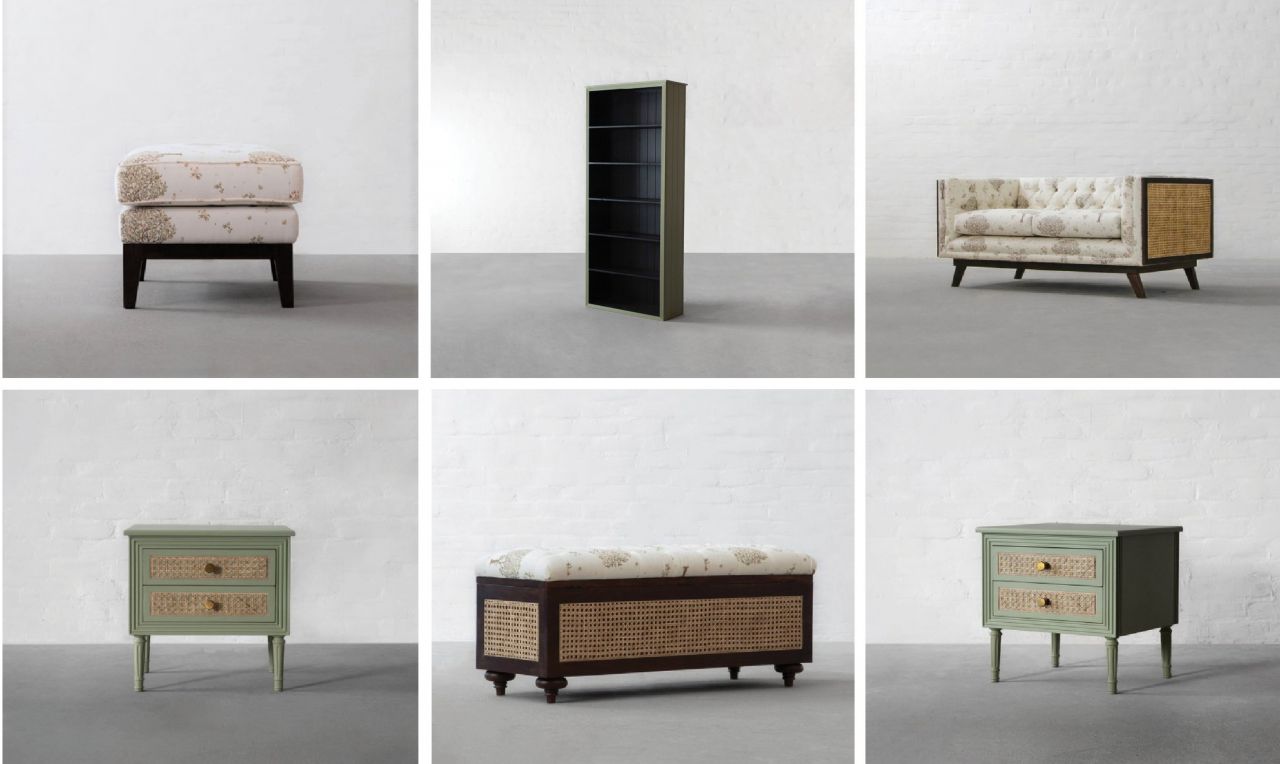 There's no better way to alleviate a room than with a tranquil shade of sage. The versatile tint, which is characterized by its grayish, silvery undertones, puts a beautiful curl on conventional greens, lending itself to a calming cottage vibe. The rattan detail provides a wonderful natural textural contrast and detail to a bedroom space.

Bathed in brilliant sunlight, colorful blooms spread like an open umbrella, calm tall grass in the meadows, our Summer Garden print provides a perfect escape from the daily bustle.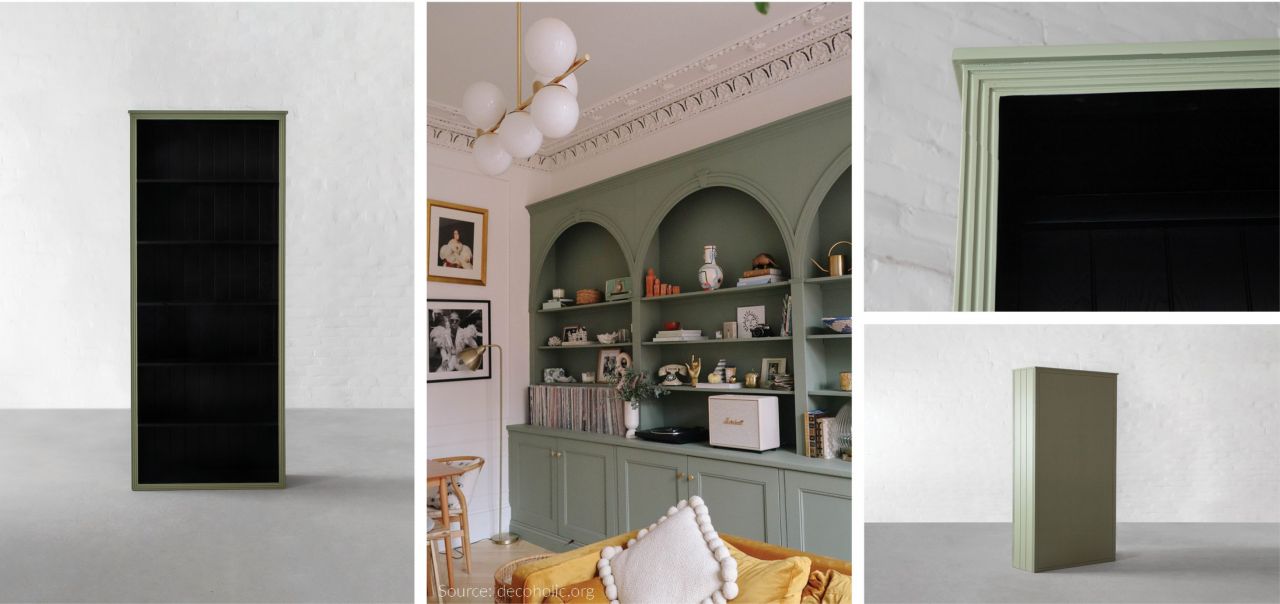 Image credits: Pinterest
Sage is delicate enough to be neutral but well-known enough to set the mood in any space. Inspired by the fragrant "healing" plant, you can ensure that your chakras will align with it's soothing feat.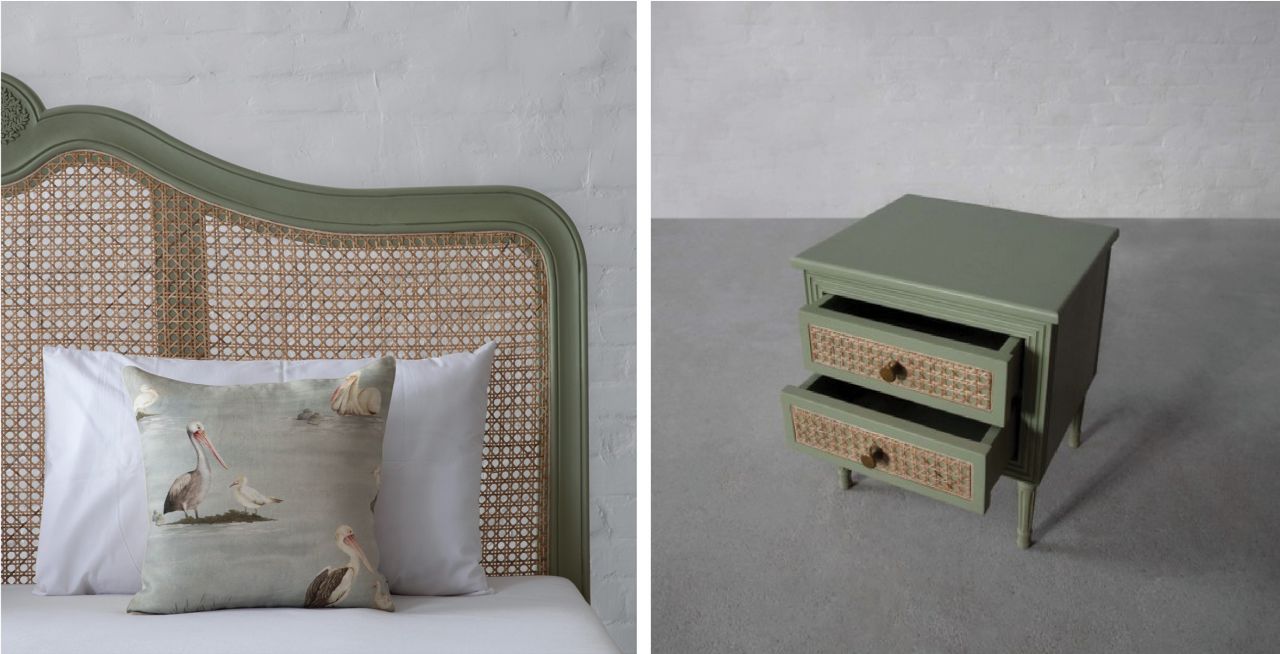 Explore our SUMMER GARDEN Collection that will uplift your space into a cottage core meets French country footing!