The Allure of Earthy Tones!
Posted on May 30th, 2017 10:34 AM
The grounded, earthy colours visually deliver a sense of strength and help calm the mind, body and soul. Earthy hues, which takes us closer to our very existence is a neutral, tranquil and calming colour palette offering the warmth of earthy tones. It exemplifies a quiet appeal and overall modest grace of colours, inspired by nature. With earthy colours, your own palettes can come to the vanguard, letting you display all your decor choices and emphasising an interior design that will remain timeless for years to come.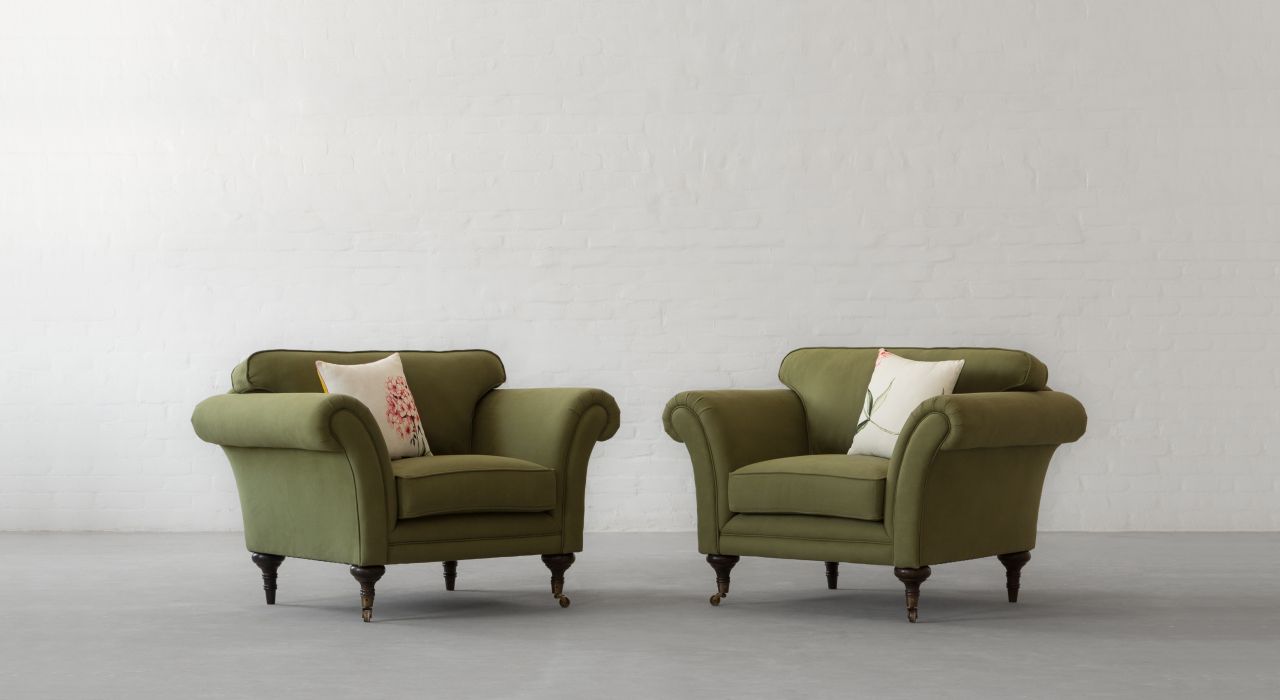 One such hue from the palette is Basil. The feeling of being surrounded by a comforting and nurturing outdoor is instantly evoked by this very warm and rich colour. An amalgamation of this earthy muted hue, accented with whimsical coral can imbue any space into a fresh and cheerful setting. Coral helps augment the warm undertones of basil and adds excitement and energy to the overall colour scheme. The crafty blend of earthy neutrals and colourful hues expressed through cushions results in warm, modern and inviting living spaces.

Featured here is our Jaipur sofa, distinguished by its comfortable and tailored look. Crafted by our artisans who create this impeccable style and sink-in comfort with magnificent scrolled roll arms that are outlined by welt detailing. Carefully hand turned hardwood legs with front casters in walnut finish, make this piece of furniture a centrepiece of any room.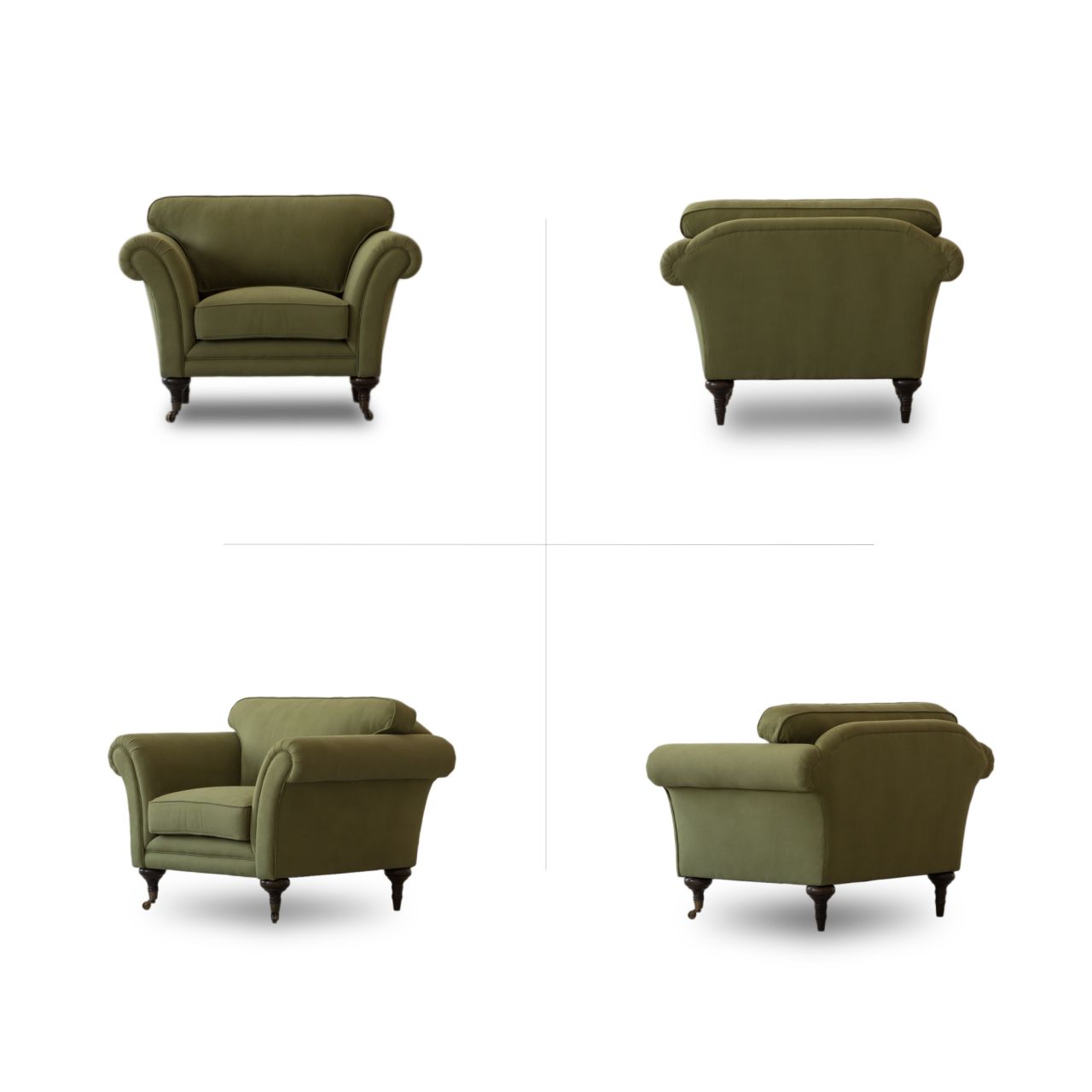 Add the coral blush with our
SAMODE POND CUSHIONS COLLECTION
These stunning flowers understandably capture the imagination of plant collectors worldwide. With as many meanings as there are colours, Gerbera flower colours have become a way to express a range of emotions. A soft coral conveys admiration and gratitude. Evoke a rainy day spent around Samode Pond, encircled by lush green foliage and soothing sounds of royal fountains....

Accentuate our 'Jaipur Sofa' with a bed of 'Samode Pond Cushions' to turn your space into an earthy retreat, commemorating the rich heritage of this royal city.