THE DECEMBER DÉCOR THEME
Posted on December 13th, 2021 11:55 AM
The chilly winds, the holidays with family, the aroma of freshly baked cookies and cakes, the get-togethers in a warming cozy space – most awaited time of the year is almost here!
Get every shuffle of your home covered in the EOY festive spirit with these creative, cheerful and quaint ways to deck-up your halls.
Read our blog and find something for everyone, whether you want to go old-style or whether you like contemporary décor.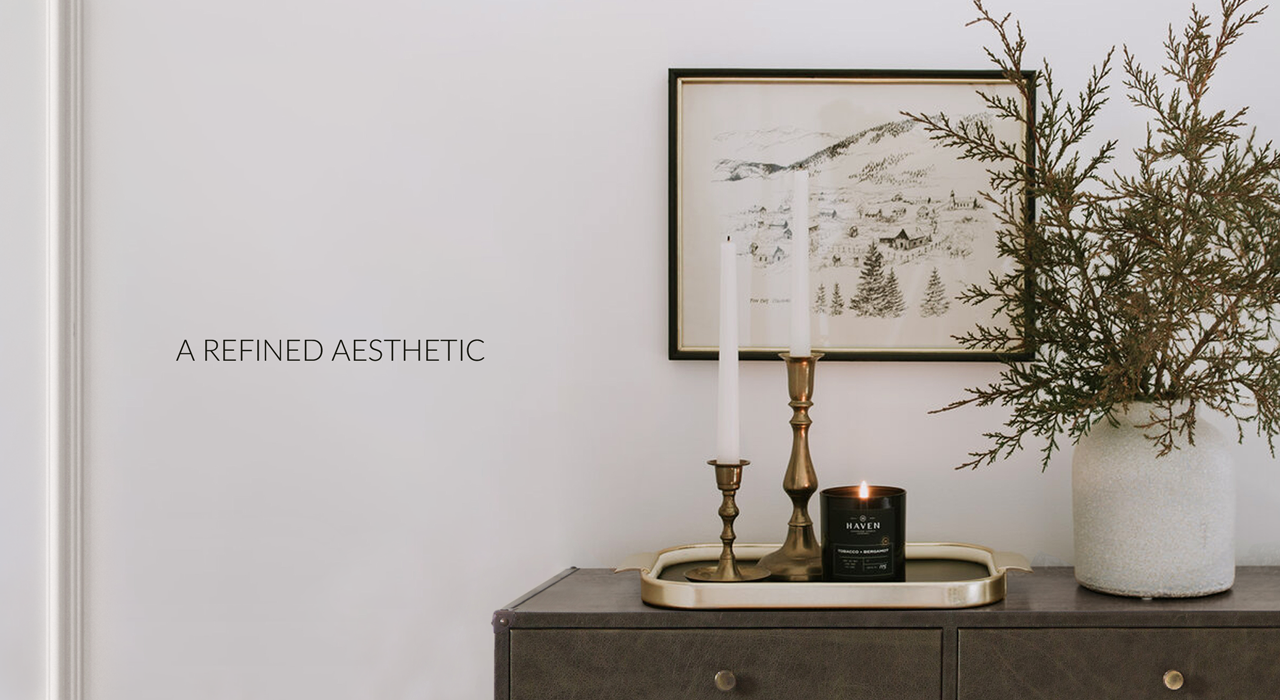 ADD GREENS
Green is the most prominent colour of the year-end merriment, it is after all synonymous to the Christmas cheer! The easiest way to introduce a subtle pop of green into your home is with textiles, but a green bench or an armchair makes all the difference in the gamut of your over-all look and then of course, you can always introduce greenery into your living space by placing live plants and succulents and baby Christmas trees too.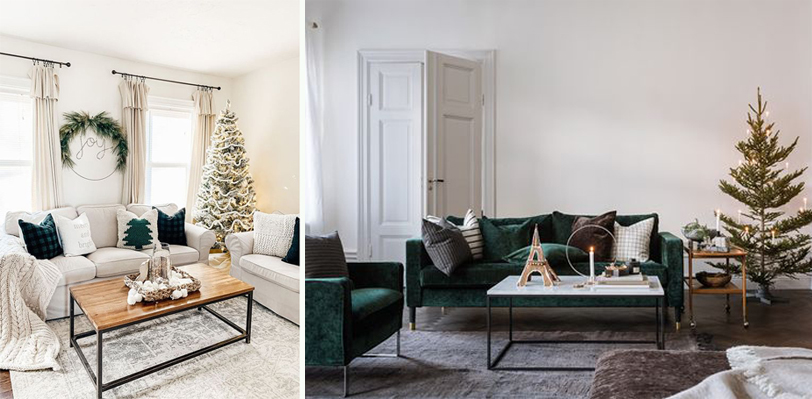 After all, the color green signifies new beginnings and offers a sense of breaking free from everything that's mundane while put the accent on the beauty of your dwelling, manifold.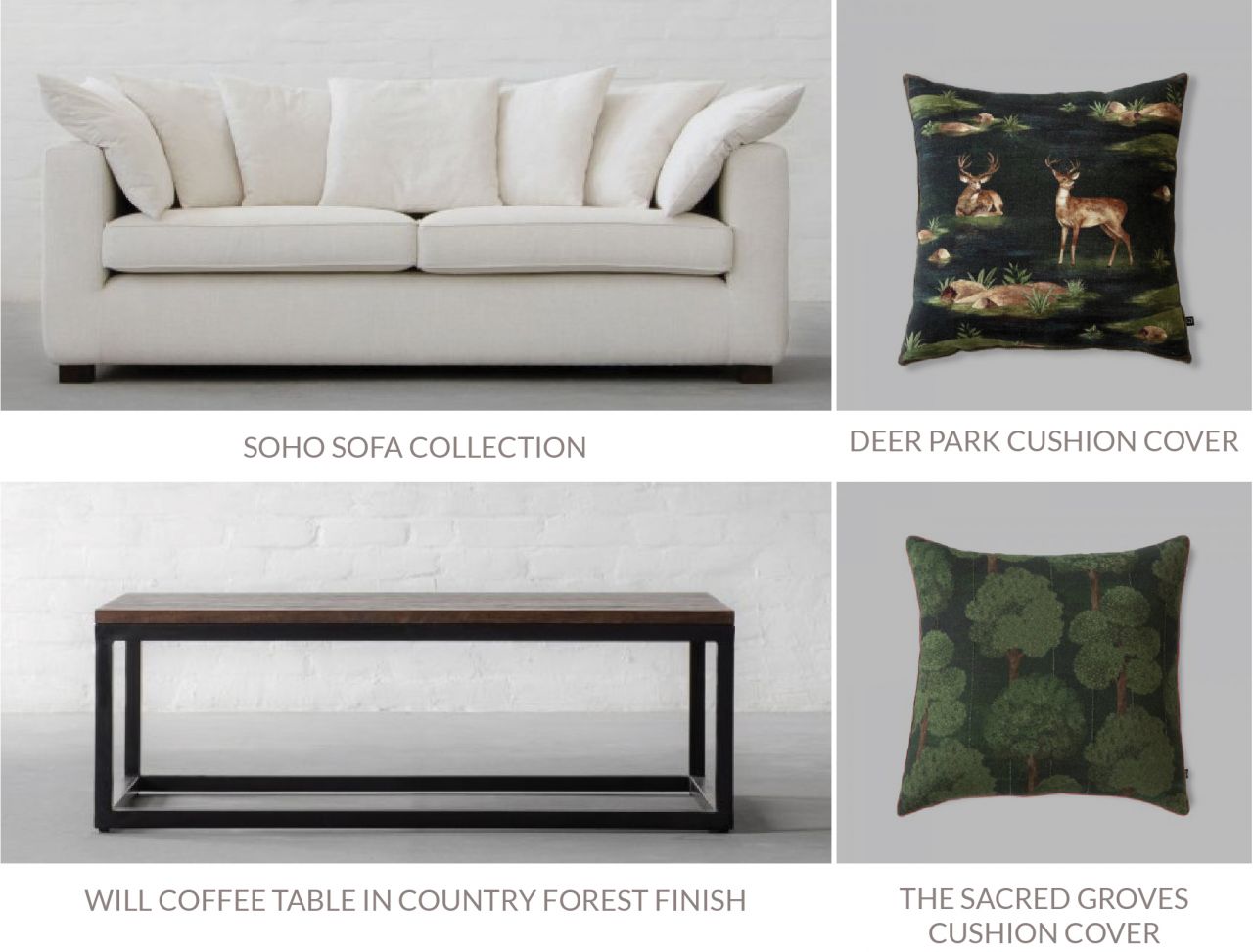 ADD SEASONAL TANGS
You don't have to really purchase and stock fragranced candles to make your home smell like the holidays. Add bunches of rosemary and thyme tied up in a wreath both will add texture and attar at the same time. Take up a tea-light holder and add cinnamon, orange and cloves, fill with hot water and let it's refreshing scent fill the air. While freshly grinding some coffee beans and placing them in the living room will make your home smell fantastic and woody.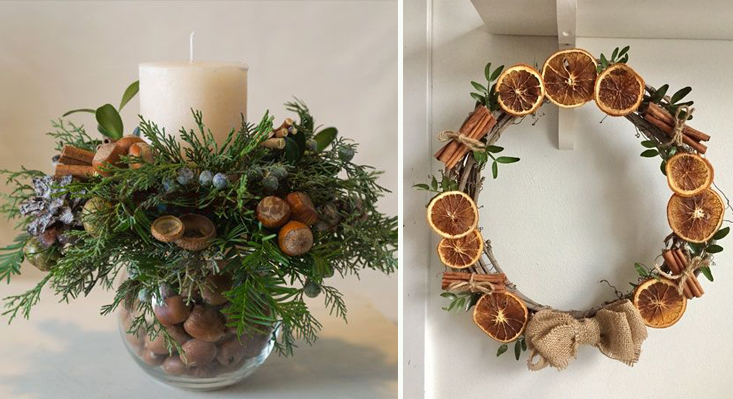 Place these natural aromatics to your table décor or entryway consoles or even your kitchen shelfs for an aroma that instantly enlivens the ambiance with heaps of positive vibes.
Of course you always have an option to add a bunch of fresh flowers to your artistic glass vases too.

ADD GLAM WITH METAL DETAILS
For added holiday sparkle, use enhancing accents in brass and gold detailing on curios, mirrors and furniture bases. Brass and antique brass tones often offer a sleek, modern aesthetic and an element of understated indulgence. You can opt for dull-gold coffee table base or metallic lighting or even metallic curios to create a unique look with a touch of glamour and striking minimalism with a global appeal.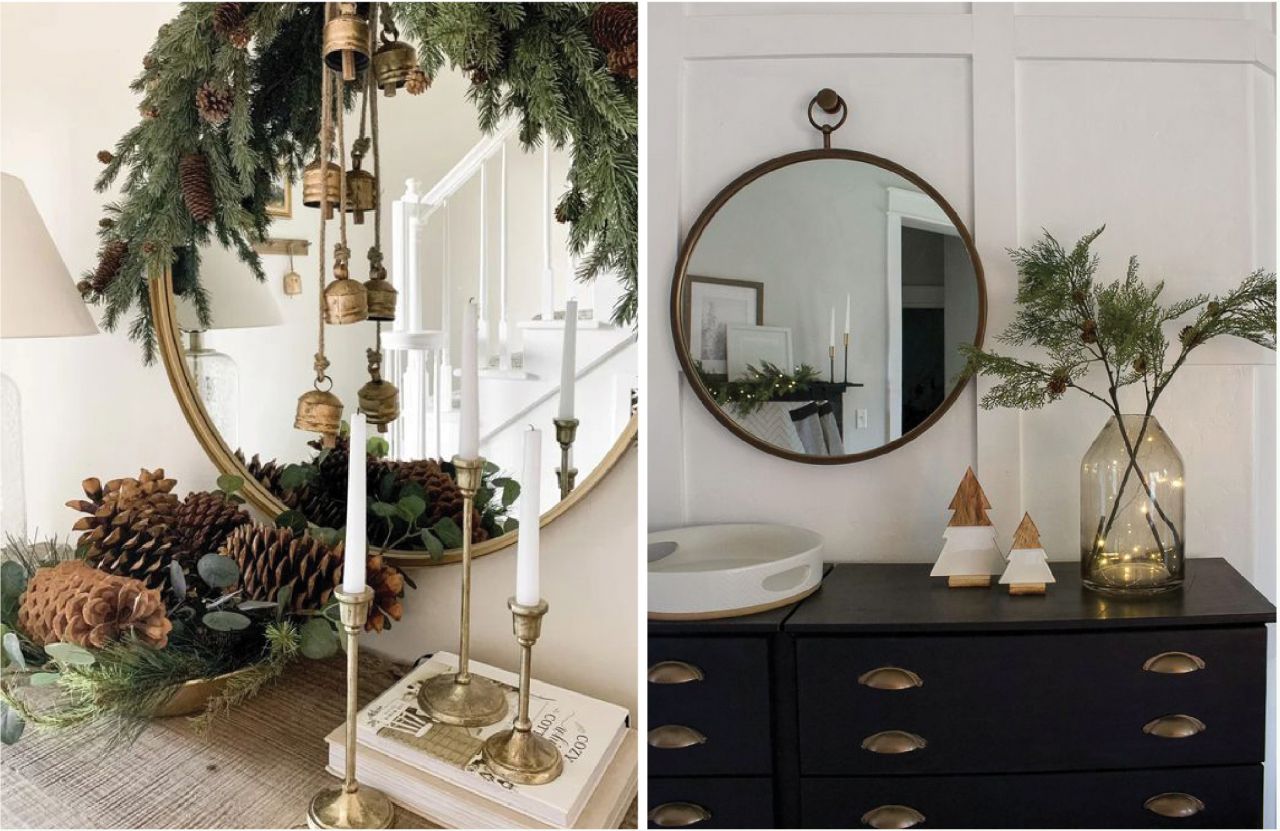 More often, a sparkly or brass-tinted element is a must if you are looking to add a Christmasy feel to your interiors. Otherwise too, they add an understated glamour, and cleanness to interior styling.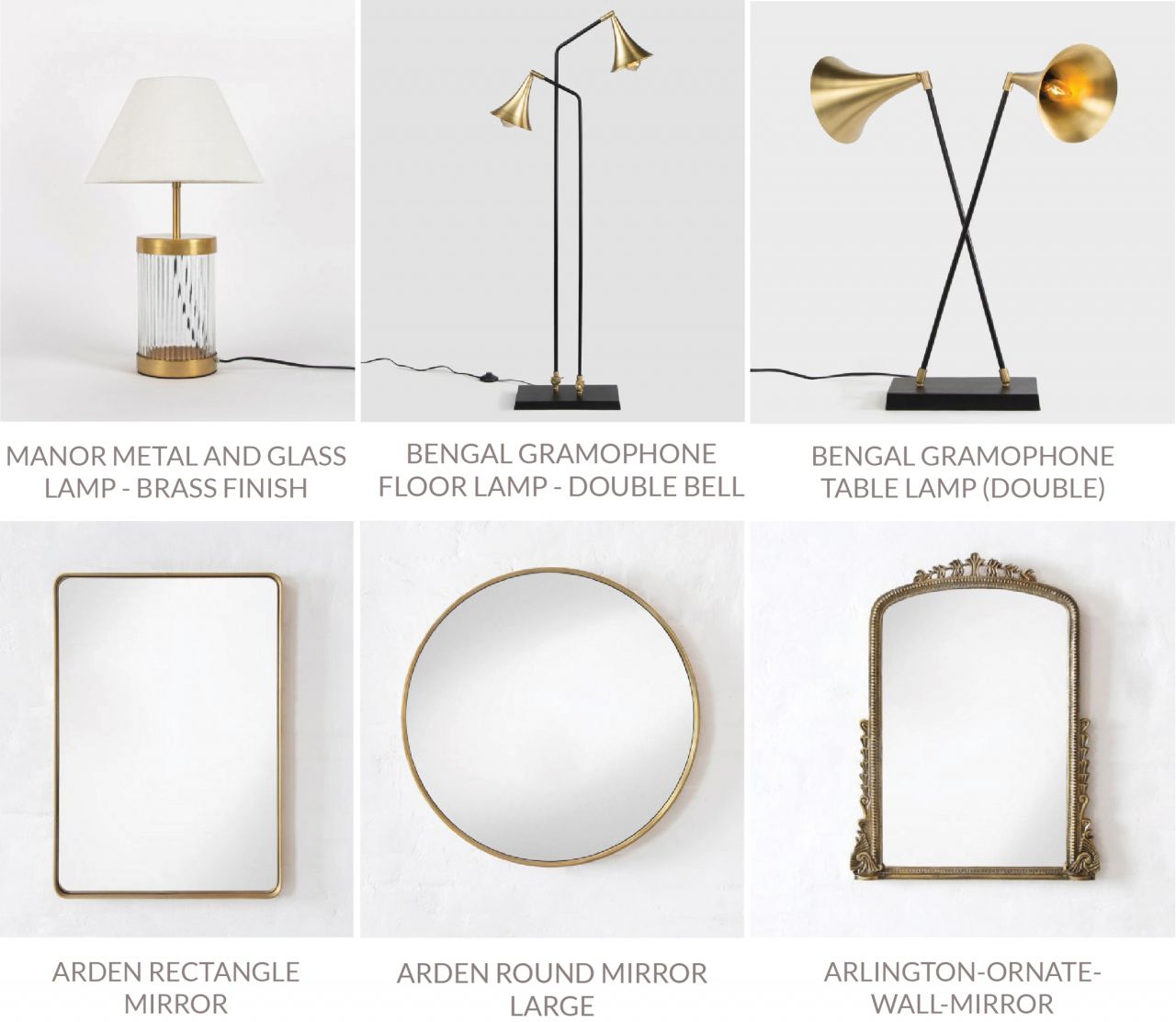 ADD BUNDLES OF LITTLE JOYS IN YOUR INTERIORS
Turn a common winter scene – firewood, pinecones, branches and fir leaves into a dazzling showpiece with some fairy lights. Or use some rustic wooden logs placed in charismatic handwoven floor basket for a seasonal and festive touch. You can even try incorporating the holiday reds and greens with some handmade tiny trees; they are easy project and fun activity to do with your kids.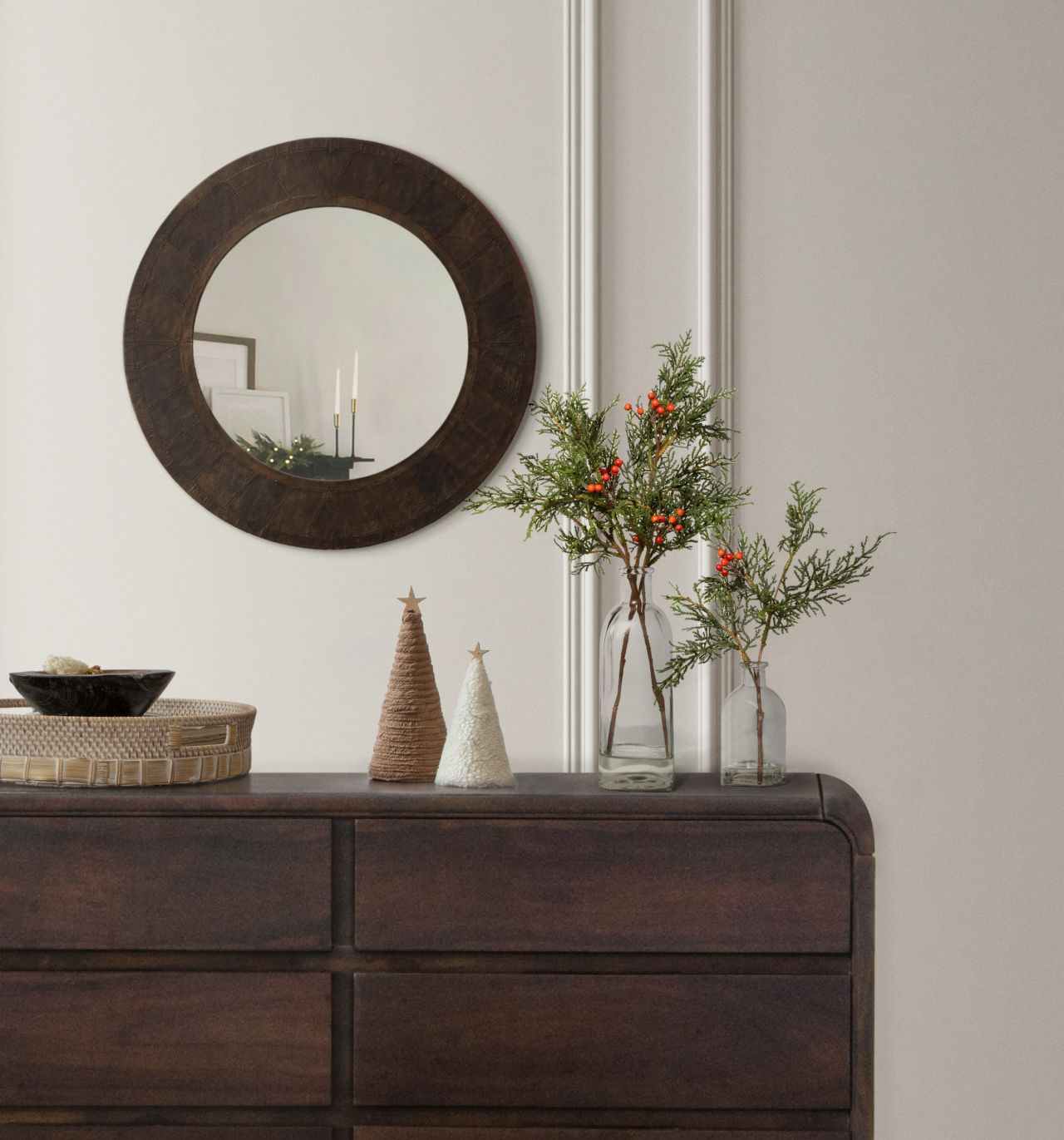 The creativity options are limitless, and adds a personal character to interiors.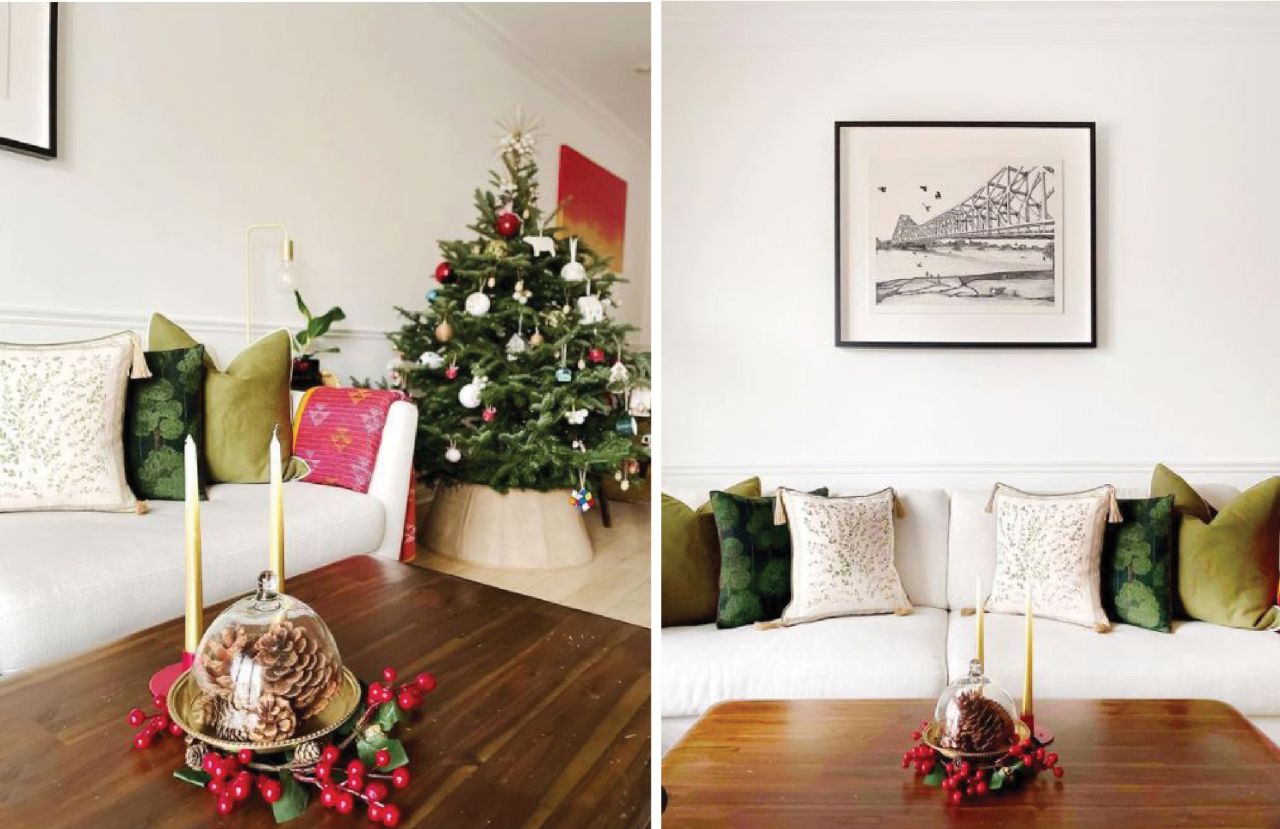 Image Credits - instagram@nilanjana_j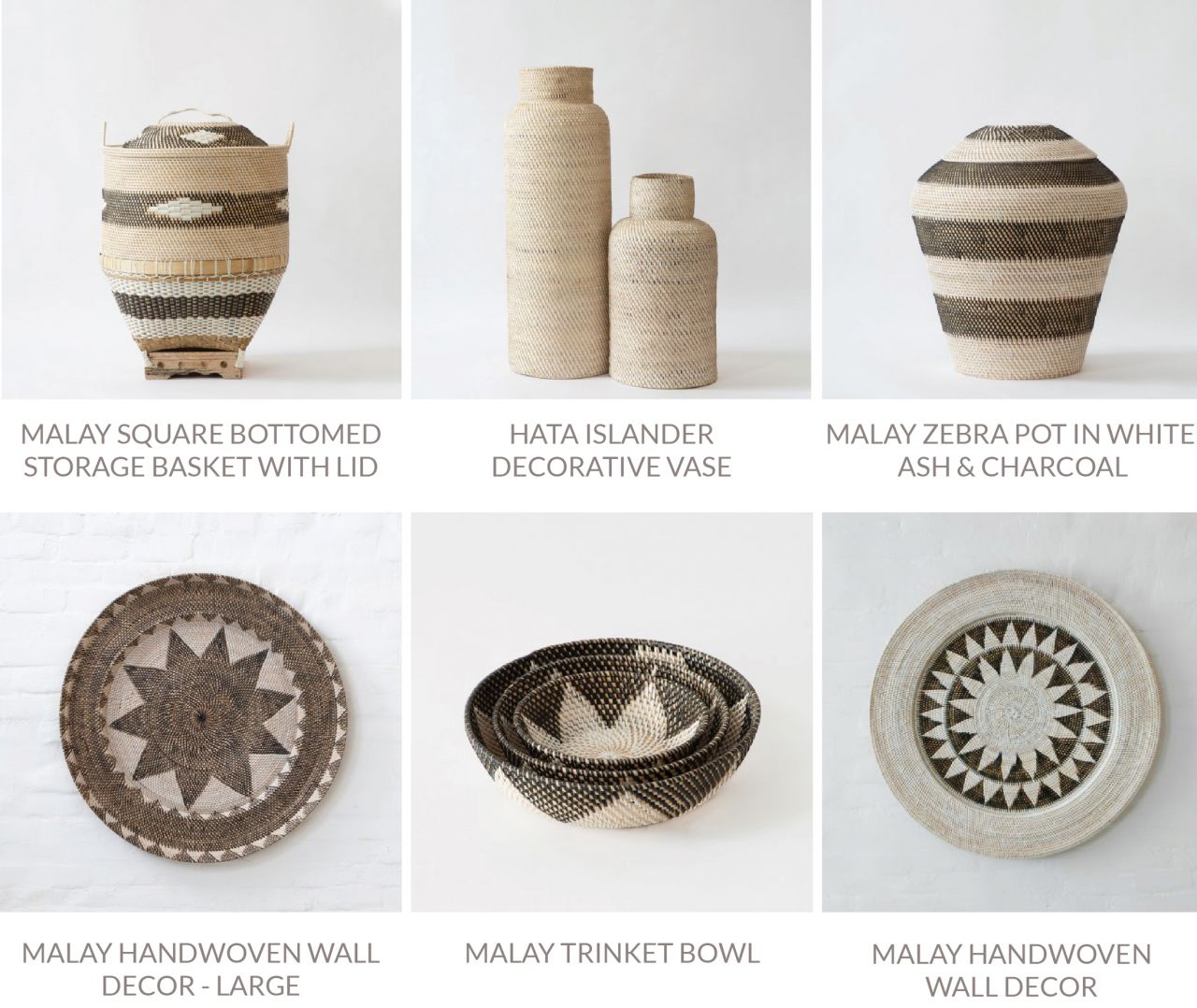 This end of year décor overhaul tips will add a cheerful vibe in your home and create vignettes that are aesthetically pleasing and visually appealing. To aid your decorations, explore some beautiful options for glass décor, cushions, rugs, furniture and rattan designs from our collection at www.gulmoharlane.com
Let the joys of the season engulf your home!