The Making of Madrid..
Posted on November 18th, 2016 02:13 PM
MADRID
During the 18th century Madrid was witnessing modernisation, in all aspects of architecture be it new bridges, public spaces, government buildings, it's museums and art galleries. Today, while exploring the city, you can find streets with different influences of architecture styles. The most prominent of them being Art Deco.
ART DECO: appeared in Europe in the 1920's taking its name from 1925 Exposition Internationale des Arts Décoratifs et Industriels Modernes. After its first few appearances, the style was soon accepted around the world, from visual and decorative arts to fashion, architecture, filmography and product design.
Luxurious and splendid, the movement marked the period of newly found optimism post the world war 2 and the great economic depression. Although it drew its inspiration from the past art movements, one of the main features of Art Deco style was its progressive approach. Which is one of the main reasons Art Deco continues to command relevance.
Explore our Madrid Sofa Collection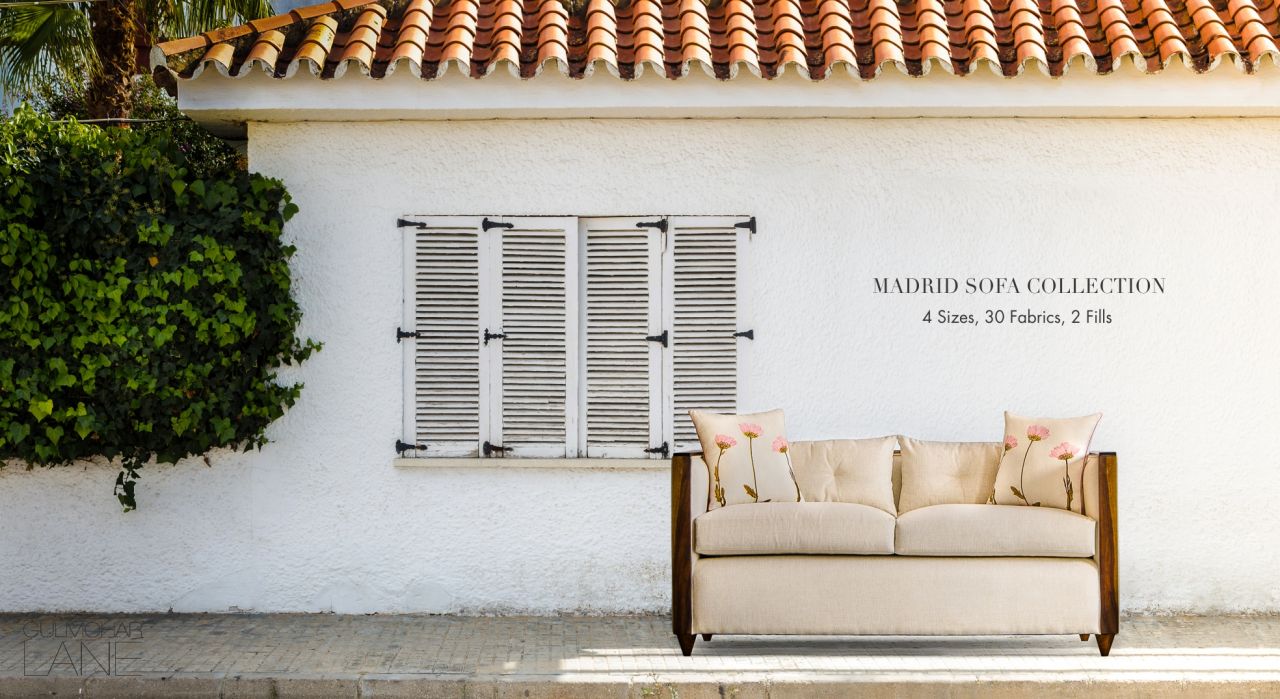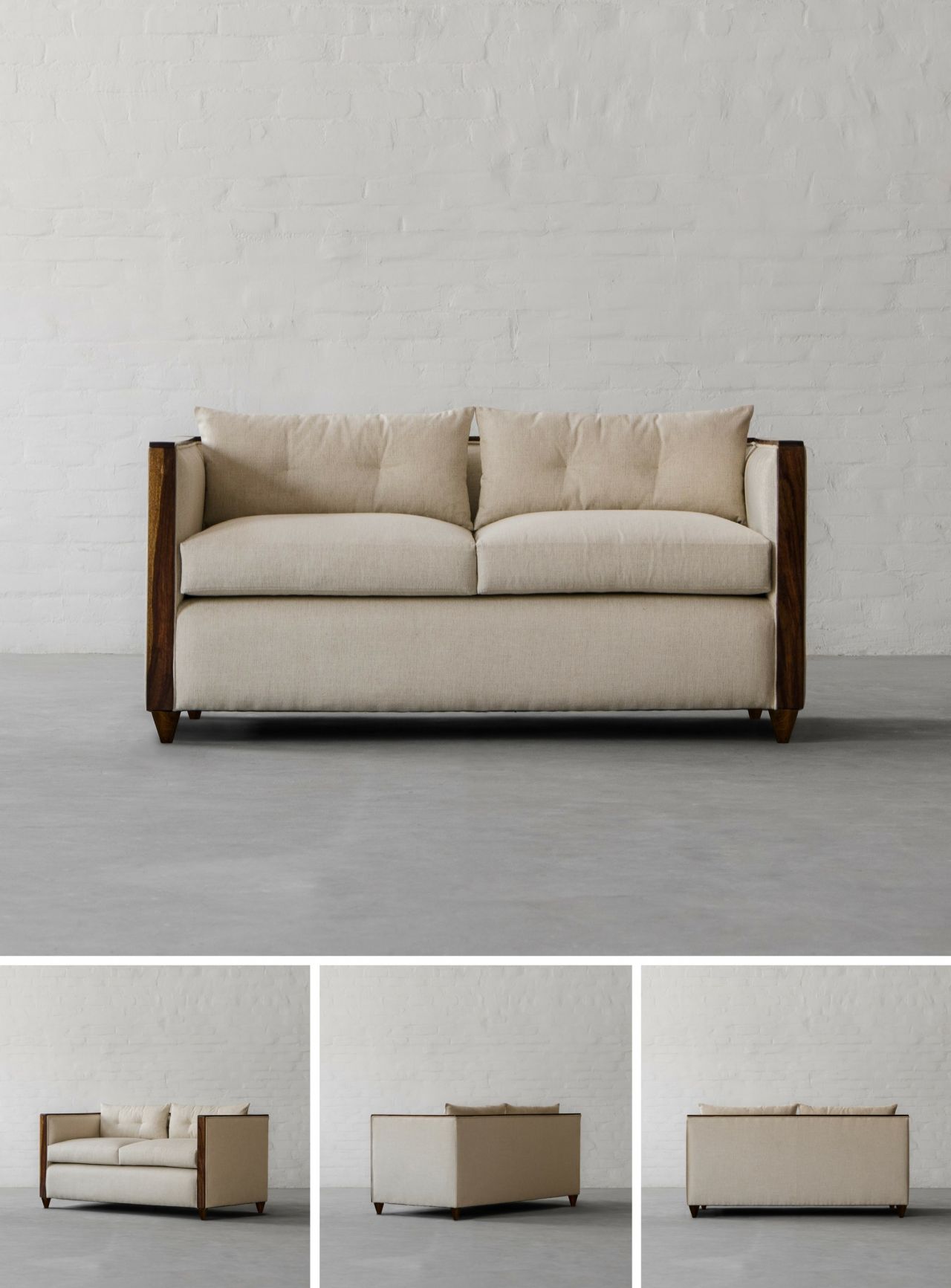 Madrid 2 seater sofa in Gir Ivory fabric
MAKE YOUR SELECTION
4 Sizes | 30 Natural Fabrics | 2 Fill Options