Unravel the Magic of Handmade Rugs
Posted on November 9th, 2019 05:35 PM
Just as after a heavy meal you need a palate cleanser, likewise, after all that full-on revelry, you need some respite for your home interiors and we at Gulmohar Lane highly recommend something organic, something that is easy on the eyes, something that adds a refreshing new touch to your décor while still looking luxurious and stately!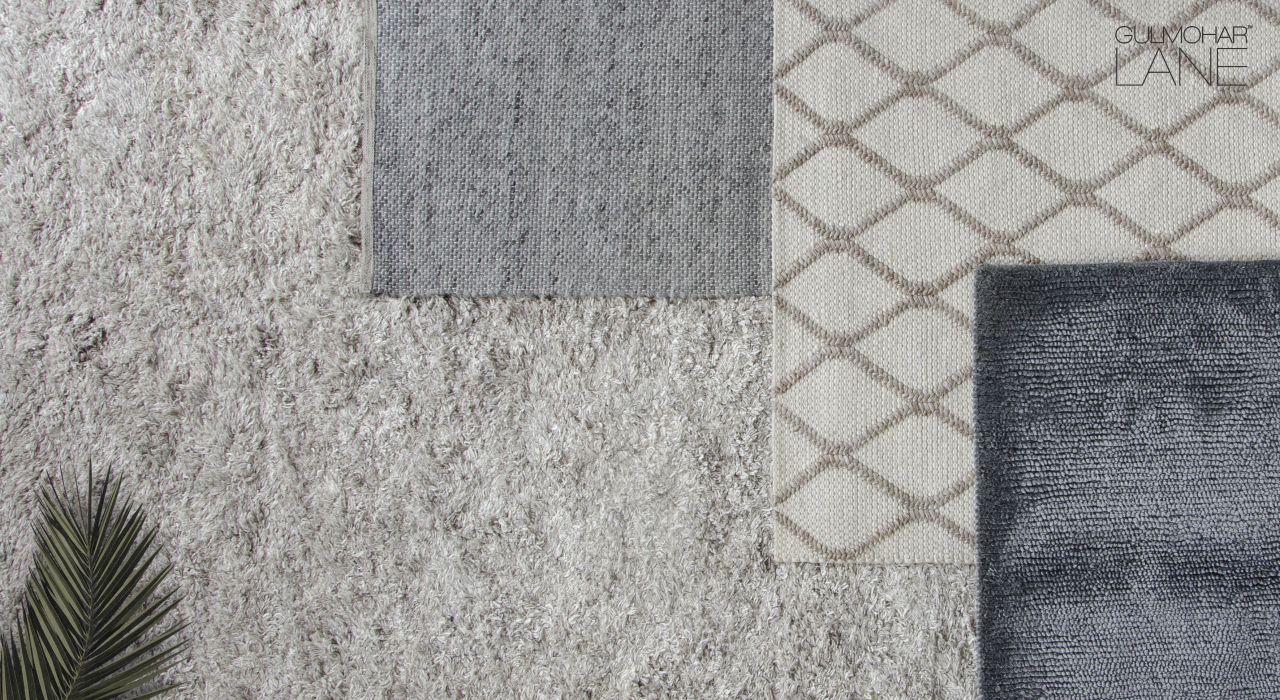 Hence, it is the perfect time to unravel the magic of our exclusive handmade rugs collection, to let the magic of flowy lines and astounding nature grip your soul.
This is what went behind in bringing you the best of the best…

THE EBB & THE FLOW
Everything in nature is always moving, always working. At the same time, it is still a balance. There are no straight lines or right angles there - everything is a wave, a curve, a sinuous path. Rivers, as they dissipate their energy through a floodplain, form serpentine courses. It's all back and forth. This is the way we descend mountains or accelerate on a wave or catch eddies through a rapid. It's how we climb steep slopes.
Grasping all these aspects is our calming Leh Mountain Rug, promising an expression of Zen in dual hues!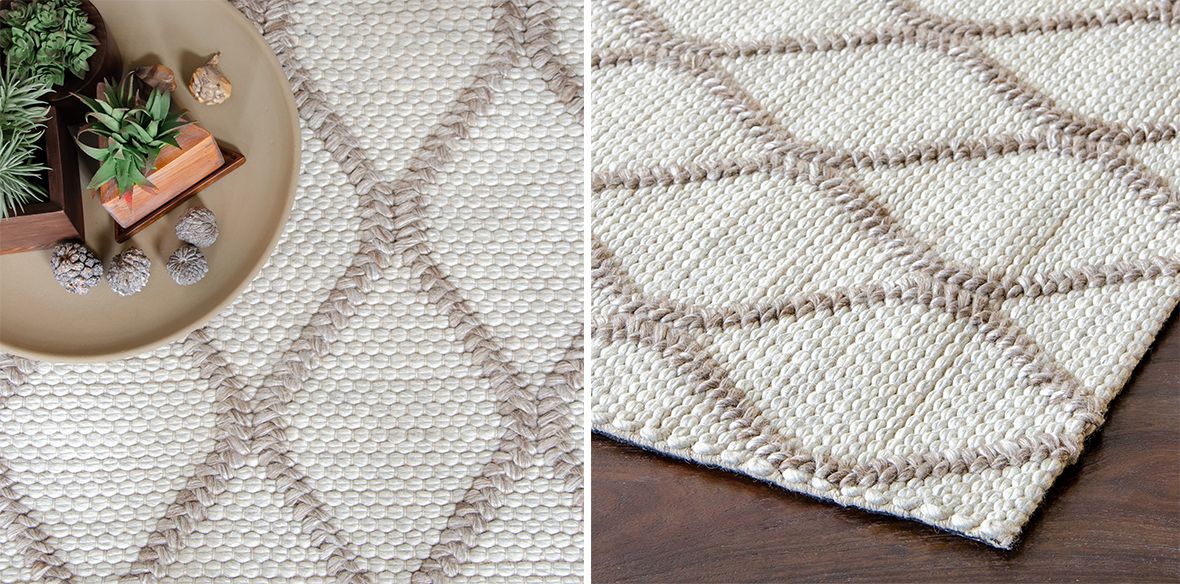 Image Credits: Leh Mountain Rug

THE SEASHORE
Toes in the sand, the bleached-out, beachy palette of whites and browns, a relaxed state of mind and the smell of salt air; colder months sometimes feel like the unofficial escape season, reminding us of the spring break and a getaway from the cooler temps. Escaping in thoughts and feeling the earth doing its tricks on our bare feet, the shore really stirs the heart, inspires the imagination and brings eternal joy to the soul.
And for this next set, our design inspiration spans coast to coast with our Beach Sand, Pebble Beach and River Bed Rug executed in textures that are sure to transport you back to the beach house. An elaborate piece of joy for those in the landlocked states!

Image Credits: Beach Sand Rug | Pebble Beach Rug | River Bed Rug

THE SNOW SLOPES
As you look up, there is an eternal spectacle of clouds watching your every move, it is light, it is fluffy and it soothes our soul. And as you look down, the feet greet the land in another spectacle of snow that oozes romantic and calming vibes and urges us to stay cozy!
Reliving this day spent at the snow-covered slopes, with our Lama Rug, Natural Alaska Rug, Tibetan Snow Rug and the Spiti Valley Rug, they are here for an undeniably sheltered look, right out of a winter dream!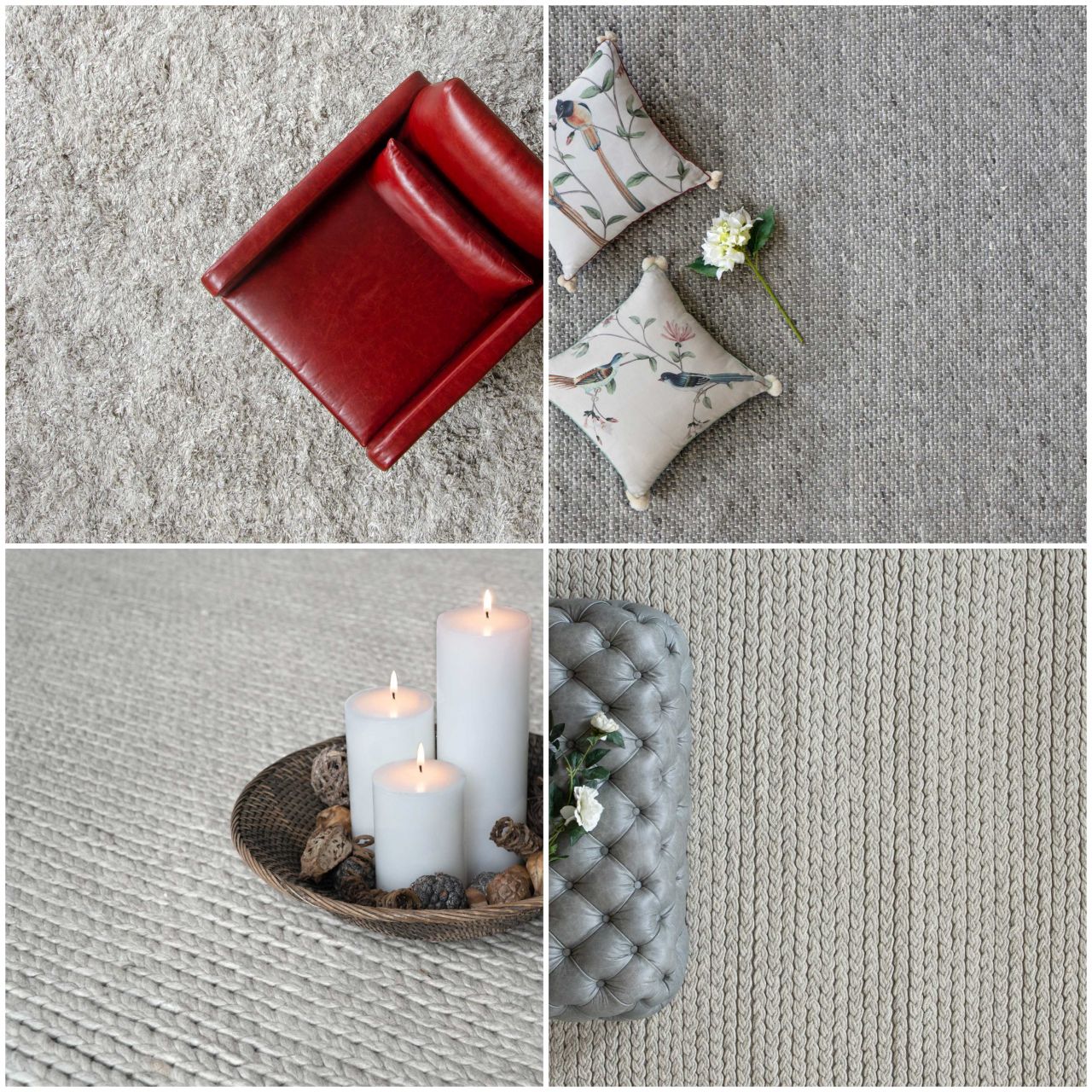 Image Credits: Lama Rug | Natural Alaska Rug | Tibetan Snow Rug | Spiti Valley Rug

It is always easy to think of nature as 'out there', those green spots on the map. To consider it only as wilderness, but it just takes seeing it all around us. And each of our rugs captures these small yet significant elements and feelings that surround us in the form of Mother Nature.
Explore these handmade beauties here, https://www.gulmoharlane.com/categories/rugs